Heidelberg: Night at the museums patrons find wonder after hours at 100 cultural venues
by
Gayle Smith Padgett
May 13, 2010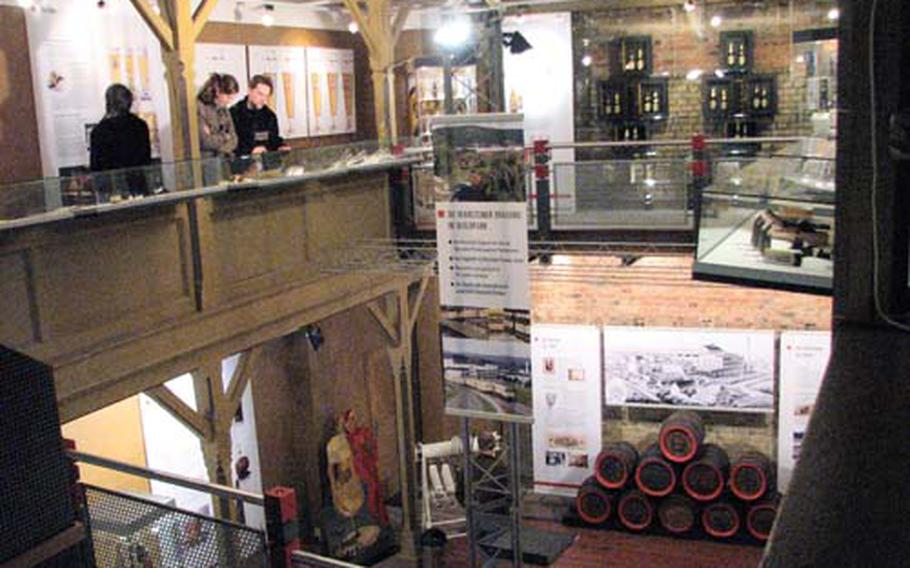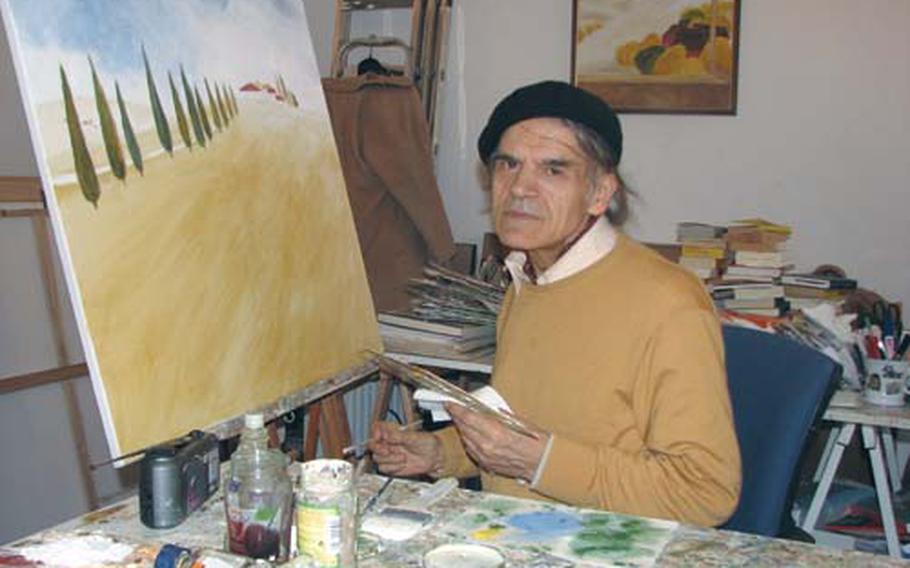 Ever wonder what it would be like to spend a night getting hopped up on culture?
It's an exhilarating time that will keep you rocking into the wee hours. And it is more widespread than you might think.
The first Long Night of Museums took place in Berlin in 1997 with a dozen museums participating. It was a smashing success, and since then many European cities have adopted the concept.
For one night each year, premier cultural venues open their doors to the public for free or a reasonable price. The event can include museums, castles, theaters, churches, cinemas, art galleries and even swimming pools. There are guided tours, live performances, lectures and tons of special events and children's programs. Free transportation is usually provided between sites, and bars and stands selling food and beverages are positioned throughout the city.
If you have the opportunity to participate in this extraordinary event, don't hesitate - just go.
At the 2010 Long Night of Museums in Heidelberg, Germany, there were more than 100 venues spread across the city and in nearby Mannheim and Ludwigshafen. In Heidelberg alone there were 39 sites, so deciding which to attend was a huge challenge.
After reviewing the detailed program, I settled on a castle, a museum, two concerts and two art galleries.
First stop was the Deutsches Verpackungs Museum, where I exchanged my ticket for a paper bracelet that allowed unlimited access to all events and transportation. The museum - which translated means the German Packaging Museum - might sound like it's all cardboard and brown tape, but it is actually a very cool graphic arts, design and marketing museum.
One thing I learned there was that pop art artist Andy Warhol helped immortalize the tulip-shaped Warstein beer glass with his 1984 acrylic silk screen called the "Warsteiner Tulip." To emphasize the connection, on this night the museum featured a hip bar in the back courtyard.
Next stop was Wassili Lepanto's art gallery for a quick look at his serene, harmonious landscapes. I would return later for the artist-led tour, but I had to scurry now to make a concert at the University of Heidelberg's Alte Aula. I knew from the photo in the program that the hall was beautiful, but when I saw the gilded neo-Renaissance interior it took my breath away. The jazz quintet was in full swing, led by a young singer with a sultry Nora Jones-like voice.
Realizing I was behind schedule, I skipped a concert at the Kurpfälzisches Museum and headed for the funicular leading to the Heidelberg Castle. En route, I was drawn into the Holy Ghost Church and before I knew it I was ascending the narrow tower stairs. My legs were shaky when I got to the top but what a view! The entire city sparkled vibrantly, but the castle and the Alte Brucke (Old Bridge) curving across the Neckar River looked particularly stunning.
Finally, I reached the funicular. With a hushed swoosh, the train took off up the hill, and a few minutes later I was walking into the castle. Flaming bowls lined the walkway to the courtyard where illuminated neon-orange barrels served as bar tables. A dramatic symphonic score accompanied a mesmerizing light show projected over the full side of the castle wall.
It was so incredible, I wanted to experience the show again, but I had planned a couple more stops and I was starting to fade.
A shot of sheer wonder revitalized me as soon as I entered Alexander Ehhalt's gallery of spectacular large-scale color photographs of Ireland and the U.S. Southwest. I was transfixed by the stunning other-worldly effects and the remarkable clarity of colors and textures.
Ehhalt explained he sometimes hauls his equipment weighing more than 40 pounds long distances to reach the far-flung locations he chooses. He achieves the superb resolution with a large-format camera based on technology that he says "hasn't changed in 100 years; it's almost disappeared in the digital age." His expertise is also reflected in his restoration of vintage photographs for the fabulous book, "Heidelberg Moments."
On the way home, I made time to slip back into Lepanto's gallery so I could hear the artist explain his work, called "ecological art." Through his landscape paintings, he aims to help people love nature. "When people love nature, they protect it and that protects us all," he said. He is passionate about people understanding their close connection to nature.
And connections are what the Long Night of Museums is about. The event connects people to culture and people to one another - and in the most surprising ways.
Kelly Clancy, an American student studying in Germany said, "I can't believe the entire community is out with small kids, punk teenagers and older people - all spending Saturday night together going to museums. It's a pretty amazing thing for a city to do."
I couldn't agree more.
Gayle Smith Padgett lives in Heidelberg, Germany. Her e-mail is padgettgayle@yahoo.com.
Know and go ...For information on a Long Night of Museums, check www.whatsonwhen.com and the tourist information of individual cities. Typically, the main events run 7 p.m. to 2 a.m., with children's programs beginning earlier.
Among the cities that stage a Long Night of Museums and their dates or estimated dates for this year or 2011:
• Austria: Vienna, October (day to be announced).
• Belgium: Brussels, March 2011 (day to be announced); plus, many museums stay open until 10 p.m. on Thursdays from September through December.
• Czech Republic: Prague, June 12.
• England: Countrywide, May 14-16.
• France: Countrywide, "Nuit Blanche," May 15; Paris, Oct. 3.
• Germany: Cologne, Nov. 6; Dresden, July 1; Munich, late October (day to be announced); Heidelberg and Stuttgart, March 2011; Berlin and Frankfurt, April 2011.
• Hungary: Budapest, June 19 and Nov. 13.
• Ireland: Dublin, Sept. 24.
• Italy: Rome, "Notte Bianca," September (day to be announced).
• Netherlands: Amsterdam, "Museumnacht," Nov. 6.
• Spain: Madrid, "Noche en Blanco" September, (day to be announced).
• Switzerland: Zurich, September (day to be announced).
- Gayle Smith Padgett