Hakone hosts historical parade
by
Hiroshi Chida
October 30, 2003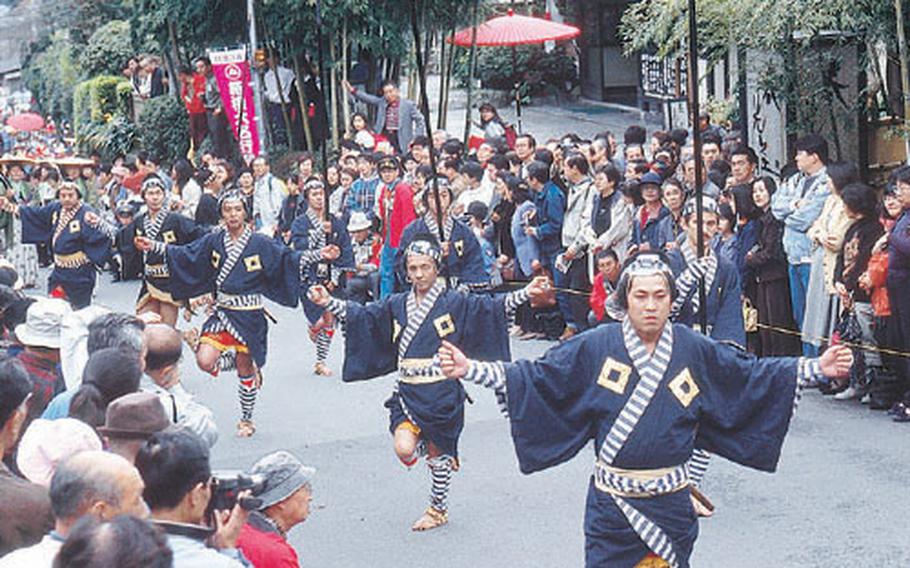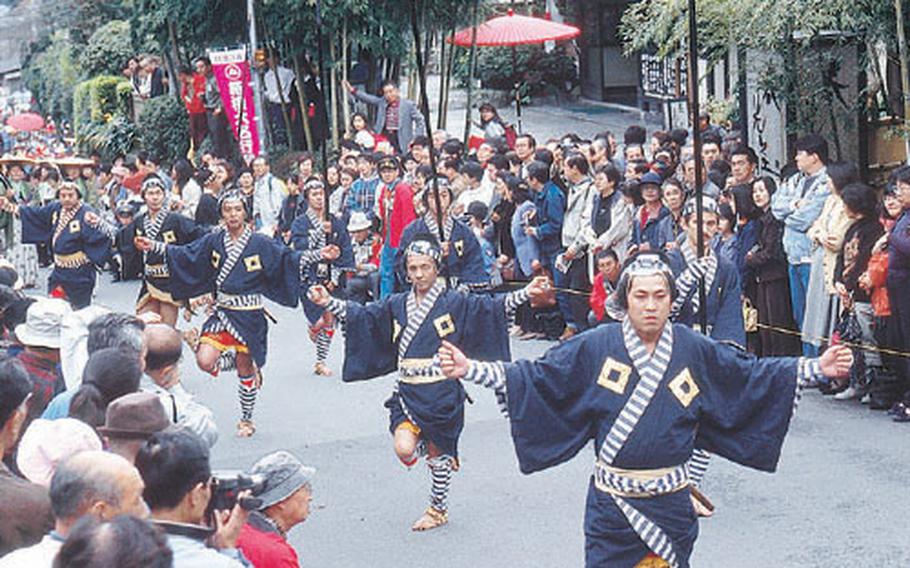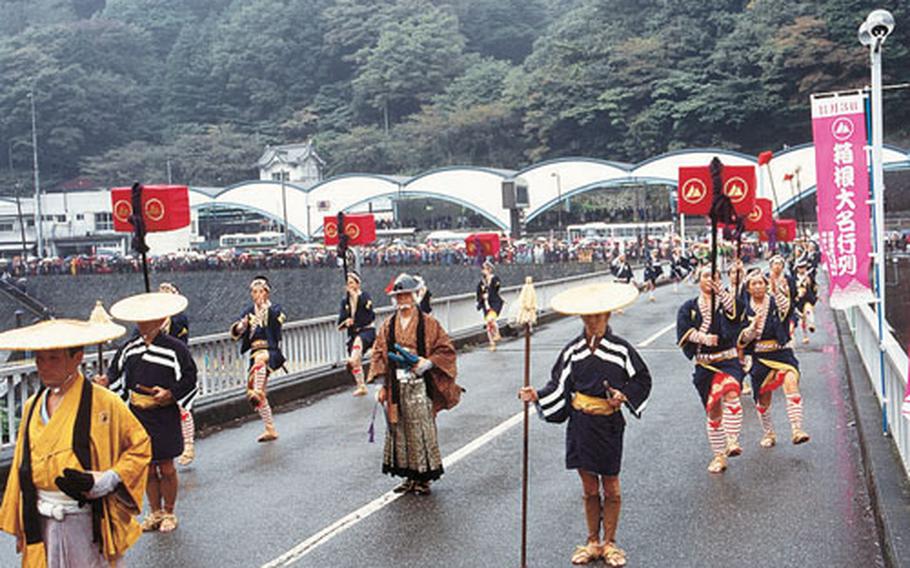 After Tokugawa Ieyasu founded his rule in 1600 — called the Tokugawa shogunate — he set many policies to keep order in Japan and put an end to civil strife.
To maintain control over Japan's more than 260 territorial lords — called "daimyos" — the shogunate introduced the rule of "sankin kotai" — meaning alternate attendance. Under this rule, the lords were required to reside in alternate years in Edo — which is now Tokyo — to serve in the shogun's court.
The lords had to pay all the expenses of the sankin kotai travel — along with the cost of residing in Edo. This was a steady financial drain, which eventually eroded the lords' power while concentrating authority solely to the Tokugawa shogunate. The system continued for 200 years until the end of Tokugawa shogunate in 1868.
The area known as Hakone was an important stopping station in the "Tokaido" route, where all travelers from the west going toward Edo were checked.
During the travel, the lords brought with them pikemen, swordsmen, banner carriers and other domain officials.
As his group advanced, front-runners cleared the highway, commanding observers and others to kneel and keep their heads down. If anyone crossed the parade or looked directly at the lord, they were slain on the spot.
However, slaying almost never occurred, according to Hirofumi Yamamoto, a Tokyo University professor.
One exception of note, however, was the Namamugi incident, also known as the "Richardson Affair," in 1862.
In this incident, the entourage of Shimazu Hisamitsu — the Satsuma lord — attacked local British subjects in the village of Namamugi near Yokohama on Sept. 14, 1862.
The incident occurred when a British merchant, Charles Richardson, and his companions rode past Hisamitsu's procession without paying due respect. Richardson was killed and two of his companions were injured. The British demanded an apology and an indemnity as well as the execution of the murderers.
The Tokugawa shogunate complied with the demand, but Satsuma refused, and the British bombarded Kagoshima.
Today, Hakone hosts the annual "Daimyo Procession Parade," which consists of 600 participants, including a procession of "daimyo," geisha, music bands, as well as the Zama Army Band.
If you go:
The parade is Nov. 3 and starts at 10 a.m. from Yumoto Elementary School and ends at Hakone Town Hall at 3 p.m.; Access: Odakyu Line to Hakone Yumoto Station; Call Hakone Yumoto Sightseeing Association, 0460-5-7751, or Hakone Town Hall, 0460-5-7410.
---
---
---