Greek Marina in Honolulu serves heaping, tasty portions
by
Wyatt Olson
July 15, 2015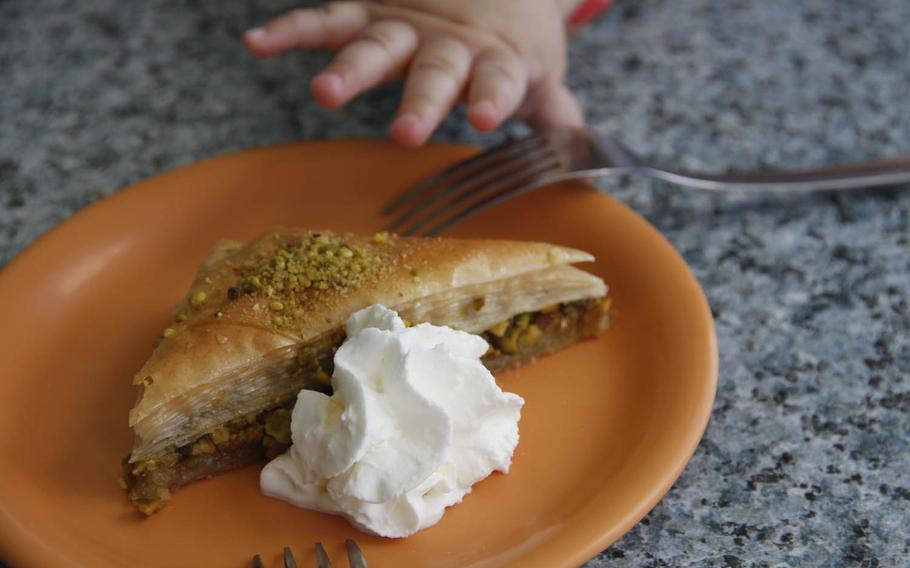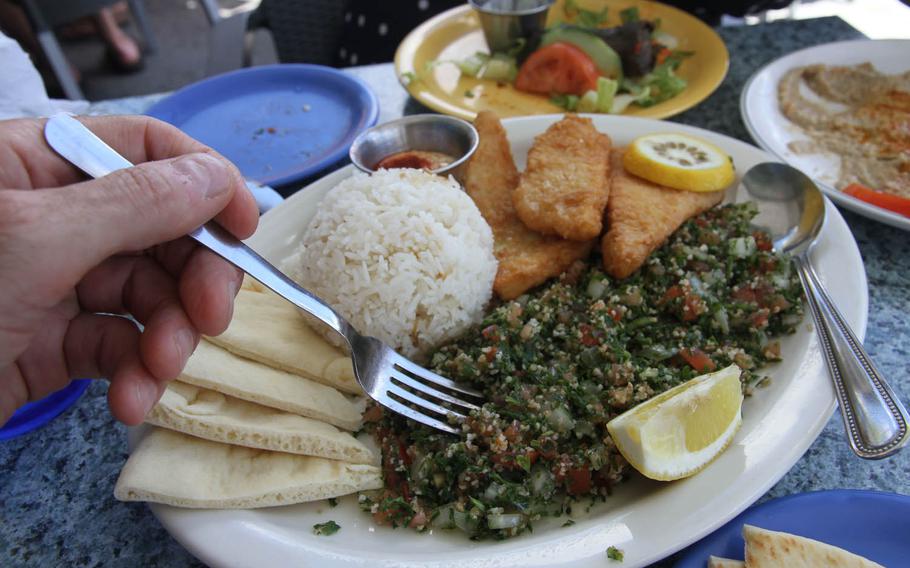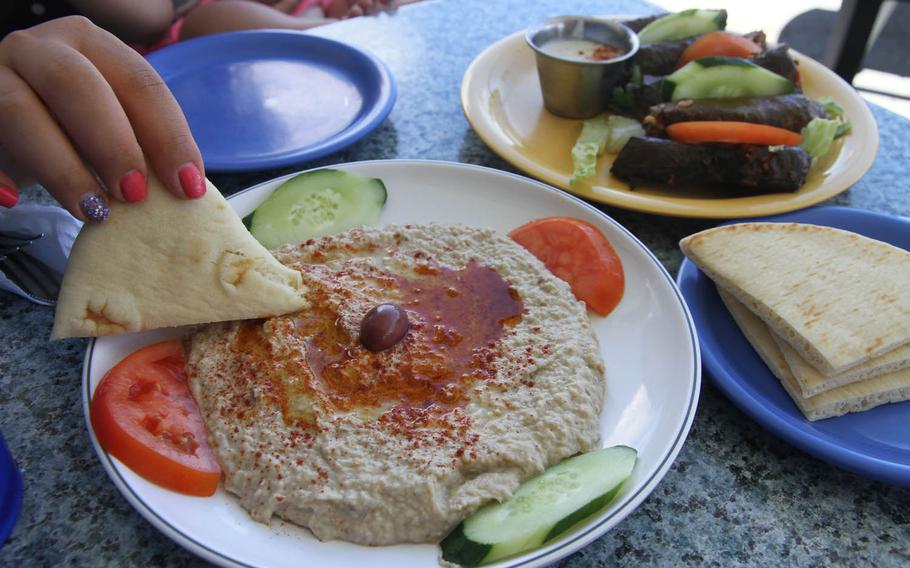 The ancient Greeks gave us the legend of ambrosia, the mystical food of the gods.
According to the poet Homer, such was ambrosia's power that when the gods fed it to Penelope, her youth was restored.
That is, of course, a hard act to follow for any Greek restaurant, but my expectations were more down-to-earth when I went with a friend to Greek Marina recently for a weekend lunch. We weren't any more baby-faced when we left, but we were definitely more contented.
As the name implies, the casual-atmosphere restaurant 10 miles east of Waikiki Beach abuts Koko Marina — although just a tiny slice of water actually peeks through to the restaurant. Also nearby, but out of sight entirely from the restaurant, is Koko Crater, a dormant volcano that last erupted 30,000 years ago.
What Greek Marina has in profusion is outdoor seating and a fine menu for a light lunch or full dinner.
Even before sitting down, we could see that portions were generous, particularly for lunch, with diners sitting before large oval plates fairly bursting with entrees and pita bread.
We took a table on the patio and quickly decided to mix and match items rather than commit to two jumbo plates.
We chose one item each from the hot and cold appetizer list — dolmades and baba ghanouj.
There are two things I can't leave a Greek restaurant without eating, and one is dolmades ($6.95), steamed grape-leaf wraps filled with a blend of rice, tomato and spices. Diners then dip them in a yogurt sauce. There's something about the slight bitterness of the crispy grape leaves and the sourness of the yogurt that complement each other so well.
Our cold appetizer was baba ghanouj ($7.95), a creamy mix of baked eggplant, tahini, lemon, garlic and cumin. Although it looks a lot like hummus, baba ghanouj possesses a far more complex flavor, slightly smoky. The ample plate came with slices of cucumber and tomato as well as a stack of pita bread slices for dipping.
Tabouleh, a mix of bulgur wheat, parsley and tomato all mixed with olive oil, is my second must-have at a Greek restaurant. Our intention was to order a separate plate of tabouleh off the salad menu for $5.95, but our very helpful waiter suggested we go with the large portion of tabouleh that would come with the calamari steak plate ($14.95) we also planned to order.
Fried calamari legs have become a staple appetizer at many pubs and casual restaurants, but the body of the squid, breaded and fried golden as a steak, had that same light seafood flavor but with a satisfying main-course heft.
The tabouleh and a hillock of rice came with the calamari steak, and along with the appetizers, they proved to be more than we could finish.
Well, that's not entirely true, because we did leave enough room for one shared piece of baklava ($4.95) for dessert. There are probably as many variations on baklava as there are Greek restaurants in the world, but Greek Marina's version eschews the heavy syrup that many are steeped in. The phyllo pastry was crispy, and the mélange of crushed nuts was sweetened enough to know it was a dessert but not so much that we'd regret not stopping with the last entree.
The restaurant's dinner menu offers some notable extras you won't find during the day, such as oven-baked lamb shank ($16.95), rack of lamb broiled Athenian style ($21.95) and fresh fish of the day ($17.95).
Greek Marina
Address: 7192 Kalanianaole Hwy., #E126, Honolulu, Hawaii. Located at Koko Marina in the complex to the left when entering the parking lot. Find directions and a map at www.tinyurl.com/pq2dox7
Hours: 11 a.m. to 9 p.m. Sunday through Thursday, 11 a.m. to 10 p.m. Friday and Saturday. Lunch served until 4 p.m.
Prices: Lunch sandwiches cost $6.95 or $9.95 with salad or fries, and entrees range from $13.95 to $17.95. Dinner appetizers run $4.95 to $8.95, salads $6.95 to $11.95, entrees $14.95 to $21.95. Desserts cost $4.95.
Notes: Casual, pet- and kid-friendly, large outdoor patio seating. No alcohol served but BYOB is allowed.
Phone: (808) 396-8441