Golf: Get into the swing in the UK and Ireland
by
Bruce Selcraig
October 1, 2009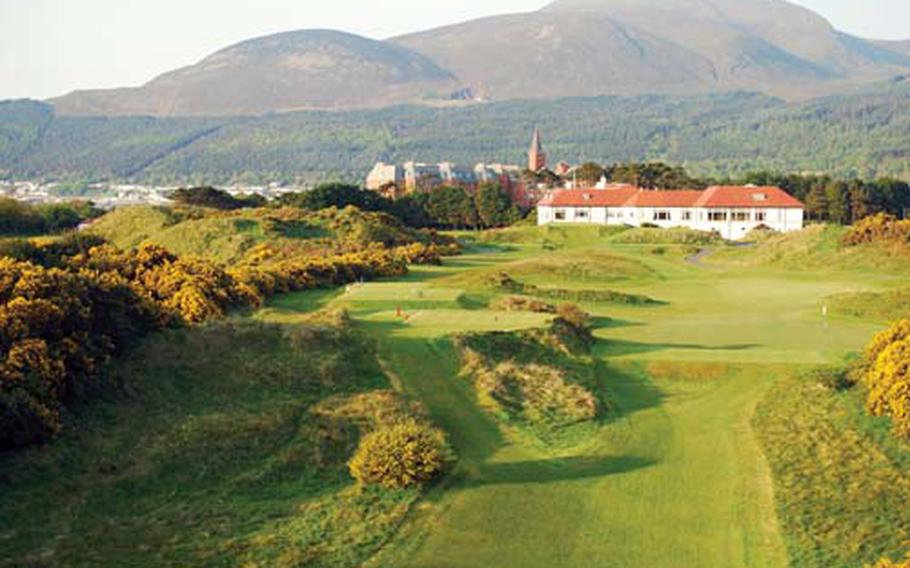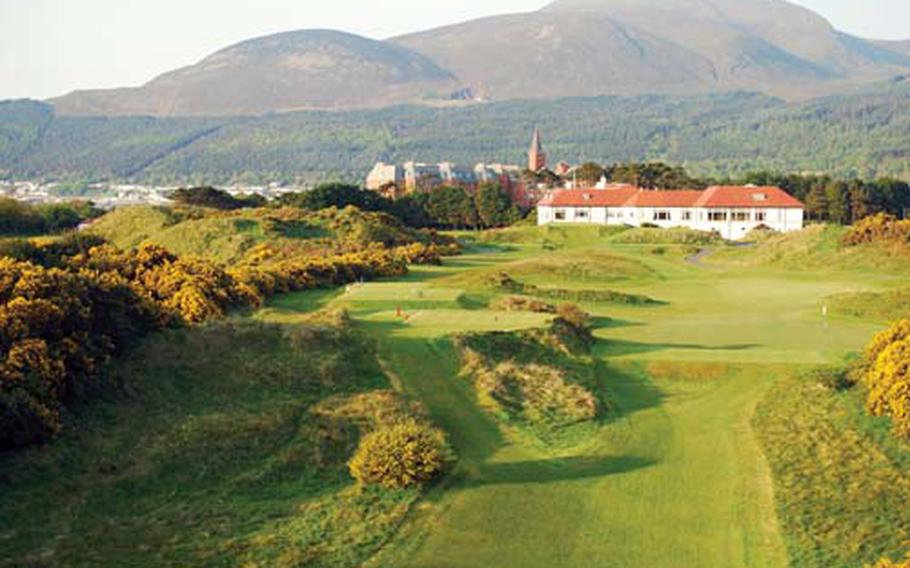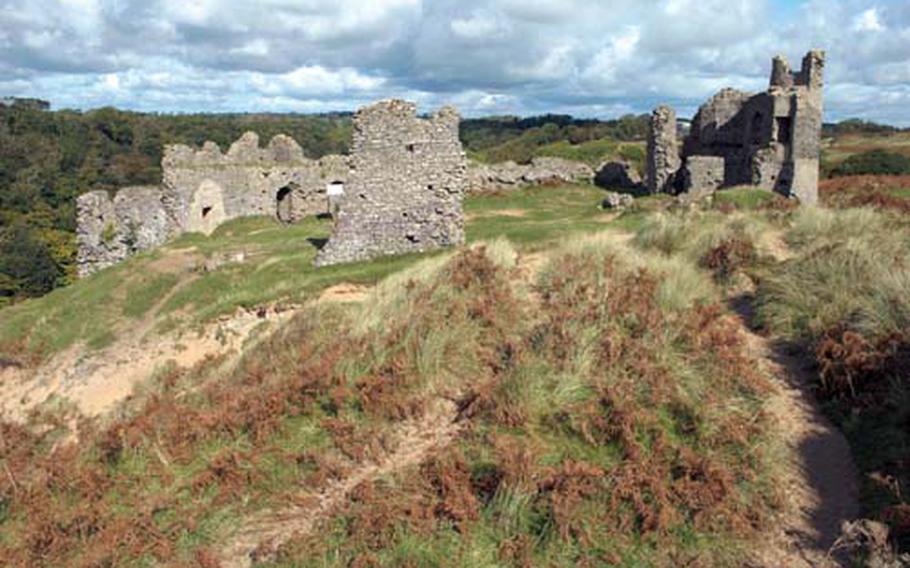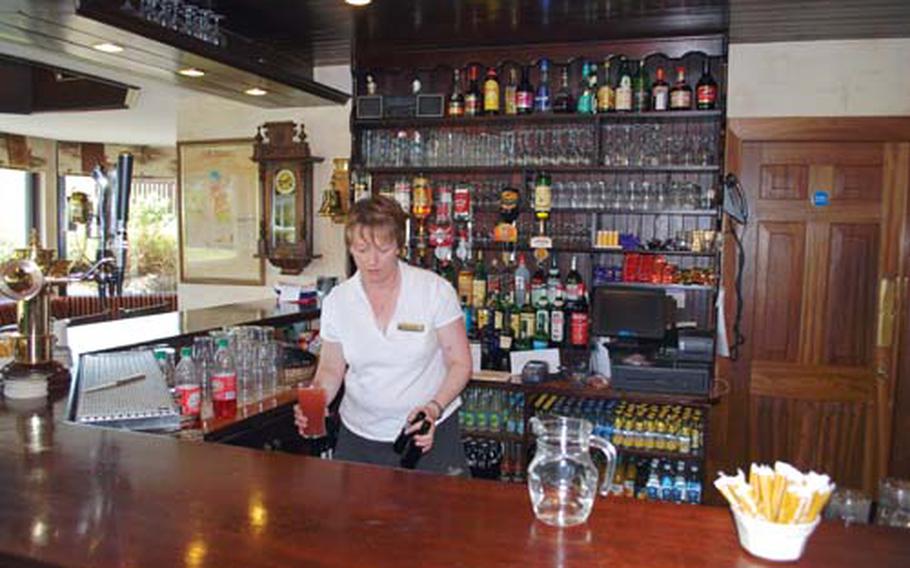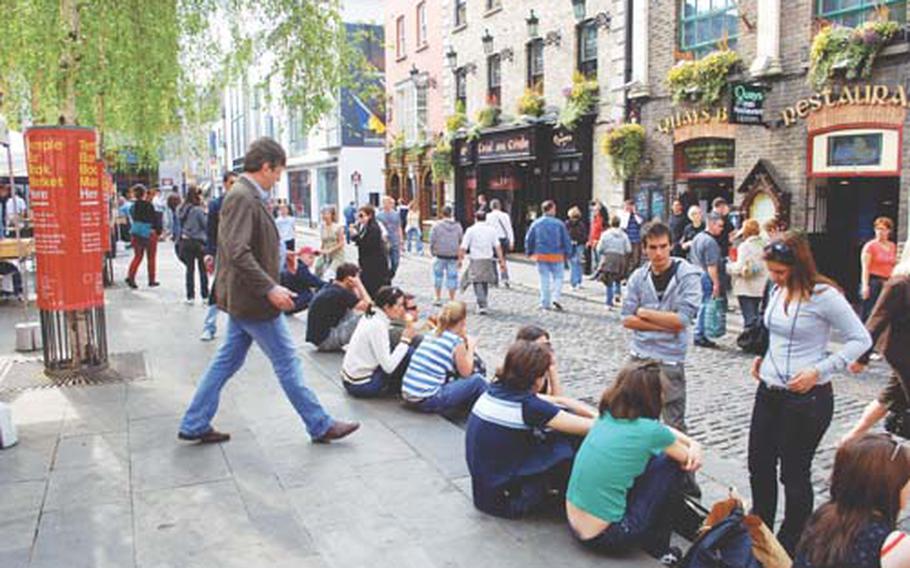 After every British Open, as those thrilling early morning telecasts fill living rooms with images of golden seaside links, certain golfers swear to their spouses, "Next year, we're going to check out all those Royal Saint Whozit courses."
The long-suffering spouses respond, "Mmmm hmmm," and that's all they'll hear about the bonny links until next July.
To which we say, next year is now. There's still time to catch some great fall golf weather in Britain and Ireland, or to make some definitive plans for next spring. And the global recession has brought some enticing hotel and course discounts to the British Isles' best golf regions.
Still reluctant? Let us help.
Why should every golfer make this trip?
There are roughly 151 true links courses in the world, and all but about two dozen can be found in England, Scotland, Wales, Northern Ireland and Ireland. (By "true" links we mean courses built on eons of rumpled sand, highlighted by dunes and sea grasses, between the beach and interior farmland. Sheep are optional.)
Golf was born on this land and still seems organically part of it, like salt to the sea. Not merely a game to be played, golf here is both an economic lifeline and all-consuming culture, something akin to surfing in Hawaii. And it is not about croquet and crumpets. Brace yourself for the most invigorating rounds of your life. Golf on the sea is athletic, and those who can keep their wits about them in these conditions can play the game anywhere on Earth.
You'll likely encounter fierce winds and horizontal rain at some point, and climb mountainous dunes to find lost balls, but you'll never have more fun. Don't dwell on your score. Enjoy the experience and the company of locals.
Sold. Where do we start?
If you want more scenic, take-me-now-Lord courses at slightly better euro prices, hit Ireland first. But if this will likely be your only foreign golf trip before the grave, then you must worship at Scotland's St. Andrews.
Ireland's courses are a wee more dramatic and generally have higher dunes than the U.K.'s, plus the Irish are 12-percent friendlier than their Brit neighbors. Ireland was blessedly first to ban smoking in their pubs, saving scores of lives that are later sacrificed on their lethally dangerous but charming roads.
Scotland offers more thick-as-fog British Open tradition, like incomparable Turnberry Golf Club, where you can channel Tom Watson in this year's heart-breaker or duplicate Nick Price's 50-foot eagle putt on 17 to win in 1994.
In Ireland, your choices usually come down to:
• The southwest. Consistently beautiful and well marketed, filled with calendar-famous, world top-100 spots like Ballybunion, Waterville, Lahinch and delightful eclectic Dooks. The southwest can be overpriced, however, especially at Doonbeg, where the spa culture and faux hospitality waft like incense.
• The northwest. All the golf world should know the rugged marvels of Enniscrone, Carne, Rosapenna (Sandy Hills), and a personal favorite, County Sligo Golf Club (or Rosses Point), where Donegal Bay and Ben Bulben Mountain form one of Ireland's finest golf landscapes. Far cheaper than the southwest, plus Europe's finest salmon fishing near Ballina on the Moy River.
• Dublin and the east coast. You sacrifice nothing in terms of golf if you stay in Dublin, one of Europe's liveliest cities. Not to be missed are County Louth Golf Club (known as Baltray), The Island, Portmarnock Old Course (world top-10 and very private),
(world top-10 and very private), Druids Glen, Druids Heath and the outstanding European Club, a world top 50 course and sanctuary for unpretentious golf.
The U.K. options include:
• Northern Ireland. County Down is probably the best course in the world, with welcoming Portrush just whiskers behind. Yet the fantastic second tier, including Portstewart, Castlerock, Ardglass and two brilliant parkland clubs, Belvoir Park and Malone, are what make this an outstanding destination. Belfast is now safe. Be sure to take one of the fascinating Black Cab "Troubles" tours and see the IRA-Loyalists murals and Peace Wall.
• In Scotland, for the inaugural trip you have to begin with St. Andrews, but the real story is how much great golf there is nearby. Start with St. Andrews' new Castle Course, a once-flat farm turned into a stunning minimalist joy and check out its older siblings, the Eden and New Course. Mighty Kingsbarns is just down the road, and in surrounding Fife County, scenic Elie and Crail provide demanding golf that's full of unique holes.
Around Edinburgh, gorgeous Gullane No. 1 overlooks the Firth of Forth and is the best of three outstanding courses near Muirfield. North Berwick, home to the original redan hole, belongs in every golfer's memory bank, while Dunbar, laid out in 1857 and redesigned by Old Tom Morris around 1894, is memorable.
Where else should we consider, other than the conventional choices?
• In England you'll find famous Open venues and great obscure parkland courses that remind Yanks of upstate New York.
I recently returned from a fine trip to Liverpool, where some 19 courses are within about 40 minutes, including Royal Birkdale (host of nine Opens), Lytham & St. Annes, and the brilliant trio of Formby, Hillside (literally next door to Birkdale) and wonderful Wallasey, a delightful welcoming club built in 1891 by Old Tom Morris. (These five courses run about 70 to 165 pounds for weekday green fees.) Invigorating Liverpool offers several can't-miss museums at its renovated docks, such as The Beatles Story and the International Slavery Museum, a courageous confession of how Liverpool and other U.K. shipping towns thrived on the slave trade.
• Wales, however, offers better value and brilliant layouts, such as Royal Porthcawl, a world top-100 course; delightful Pennard, carved from the cliffside and sprinkled with wandering cows; and Royal St. David's, a tough memorable par 69. Lively Swansea and Cardiff are friendly midsize towns well worth some lengthy strolls.
Other splendid courses the tour buses often miss:
Brora Golf Club, Scotland;Staunton East Golf Club, England;Rye Golf Club, England;Silloth on Solway Golf Club, England;St. Enodoc Golf Club, England;Royal West Norfolk Golf Club (Brancaster), England;Portsalon, Ireland.What's the cost? Are there discounts?
Consult the course Web sites for current prices, but as a general guide, in Ireland, courses (for May to September weekdays) range from Enniscrone ($78) and Dooks ($110) to Ballybunion ($234).
In Scotland, Elie runs about $92 and Kingsbarns, just over $230.
In Wales, unassuming Pennard costs a mere $57 on weekdays, while windswept Porthcawl goes for $135.
However, there are innumerable discounts — for juniors, seniors, early morning and double rounds, such as Ballybunion's two-for-one deal where you can play the famous Old Course and its lovely difficult sister, the Cashen, in April, May and October for about $234.
Better still, there are many regional golf passes that offer more economical courses on three- and five-day deals, such as The First in Fife Golf Pass (5 rounds, from $130) or Carnoustie Country Golf Pass, three rounds, including the site of the 2007 British Open, for just $85. More details at www.visitscotland.com/golf.
Tourism Ireland offers several great plans, from Donegal to Dublin, at www.discoverireland.com/golf. Get expert advice on 12 courses on Ireland's north and west coast links at www.northandwestcoastlinks.com. Welsh bargains are at www.golf.visitwales.com.
Wherever you go, be sure to enjoy the life around the links rather than forcing yourself to play 36 holes a day, collapsing into bed, driving to another course, then repeating for the entire week.
And most important, there is extraordinary golf to be had at the $50 to $100 range, the welcome is often more genuine, and the fish chowder better. Don't think you have to play Turnberry every day.
Texas-based journalist Bruce Selcraig is a former Sports Illustrated writer. To contact him, e-mail Selcraig@swbell.net.