German Wines 101: Women learn from women about growing and tasting
---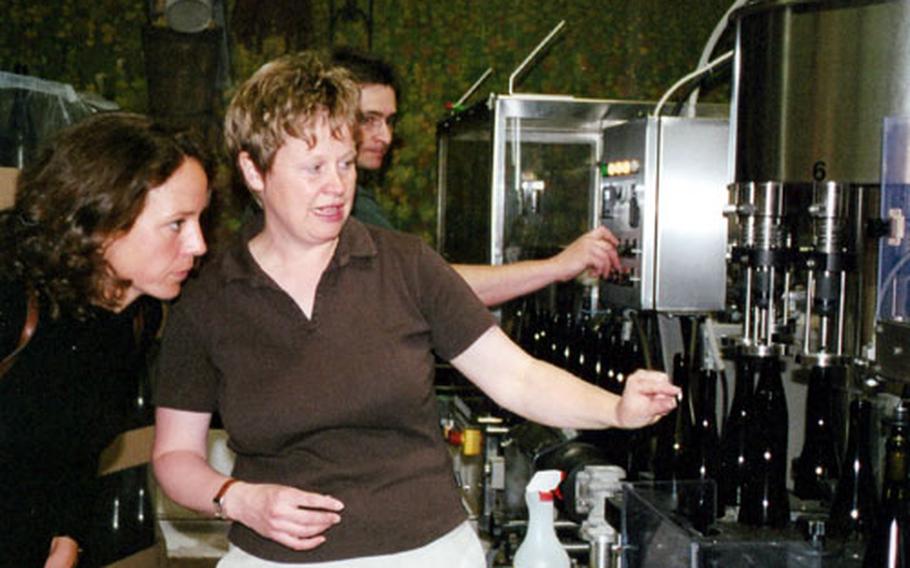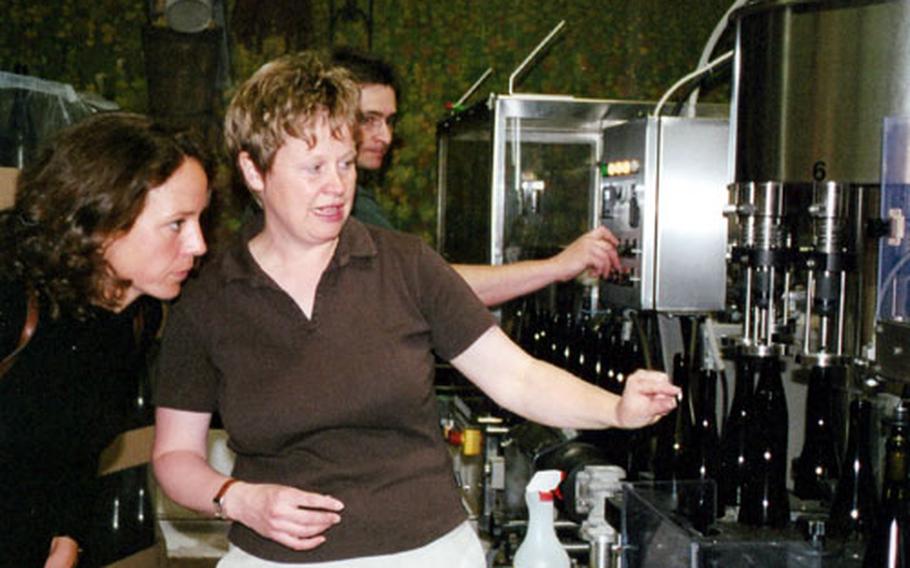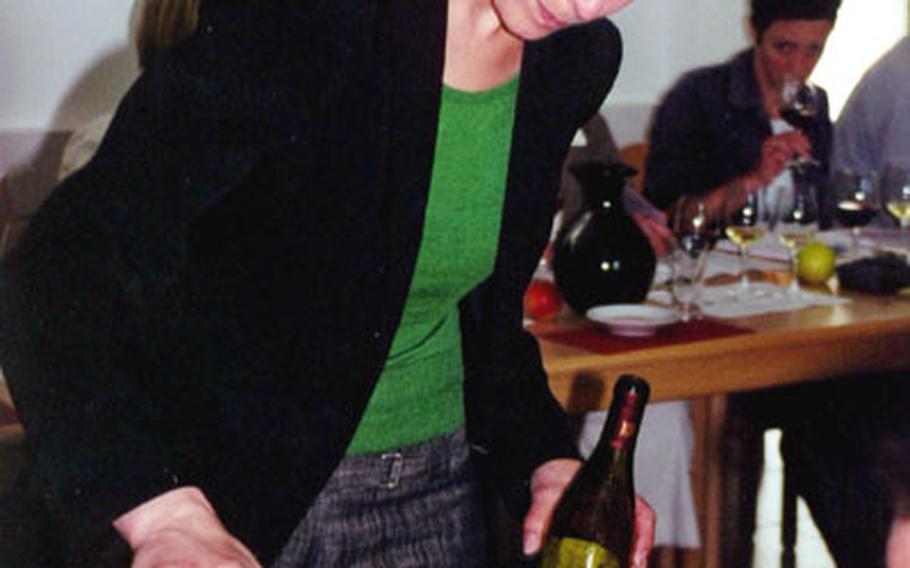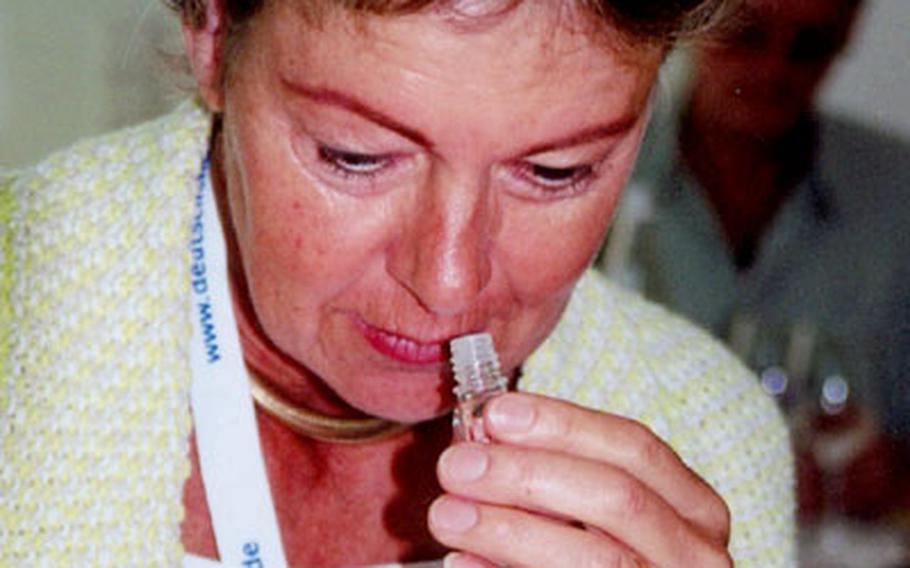 Learning about wine is a "never-ending story," says Nadia Zohm, managing director of the Schloss Vollrads wine estate in Oestrich-Winkel, Germany.
Zohm, 30, is also on the board of the Rheingauer Weinbauverband, an association of some 1,000 winegrowers, mostly men.
More women are entering what has traditionally been men's turf in Germany, and last summer a group of them conducted a seminar in Oppenheim on "Women and Wine in Germany."
They taught a group of us all about German vintages. We visited estates run by women and tasted wines whose production the women had directed.
While climbing the career path in the German wine industry has not been easy for most of the women, they say today the world of wine is more open to females.
"We are more accepted by men," said Sabine Mosbacher-Düringer, who runs Weingut Mosbacher in Forst with her husband. "Men have learned we can taste, that we know about wine. I think we're better in tasting. We are more sensitive. We're also better at organizing things."
Simone Renth, the first female member on the board of the Bund Deutscher Oenologen, the professional society of oenologists in Germany, conducted our introductory session. Renth, who has a degree in oenology, the science of wine and winemaking, told us viticulture in Germany goes back some 2,000 years to the time of the Romans who cultivated grapes to ensure a wine supply for the legionnaires. Monks took up grape growing in the seventh and eight centuries, establishing excellent vineyards throughout Europe.
Poor weather and wars brought a decline to German wines in the post-Medieval period, with many vineyards, and much of the labor force, being wiped out. But things picked up in the early 1800s when Napoleon occupied Germany and secularized church properties. Vineyards went to new owners who carried on the wine tradition.
Monika Christmann, professor for winemaking and oenology at Forschunganstalt Geisenheim, a state university in the Rheingau region offering degrees in oenology and viticulture, said that after World War II there were basically two categories of wine: expensive German white wine and expensive French red wine.
But, in the 1960s, the quality of wine went downhill as it became more popular and vintners looked to high yields, often sacrificing quality. "It was the hippie time," she said, and more wine was produced and put in plastic containers.
Gradually that has changed, although in recent history German wines, primarily white and sweet, were not rated highly by wine connoisseurs. The experts turned up their noses at those popular German bottles of Blue Nun and Black Cat (Zeller Schwarze Katz). Now the country is producing both excellent dry white and red wines, although it is still primarily white wine country.
Renth said that Germany's 13 wine regions — Ahr, Mosel-Saar- Ruwer, Nahe, Rheinhessen, Pfalz, Mittelrhein, Hessische Bergstrasse, Rheingau, Baden, Saale-Unstrut, Sachsen, Franken and Württemberg — most of them in the southwestern part of the country along the Rhine River and its tributaries. Grapes can ripen in this northern European climate thanks to the warm Gulf Stream. Germany, however, has just 257,000 acres of vineyards, about one-tenth of what France and Italy each has and one- twelfth of the more than 3 million acres that Spain has. The United States has a little more than 1 million acres of vineyards.
Most of the grapes grown in Germany are in small, family-owned vineyards. Some 23,473 winegrowers in the country have vineyards of one-half acre or less.
German wines are "getting redder and getting drier," Renth added. Since 1980, the total vineyard area planted with red varieties has increased from 11.4 percent to 28.7 percent, with the trend continuing. In 1985, just 16.1 percent of German wines were dry. By 2002, dry wine production had risen to 34.9 percent.
Twenty-five percent of Germany's wine is exported, with the rest being consumed locally, Renth said. Fifty percent of the wine consumed in Germany is imported, mostly red wine to compensate for what German producers cannot supply.
And, Germans are drinking more wine, with wine sales increasing as beer sales decrease.
After providing these statistics, Renth led us through a sensory session, giving us vials of different scents to identify.
"Ninety percent of taste is smell," she said. "No one ever says wine tastes like grapes."
She then told us the names of the different aromas we smelled but often found difficult to identify: hazelnut, raspberry, cinnamon, banana, pear, black pepper, etc.
Next we focused on the grape varieties common in Germany. Riesling is planted in 21 percent of its vineyards. The white wine it produces is characterized as "firm and fruity." It ages well and is the traditional favorite of German wine enthusiasts — a versatile wine that goes well with many foods, including the spicy or sweet-sour flavors of Asian or Latin American cuisine. Riesling is the premier grape variety in the Mosel-Saar-Ruwer area, which has the world's largest area — about 13,500 acres — planted with this grape, but it is also the chief grape variety in the Pfalz, Nahe, Rheingau, Mittelrhein and Hessische Bergstrasse regions.
The Müller-Thurgau grape, also known as Rivaner, follows Riesling in popularity, planted in 18 percent of German vineyards. The dry white wine it produces is said to be "flowery, with a light Muscat tone." It's not too acidic, easy on the palate and goes well with herbed foods, salads and vegetables.
Other white wine varieties include Silvaner, best with seafood and light meats, and the white pinots. Grauburgunder, or Pinot Gris, is considered a "powerful, mouth-filling white wine" that goes well with flavorful foods, such as lamb, game and saltwater fish. Weissburgunder, or Pinot Blanc, is an elegant, fruity wine that is recommended with light meats and seafood.
Two newcomers to the German white wine scene, the result of successful crossings, are Kerner, similar to Riesling, and Scheurebe, which has a black currant or grapefruit bouquet and spicy undertones that complements Asian cuisine and blue-veined cheese.
As to red wines, it's the Spätburgunder, or Pinot Noir grape, that gets top billing. It produces a velvety smooth wine with a slightly sweet, fruity aroma that goes well with roasts and game. For lighter meats, there's Spätburgunder Weissherbst, a rosé. There's also a new red wine, Dornfelder, deep-colored, rich in berry aromas, to be served chilled that, when young, is a perfect picnic wine. Full-bodied versions go well with hearty roasts, game and cheese.
Germany's best red wines come from Baden, the country's southernmost wine region said to be "kissed by the sun," although the Ahr in the north is also a noted red wine region with two-thirds of its vineyards planted with the Spätburgunder grape.
The Swabians in Württemberg also produce a distinct red wine, Trollinger, lighter in color and body than other red wines, but a local favorite that is often drunk on its own in the area's wine taverns. Another Württemberg red varietal is Lemberger, rich in fruit, acid and tannin.
Leah Larkin, a member of the Society of American Travel Writers, is a journalist living in France.
A brief guide to the wines of Germany ...
In the European Union, there are two quality categories of wine: table wine and quality wine.
Germany is primarily a quality wine country with less than 5 percent of its production resulting in table wine. Quality wines are made from riper grapes and are subject to higher standards.
To ease consumer confusion in the international market in identifying types of German dry wines, Simone Renth, a member of Germany's national board for winegrowing and winemaking, said that two new designations were applied beginning with the 2000 harvest: selection and classic.
Selection wines are top quality, dry varietals subject to restricted yields and selective harvesting by hand. They are available in limited quantities and age well. The latter are everyday wines, yet above average in quality, made from one of the classic grape varieties and best consumed while young.
Wines not identified as "selection" or "classic" may be identified with the terms "Trocken" (dry) and "Halbtrocken" (half-dry). Other designations include "Qualitätswein b.A." (QbA) for a basic quality wine; and "Qualitätswein mit Prädikat" (QmB) for a premium quality wine. All "selection" and "classic" wines are at least QbA.
Among QmB wines, there are six ascending levels of ripeness and quality. Generally, the riper the grapes, the more intense or concentrated the wine. The order, beginning with the lowest is:
¶ "Kabinett," signifying a wine made from fully ripened grapes that is generally low in alcohol.
¶ "Spätlese," meaning "late harvest" and referring to wines that have the intensity of very ripe grapes.
¶ "Auslese," for wines made from very ripe grapes that are hand-selected in bunches and are intense in bouquet and taste. They are perfect dessert wines and are superb with strong cheese.
¶ "Beerenauslese," for wines made from overripe grapes. They are rare and exquisite sweet wines.
¶ "Eiswein" is made from grapes that are harvested and pressed while frozen and have a high concentration of fruity acidity and sweetness.
¶ The ultimate, "Trockenbeerenauslese," is a luscious, sweet, dessert wine made from individual berries that have shriveled almost to raisins.
The descriptive terms Trocken and Halbtrocken are not used for wines above the Auslese level.
— Leah Larkin
---
---
---
---