Geodana's Colombian and Peruvian dishes need some work
by
Tyler Hlavac
March 30, 2017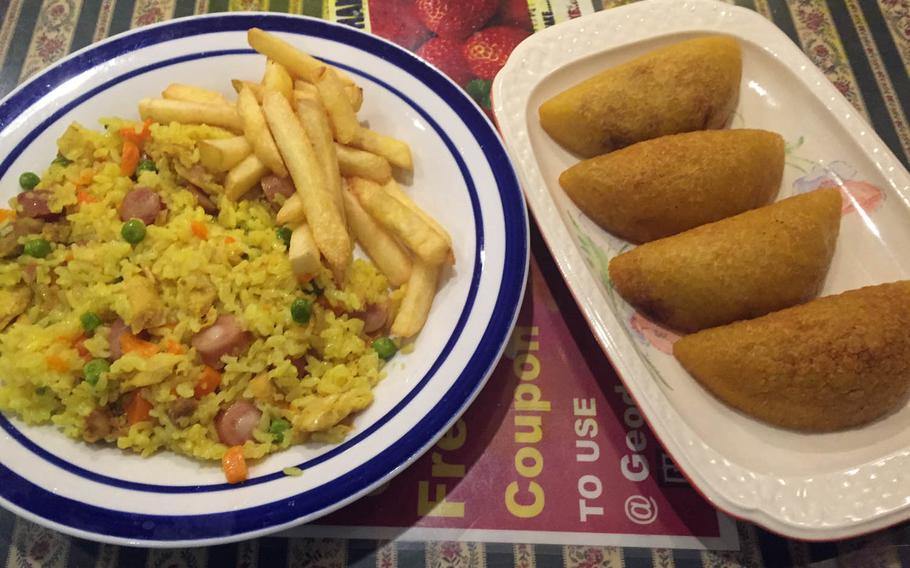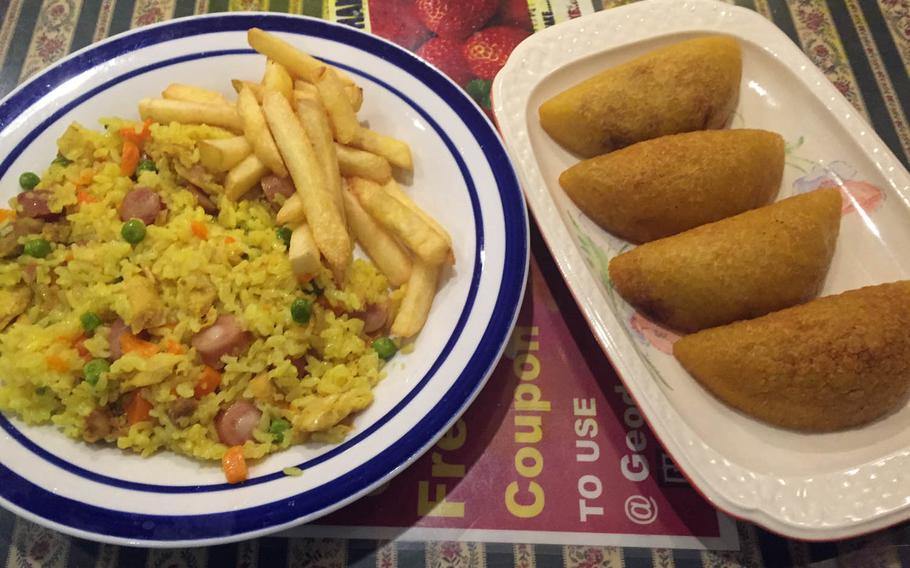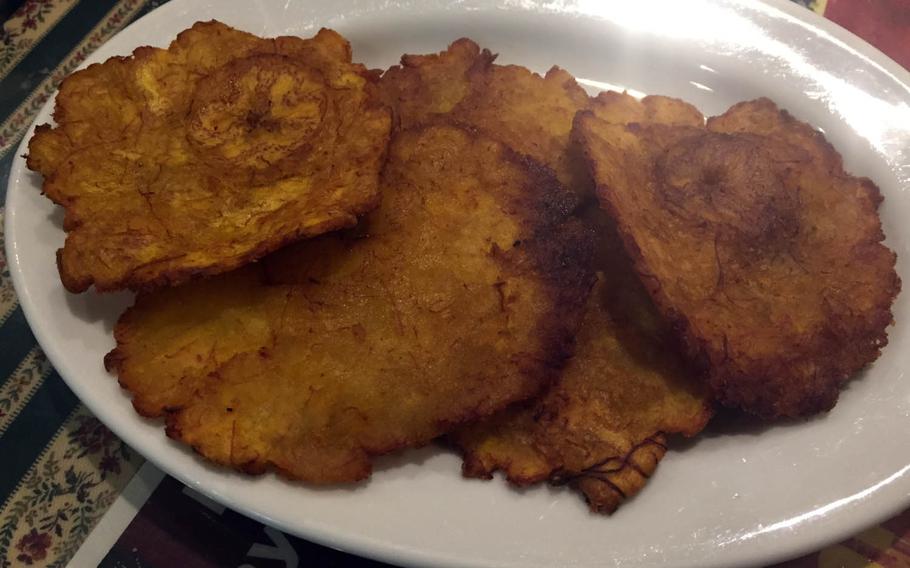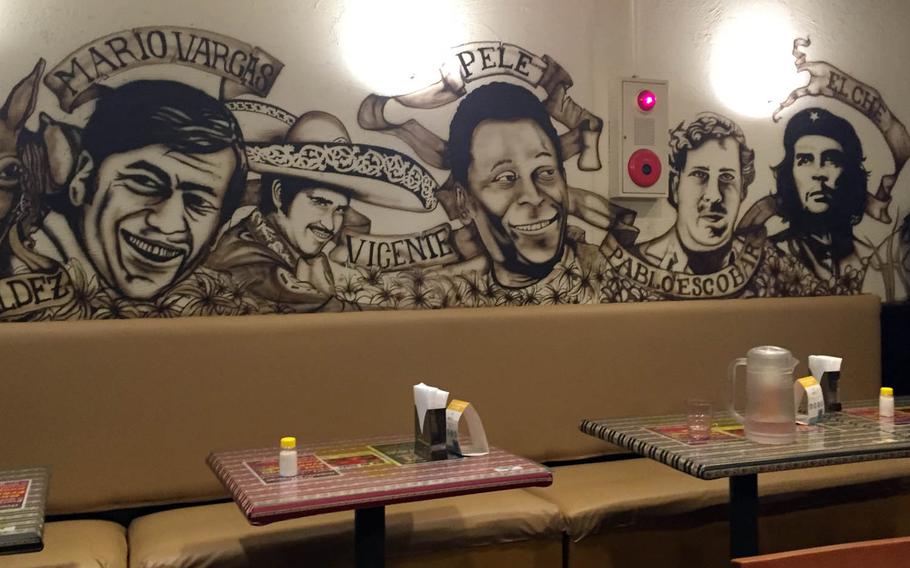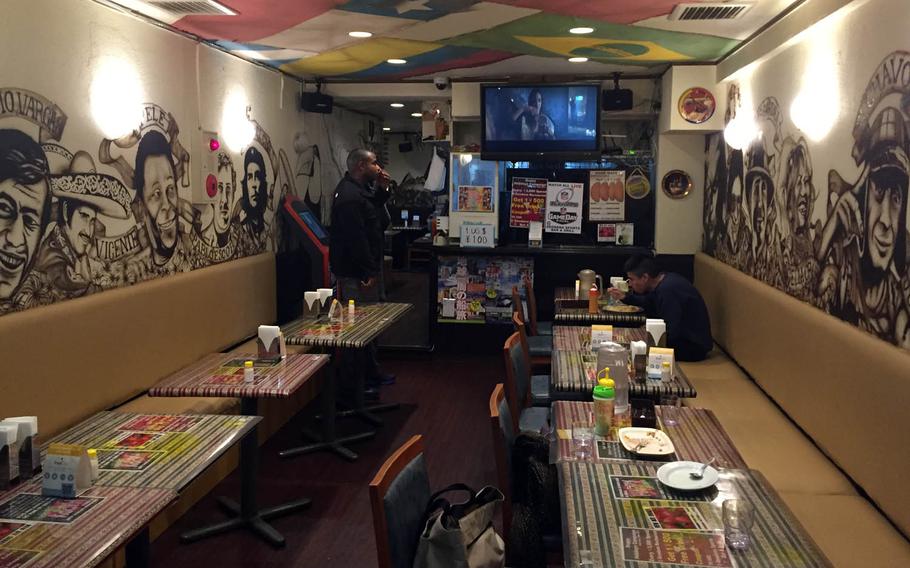 Geodana, a Latin American-themed restaurant near Yokosuka Naval Base, Japan, is something of an anomaly in the rows of bars and restaurants — called The Honch — that cater to servicemembers.
There seems to be no end to shops serving pizza, tacos, burgers and steak, along with Japanese staples like ramen and yakitori.
Geodana flips the script by forgoing predicable dishes in favor of Colombian and Peruvian menus with a multitude of options. Seafood dishes, many of which include tilapia and shrimp, are prevalent, as are those containing rice and plantains.
Large Colombian-style meals include such dishes as salchipapas (potatoes and sausage mixed with coleslaw for 1,100 yen, or about $9.85) and sancocho (soup containing chicken, plantains, carrots and cassava) for 1,300 yen, or about $11.65).
The Peruvian menu boasts patita de chancho (pork leg with potato, onions and egg for 1,080 yen, or about $9.70) and ceviche mixto (raw fish or shellfish marinated in key lime juice for 1,600 yen, or about $14.35).
Geodana seems to draw servicemembers with Latin-American backgrounds. Reggaeton music videos play on a television, and pictures of Che Guevara and Pablo Escobar line the walls. It's a fairly lively place — unfortunately that doesn't extend to the flavor of the food.
I sampled the patacones (twice-fried plantains for 550 yen, or about $4.90), empanadas (four for 1,100 yen, or about $9.85) and arroz con pollo (chicken with rice for 1,100 yen).
The food wasn't awful, but had no spice or kick. The taste was very basic, like something anyone could cook. It's possible that more effort might be put into Geodana's pricier dishes, but that's an expensive gamble for entrees that hover around the $20 mark.
Overall, Geodana offers a nice variety — the food just needs some work.
The restaurant does have a decent alcohol menu featuring a variety of margaritas, so it might be a better place to grab a drink and an appetizer instead of a full meal.
hlavac.tyler@stripes.com
Geodana
Location: 1-25 Odakicho, Yokosuka 238-0008. In The Honch, off Blue Street in the alley next to Ikinari Steak.
Hours: 3 p.m. to 10 p.m. Tuesday through Sunday. Closed Mondays.
Prices: Appetizers are a few hundred yen. Small plates cost between 600 and 800 yen ($5.40 and $7.15), and large plates range from 1,000 to more than 2,050 yen ($8.95 to $18.40). Margaritas are 1,000 yen (about $8.95), and beer is 600 yen (about $5.40).
Dress: Casual
Information: Phone: 046-825-6717. The website, www.geodana.com, has pictures and descriptions of its menu items.