Gazing at amazing azaleas in Japan
by
Hiroshi Chida
April 15, 2004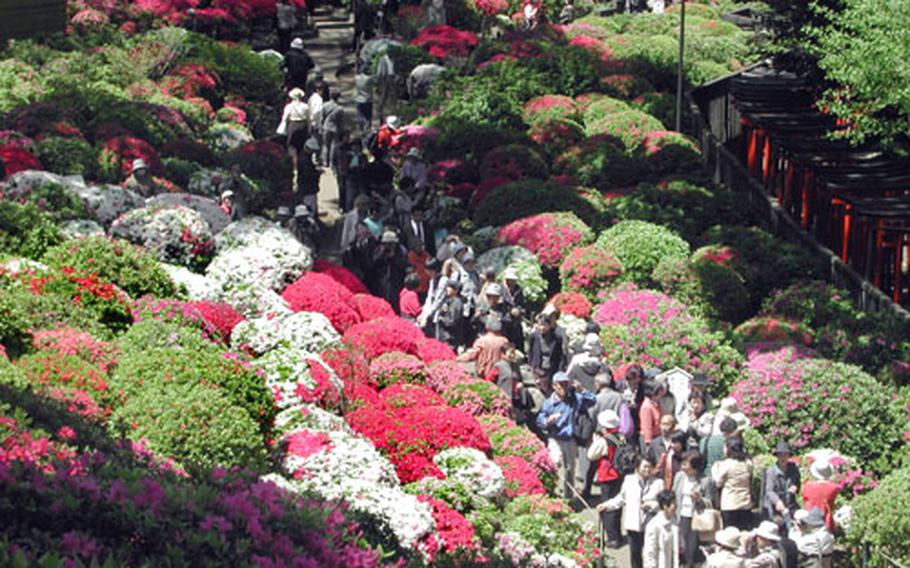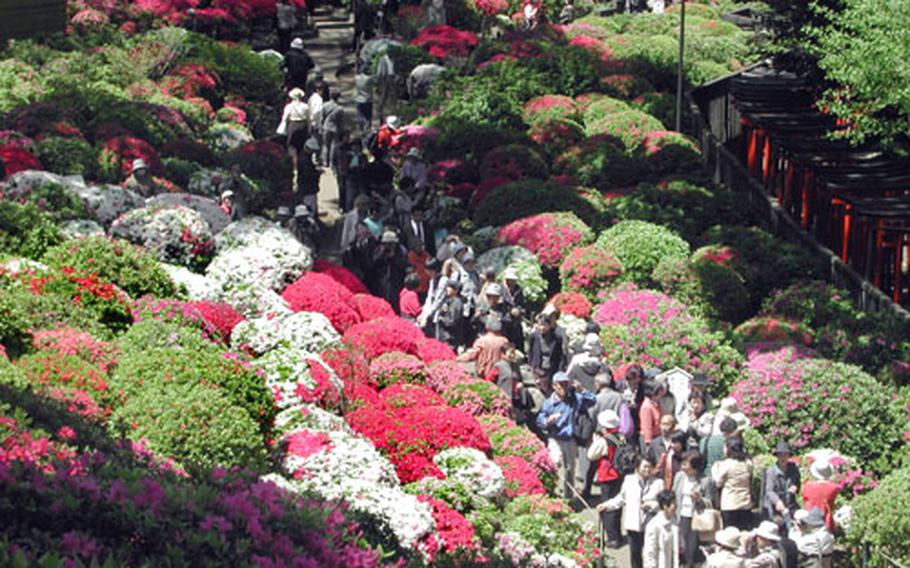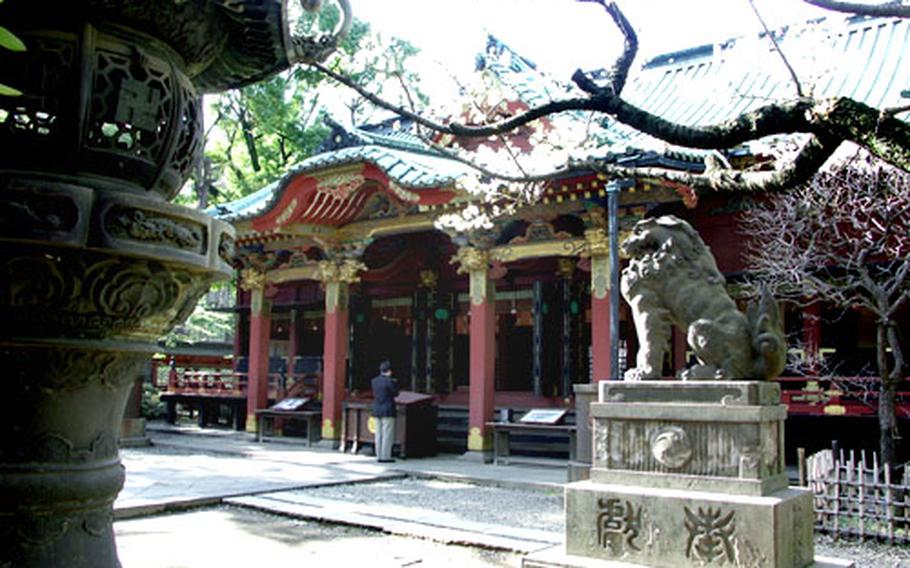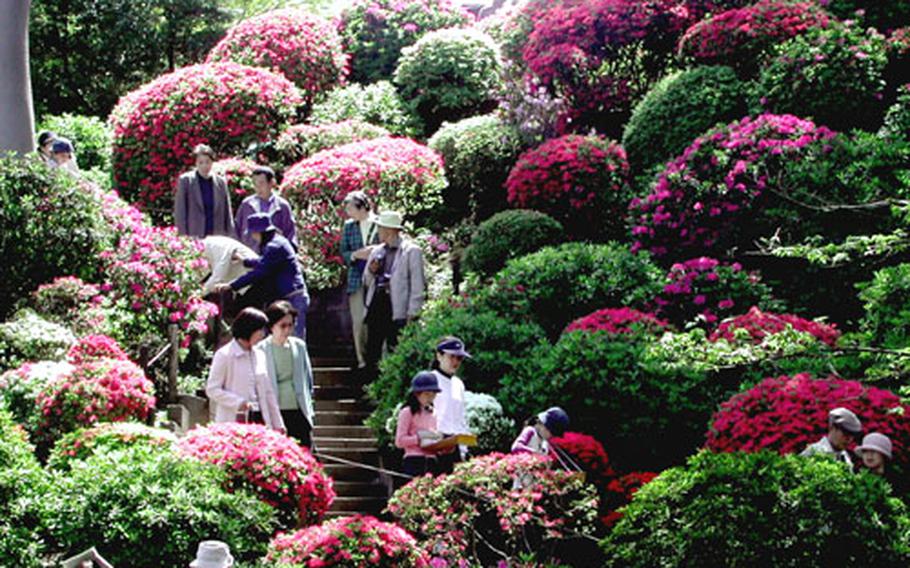 Nezu Shrine in Tokyo's Bunkyo ward is one of the city's most famous places to view azaleas during the flower's bloom.
During the shrine's annual April 9-May 5 Azalea Festival, called Tsutsuji Matsuri in Japanese, visitors can see 50 varieties of the flower in the 3,000 bushes planted in the shrine's compound.
There will be many stalls set up at a park behind the shrine. The shrine was brought into the limelight in 1706 when the fifth shogun, Tokugawa Tsunayoshi (1646-1709), relocated it from Sendagi to Nezu to commemorate the adoption of Ienobu as his successor.
In 1868, emperor Meiji selected ten shrines situated in a ring around the imperial palace as the "Ten Shrines of Tokyo." He sent an envoy to pay respects there in his name, and the shrines went on to become a small pilgrimage for the Meiji Japanese.
Nezu Shrine is one of only three shrines in Tokyo with original Edo-period buildings that survived World War II.
In 1950, the shrine's Rohmon Gate, the Karamon Gate, the Haiden (Oratory) and the Main hall were designated "important cultural property." The halls are decorated with intricate woodcarvings. The shrine's particular style of architecture is known as "gongenzukuri" and has influences from Japan's Momoyama Culture of 1574-1602.
People can experience the atmosphere of Nikko's famous Toshogu Shrine at the Nezu Shrine while in Tokyo. The extensive grounds include a shrine stage (kagura-den), massive cypress and gingko trees, an Inari temple and a carp pond.
The peak of the azalea flowers will be around April 20. Live koto music, played with a Japanese harp will be played from 11 a.m. to 1 p.m. April 24. A parade of kimono-clad children, called "chigo gyoretsu," will pass through at 2:30 p.m. May 1.
If you go:
Access: Take the Chiyoda Line subway to Nezu Station. Walk along Shinobazu Street for five minutes toward Sendagi, and turn left on Tsutsuji Street.
Admission: The entrance fee is 200 yen.
Information: 03-3822-0753
---
---
---
---