Frankfurt: Museum of messages
---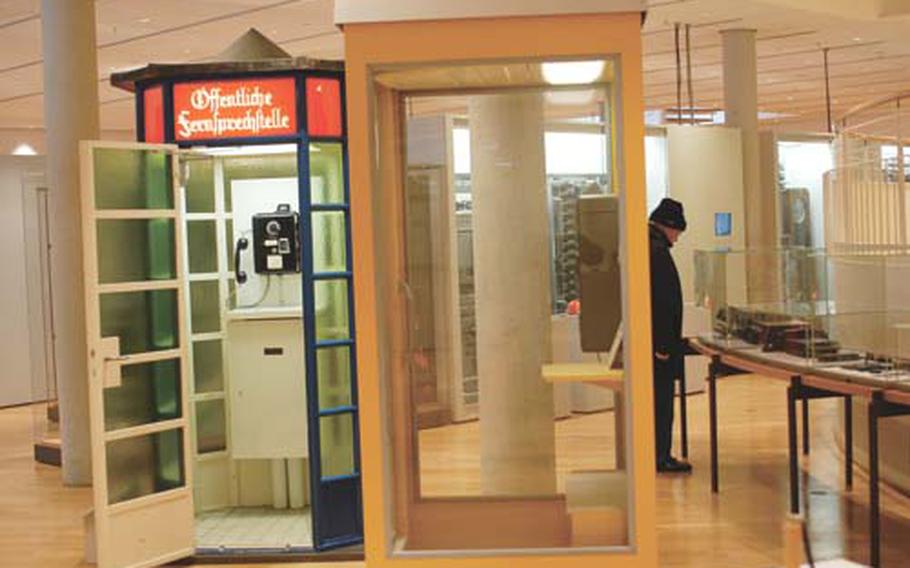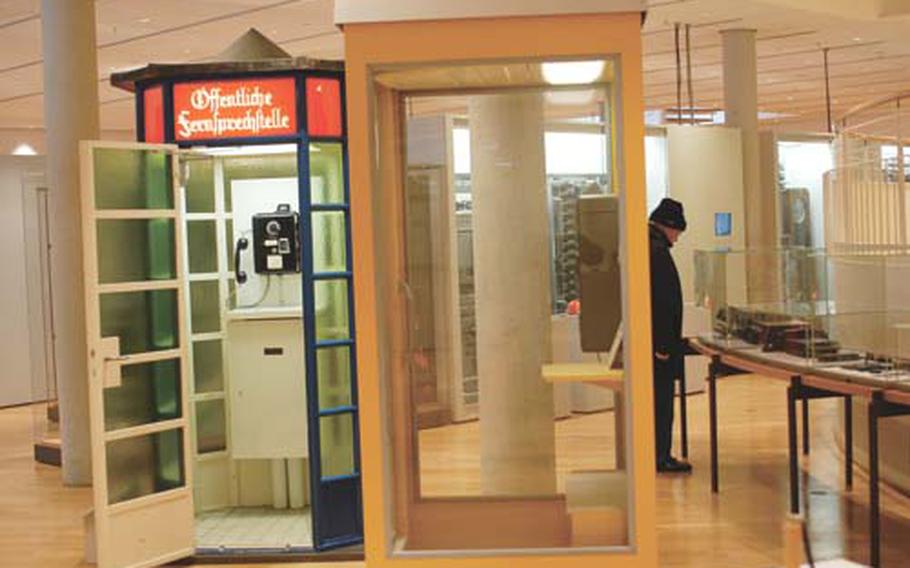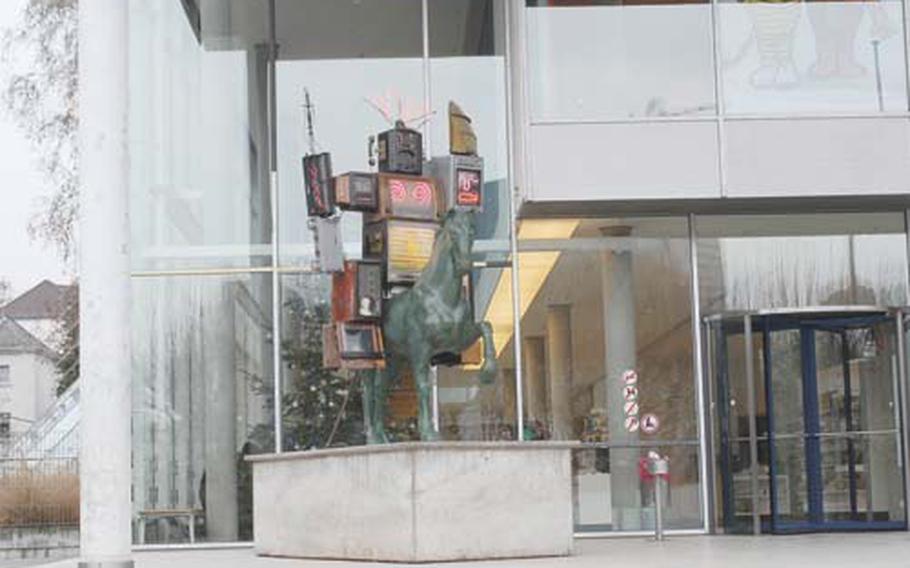 From the earliest telephones and family dinner chat to the latest computers, one Frankfurt museum has the 411 on just about everything spanning the world of communication.
The Museum für Kommunikation on the banks of the Main River — nestled amid the city's numerous other museums — pays homage to the history of communication. The museum is easily spotted with its glass façade and horse-riding robot sculpture made with what appears to be an old TV, computer parts and other electronic doodads.
Information panels for its permanent exhibit are in German, but for 1.50 euros visitors can rent an audio guide with English or German. The audio guide includes commentaries about rare telephones and other items in the museum's expansive collection, which includes some funky-looking TVs.
In the radio exhibit, people can listen to the October 1938 radio broadcast of "War of the Worlds" and read the New York Times' coverage on the ensuing panic it caused. In another section, visitors can peer at a model of the Titanic through a porthole as they listen to what the doomed ocean liner's final telegraph signals sounded like before it sank.
A postal exhibit area showcases carriages that were once used to deliver mail, along with a 1957 Volkswagen Beetle and vintage trucks used for the same purpose.
One odd exhibit highlights the old family custom of watching TV at the dinner table in television's early years. It features three TVs on chairs around a table with dinner plates.
In addition to the array of telephones, telegraph machines, phone booths and computer relics from decades past, the museum also has numerous interactive areas. The collection even includes a radio that doubles as a toilet paper holder.
There is also an activity area where children ages 6 and older can do various communication exercises, such as drawing. The museum is also dotted with Internet terminals.
Directions: From Wiesbaden, take Autobahn 66 toward Frankfurt/Köln. Take exit 9, Wiesbadener Kreuz, merging onto Autobahn 3 toward Basel/Stuttgart. Take exit 49 toward Frankfurt/B43/F-Höchst. Continue straight onto B43 and turn left at B44/Stresemannallee. Then veer right at Schaumainkai. The museum is located at Schaumainkai 53.
Times: 9 a.m. to 6 p.m. Tuesday through Friday and 11 a.m. to 7 p.m. Saturdays, Sundays and public holidays.
Costs: Admission is 1 euro for youths 6-16 years old and 2.50 euros for people older than 16. An Apple iPod audioguide in English and German can be rented for 1.50 euros.
Food: The museum has a snack shop with alcoholic and nonalcoholic drinks, cake and other food.
Information: The Web site for the Museum für Kommunikation Frankfurt is www.mfk-frankfurt.de/index.php?id=152, in German only. The phone number is 069-60600.
There are also branches of the museum in Berlin and Nuremburg.
---
---
---
---