Flea markets: Bargain hunters relish the search for treasures
---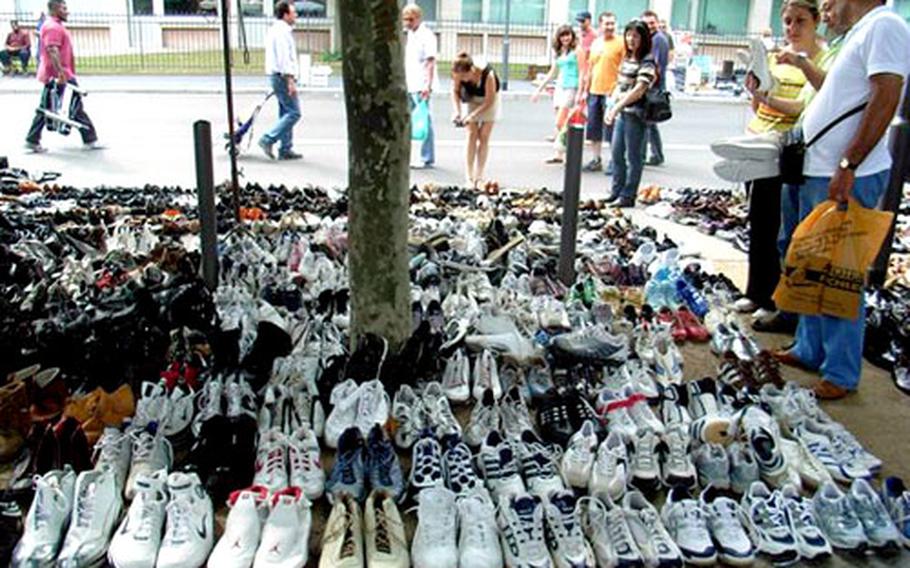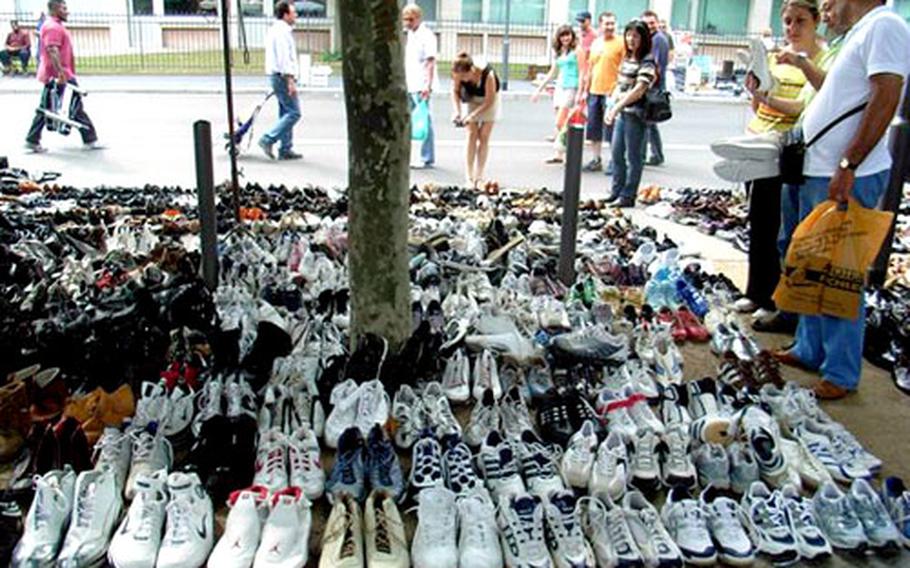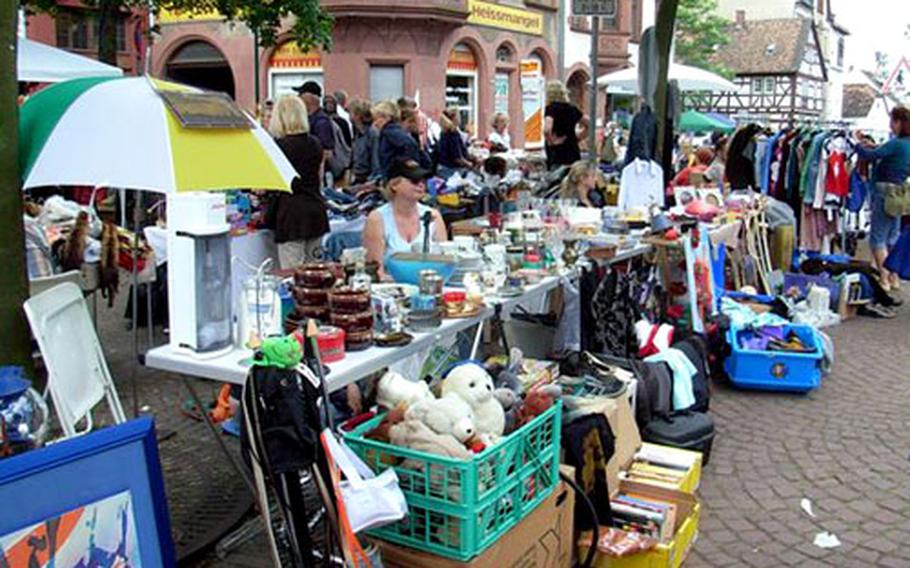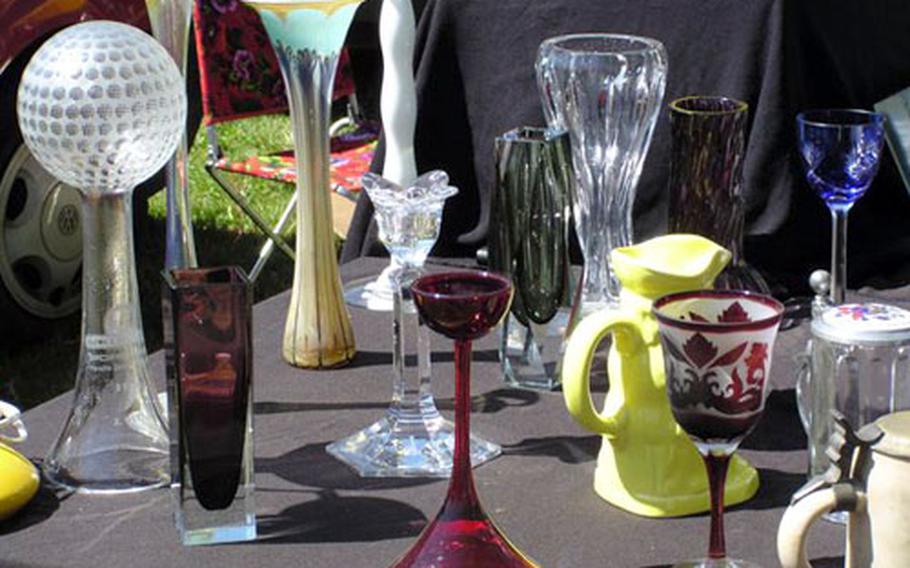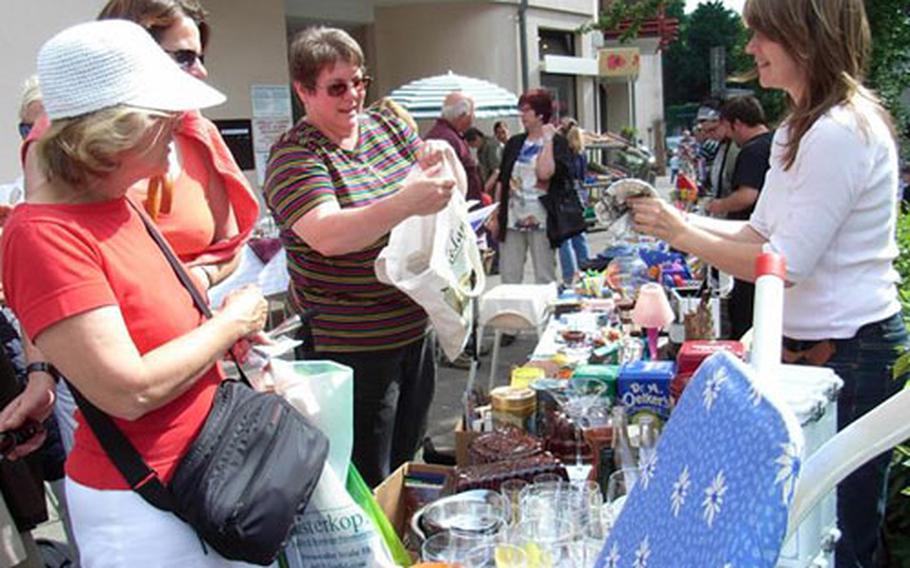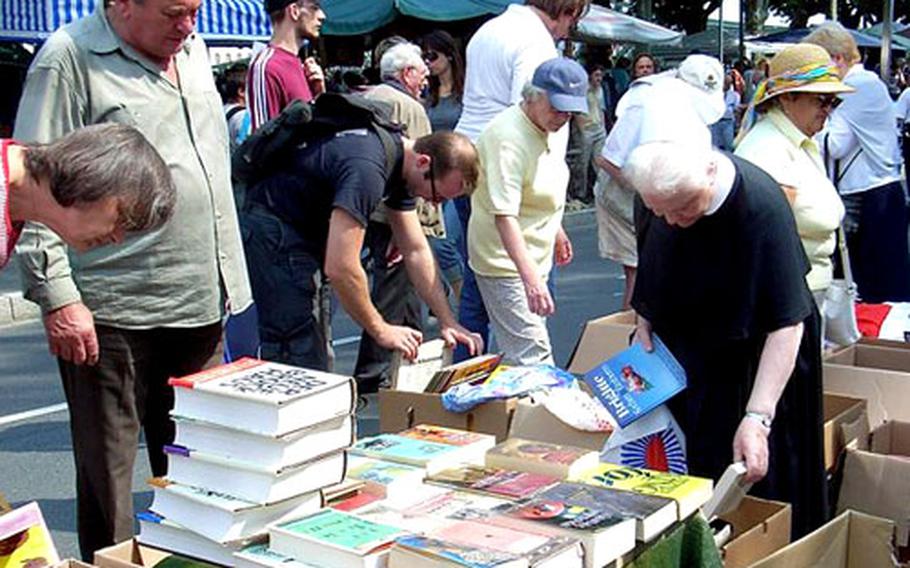 The weak dollar makes it hard to find a bargain nowadays, but you can do it — and have fun at the same time. Flea markets are a great source for finds of all kinds. Clothing, household goods, dishes, tools, even fresh food can all be had for a good price.
My favorite markets are those that happen once or twice a year, are usually located in the town center and have only a few professional vendors. Sometimes they take place during a wine festival or an old town fest. People see a chance to clean out their basements or attics or plan to get rid of things they inherited from "Oma" and don't want, since they're not their style.
Those markets are such fun because — as they say — one person's trash is another's treasure. On a recent weekend, I found a pretty milk glass bowl, a Betschdorf pottery piece from France and WMF kitchen tools for 1 euro each.
I also look for ones that have atmosphere or are in a really nice or unusual environment, such as the one near the Wiesbaden-Biebrich palace or the one at Sickendorf Castle near Lauterbach. The Wiesbaden market takes place on the third Saturday of the month and the Sickendorf one on the first Saturday of the month through October.
Best of all are the ones where you can take friends who enjoy looking for things, too. You learn a lot by watching other people looking for certain items. Everyone is a specialist in a certain way or gets to be one after having been to a few flea markets.
I wish I had gone to some when my children were small. Good-quality clothing is usually available for next to nothing. Everyone knows, but few people realize, how fast children grow, and nowadays people sell hardly worn clothing at flea markets, and many young mothers or grandmothers buy them. The same goes for toys.
Even though you can find antiques at flea markets, the antique markets are the place to go if you're looking for antiques. The prices are better there than at stores, because there is more competition. Regular flea markets that have a variety of items, including antiques, are in Heidelberg, Homburg/Saar, Deidesheim and Stuttgart in Germany; Metz and Strasbourg, France; and Tongeren, Belgium.
Believe it or not, the "professional" flea markets that take place usually on a weekly basis, are a good source for fresh vegetables and fruit. They are usually sold in relatively large batches. So, buy fruits and vegetables at a very cheap price, and then divide them among your friends.
The flea markets I'm really looking forward to are the ones at Schriesheim on Sept. 6, Ladenburg on Sept. 13 and Darmstadt on Oct. 12. All happen only once a year, are held in connection with festivals and have a good, friendly atmosphere. Schrieshiem's market is during a wine fest, Ladenburg's is during an old-town fest and Darmstadt has a wide variety of items, and is a favorite of mine because I live there.
Here are a few suggestions for when you find something too good to pass up:
Try not to pay with a 50-euro bill for a 1-euro item, especially if it's during the first hours of the market. People simply don't have that much change with them.Vendors usually will wrap dishes for you, or give you some paper to wrap them yourself, but be prepared to bring your own bag. If the item is too large to carry around with you, pay for it and then ask if you can leave it with the seller until you return. This is completely safe and much more convenient than hauling it around. Just remember where you left it!Arriving early isn't really going to help you find bargains, but it will help you find a better parking space.Flea market prices are usually not firm and you can ask for a lower price. I have often accepted the price if it was really cheap — I don't like to dicker over 5 euro cents. But some people seem to enjoy doing that.The best way to find out if you really have a bargain? You can't beat experience. Go to markets frequently, price the different objects and narrow down what you like. It will help you recognize a real deal, and you'll have had a great time doing it.
---
---
---
---