'Fire and Ice' a highlight at the 'fools session'
---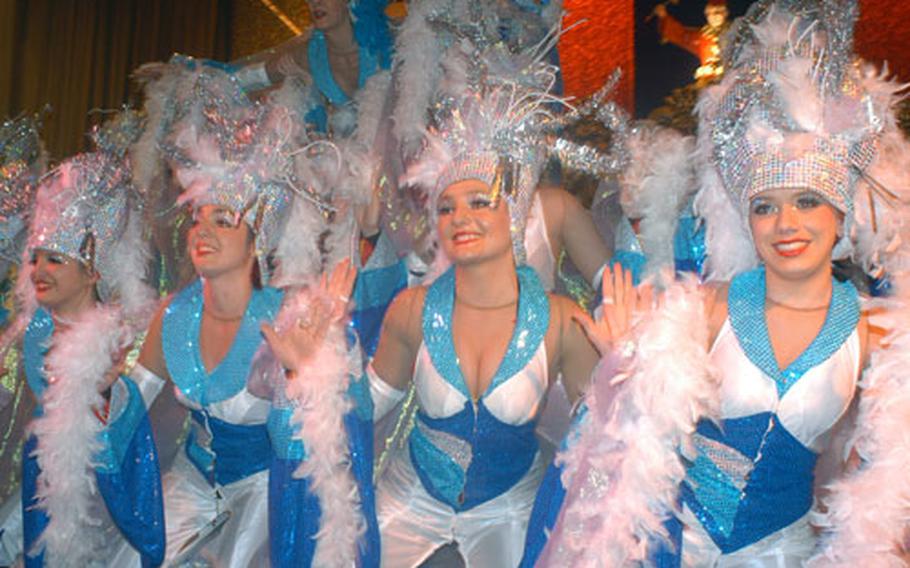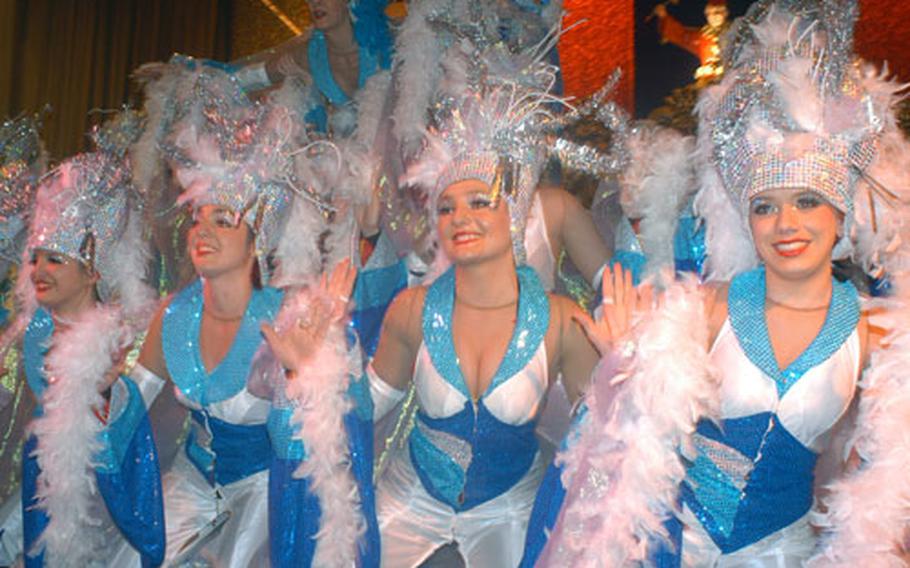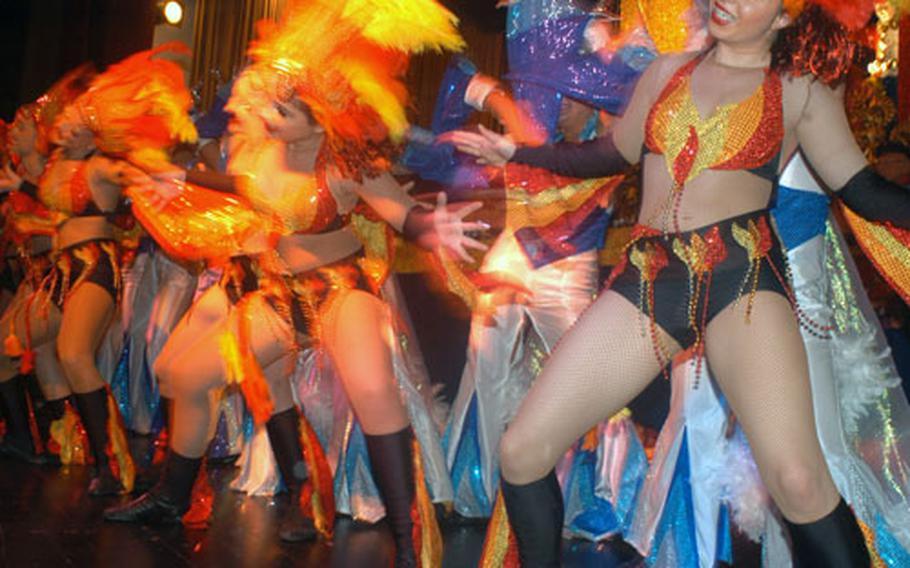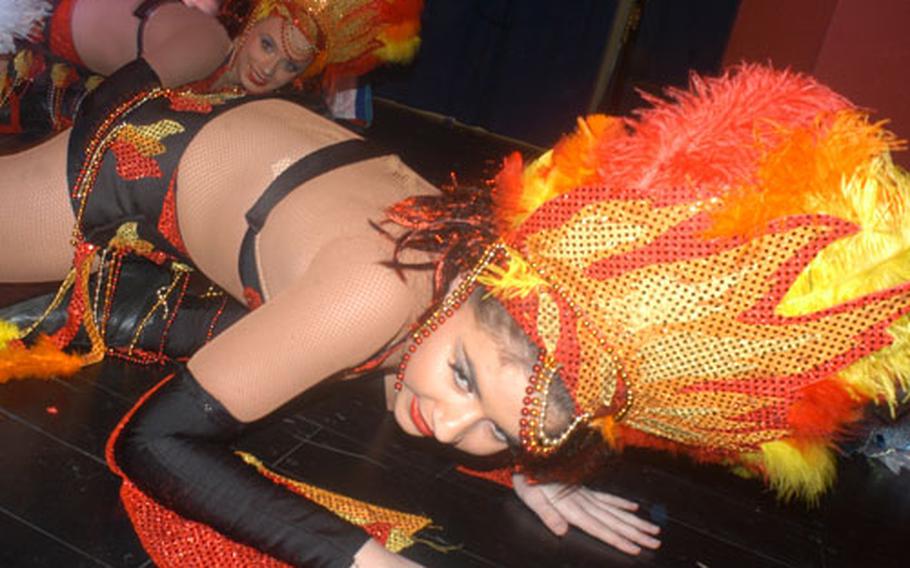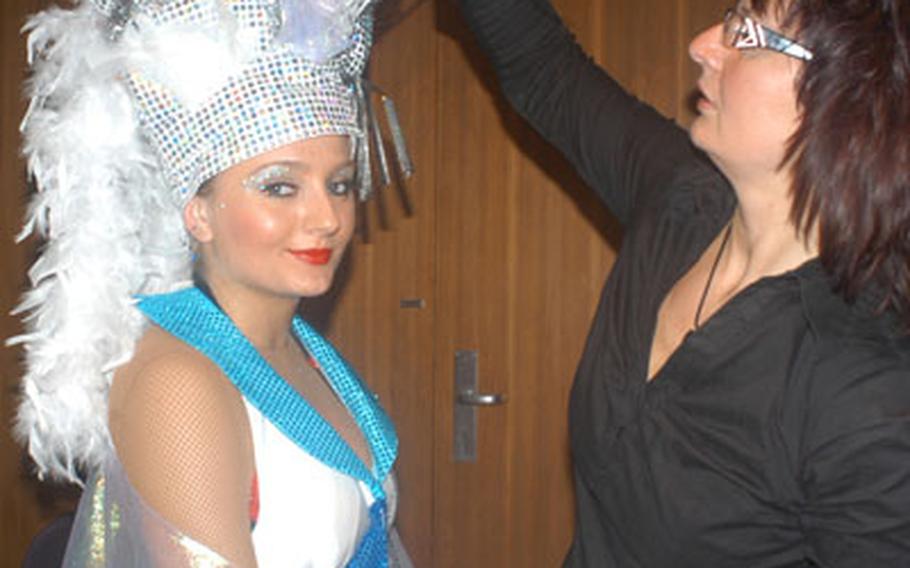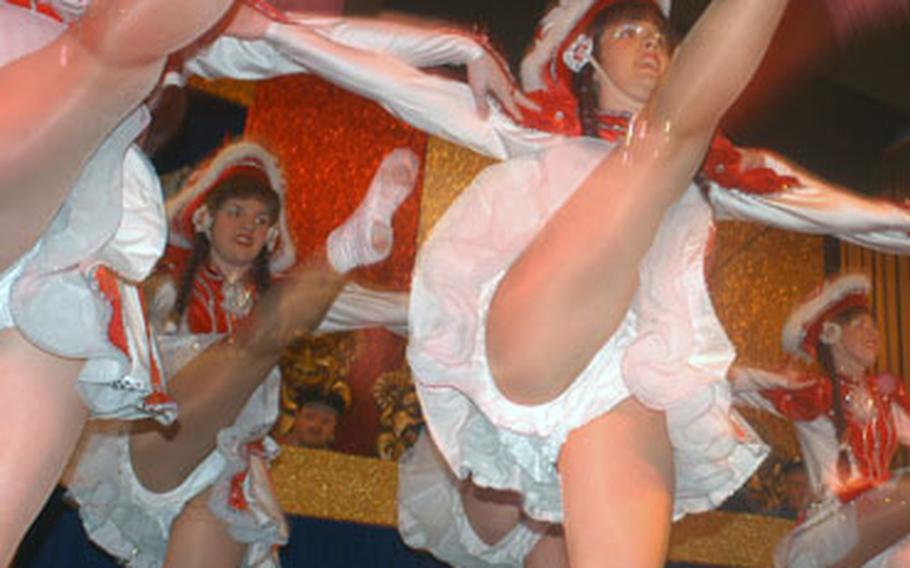 Electric blues, vibrant oranges, shocking reds. The 24 dancing girls put on a fireworks display of color and motion as they strutted, spun and swirled in formation.
Like the name of their routine — "Fire and Ice in Harmony" — the dancers of the Red and White Sparkles troupe changed their speed and color, switching from cool white-and-blue outfits to fiery red-and-orange costumes as they shifted from a graceful opening into high gear.
Their performance was definitely one of the highlights of the Narrensitzung — a "fools session" — during this year's Fastnacht events sponsored by the Mainzer Narren Club in Mainz-Finthen, Germany.
The session also was one of the many shows the Sparkles performed in Mainz, Wiesbaden, Frankfurt and smaller German villages during the carnival season. The dancers' finale will be the Rosenmontag parade in Mainz on Monday.
The dancing corps was founded in Frickhofen, Germany, a small village about 70 miles north of Frankfurt, in 1971. The dancers, between the ages of 15 and 30, rehearse their routines two to three times a week — in addition to maintaining their full-time jobs and studies. They have won several German championships in show dancing.
When seen backstage, minus makeup and colorful costumes and appearing unpretentious, the dancers look like slightly shy girls next door. But on stage and in full regalia, they look as professional and gorgeous as the famous dancers of the Folies Bergère or Lido de Paris.
And they perform with the same power, perfection and emotion before a small audience of Fasching "fools" as they did in front of 10,000 spectators at the annual German-American Steuben parade in New York City last year — and as they will for revelers at the Mainz parade.
---
---
---
---