Escaping to a writer's colony in Eureka Springs, Ark.
By
Aisha Sultan St. Louis Post-Dispatch
November 4, 2016
---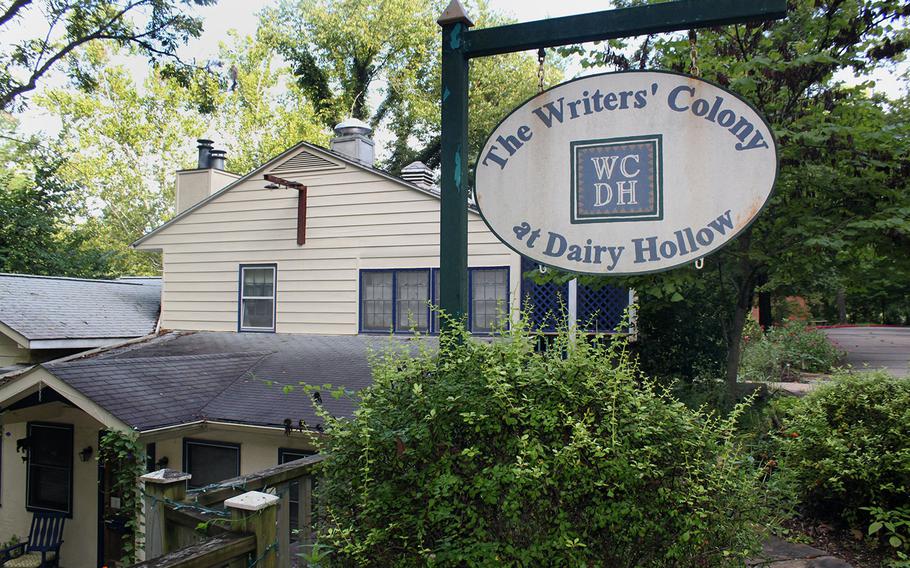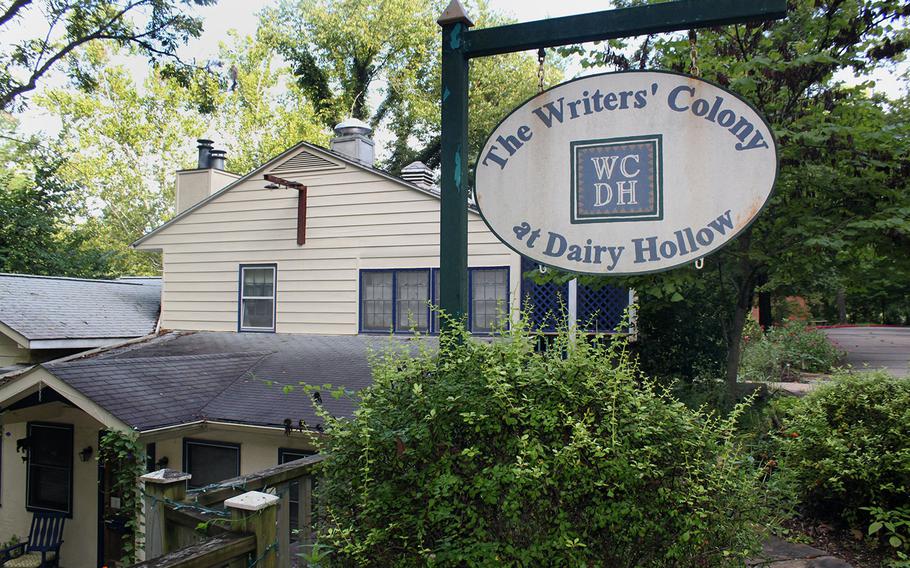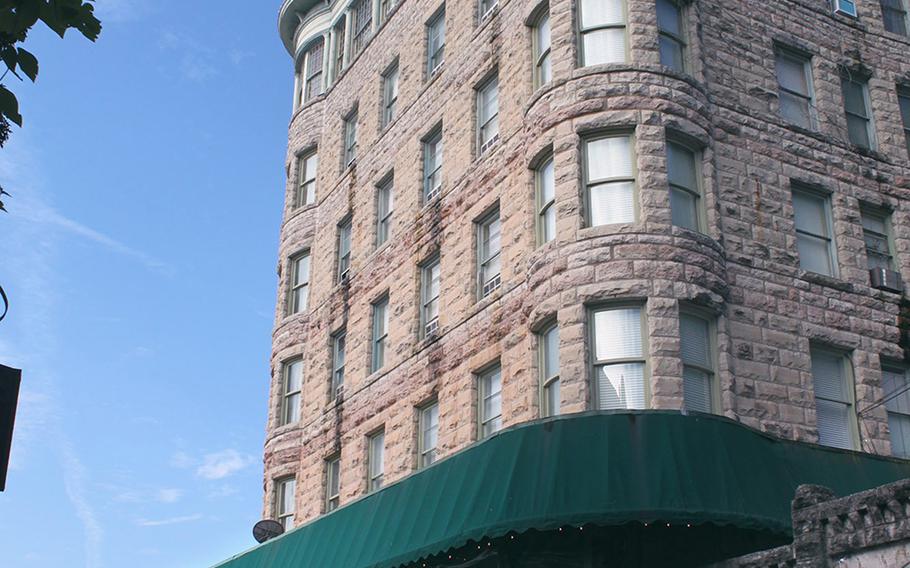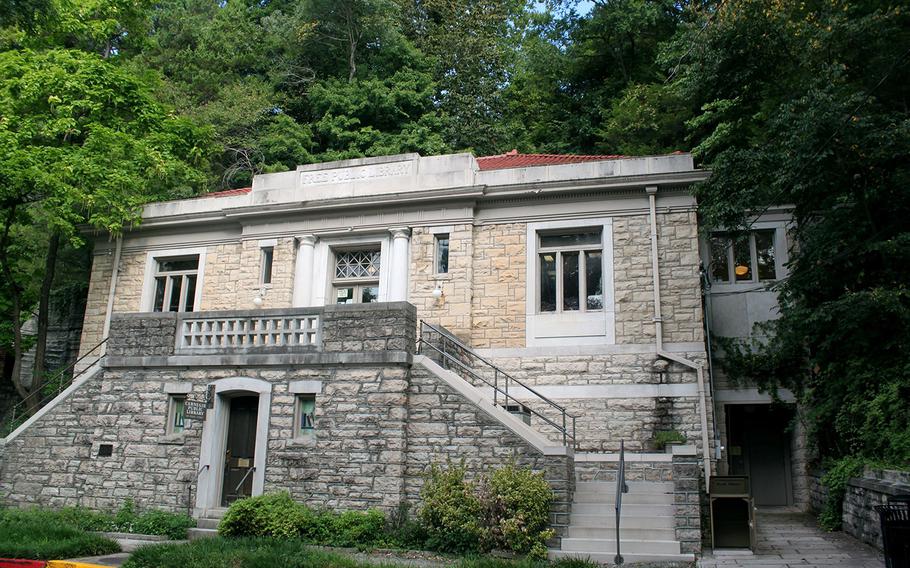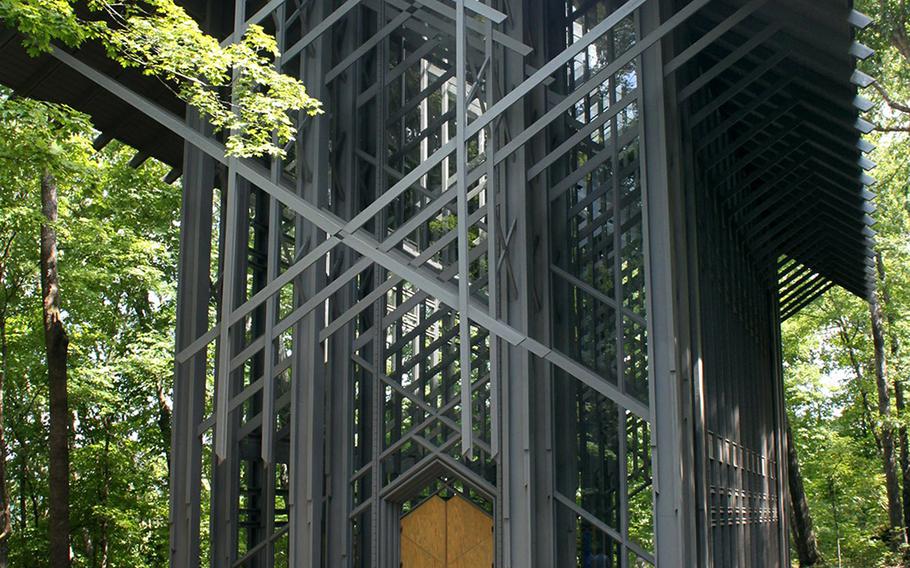 EUREKA SPRINGS, Ark. -- People suffering pain and illness were once lured to this spot nestled in the forested Ozark Mountains, tucked in the northwest corner of the state.
Native American folklore told of healing springs with miraculous abilities to cure the infirm. This area of isolated wilderness, dotted with bubbling water, sprung into a town 137 years ago. The surrounding geography made the water mineral rich and word of its healing attributes spread and attracted settlers.
Today, its famed natural springs are polluted or have dried. But the picturesque Victorian boom town that remains continues to draw travelers with its fascinating history, natural beauty and modern-day cures: retail and massage therapy.
I escaped to Eureka Springs in the late summer, fleeing the demands of work and family, looking for the type of sanctuary that writers and artists have sought here for decades. I had heard about a fellowship offered at the Writers Colony at Dairy Hollow, formerly a renowned bed-and-breakfast. It offers eight private writing suites in two side-by-side houses, dedicated to writers, artists and composers. Once an application is accepted, writers can stay at a reduced rate for residencies lasting from one week up to three months, while gourmet evening meals are prepared and provided for them.
The Colony has strict rules governing noise and guests to maintain an atmosphere of uninterrupted, undisturbed writing time for the residents staying there. Each suite may only be occupied by a single person, no guests or children are permitted to stay with you.
For those entrenched in hectic lives, surrounded by literal and metaphorical noise, it's a dream getaway. The longest I could spare away from home was four full days.
Driving through the unfamiliar Ozarks winding roads can be difficult at night, so I left early enough to arrive before sunset.
The entire town, with its population of about 2,000, is on the National Register of Historic Places and doesn't have a single stoplight. It's full of stair-stepped streets, curvy roads with blind corners and Victorian architecture that feels authentic not kitschy. I settled into a dated, yet cozy suite with a glorious, window-filled writing room.
There were four other women staying at Dairy Hollow during my stay -- an English teacher from a private school in St. Louis, a historian from Arkansas, a playwright who runs a theater in New York City and the owner of a bed-and-breakfast in Memphis. Each was working on her own projects, but we met nightly for the impressive dinners prepared by a chef from the Czech Republic.
The first morning I decided to walk the entire Historic Loop of the town to get my bearings. It took 90 minutes along a marked route that took me through streets lined with stately, colorful homes, boutiques and antiques shops, cafes, bars and tons of bed-and-breakfast spots.
As I started along my way, I asked an elderly couple sitting on their porch if I was headed in the right direction. The gentleman asked me to wait while he went inside his house. He returned with one of several maps he keeps; he picks them up from the Tourism Center and gives them to visitors.
"You're not the first one who's asked for directions," he said, with a smile, as he handed me the illustrated map with landmarks noted. I stopped at the limestone-built Carnegie Library to talk to a few more local experts.
Librarian April Griffith explained the dichotomous culture that has developed over the decades. The town is in the Bible Belt of the South and known for the nearby Christ of the Ozarks statue, a monumental sculpture of Jesus, atop Magnetic Mountain. It was erected in 1966 and stands 65.5 feet high. In the winter, when the leaves fall, it can be seen from town. The area is also known for the Great Passion Play, performed since 1968. From the first weekend in May to the last in October, the final days of Jesus' life are staged in an outdoor amphitheater, with a multilevel set, live animals and a cast of 150 biblically costumed actors.
But alongside this fervent religiosity, there are other movements and groups.
"In the '70s, the back-to-the-land people came into the Bible Belt," Griffith said. There is a vibrant artistic community and a sizable LGBT population. The vibes of an alternative, almost hippie culture mingle with the openly conservative Christian traditions.
"It's pretty harmonious," Griffith said. "People get along whether they are very religious or very artistic or both."
They are bound by the bedrock tourism industry in town.
Back at the Writers Colony, I luxuriated in the silence around me and sought advice from my fellow writers when I hit stumbling blocks in my project. I took hikes twice a day and visited the shrinelike structures built to mark where the old natural springs used to flow.
The grandest buildings in town are the historic hotels, each with a rich history and worth a visit. I stopped by three: 1905 Basin Park Hotel, next to the open-air amphitheater and city park; the Palace Hotel & Bath House Spa, a former bordello; and the landmark 1886 Crescent Hotel & Spa, with large verandas and a fourth-floor balcony overlooking the city and its own manicured gardens.
Each hotel has a story (or two) that give it a place on one of the city's haunted ghost tours. The clerk at the Palace Hotel assured me that a young "working girl" haunted the place. He had never seen her, but had "felt her presence."
Similarly, when I asked the concierge at the Basin Park Hotel if they had ghosts, he replied: "We have a reputation."
But it's the Crescent that claims to be America's most haunted hotel. Its alleged spirits include Michael, the Irish stonemason who fell to his death while building the hotel in 1885; Theodora, the cancer patient who often needs help finding her room key; Norman Baker in his white suit and lavender shirt; Morris the cat; and a mystery patient in a white nightgown said to appear in the luxury suites at the foot of your bed.
With stories like this, it's no wonder writers get inspired around here.
The town's secluded setting has also produced another legend: A plethora of love stories. Known as the "wedding capital of the South," Eureka Springs boasts that it hosts thousands of weddings a year.
The peak season for festivals and weddings can make it difficult to book a last-minute hotel room, but the vast number of bed-and-breakfasts may allow a spontaneous weekend getaway.
For those with any artistic project that has been shelved due to lack of time or mental energy, the Writers Colony is a haven.
It was a respite to explore it alone, but I'm looking forward to returning to this small-town gem with my family.
Writer's Colony at Dairy Hollow
515 Spring St.
Eureka Springs, Ark. 72632
479-253-7444
WritersColony.org
The 1886 Crescent Hotel and Spa
75 Prospect Ave, Eureka Springs, Ark. 72632
800-342-9766
---
---
---
---