'Ein prosit' for steam beer
by
Leah Larkin
January 7, 2010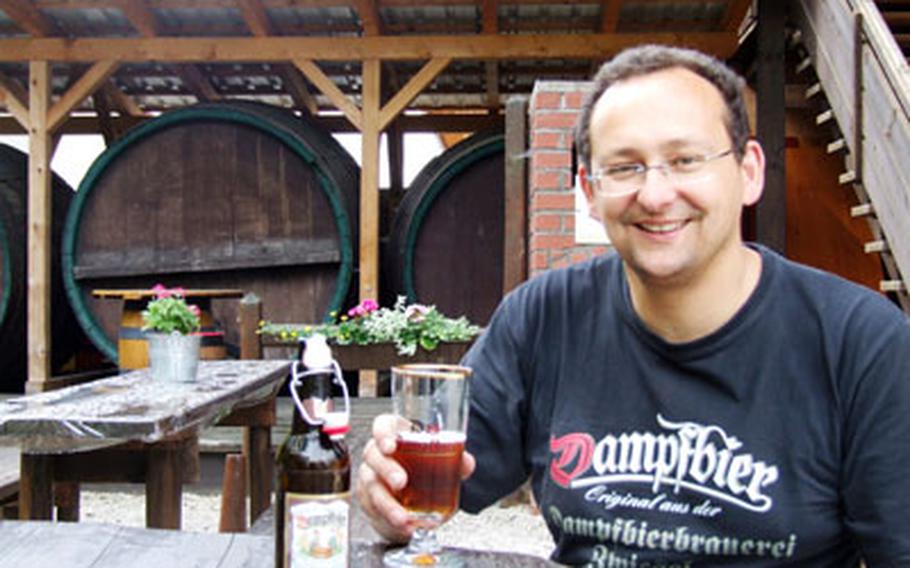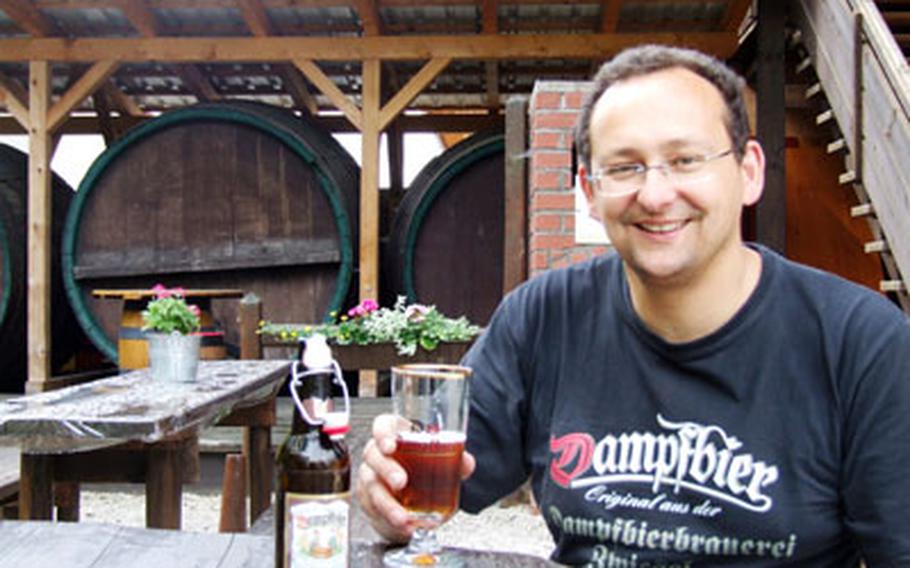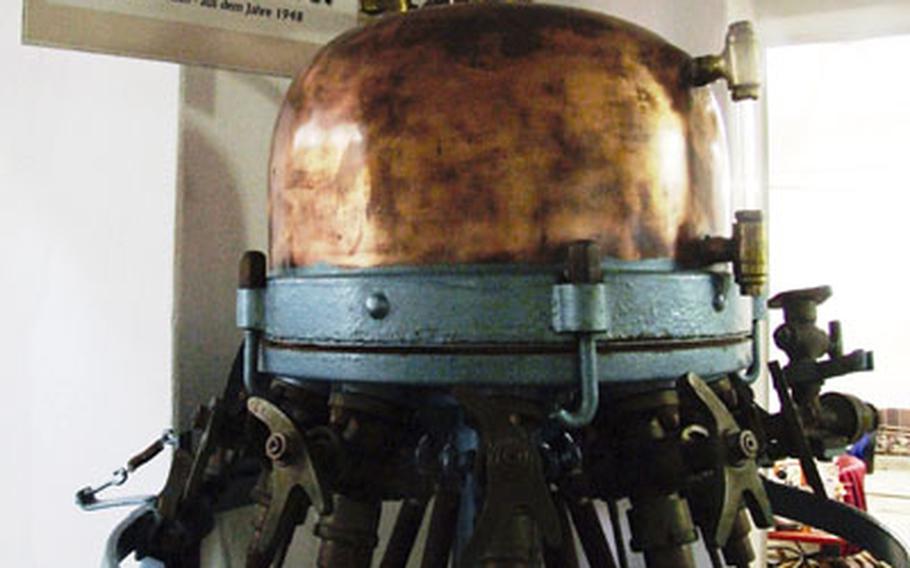 If you've been in Germany for a while, you're probably familiar with many of its beers: Pilsner, Hefeweizen, bock, Kölsch, maybe even Rauchbier.
But how about Dampfbier?
Dampfbier, or steam beer, is made according to an ancient recipe at a 120-year-old small-town brewery in the Bavarian Forest.
Mark Pfeffer, the fifth generation of his family to head up the Dampfbierbrauerei Zwiesel in the town of Zwiesel, says the brewery produces the signature brew as well as 11 other kinds of beer. He claims the art of making steam beer was developed by his great-great-grandfather.
"It's brewed with top fermented yeast, the same yeast used in Weisse (wheat) beer," he says. "In the fermentation tank, the yeast produces alcohol and carbon dioxide.
"Fermentation takes place at 68 degrees Fahrenheit or higher. The yeast works very fast and foam forms on the top. Carbon dioxide breaks through the roof of foam so they say the beer is steamy. It's like beer brewed at the end of the 19th century."
The result is a mild beer (5 percent alcohol) that has very little hops. "Hops was rare 100 years ago," Pfeffer says.
He calls Dampfbier a "refreshing beer," with a taste between that of Weisse beer and Düsseldorfer Altbier.
My husband and I sat outside the brewery in a garden area and tasted. Delicious. We bought a case to take home.
The brewery, which employs 15 people, delivers its products within a 12-mile radius of Zwiesel, as well as to a few select locations in other parts of Germany.
It is something of a novelty these days. Many small, local breweries like the Dampf-bierbrauerei have gone out of business in recent years, often bought out by larger breweries. Zwiesel once had 10 to 15 breweries, Pfeffer says. "Now we are the only one, but we can survive. We concentrate on our specialty and don't compete with cheaper brews."
In addition, Pfeffer points out, Germans are drinking less beer these days. "The lifestyle is changing," he says. "Germans now drink 120 liters of beer per person per year, but it will probably go down to 100 liters. People are drinking more water, more soft drinks. There's the concern for health and fitness."
He also notes that it was once a tradition for workers to go to a local pub after work and drink a beer or two. These days many quit work at 4 p.m. "They have time to do other things — swimming, biking, working out," he says. "And the driving restrictions are stricter now."
Still, he defends his brew. "Unfiltered beer (such as Dampf-bier) has antioxidants…. Beer is a healthy beverage. If you don't drink too much, it can lessen the risk of heart attack."
The brewery has a fun and funky museum with fascinating treasures from the old days, such as old bottles, steins and mugs, a bottle washer, an ancient oven, and a room that was the original brewery office with all its furnishings intact.
The museum and tasting room are open 1-5 p.m. Mondays, Tuesdays, Thursdays and Fridays. Brewery tours take place at 2 p.m. Tuesdays, Thursdays and Fridays or by appointment. There is a shop at the brewery that sells beer and beer souvenirs.
More information is available at the German-only Web site, www.dampfbier.de.