Easter egg markets: The art of the egg goes on display in German cities
---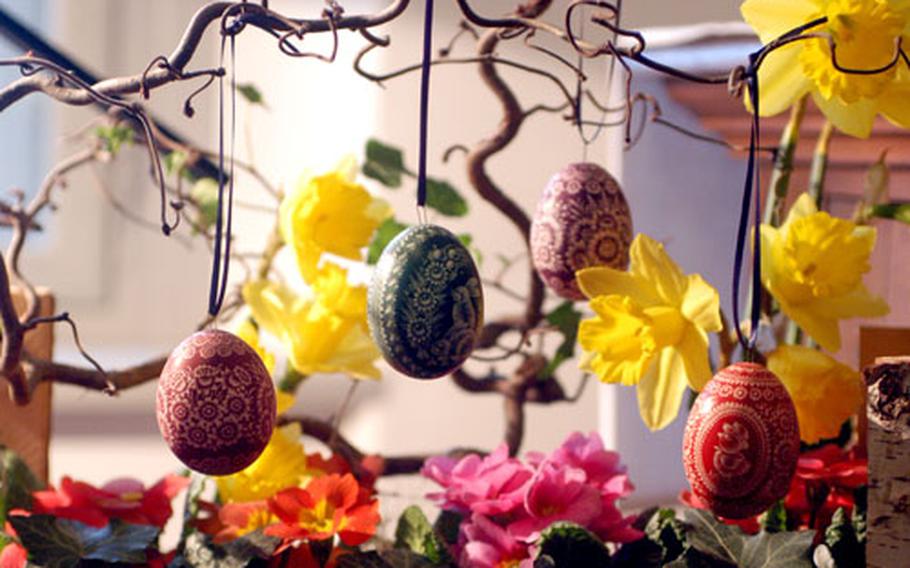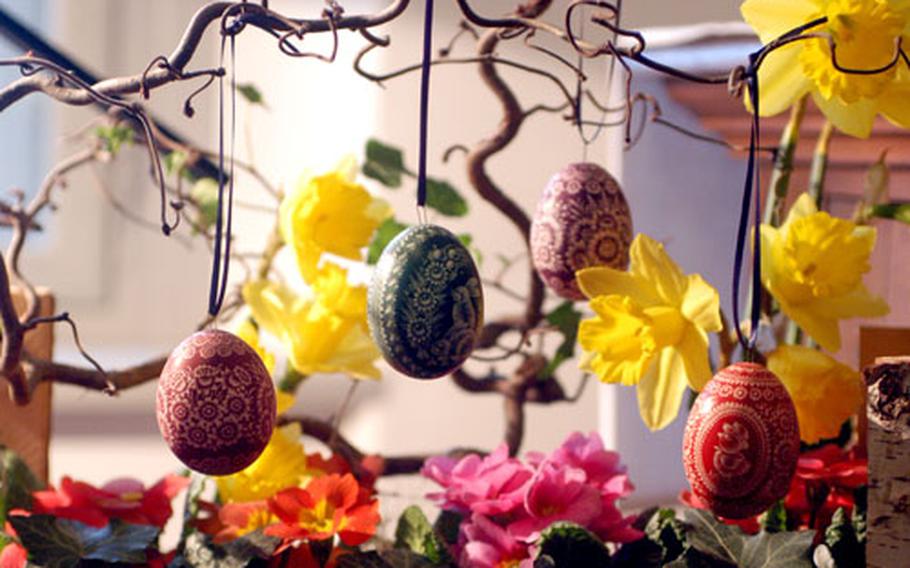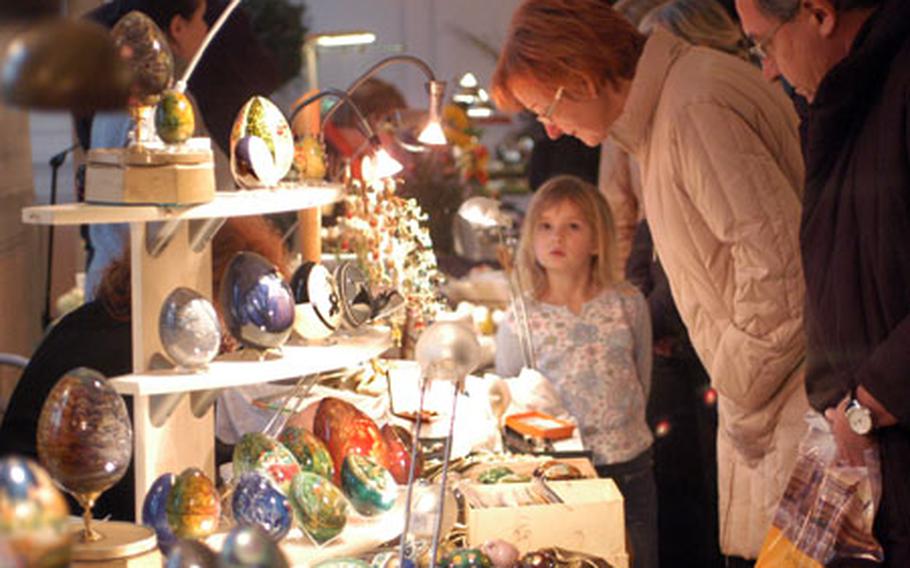 At Easter, the common egg - best known as something eaten for breakfast - can become an exquisite piece of art.
To see for yourself, head to one of the many Ostereiermärkte - Easter egg markets - that pop up around Germany this time of year. You can admire what a talented, steady hand can do with an egg.
There are wax-coated eggs with designs etched into them, and eggs covered with colorful beads. Some have lace worked around them, and others have been hollowed out and perforated. Some have folklore designs painted on them, while others are adorned with Easter bunnies.
The art is not just applied to chicken eggs, either. There are decorated goose eggs and duck eggs as well.
Popular this time of year are eggs with the Lord's Prayer written on them. This might not sound like too big of a feat when painting an ostrich egg, but try fitting it on a quail egg. Like we said, talented and steady hands.
Not all of the eggs we saw at a recent market in Seligenstadt, Germany, were originally edible, either. There were also wooden eggs and eggs made of stone, ceramic and porcelain. (You have another chance to see them at the Seligenstadt monastery this weekend.)
As you can imagine, this art comes at a price, and there are avid egg collectors. True, you can pick up a beautiful egg for as little as 6 euros, but be prepared to shell out (pun intended) up to 1,000 euros for one decorated with gold.
The eggs make nice gifts for family and friends, and are unique souvenirs of your European tour.
And hanging from pussywillow or forsythia branches in a vase, they are a cheerful dash of color to brighten the house during the last days of winter.
Easter egg markets
Feb. 19-20
Alsfeld, Stadthalle
Braunfels, Haus des Gastes
Ludwigsburg, Schlosspark
Mannheim, Luisenpark
Maulbronn, Kloster
Seligenstadt, Kloster
Feb. 26-27
Erlangen, Gemeindehaus am Bohlenplatz
Frankfurt, Dominikanerkloster
Metzingen, Festkeller (also Feb. 25)
Schwetzingen, Schloss
March 5-6
Andechs, Kloster (also March 4)
Friedberg, Stadthalle
Michelstadt, Odenwaldhalle
Neckarsulm-Obereisesheim, Festhalle bei der Schule
Otzberg/Hering, Veste
March 12-13
Lampertheim, Altrheinhalle
Ostheim/Rhön, Kirchenburg
Otzberg/Hering, Veste
Ulm, Haus der Begegnung
March 19-20
Cologne, Messe, Grosser Rheinsaal
Neu-Anspach, Hessenpark
March 27-28
Otzberg/Hering, Veste
---
---
---
---