Downloadable mystery game helps players to get a clue in Cambridge
by
Adam L. Mathis
July 22, 2015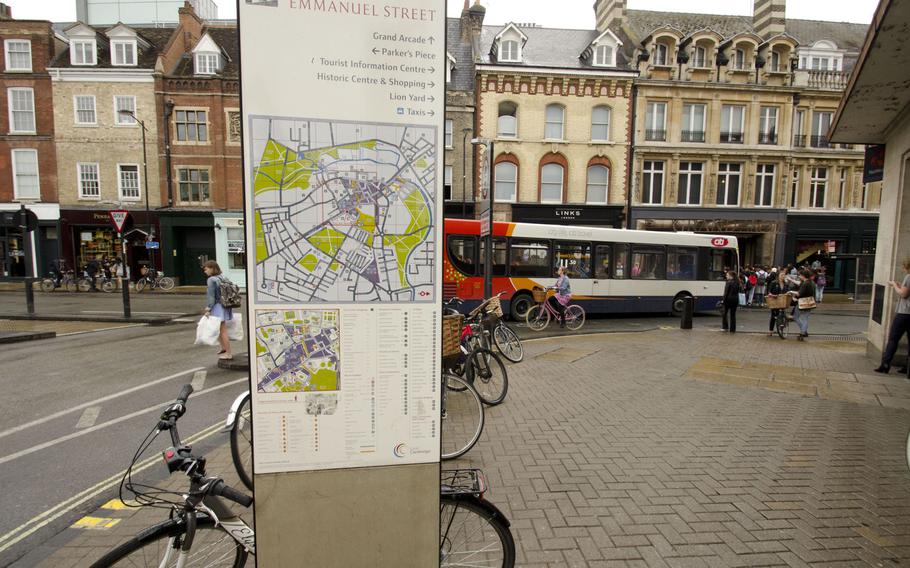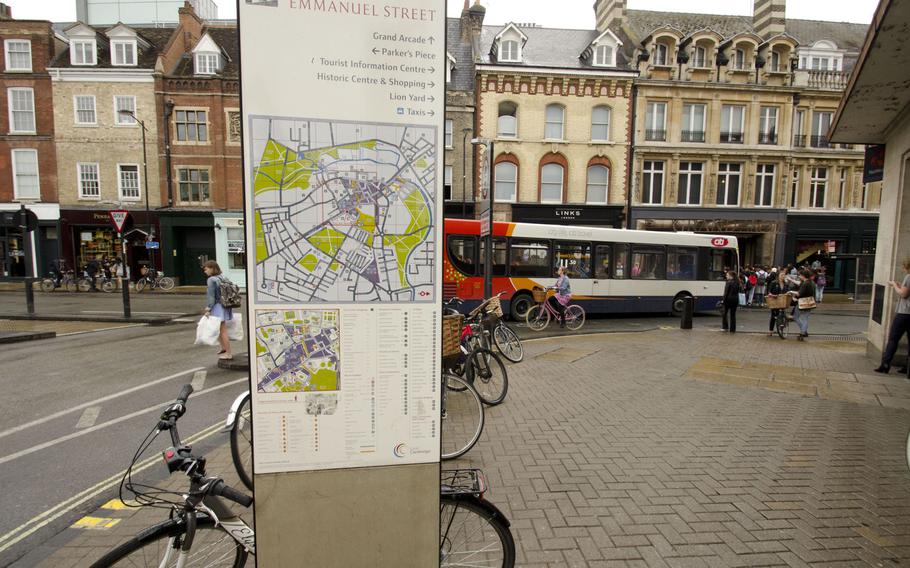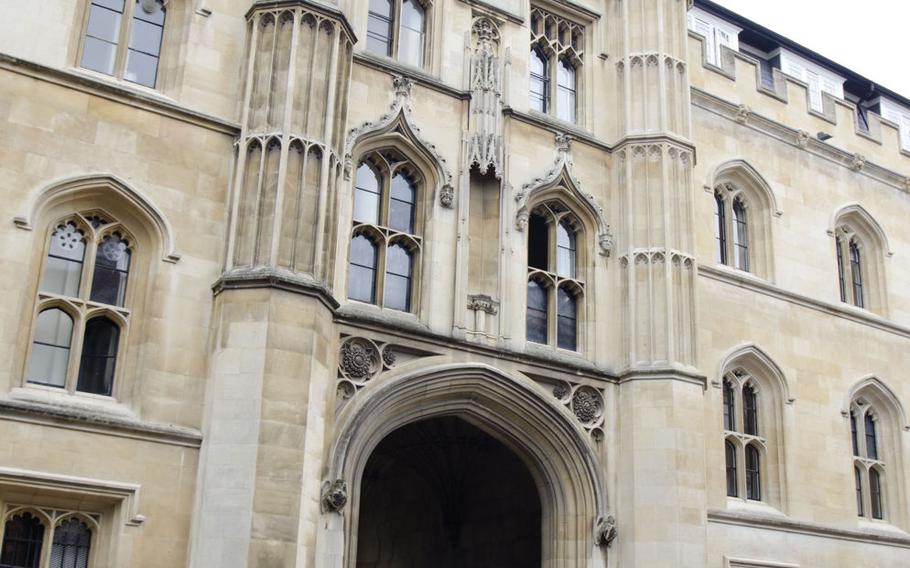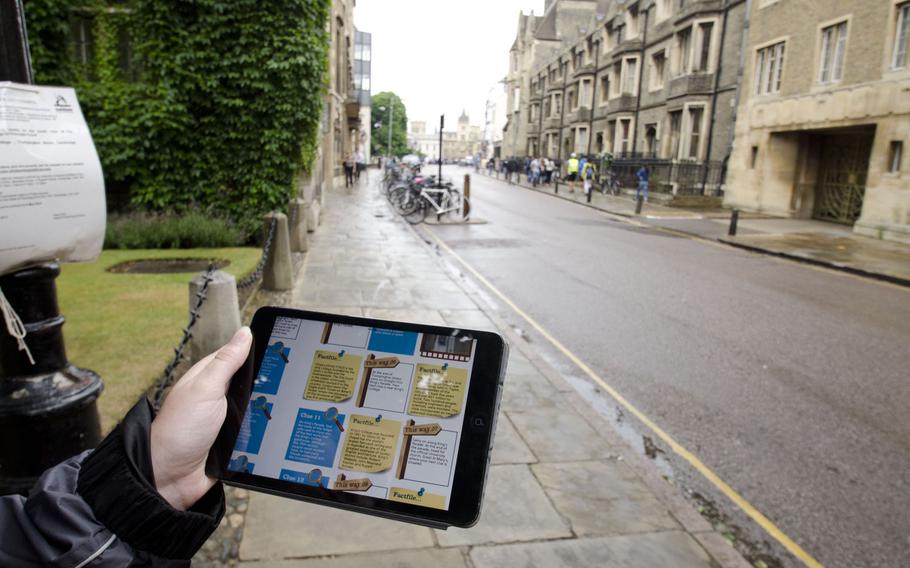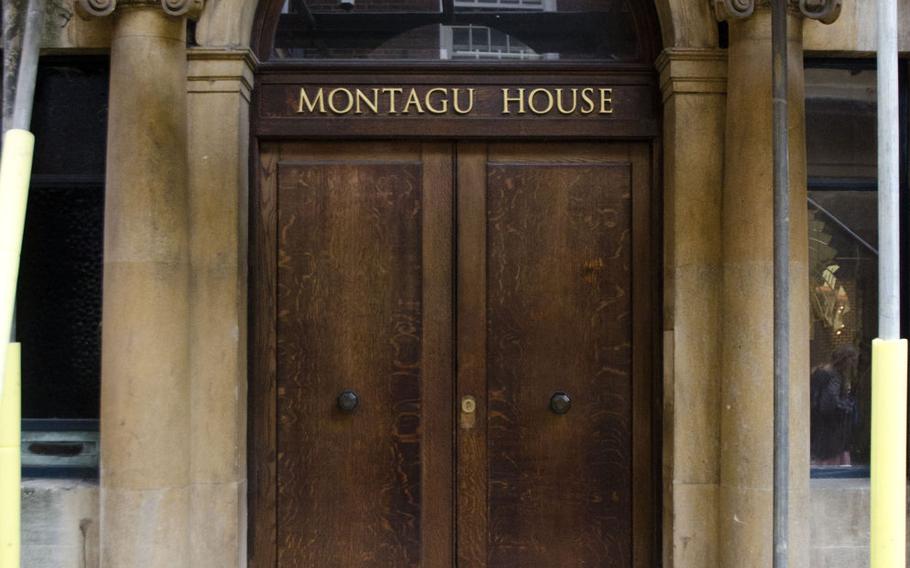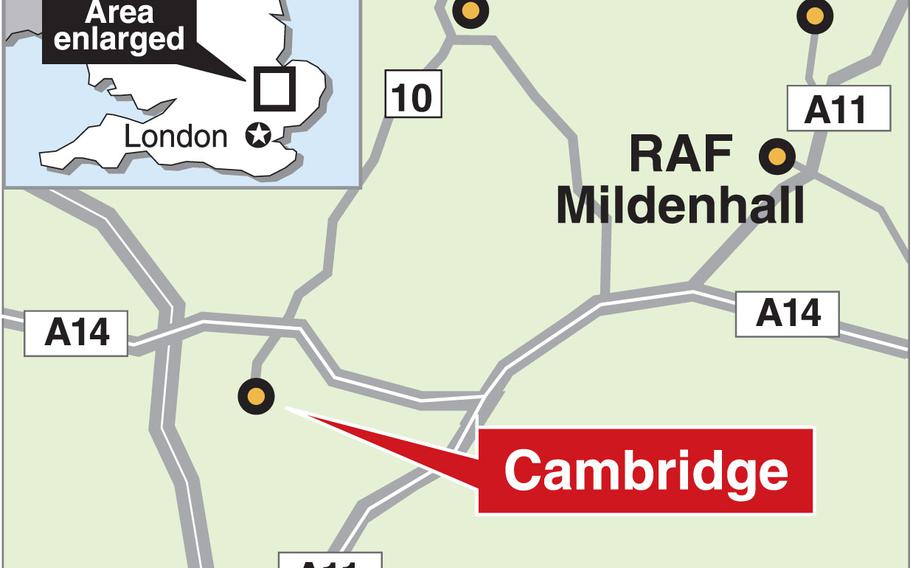 There comes a point when the foreign country that was once undiscovered and exciting becomes humdrum.
U.S. servicemembers and civilians stationed abroad for years are particularly vulnerable to this syndrome. Novelty evaporates to reveal that once-fascinating towns are not really that different from one another. In England, this formula is simple: Drive to a town to visit its manor house, castle or crumbling ruin. Eat at the local pub. Pop into the 500-year-old church and then drive home.
With an eye toward finding a more creative way to visit English towns, my wife and I traveled to Cambridge, a town we frequently visit, under the guidance of Treasure Trails. Treasure Trails is a website that sells self-guided tours that turn a trip into a game of Clue. The tour I picked, which I downloaded onto my iPad, amounted to a murder mystery, providing a pool of suspects and possible murder weapons. The guide instructed us to walk along certain streets in search of clues. Solving each clue eliminated one potential suspect and murder weapon.
Finding the clues required patience and a bit of creative thinking. One clue — a picture of word fragments — forced us to trudge up and down Fitzwilliam Street until we found them on a window.
A later clue was more complicated. We had to find a medieval name on a gate of Trinity College that was lacking "arms." Once we identified the right name, we then had to translate it into the modern version of that name, which matched a potential suspect we could now eliminate.
If you figure out who committed the murder and the weapon that was used, your name is entered into a drawing to win 1,000 pounds.
The trail makers seemed to realize that circumstances — scaffolding, for example — can make finding a clue impossible. You can text the company up to three times to ask for the answer to a clue.
Texting also can help solve incorrect clues. We discovered one or two clues that were wrong. One name — critical to solving a clue — was misspelled. In another case, the trail seemed to have given the wrong location for a clue, directing us to the wrong street. (Thank you, Google, for the assist.)
Though some of the riddles are scarcely more complicated than Where's Waldo, the game forced us to look at Cambridge more carefully. We walked down streets we had never visited, and we paid closer attention to some of the buildings. I picked Cambridge partly because I thought it might be easier to find clues in a familiar city. I now realize Treasure Trails could add flavor to visiting a new town — even a typical, and unsurprising, English hamlet.
• Treasure Trails (murder mystery, spy mission or treasure hunt themes) are available for Wales, Northern Ireland, most of England and part of Scotland. They can be downloaded immediately after purchase or you can request that a paper copy be sent to your home. Website: treasuretrails.co.uk.
• Costs: 6.99 pounds (about $11). Custom trails are available.
• For information on Cambridge, England, go to visitcambridge.org.