Decidedly different
by
John Taylor
February 22, 2007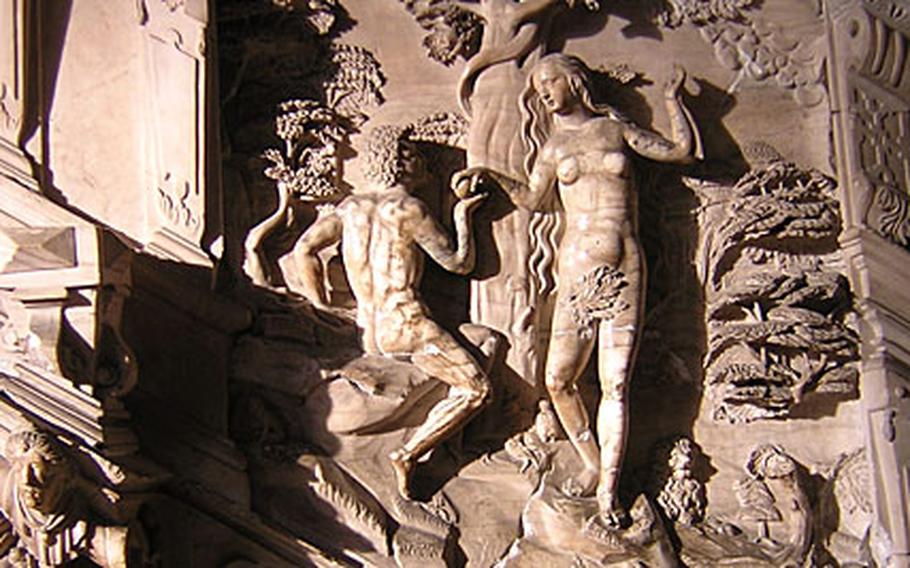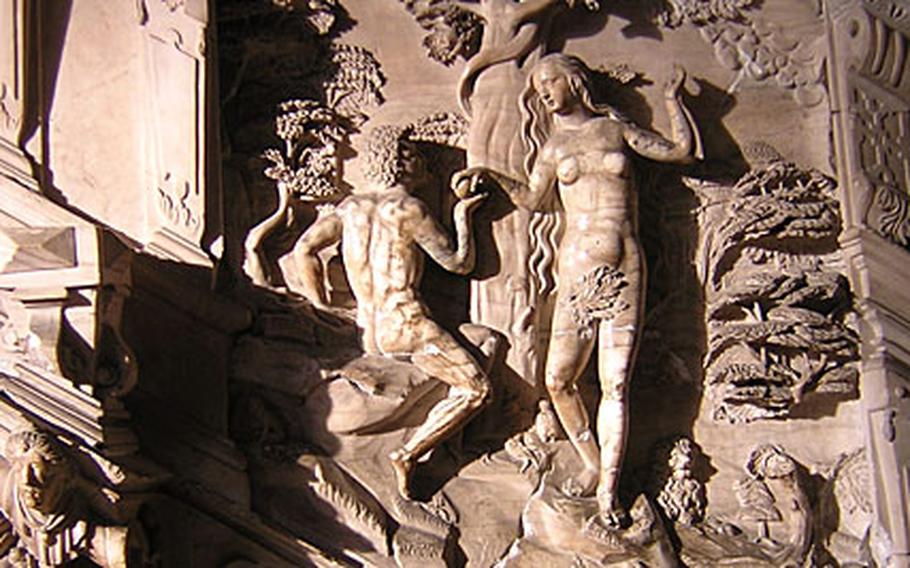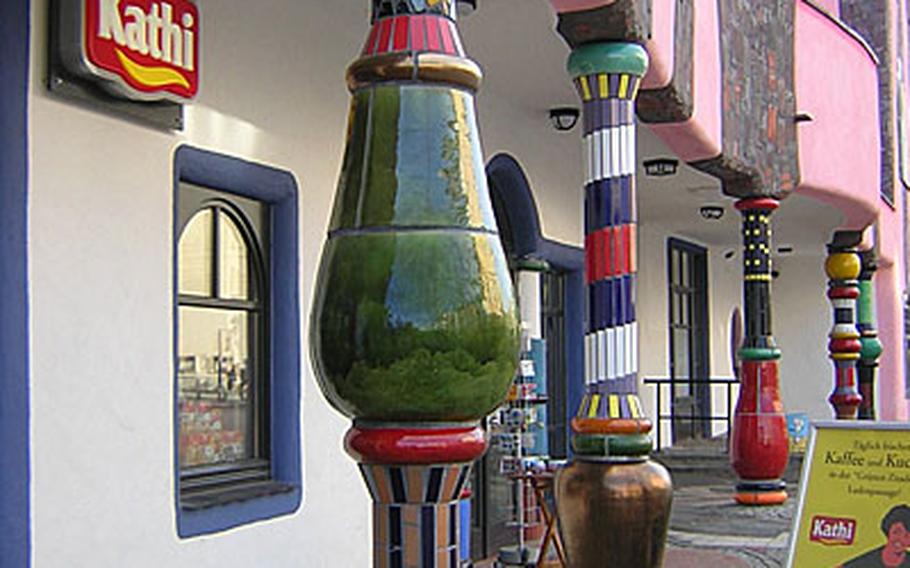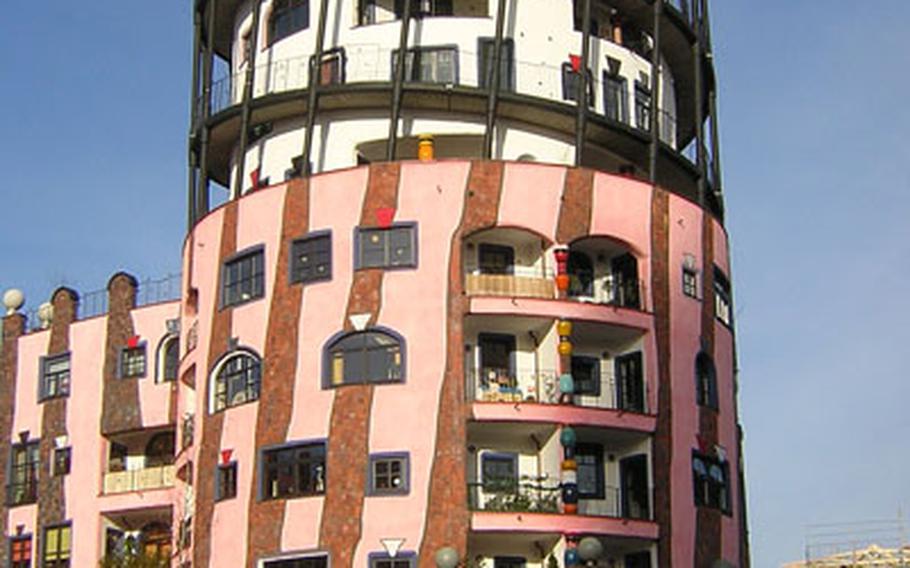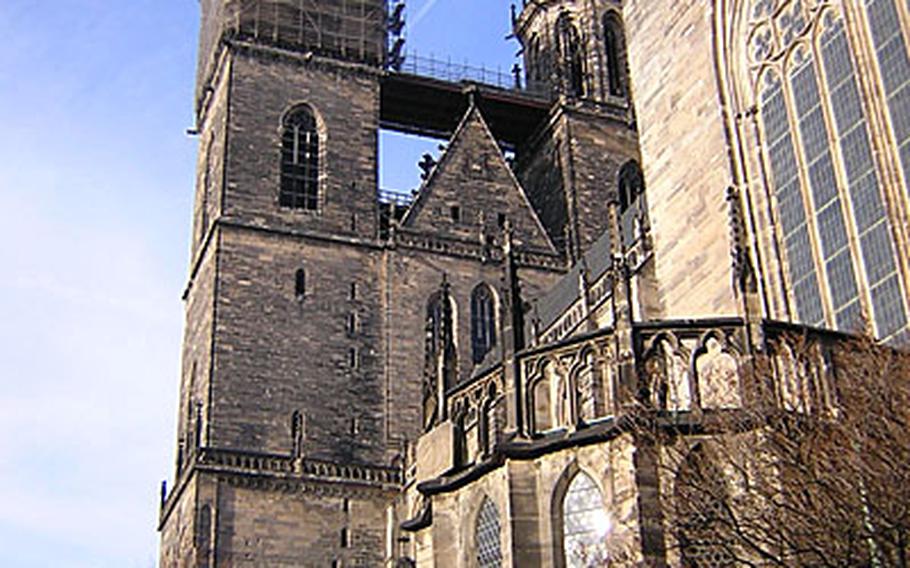 The east German city of Magdeburg is not exactly a tourist hot spot.
But for those interested in innovative architecture, it's virtually a must-see.
The city is the site of two structures constructed 800 years apart by builders looking to create something different. And best of all, they are separated by only a 90-second walk.
The first is the 13th-century Cathedral of St. Mauritus and St. Catherina, one of the first attempts at a Gothic- style cathedral in Germany. The other is the Green Citadel of Magdeburg, a brightly colored complex of apartments and businesses designed by Austrian artist Friedensreich Hundertwasser and opened in 2005.
When it came time to rebuild Magdeburg's fire-damaged cathedral, Archbishop Albrecht, who had studied in France, decided that it should be done in the Gothic style that was popular there but had not been tried in Germany.
He brought designers and builders from France, who created an interior with a high ceiling supported by soaring arches and tall, clear windows to let in lots of light. The exterior did not have the dramatic flying buttresses common to many French cathedrals at that time, but it did have a handful of gargoyles and twin towers by the main entrance on the west end — not finished until 1520.
On the January day we visited, it was difficult to see exactly what the cathedral looked like because the first major renovation of the building in many years was under way. Its towers and parts of the interior were either shrouded by scaffolding and tarps or blocked off by wooden partitions. But the inside was very bright — its design helped by a sunny day — in marked contrast to the dark interiors of many European churches.
Unfortunately, among the areas being restored was one of the church's treasures, the Paradise Doorway. It has a series of 13th-century statues of young girls — "Kluge und törichter jungfrauen," "wise and inexperienced" in German, but called the "Clever and Stupid Virgins" in one awkward translation. Who could resist a work of art with a name like that?
There are plenty of other works to see. Many are an integral part of the cathedral, and others had been brought in over the years. Among them are the central pulpit with its intricately carved Bible stories including Adam and Eve and Noah's ark, plus statues of St. Mauritus and St. Catherina; a 13th-century carving of Emperor Otto I and Empress Edith preserved in their own small chapel; and a World War I memorial by German sculptor Ernest Barlach.
Don't forget to inspect the choir stalls' carvings, a collection of humans and animals in heroic and everyday activities. In the middle of the choir is the sarcophagus of Emperor Otto the Great, which was saved from the original cathedral and placed in this one.
On the south side of the cathedral is a cloister with more grave markers and views of the outside of the church. Be sure to take a look at the door handles — the one leading from the cloister back into the church is a hand holding an apple, while the one for the current visitors' entrance is a dove.
The eye-catching handles are a good introduction for what you will see at the Green Citadel.
Hundertwasser said he designed the building as an "oasis for humanity and nature within a sea of rational houses." He worked on it up to his death in 2000, and it was the last whimsical structure he created following what he called natural principles, with irregular lines, uneven floors and plants growing out of the roof. Among his buildings is one in Darmstadt.
The Green Citadel is a large, multistoried, pink structure with various oddly shaped towers topped with colorful balls, and crooked lines running up the exterior past open balconies and misshaped windows. It is supported by pillars that look as though they have been created from large round and oblong beads of red, blue, green, orange and purple. The ground is covered with tiles in a mix of colors and shapes.
Grass walkways lead to private apartments and common areas, including what appeared to be a play area still under construction. On lower floors are commercial establishments: clothing stores, a travel agent, eyeglass shop and even a hotel, plus some offbeat enterprises such as a handmade-jewelry shop, art gallery, a meditation school and a bio bistro, where we had lunch.
There are two large courtyards open to the public inside the complex. One has a fountain in the middle, incongruously topped by a cherub from classical architecture, and a life-size figure of Hundertwasser, sitting on a pink chair and contemplating his next move. There is also a public restroom that is worth a visit. It costs a euro to enter, but once inside, men can take care of business to the sights and sounds of a large aquarium built into the wall.
The building looks a bit out of place next to the stately Cathedral Square and the wide, attractive Breiter Weg. And supposedly its construction created quite a controversy in Magdeburg.
But judging from the number of people taking time out of their schedule to gaze at the structure and browse its shops, it is proving to be the oasis that Hundertwasser looked for.
Know & Go
• Getting there: Magdeburg is about 100 miles west of Berlin on Autobahn 2. Two good alternatives for getting there from U.S. bases is to go north on A5 and A7 to A39 and then east on A2. Or take A9 north to A2 and then west to Magdeburg.
• Lodging option: We did not want to stay in the city so we stopped at Wolfenbüttel, an attractive town about 60 miles from Magdeburg. The two legs of the journey from the Frankfurt area to Magdeburg take between four and five hours.
• Hours: The cathedral is open 10 a.m. to 4 p.m. during the winter, until 5 p.m. in March and April, and until 6 in the summer. There is no admission charge, but there is a 1 euro charge to take photos inside.
The exterior of the Green Citadel can be viewed at any time, and the shops operate during normal business hours. A schedule of guided tours is on the city Web site, www.magdeburg-tourist.de. The citadel also has its own Web site for events, www.gruene- zitadelle.de.
---
---
---
---