Cyprus: An off-season visit to the island of legends
---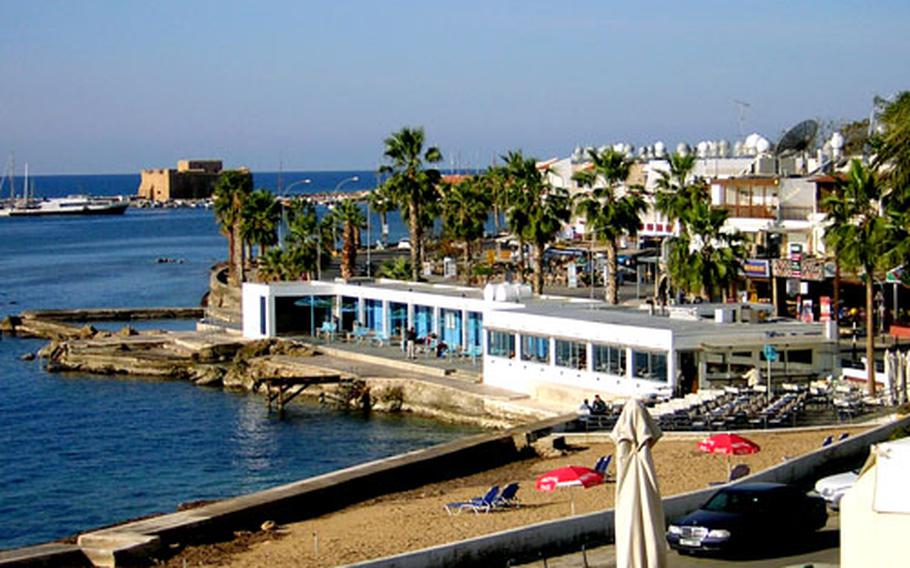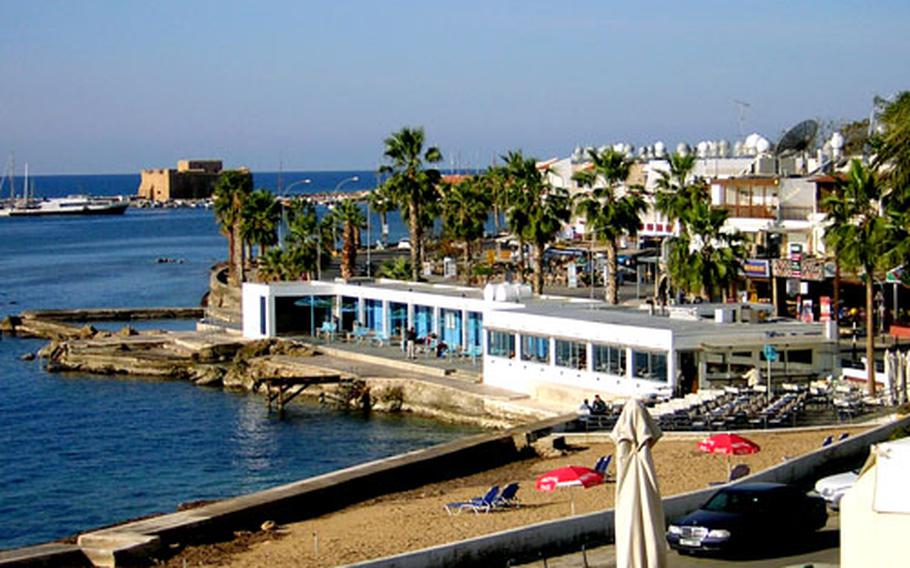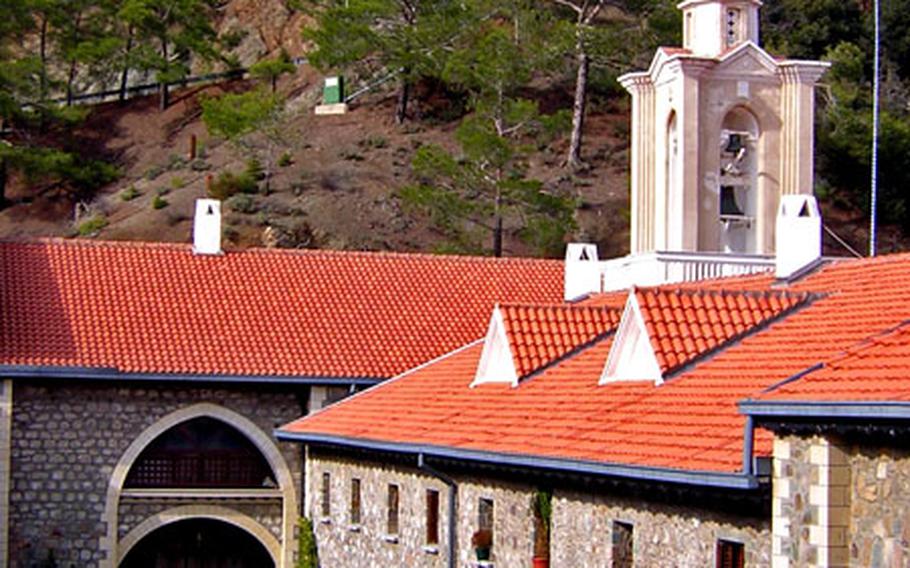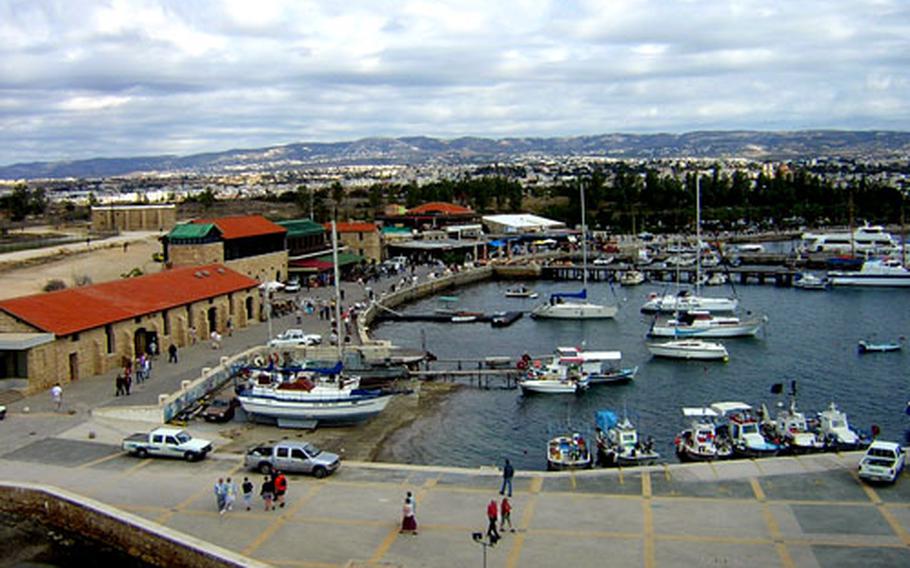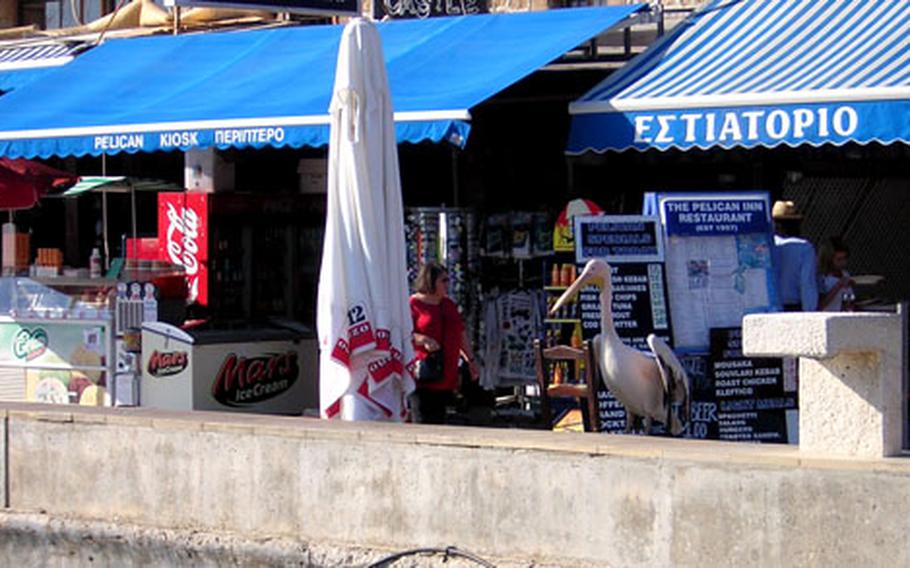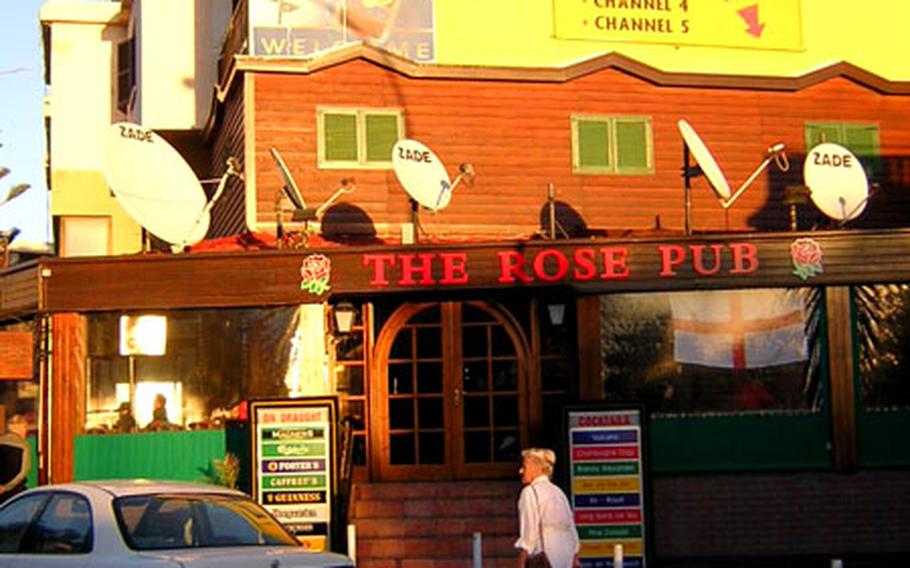 During the summer, Cyprus is a holiday hot spot known for its sun, sand and revelers looking for fun. In the off-season it is all this, and less. Less crowded, less hot and less expensive.
But that does not mean it is quiet, cold or cheap. At least not in Paphos, a popular package-tour destination on the west coast.
We flew there for a week during the Thanksgiving holiday. The crowds were manageable, the temperatures were in the upper 60s, and the fly-and-hotel deals were much less than in July and August, which our hotel manager said are the busiest months of the year.
Paphos, a town of about 40,000, is on the Greek side of the island, where most of the developed areas are. The island is divided because in 1974 Turkish forces invaded to stop national guardsmen backed by Greek military officers from pulling off a coup and making the island part of Greece. That same month, the Greek junta that had helped launch the coup was overthrown in Greece and the Cypriot president returned to power. But the Turks did not leave the northern end of the island, and they remain there today.
This is a major concern for both the people of Cyprus and the international community. The Greek Cypriots hope some day the "occupation" will end, those driven from their homes will be able to return and the country will again be united. The European Union wants Turkey to recognize the government of Cyprus, which is already a member, before Turkey is admitted to the EU.
Paphos is also divided in two: the touristy area built around a small, pleasant harbor, and the business area, a short bus ride up a hill market. The streets along the waterfront and in a pedestrian area a few blocks away are packed with restaurants, cafes and bars, souvenir shops, jewelry and leather stores and, oddly, optical offices. The island was once ruled by the British and remains popular with them as both a holiday getaway and a place to get glasses faster and for far less than in Britain.
Businesses clustered around the harbor advertise water sports, including fishing, snorkeling, daylong cruises, self-drive speedboats and yacht rentals. The town's beach is a strip of sand and rocks that runs from the city center out to the large hotels on its outskirts. Though small, it is popular — and it is a blue flag beach, meaning it meets EU standards for safety, cleanliness and environmental concerns.
Even in November, there were people in the water, calling out to one another during their morning swim. I tested the water and it is warm enough for a relaxing float — though a little cool when you got out.
Warmth is not a problem during the summer, when temperatures regularly top 100 degrees. People often leave the coast to head into the Troödos Mountains just to cool off. The drop in temperature can be quite significant — even in the off season. We took a daylong bus trip into the mountains and by the time we reached the top of the mountain, about 6,500 feet high, there was enough snow on the switchback roadway to make us glad we were not driving ourselves.
Our trip took us past the site believed to be the birthplace of Aphrodite, the Greek goddess of love. She was said to have risen from the foam of the ocean, near a spot marked by three rocks. Alexia Christodoulou, our tour guide, told us that anyone who swims around the rocks three times at midnight on a night with a full moon will be young forever.
For proof, she pointed to the bus driver, who appeared to be in his mid-30s.
"Our driver swam around the rocks, and look at him," she said. "No one would believe he is over 200 years old."
The scenery changed from dry, rocky terrain to green hills and pine trees as the bus climbed into the mountains past a refugee village that Christodoulou told us the local Greeks were preserving for the Turks who had been forced to leave — even though, she claimed, the Turks were not doing the same on the other end of the island.
The highlight of the trip was a stop at the Kykkos Monastery. Although the current building dates from only 1830 or so, its history dates to the 11th century when an icon of the Virgin Mary was brought to the site of the monastery as atonement for the sins of a Byzantine official. The icon was said to have been painted by St. Luke, and visitors still come to see it — or actually a copy of it because the original is too valuable to be left out.
The monastery's chapel is a glittering room of gold and blue, filled with paintings, statues and metal work. Monks and monastery employees make sure visitors keep moving, and take no pictures. But outside of this room, visitors are free to wander the grounds and the multistoried building, examining its rooms, mosaics, frescoes and other signs of wealth.
Despite its location between Turkey and Greece, Cyprus is not particularly cheap. And this is not true for just Americans trying to squeeze the most out of the wobbly dollar. Our hotel had mainly Germans and Britons, and they agreed prices were steeper than expected.
One British couple told us they had been coming to Cyprus for about 20 years — this was their third trip this year alone — and that prices just kept going up, even relative to the British pound and during the off-season.
But they said their approach was to buy Cyprus pounds in advance and not think about prices while on holiday.
With so much to enjoy, they said, why ruin things by worrying about the cost?
John Taylor is assistant European Desk editor at Stripes' offices in Griesheim, Germany.
If you go ...
• We went to Cyprus for seven days in November on a package from TUI, a German tourist operator. We stayed at the Hotel Porto Pafos, which we selected because it was in town and within walking distance to everything we needed. The price for two was 992 euros (about $1,325) which included flight from Frankfurt to Munich to the Paphos airport, transportation to and from the hotel and breakfast.
It also included a deduction for booking early, and travel insurance, and an extra 40 euros each for a room with a view of the sea (recommended since the alternatives are a view of a busy street or a Pizza Hut.)
It did not include use of the hotel's whirlpool or sauna or a television; all were available for an additional fee. The electrical outlets take the British-style plugs, which we did not have but adaptors were available for a refundable 2-pound deposit at the hotel desk.
The Cyprus pound was worth about $2.30 while we were there. Most banks offered about the same rate, although we found one shop that offered slightly better and charged no commission. Some stores accept euros, pound sterling and dollars, but watch their rates; they generally are not very good. For those who have gotten used to dealing with euros, going back to exchanging money was a real pain.
• Tickets for the Troödos bus tour, conducted by the Cyprus Tourist Office, can be purchased from various agents around town. We bought ours from Hercules Travel at the harbor for 9 pounds each. Children's tickets are 5 pounds. The English-language tour goes twice a week; for those who can't make it those days, there is also a German and English tour, but it costs 10 pounds. The bus picks up passengers at their hotel.
• Our guidebook recommended getting away from the seafront to find better restaurants, and for the most part, that was good advice. However, our first night I had grilled octopus at the Pelican Inn Restaurant on the harbor — it has a pelican and aggressive host out front to attract customers — and it was good.
Several restaurants were closed for the season and others were closing soon. We ate mezes at a restaurant called Mother's run by a friendly waiter — we saw no sign of anyone's mom — but when we returned a few days later, it was closed. It is in a little alcove just off Apostolou Pavlou. Just across from it is Hondros, which was advertised as the oldest restaurant in Paphos, but it must have updated its menu and prices and was not as pleasant.
Argo restaurant, at Pafios Afroditis in the pedestrian area but a little ways from the main action, had several traditional dishes — including moussaka and stifado, a type of beef stew — and interesting conversation. Its owner had been uprooted by the Turkish occupation, and while he was hesitant to discuss it in detail, he did turn the tables on us and ask about the war in Iraq (he was against it).
Many of the restaurants on the main street serve British food, advertising English breakfast and gammon steaks. We avoided them, except for once when I wanted grilled sardines. It was not worth it.
Most dinners, which we ate along with a carafe of house wine, cost between 15 and 20 pounds for two, not really expensive but not cheap if you are eating out every night for a week. Jackie Leverett, a civilian worker at Rhein-Main Air Base in Germany, who was spending two weeks with his wife at our hotel, said they took some of the bite out of food costs by occasionally eating at the nearby Pizza Hut or McDonald's. There were also a few sandwich shops in the area.
In addition to all the restaurants advertising British specials, there were several pubs and bars offering British soccer and rugby on large-screen TVs, sometimes blasting the games to the street outside. We went to Rose Pub a couple of times because it offered free popcorn and cocktail samples along with its soccer and imported beers for 2.50 a glass.
• There is an Internet cafe called Maroushia just off the main street next to a store that sells Russian stacking dolls. It is open 9 a.m. to 10 p.m. and charges 1 pound for 30 minutes. It has another branch in Ano Pafos. There were signs for a couple of other Internet cafes in the pedestrian area, but they were closed during our stay.
• We used the Lonely Planet guidebook to Cyprus, found its information and recommendations accurate and to our liking. There is a Cyprus Tourist Office near the main square in Ano Pafos at Gladstonos 3. More info is at www.cyprustourism.org.
— John Taylor
Food on Cyprus is fresh and filling
The food on Cyprus, as might be expected, is similar to Greek and Turkish cuisine, with lots of grilled seafood, lamb, a beef- and-onion stew called stifado, and locally grown fruits and vegetables.
But it also has one specialty that appears to be unique to the island, and anyone visiting should be sure to try it. A meze is a multicourse meal made up of small dishes, a meal of all appetizers that will leave you with a variety of tastes and a full stomach.
It can start with samples of tzatziki; hummus; tahini; potato salad; beets; and terrasalata, a fish roe dip, with bread and olives. Next might come some small meatballs, sausages and chunks of pork in a wine sauce. It is followed by fish dishes — cod, octopus, crab and calamari rings — and then perhaps a kebab or sizzling slices of chicken or beef. The meal is finished with fruit — apples, pears, grapes — and if you are lucky and the owner likes you, a complimentary Cyprus brandy.
The key is to go easy on the bread and dip, eat slowly and don't worry if you cannot finish everything.
Most restaurants will have meat, fish and mixed mezes. They start at about 6.50 Cyprus pounds (about $15), depending on how many courses are served.
— John Taylor
---
---
---
---