Culture by the bottle: Wine festival season arrives in Europe
by
Stars Stripes Stripes European Travel April 10 2008
April 10, 2008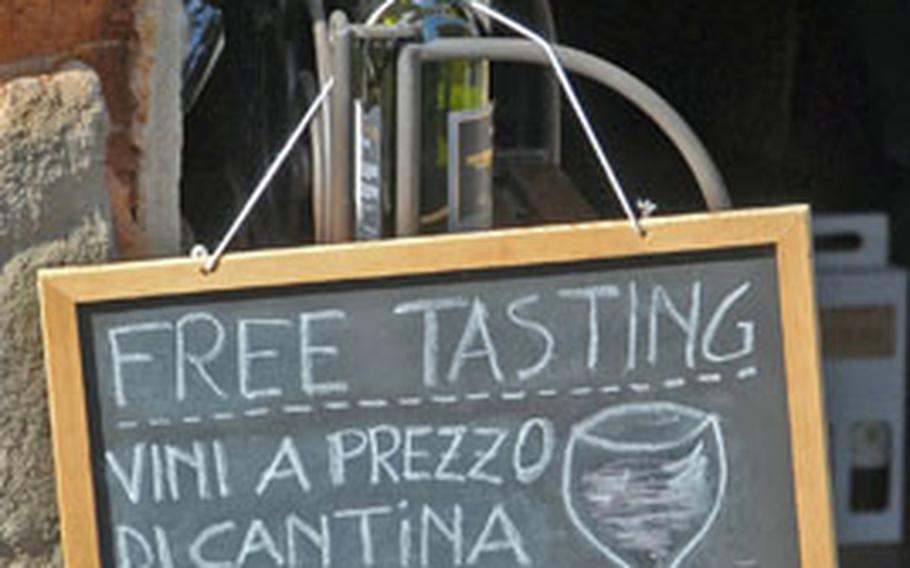 One of the great experiences of living overseas is the opportunity to sample a foreign culture.
And few aspects of European culture are more fun to sample than those involving wine.
When the Romans marched across the European continent some 2,000 years ago, they established military outposts, permanent settlements and reliable roads. They also planted vineyards, beginning an industry that became a part of the civilizations that followed.
Wine became a source of sustenance in places where the water was not safe to drink, and a valuable trading commodity that helped European economies grow. And when the vineyards' grapes were harvested and the new wine uncorked, a reason to celebrate.
That's what this annual issue is all about. You can read how the rosé wines of Provence and the red and white wines of Tuscany are a reflection of the conditions that produced them.
And you can read about the reign of a wine queen representing a German guild that is the last of its kind to continue an old tradition.
When you've read all you want about European wine and decide you want to sample some for yourself, turn to the list of wine festivals. The list includes events going on in a half-dozen countries, beginning now and continuing through the end of the year. Take a look and you should find something at a time and place to fit your schedule.
The list is compiled from several sources and is as up-to-date and accurate as possible. If, however, you spot any errors, please notify us by e-mailing travel@estripes.osd.mil so the corrected information can be included in later lists.
Then go out and get a little culture. You'll be glad you did.
More wine-related articles from Stars and Stripes:
Rosé wines have had a bad rap, but in France, they're the rage
For delicious reds and whites, look no further than Tuscany
German town hails departing wine queen, welcomes her successor
2008 European wine festival calendar