Cozy guesthouse in Bierstadt serves German, Italian favorites alongside bowling alley, beer garden
by
Dan Stoutamire
March 30, 2017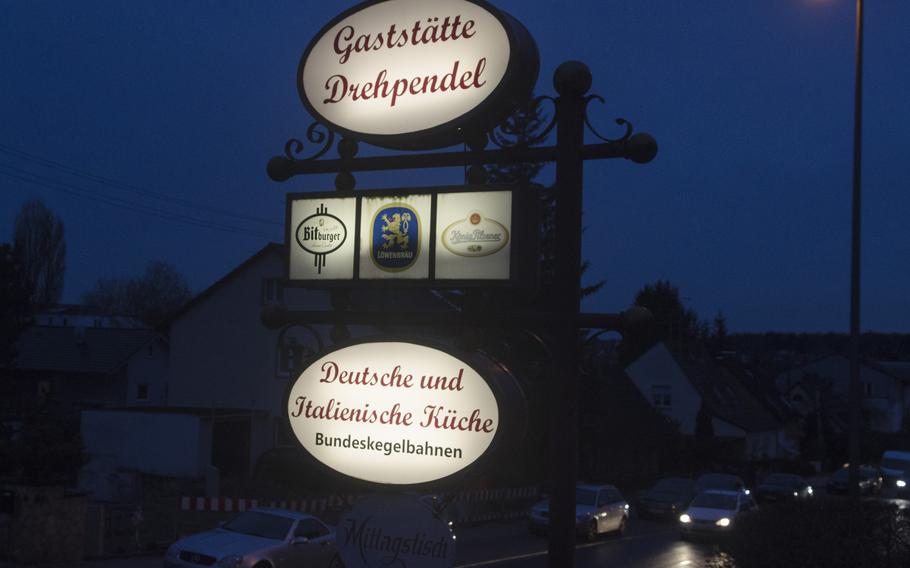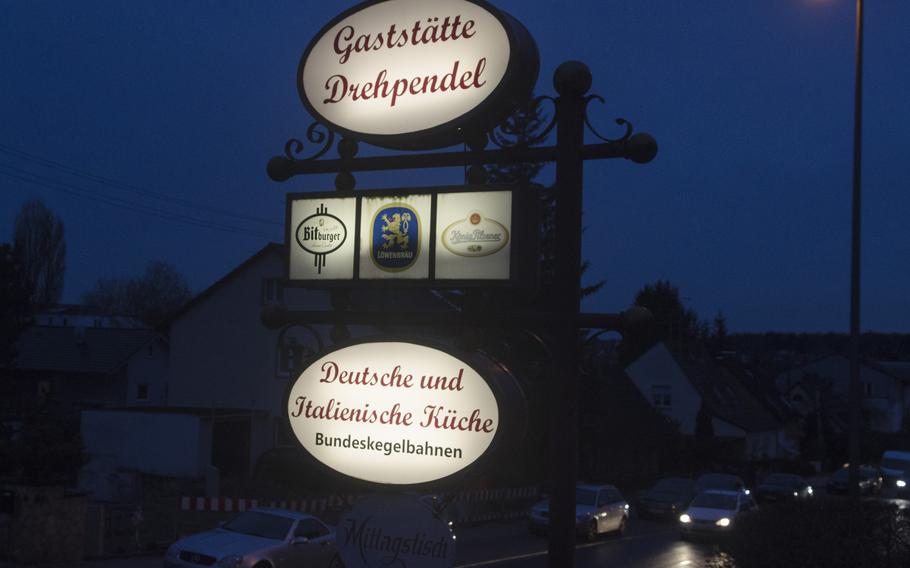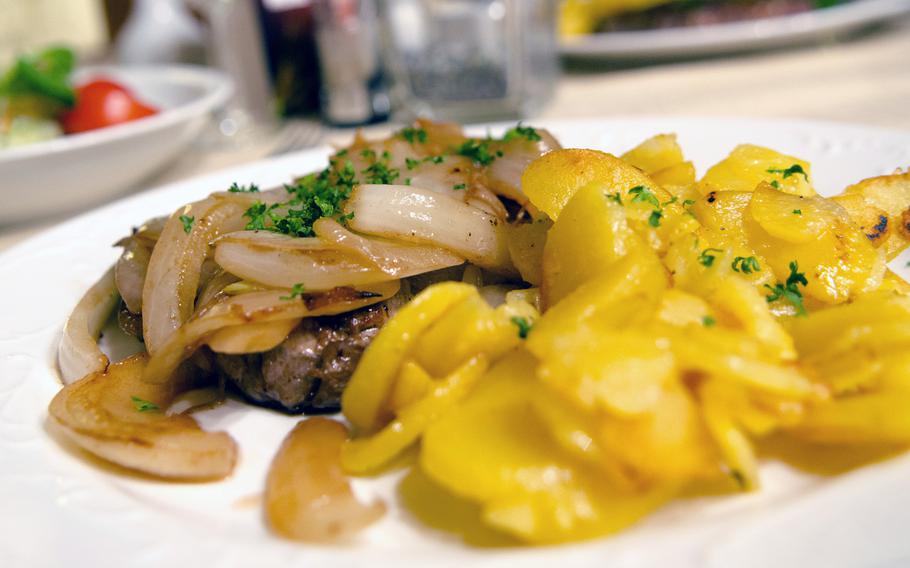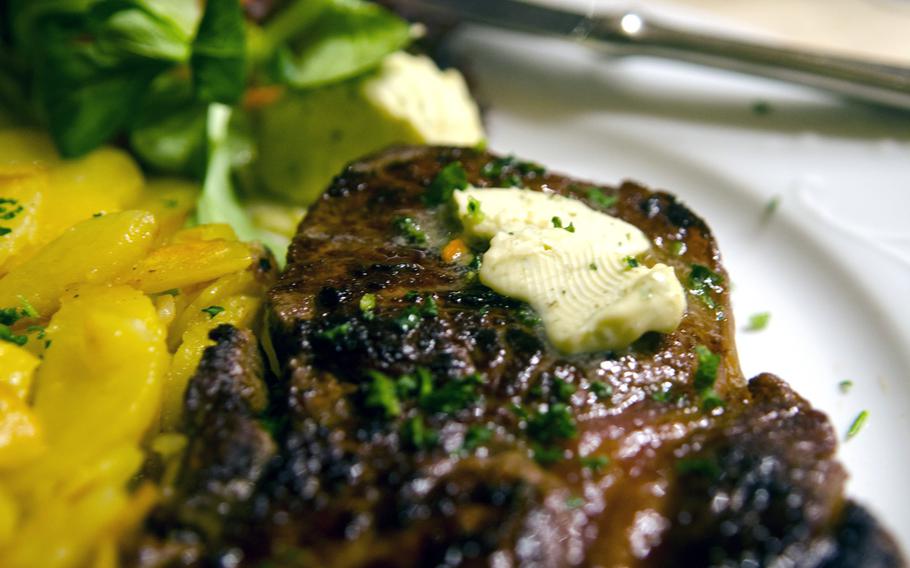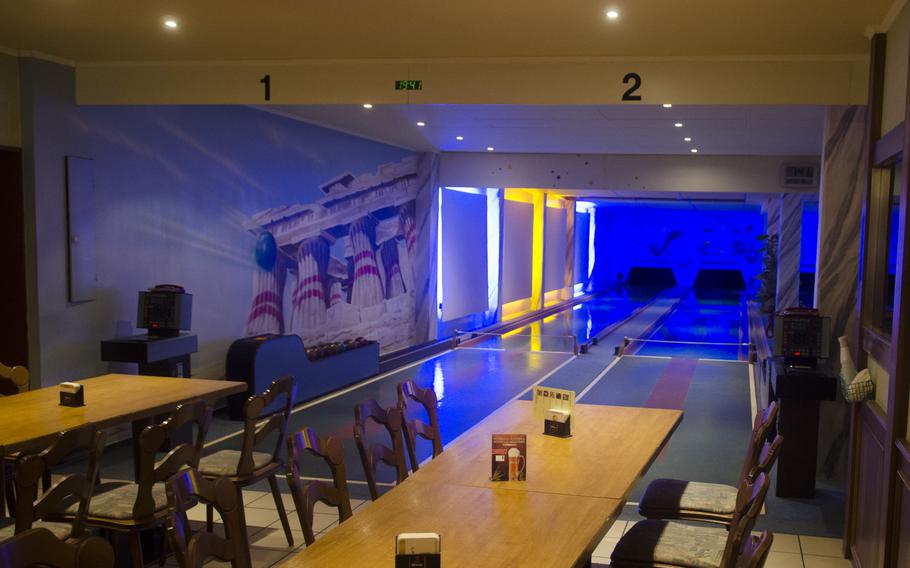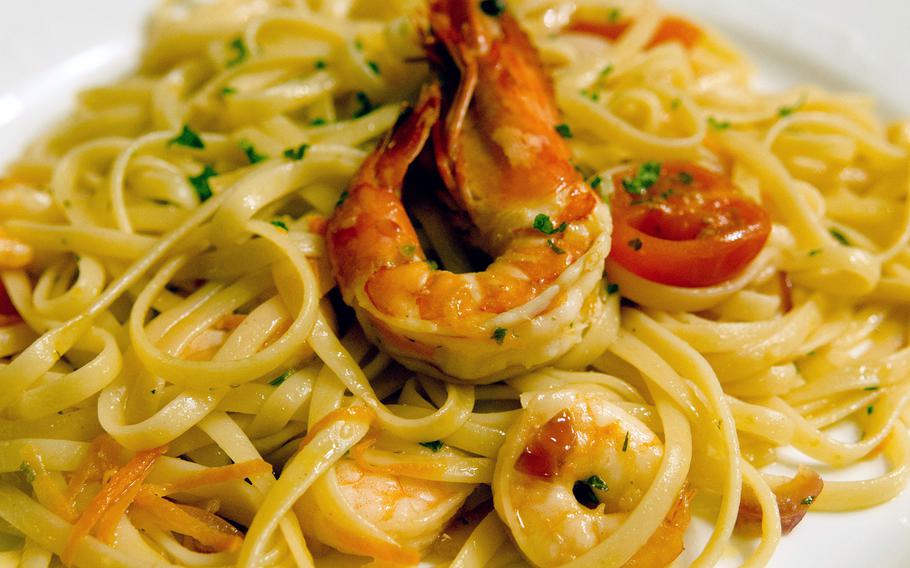 Within easy walking distance of the U.S. housing areas of Hainerberg, Crestview and Aukamm, Wiesbaden's Gastaette Drehpendel combines comforting Italian and German favorites with four bowling lanes — but manages to make it work.
In addition to the miniature bowling alley, which has tables at each lane so patrons can bowl, eat and drink, the restaurant has an outdoor beer garden open from midspring through autumn.
Located in the sleepy suburb of Bierstadt, the restaurant has been serving up schnitzel, linguine, steaks and pizza since 1989. On the restaurant's website, chef and owner Marino Fato says he has dedicated his life to gastronomy since 1973 — and it shows in his creations.
I opted for one of five varieties of steak on offer with roasted potatoes and salad as sides. Served with garlic butter, the steak was served swiftly and was cooked perfectly. The potatoes were golden and a nice mix of crispy and soft. My friend chose the steak with onions, and it, too, was spot on.
In addition to the usual German fare of steaks, schnitzel and potatoes, Fato has a generous number of Italian options on his menu — available in English if you ask one of the waiters — such as linguine, spaghetti, lasagna and, of course, pizza. The linguine ai gamberi, which comes with shrimp, a white wine sauce, garlic and cherry tomatoes, was presented beautifully and tasted great.
Though a party was using the bowling alley while I was in the dining room, it wasn't noisy despite their proximity.
To accompany the food, Drehpendel offers five kinds of German beer "straight from the barrel," according to their website, along with a wide range of wine options, as might be expected from an Italian restaurant in the Rhine region.
It might be a little off of the beaten track, but Drehpendel's combination of proximity, good food and relaxing atmosphere means it's a good bet for a date night, children's party or after-work drink.
I'll definitely be back.
Gastaette Drehpendel Address: Am Wolfsfeld 52, |iesbaden-Bierstadt, Germany 65191
Hours: 11:30 a.m. -2:30 p.m. Sundays-Fridays.
Costs: Daily specials range from 9.50 to 17.50 euros ($10.27-$18.92); noodles and pizza range from 6.50 to 9 euros; schnitzel and steaks from 13 to 20 euros.
Reservations: Not required
Attire: Casual
Menu: English menu available on request.
Information: Phone: 0611 507821; website: www.drehpendel.de; email: use contact form at drehpendel.de/deutsch-italienisches-restaurant/kontakt.php.