Cormons: Regional wine shop is a place to savor
by
Jim Sajo
April 15, 2010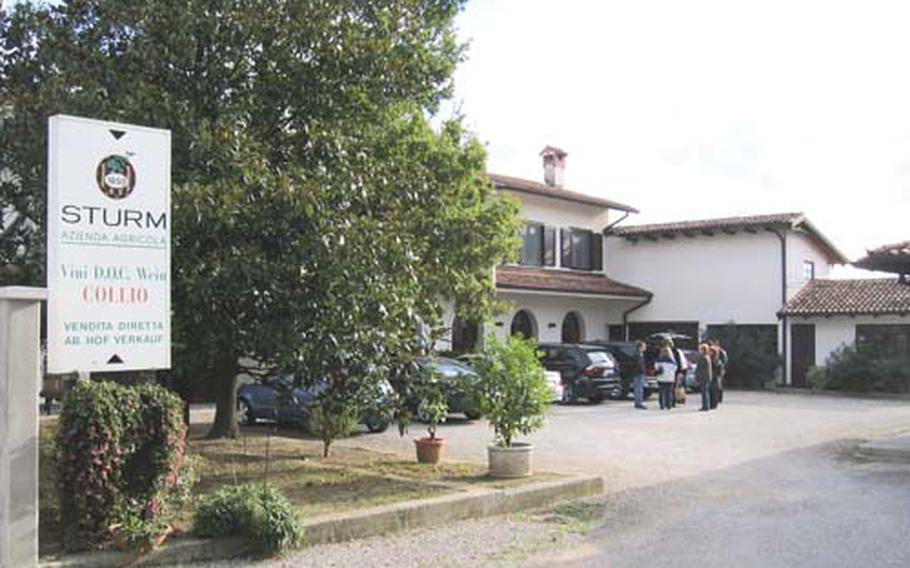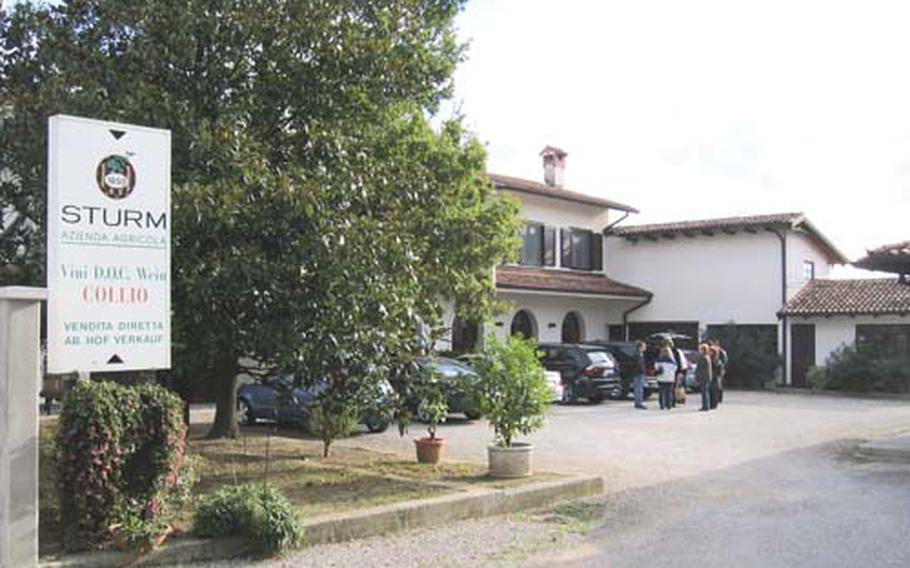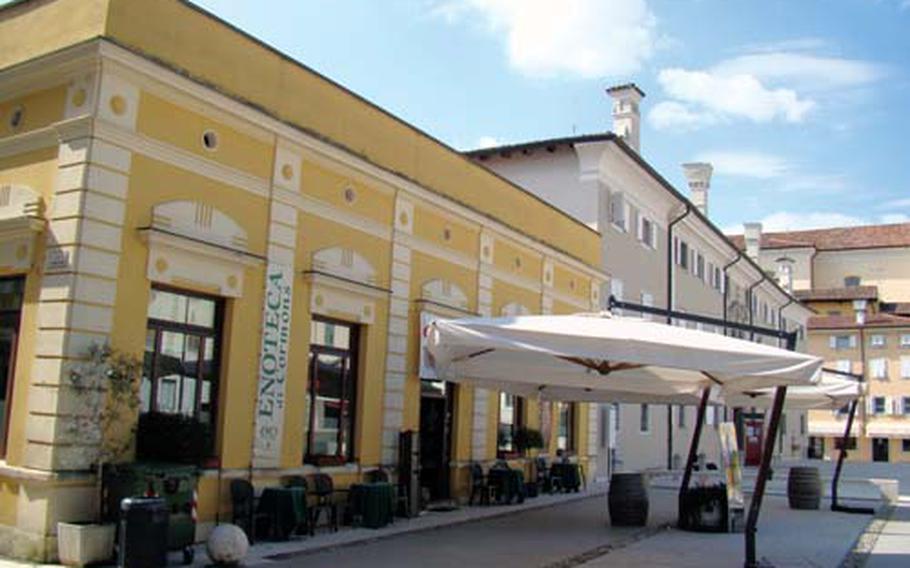 When many of us think of Italy, among the first things that comes to mind is wine.
But for visitors, that dream of enjoying a glass while relaxing on a sun-drenched afternoon is lost in a confusing maze of language, transportation and high prices.
How to solve the problem? Visit the Enoteca of Cormons.
Tucked almost anonymously in the northeast corner of Italy, the enoteca is a one-of-a-kind regional wine shop. A cooperative enterprise that brings together the products of 33 local winemakers, the Enoteca of Cormons offers direct sales, guided or independent wine tastings and special events.
"Most of the wine producers here are small, family businesses," said Elena Orzan, the managing director. But, she added, they are expert farmers who make a good product, and "the enoteca offers promotion and marketing skills to help the producers sell their wines."
Those of us at the consumer end of the wine industry also benefit from that union. In exchange for the marketing, promotion and sales, producers donate their wares to the enoteca. That means a visitor can buy a glass, bottle or case of wine at a price no other wine store can match.
And the wine here is well worth a look. This remote corner of Italy along the Slovenian border produces what industry experts agree are the best white wines from Italy. The gentle Collio hills are protected from harsh northern weather by the Alps and benefit from moist, cool air from the sea. The result is annual grape harvests of excellent quality and distinct characteristics.
Of the enoteca's vintners, five were awarded the coveted Tre Bicchieri ("Three Glasses") designation in 2008. Whether you are enjoying a pale yellow Chardonnay with gentle aromas of flowers and melon, or the deep golden hues and honey bouquet of Picolit, you'll taste quality.
Unlike what you'll find at other high-end wine promotion venues, browsers at the Enoteca of Cormons are generally not pushy importers or high-maintenance distributors. Most are wine lovers, who have to sample the many tasty options.
"Usually we have small groups who know the excellent wines from this part of Italy, but sometimes they arrive by bus, usually from Austria, Germany or Slovenia," Orzan says.
The enoteca gives those guests plenty of flexibility. Visitors are welcome to choose wines for tasting or purchase right from the cooperative's menu, or, if they have arranged in advance, they can attend a guided tasting led by Orzan for groups of up to 70. Alternatively, she'll set up a private visit to any of the wineries.
And don't overlook the enoteca's frequent special events. Among these are Uvaggio del Mondo — "Blends of the World" — during which hundreds of blended wines are available for tasting, and In Vino Veritas — "In Wine, Truth" — a series of Saturday evening presentations where each local producer presents a new vintage.
One of the most successful local winemakers is Mario Drius, a winery operated by the same family for generations. Its most notable successes are Tocai Friulano and a marvelous blend called Vignis di Siris. Both are pleasant, yet finely structured white wines.
Another is the Oscar Sturm winery, run by brothers Patrick and Denis, who took over from their father a few years ago. While their single grape white wine Tocai Friulano is exceptional, it might be the unique Bianco Andritz, a blend of pinot grigio and sauvignon grapes, that is their best wine.
A third is the Toros winery, operated by Franco Toros' family for more than a century. Today, aside from an excellent Chardonnay, the winery makes an internationally acclaimed Merlot.
While those are among the best known, the marketing and promotion efforts of Orzan and her staff have paid off for all the members. Many of the local wines are now sold throughout Europe and in the United States.
Next time you stroll through your local wine store, if you see a bottle from Edi Keber, Dario Roccaro, Doro Princic or Livio Felluga, buy it. Each of those vintners is recognized for its excellence.
Know & goFor a complete list of the winemakers associated with the Enoteca of Cormons, see www.enotecacormons.it.
Cormons is a small village in northeast Italy, about an hour's drive east of Aviano Air Base. After Autostrada 4 turns south past the junction with A23, take the Villesse exit and drive toward Slovenia. Exit at Gradisca d'Isonzo, following signs for Cormons. The enoteca is in the center of town, at Piazza XXIV Maggio 21.
Jim Sajo, a member of the Society of American Travel Writers, lives in northern Italy. Visit his Web site,www.jimsajo.com.