Copenhagen: Add sunshine for a day of delights
---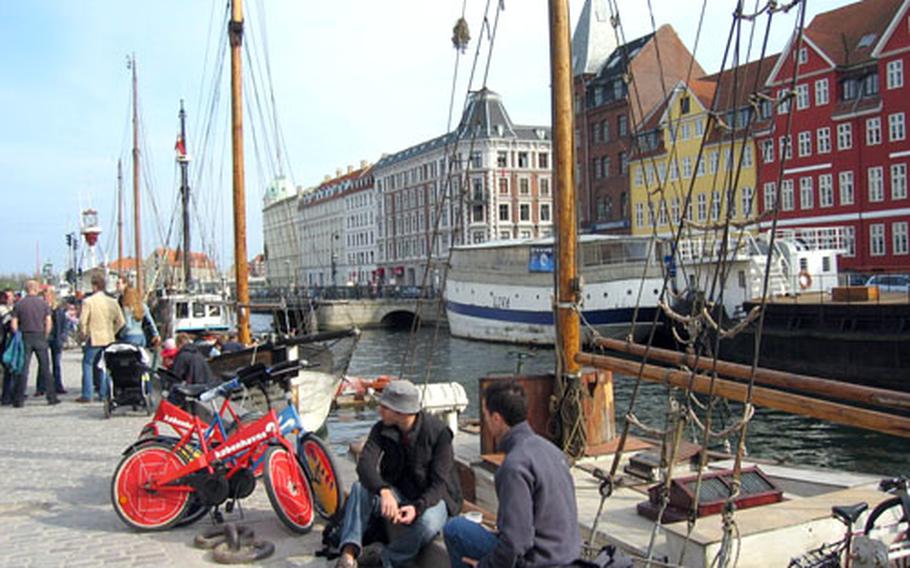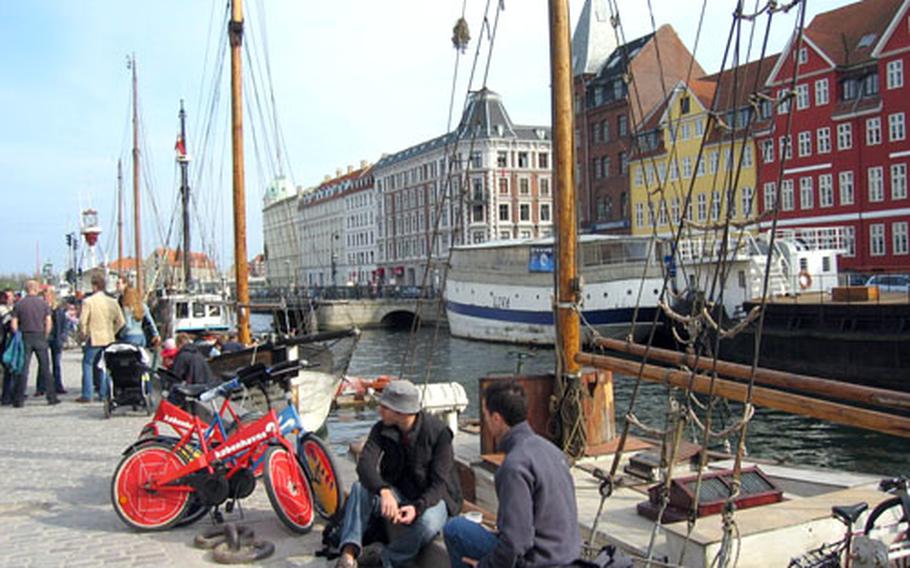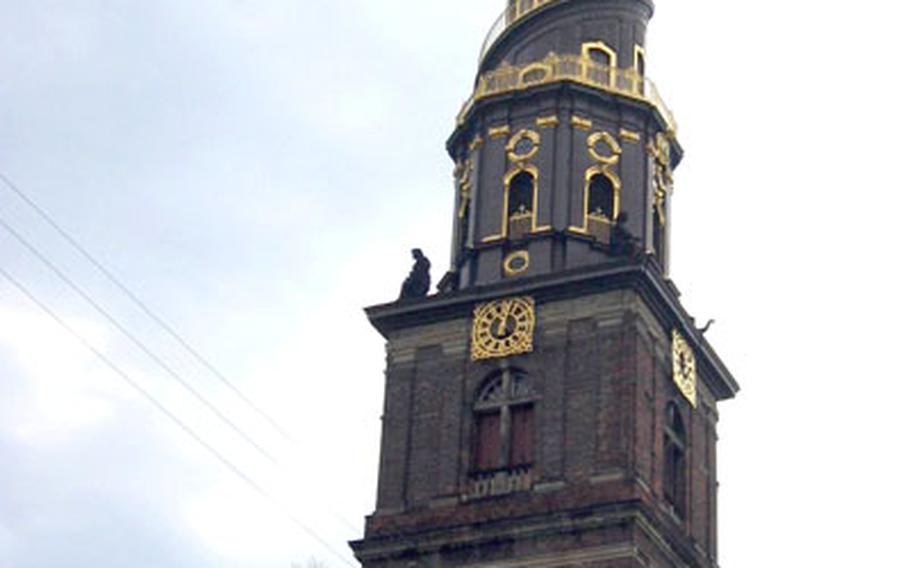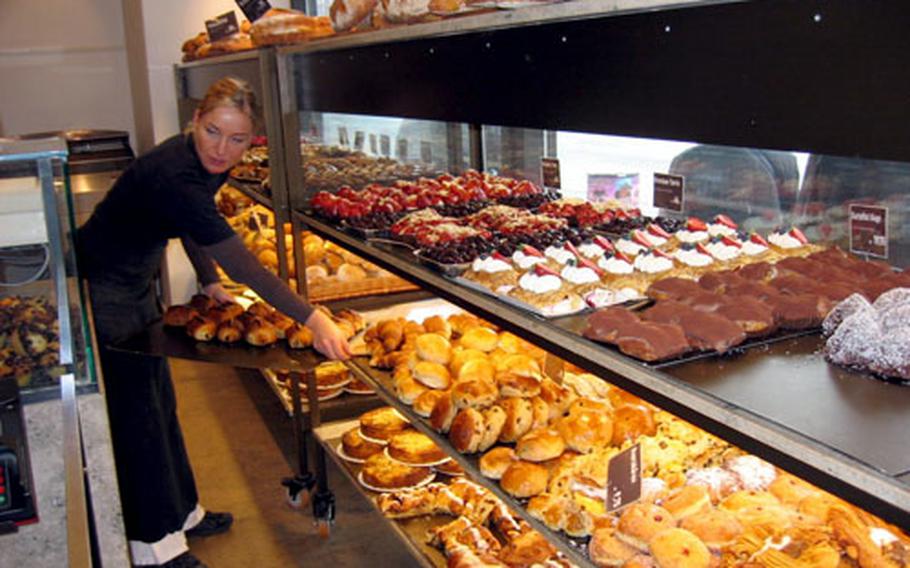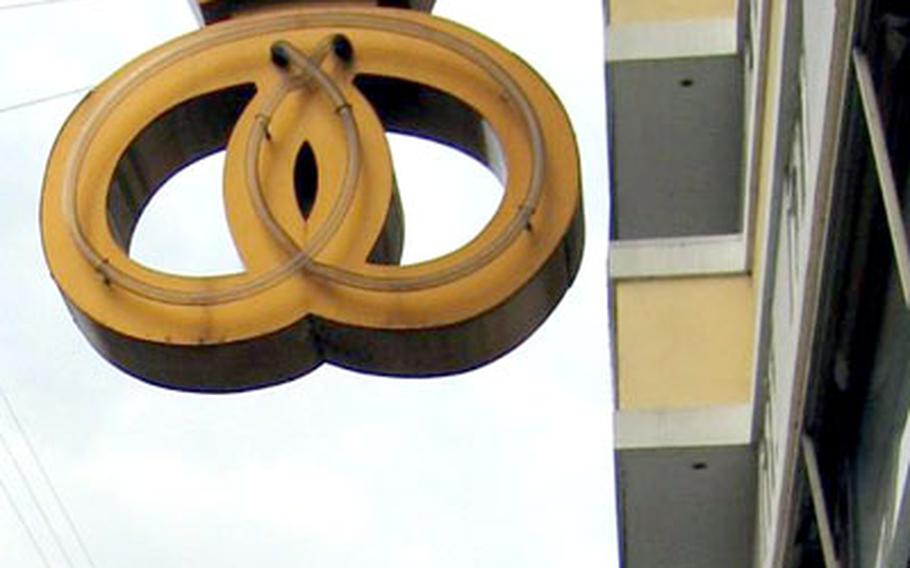 A warm and dry summer day in Copenhagen can be a rarity. Often, if not for those light-until-late evenings, you might suspect the month was March, not July. But if your visit to the Danish capital happens to fall on a hot and sunny day, you're in for a treat.
Here is my recipe for a memorable day out in the city that won't leave you shaking your head in bewilderment at what happened to all those kroner in your wallet.
First order of the day — sustenance. Follow your nose to a bakery (easily identified by a hanging pretzel-shaped sign) and let your eyes lead you to the perfect pastry. The one with the yellow custardy filling is affectionately nicknamed the "baker's bad eye," or more properly, a spandauer, and is a delicious choice. Or try the almond mazerintærte. My favorite bakery is Lagkagehuset, at Torvegade 45, just across from the metro stop Christianshavns Torv.
Need coffee? The ones from the automat at the nearby 7-Eleven aren't bad at all. Grab a bench by the nearby canal and snack away. It's not the Danish way to create picnics with bakery treats, but it is a forgivable breach of etiquette.
Now it's time to get your bearings. Since you're already in the part of town known as Christianshavn, head to Vor Frelsers Kirke, or the Church of Our Savior on Skt. Annae Gade. Climb its landmark spiral steeple for a spectacular view of the city (summer hours, 11 a.m. to 8 p.m., admission 25 Danish kroner, about $4.60).
When you return to earth, stroll a couple of streets down to Christiania, a bastion of alternate living and a "free state." It's not as it once was, with so-called soft drugs being peddled out in the open, but it remains an interesting place to stroll and people- watch.
If the sun's shining brightly and you're longing for a dip, head for the beach. Copenhagen's "beach" has no sand but it does have lots of scantily clad, great-looking people. And it's free. The Havnebad, or harbor pool, isn't really a pool but rather a blocked-off section of the city's main waterway at Islands Brugge.
Feeling cooler? Then it's time to try another part of town. For that, grab a City Bike. There are more than 100 stands for them, and you should be able to snag one from right under the Langebro, a nearby bridge. You'll need a 20-kroner coin to unlock the bike from its berth.
Hopefully you chose one of the smoother-riding models. Pedal across Langebro and turn right to take in Christiansborg Palace and its surroundings, being sure to explore the little courtyards and canals along the way.
Hankering to learn something of the history of the Danes? Drop into the Nationalmuseet on Ny Vestergade — it has a vast variety of exhibits from coins to tapestries to ancient figurines, and it's free. It's open 10 a.m. to 5 p.m. Tuesday through Sunday.
You're now in the neighborhood of Tivoli. It's a fabulous, one-of-a-kind place all right, but be warned — it's also a real budget-breaker, particularly if you wish to go on the rides.
So for now, pedal past and on toward Radhusplads, or city hall square. Park your bike next to the city hall (and get your 20 kroner back) and browse around the pedestrian-only city center. Be sure to stray off the main thoroughfare, Str∅get, to see diminutive designer and antique shops, bars and cafes with their too-cute-for-words flower boxes and bubble glass windows.
By now you're probably hungry again. Perhaps the smorrebrod, or open-faced sandwiches, in the shop windows have caught your eye. Drop in for the most Danish of all lunches.
Or, if you're on a budget, head to a supermarket to get the ingredients to re-create their goodness: cold cuts or pickled herring, dark rye bread, mayonnaise-based salads. Best prices are to be had at Netto or Fakta supermarkets. Then have yourself a merry little picnic in ∅rstedsparken.
To walk off lunch, head past N∅rreport station and through the botanical gardens. From there, cut across ∅ster Voldgade and into the Kongens Have, or King's Garden. Here you will find not only Danes chilling on the grass but also the beautiful Rosenborg Slot, or castle, complete with moat and honking geese.
Exit onto Gothersgade, turn left and make a straight shot down the street into the popular Nyhavn area, where the party begins as the working hours end and locals join the tourists in the outdoor seating of the numerous cafes. If your funds are holding up, take a seat at a table and indulge in a Tuborg or two. If times are tight, carry around a few beers in your backpack and park yourself on the wooden curb by the canal and enjoy on the spot. Will anyone get tipsy, strip naked, and take a plunge into the canal?
If you feel you've missed some of Copenhagen's sights, now's a great time to take the canal tour. The last boat leaves at 7:30 p.m. (after Aug. 19, they'll stop running at 5 p.m.) Along the way, you'll see the new opera house, Amalienborg, and the Little Mermaid statue (assuming nobody has recently made off with her head), and many of the canals you biked beside earlier in the day. The view from water level will give a new perspective to it all.
As evening descends, a little nap might be in order to prepare for your big night out. Freshen up and head out to the neighborhood of your choice. To meet other tourists, go to a bar along Str∅get or just across from the train station, a spot popular with Swedes in for a cheap(er) night out. Vesterbr∅ is positively seedy next to the train station, but as you pass farther down Istedgade, things pick up. To meet people from around the world now making Denmark their home, a good bet is the N∅rrebro neighborhood.
Feeling in need of guidance when it comes to choosing a bar or restaurant? Pick up a copy of the monthly "Copenhagen This Week" guide. It has everything you'll need to know to cap off the perfect day.
Have another day ahead of you? Consider renting a bike (you can't take a City Bike beyond a zone restricted to the center) and exploring Denmark's northern coastal route.
Pass through the upscale suburbs of ∅sterbro, Hellerup and beyond, stopping for a dip at the beach at Charlottenlund.
You could make your destination Bakken, an old fashioned amusement park in a forested setting that charges no entry fee. Danes will tell you that while Tivoli is for tourists, Bakken is for the regular folk. If you're into nature, head to Dyrehaven, a nature preserve holding hundreds of deer and trees that bring to mind the African savannah.
Keep riding north, past what once were fishing villages and are now homes to the well- heeled who like to live near their sailboats and yachts.
If you're really ambitious, ride as far as the Louisiana Museum, a home for modern art in a stunningly beautiful seaside setting.
Not so ambitious after all? Find an S-train and ride home with the bike in the carriage with you, entering the train through doors bearing the outline of a bicycle and remembering to buy a ticket for both you and the bike from the automated machine by pushing cykelbillet.
Stars and Stripes staffer Karen Bradbury is a former resident of Copenhagen. Visit her European travel blog here.
---
---
---
---