Colmar: Christmas is perfect time to visit
by
John Taylor
December 13, 2005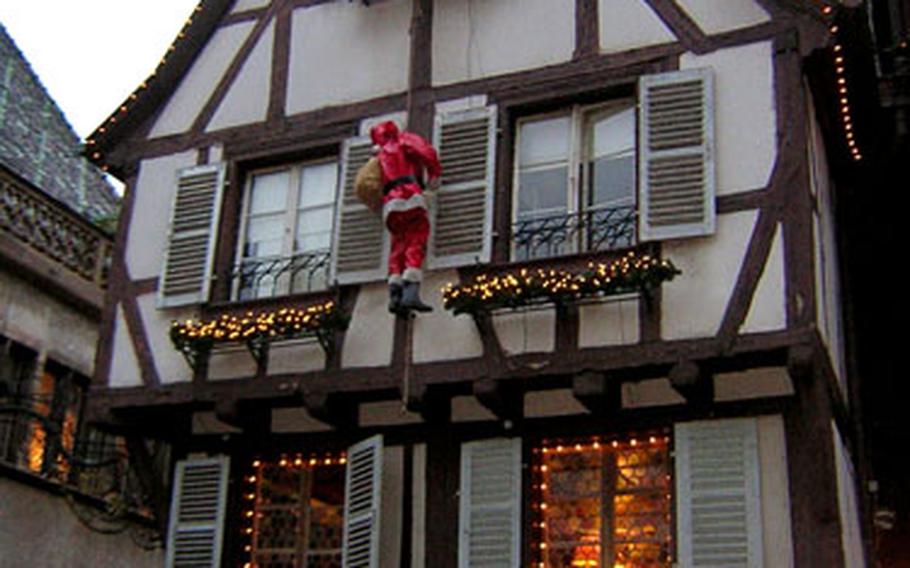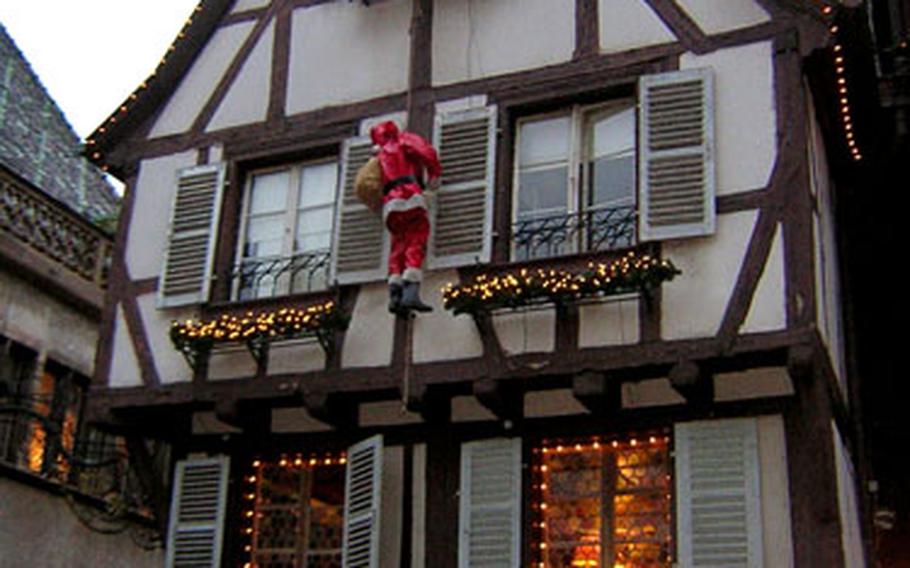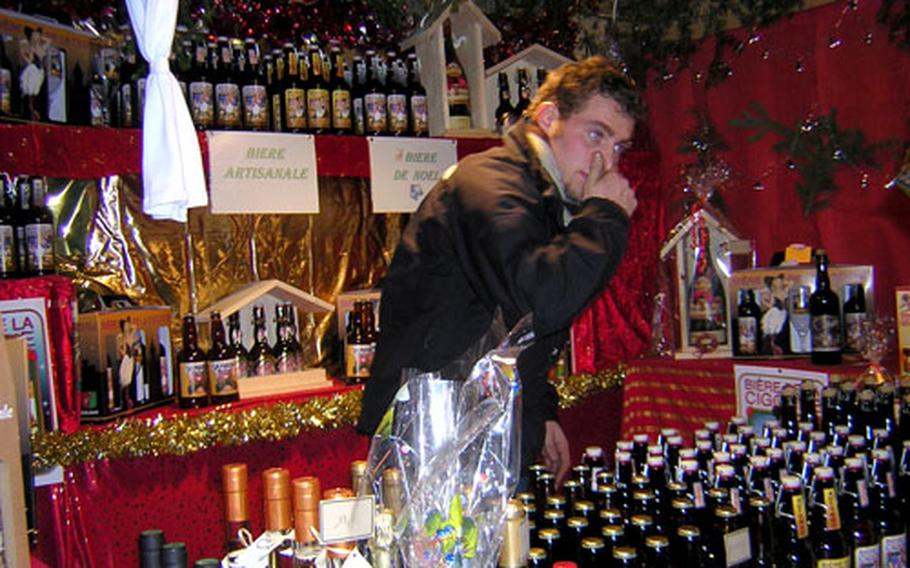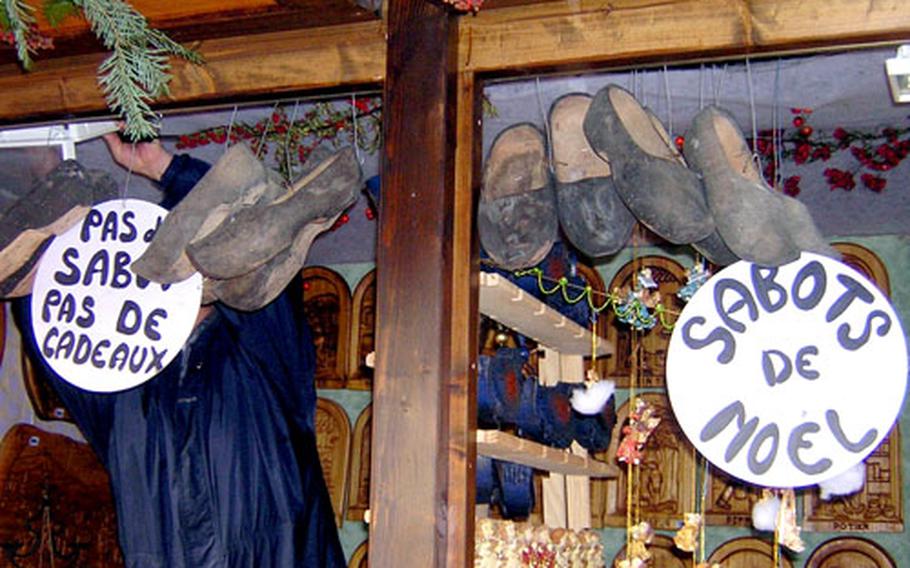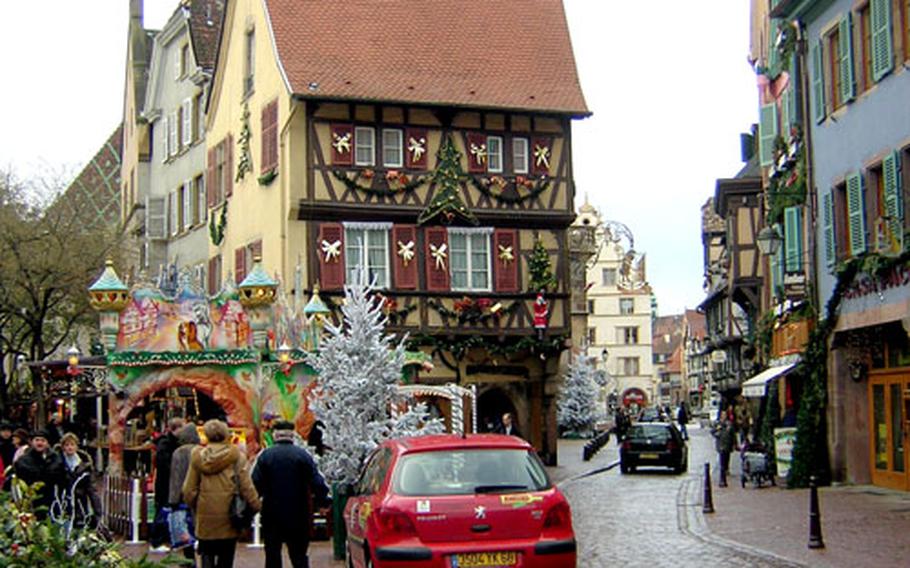 There are lots of reasons to go to Colmar.
There's the well-preserved old town, a boat ride through Petite Venise, a visit to the studio of the sculptor who designed the Statue of Liberty, and the chance to eat Alsatian specialties and drink its wine.
But now through the end of the month, the best reason to go to Colmar is its Christmas market.
The market, Marché de Noel in French, is held in six places around town. And those sections of the old town that are not market sites are still decked out for the holiday.
Colmar, like all of the Alsace, is a mix of French and German, and that is reflected in its market. While it is much like German markets with stalls selling jewelry, scented candles, wooden toys, Christmas ornaments and food for shoppers, there are differences.
For one, food seems to play a larger part. Stalls sell smoked meats (with the option of a pig's head to go), locally made cheeses, fruit preserves and jams, honey to eat or mixed with oils as a health salve, traditional Kugelhof cakes and fresh macaroons (samples readily passed out), wine by the bottle and Christmas beer made just for the occasion.
Food is also available for on-the-spot consumption. Choices include crepes with a variety of fillers, sugared waffles, French bread pizzas, grilled sausages and vin chaud, the French version of Glühwein, in both red and white. Unfortunately, it is served in plastic cups, not the souvenir mugs found at German markets.
Each market site has a slightly different theme. The largest is at the Place de Domincains next to the Dominican Church, which is also open for visits. It has a lot of the traditional booths with toys, decorations and household items. The stalls at the Place Jeanne d'Arc sell predominantly locally produced foods and crafts.
In the center of the old town next to the custom house are more wooden crafts, including Santons from Provence — carved wooden religious and secular characters used in Nativity and Christmas scenes — and sabots — wooden clogs — and a collection of items with prints by Hansi, the artist and Alsatian nationalist who drove the Germans crazy during and after World War I. Inside the custom house are more crafts and delicate items, including pottery, cut glass, dishes, jewelry and prints and books from antique shops.
In Petite Venise, "Little Venice," there are toys for children, a living Nativity scene, a gigantic box for mailing letters to Père Noel, and visits by the jolly not-so-fat man. Finally, on the edge of the old town, at Place Rapp, there is a market selling trees and greenery for the house and a nearly 9,000- square-foot ice skating rink.
During the five weeks of the market, the whole town gets into the holiday spirit with free concerts in the cathedral, special exhibits in the museums and colored lights and recorded music everywhere.
On the QTDIRECTIONS: There are two good options from Autobahn 5 in Germany, depending on whether you want to drive the autobahn or through small French towns. Exit at Strasbourg Süd, follow the two-lane road west across the Rhine River and into France until it intersects with N83, then take that south into Colmar. Or stay on Autobahn 5 until the Freiburg Süd exit, take B31 past Breisach and across the Rhine, where the road's name changes to N415, to Colmar. Parking is possible at lots in town for a slight fee.
TIMES: The market is open daily through Dec. 31, except for Christmas, 10 a.m. to 7 p.m. Sunday through Thursday, and until 8 on Friday and Saturday. The skating rink is open noon to 8 p.m. daily except Thursdays, when it's open until 10.
FOOD: There are plenty of food choices at booths scattered across the six market sites, as well as at restaurants, cafes and snack bars throughout town.
INFORMATION: The Colmar Travel Office has a brochure that can be downloaded from www.noel-colmar.com, in French or German. The tourist office is at 4 rue Unterlinden; its telephone number is (+33) (0) 3-89-20-68-92, and its fax number is (+33) (0) 3-89-41 -34-13.
— John Taylor