Côtes du Rhône: Excellent grapes rival wines of France's better known Burgundy, Bordeaux
by
Leah Larkin
April 8, 2010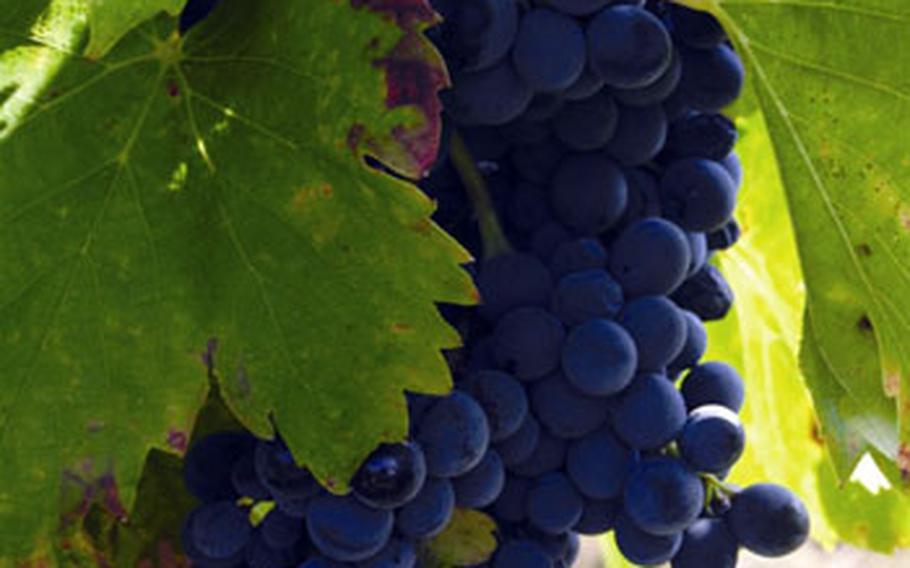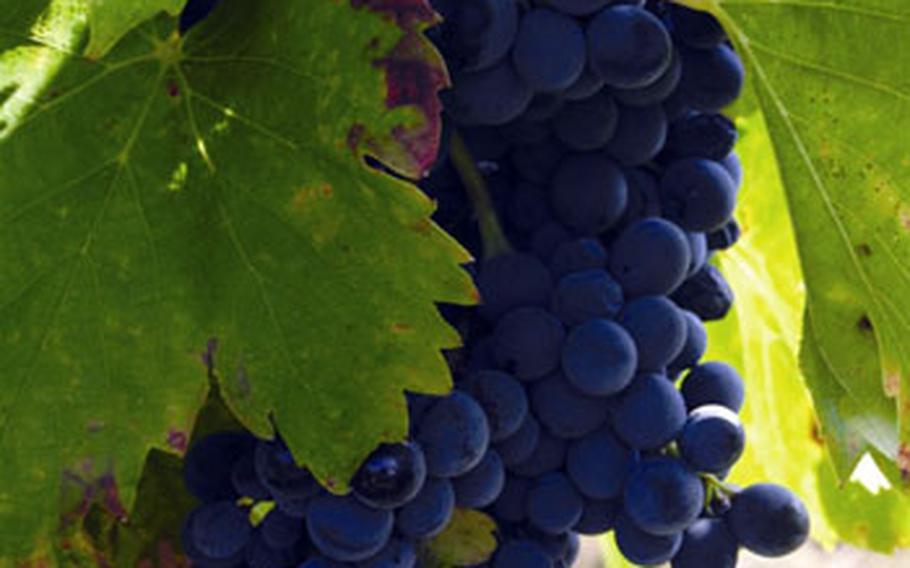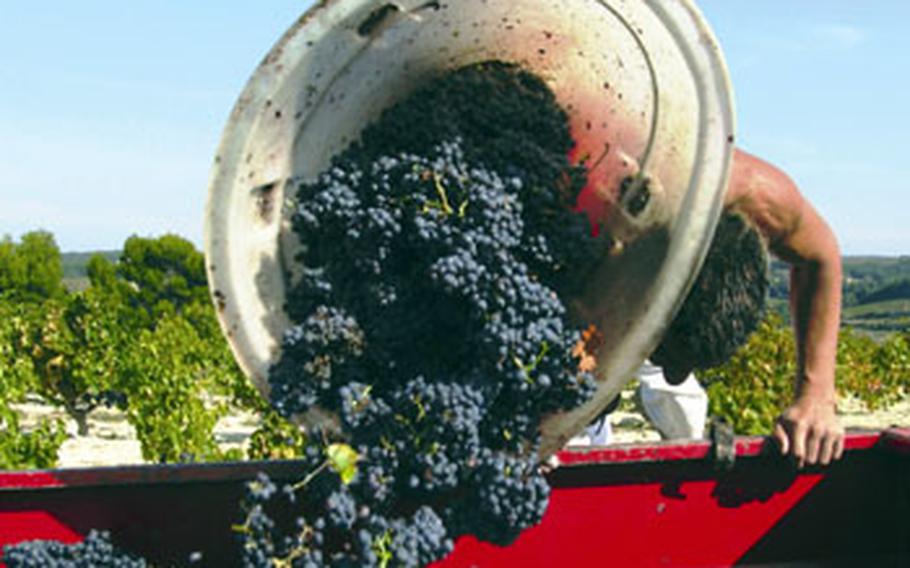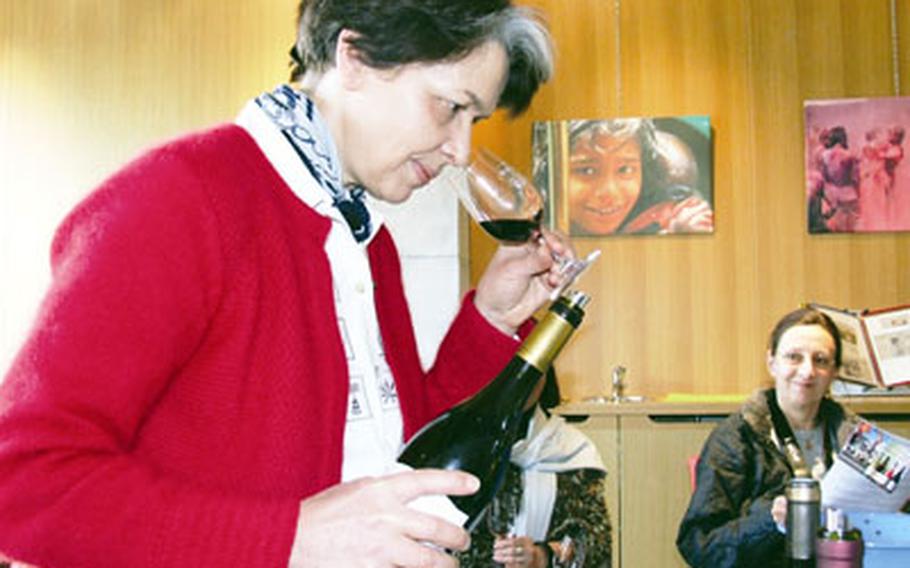 Burgundy and Bordeaux are the best-known and most-prestigious wine-producing areas in France. But they aren't the only ones making top wines.
"Today, Côtes du Rhône wines are as good as Burgundies and Bordeaux," says Caroline Rinaldi of Cave de Rasteau, a Côtes du Rhône cooperative where 80 vintners take their grapes for wine production.
And the wines are becoming better known internationally, she said, with exports increasing. In 2008, 141 countries were selling Côtes du Rhône wines.
Côtes du Rhône is the second largest wine region in France with 190,000 acres of vineyards (Languedoc Roussillon is the largest). The area is on both sides of the Rhône river between Lyon and Marseille. It is noted for great soil and climate and diversity of grape varieties. Historically, it's a much older winegrowing region than Bordeaux and Burgundy, with wine production there dating back to pre-Roman times.
The term "Côtes du Rhône" is a winegrowing Appellation d'origine Contrôlée, or AOC, which means a protected designation of origin. AOC is a French certification granted to certain geographical areas for wines, cheeses and some agricultural products under the auspices of a government bureau. Burgundy and Bordeaux, for example, are also AOCs.
Within the "Côtes du Rhône," or CDR, appellation are wines labeled just "Côtes du Rhône." Moving up the scale in quality are wines noted as "Cotes du Rhone-Villages," coming from an area known for particularly good wines, and then "Côtes du Rhône Villages" with the name of one of 18 specific villages, such as Séguret, on the label. At the top is "cru," the most demanding level of distinction. Currently there are 15 CDR crus. "Côtes du Rhône" is not on the label of these classy wines, only the village name. Châteauneuf-du-Pape is perhaps the best known CDR cru.
"It's important to note that there are two parts to Côtes de Rhône," says Sylvain Curtil, a wine expert at the Cave du Septier, a wine shop in the French town of Apt. "The north and south produce completely different wines."
The northern area, between Vienne and Valence, is much smaller than the vineyard terrain of the south. Wine produced there is "more elegant and finer than the wine in the south because of different temperatures and soil," he said.
The vines in the north are planted on steep slopes where the working conditions are difficult, which also results in a pricier wine. Only four grape varieties are planted: Syrah, for red wine; and Marsanne, Roussanne and Viognier for white wine. Two famous wines in northern Côtes du Rhône are Hermitage and Côte-Rôtie, both crus.
Moving south, numerous grape varieties yield a variety of wines — red, white and rosé — but the area is best known for red and rosé.
Curtil called southern CDR wines "richer, more powerful with the taste of the sun." In the south, many grape varieties are blended to produce the wines, although the reds and rosés must have a minimum of 40 percent of the Grenache grape. Other common red wine grapes are Syrah, Mourvèdre and Cinsault.
Châteauneuf-du-Pape, the most prestigious and most expensive of the southern CDR wines, costs between 25 and 30 euros a bottle. One reason the wine is costly is that it is not produced in great quantities, Curtil said. The terrain is limited, and, due to a very sunny climate, the grapes do not produce as much juice as grapes in other areas.
Other well-known crus of southern CDR include: red Gigondas (and, to a lesser degree, the Vacqueyras cru which Curtil called a "little brother of Gigondas, without the prestige, but the same quality"); Beaumes de Venise, a sweet white wine, popular as a dessert wine; and Tavel, a rosé.
Rasteau vintners hope to have their red wines elevated to cru status soon. The decision, which has the village vintners excited, is expected this year.
"It will make our wines equal to those of Châteauneuf-du-Pape and Gigondas," said Rinaldi at the Cave de Rasteau. "We hope Rasteau will become as famous as Châteauneuf-du-Pape and Gigondas."
I recently visited the Cave de Rasteau where I watched a demonstration of vine pruning and tasted several wines. Red, white and rosé wines, including a sweet red wine, are produced, but dry red wines dominate.
"Rasteau wines are strong, full-bodied, very aromatic and profound in color," Rinaldi said. Vines growing at higher elevations benefit from a pebbly soil that is warmed by the sun during the day and holds humidity at night. The vineyards are swept by the Mistral winds, which "clean" them, she said, meaning the vines are apt to stay free of disease.
Rinaldi began the tasting with a CDR 2009 white wine, "very pale, very young" and very refreshing. She said the wine — 4.90 euros a bottle — is ready to drink now, perfect as an aperitif or with fish, seafood and chicken.
Next was a fruity rosé from 2008, a "difficult" year that had less sun than normal, she said. It was followed by a 2007 CDR-Villages, a strong red — 14 percent alcohol — that is made from a blend of several grapes and sells for 5.60 euros a bottle.
We moved up to a CDR Village Rasteau Prestige 2006, 8.90 euros per bottle, which Rinaldi called "very profound, dense and spicy. … This wine has a lot of taste. You can almost eat it." It would be perfect with beef or lamb, she said.
The best wine came last. It was a CDR Village Rasteau Les Hauts du Village 2005, 13 euros per bottle. The wine, a blend of Grenache, Syrah and Mourvèdre grapes from very old vines, was aged in oak barrels for a year. It has a "superior complexity," Rinaldi said.
And the 2009 vintage wines could be even better. Rinaldi was all smiles when asked about the grapes. "Exceptional," she proclaimed. "There was plenty of sun, but it was not too hot. … The right amount of rain. A good climate for good grapes."
Photojournalist Leah Larkin lives in France and can be contacted through her Web site, www.leahlarkin.com, or blog address, www.provencetales.typepad.com.
Know and goFor more information about Côtes du Rhône wines, see at www.vins-rhone.com
For more on Rasteau wines, see www.cavederasteau.com. Cave de Rasteau offers wine tastings and vineyard tours.