Climb, fill plate, enjoy at Mount Takao
by
Grant Okubo
September 27, 2009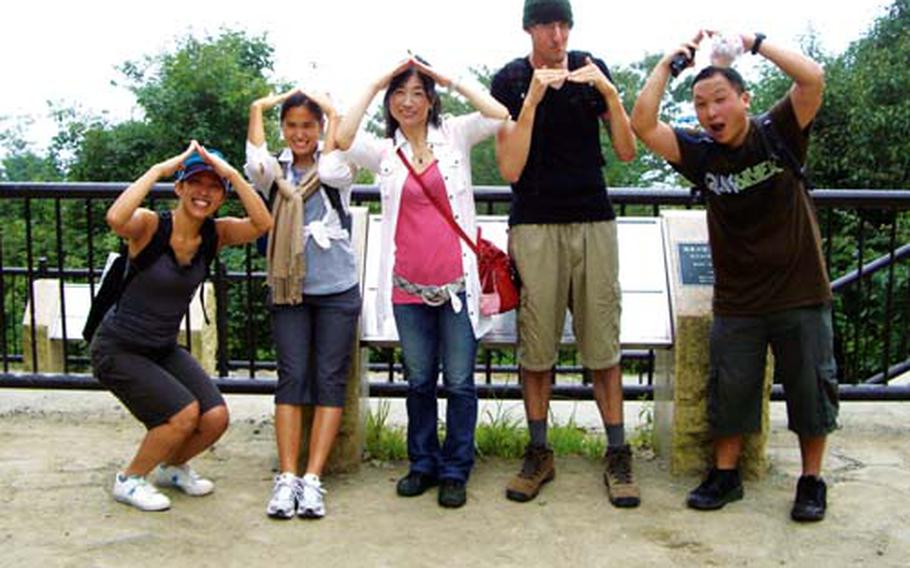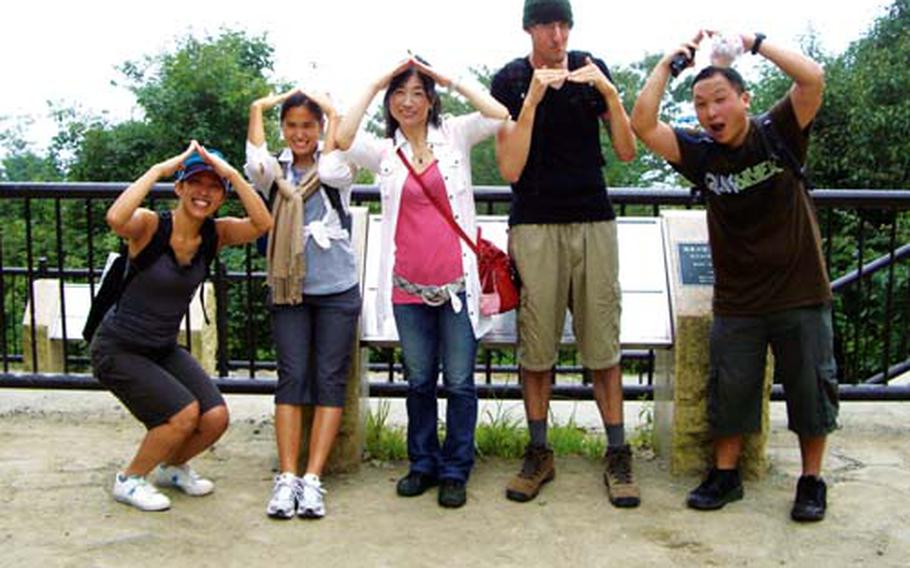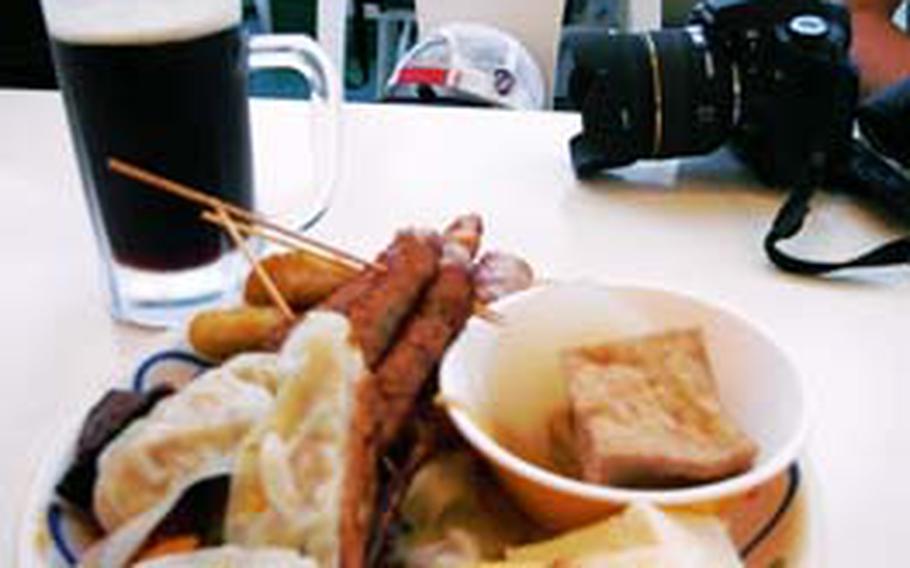 Typically, people don't venture off on a hike for the purpose of having a beer and devouring a hearty meal. But that was the case recently for me and a group of friends at Mount Takao, celebrating our conquest with an all-you-can-eat-and-drink buffet near the top.
The Beer Mount, a seasonal beer garden on Mount Takao, is open daily from July to Sept. 30. You have only three days, so you'd better hurry.
We had heard that the view from the Beer Mount is breathtaking. Unfortunately, Mother Nature had other ideas on this particular day — the sky was filled with cumulus clouds and fog. So much for the view. But we were thankful the rain held off long enough for us to enjoy the free-flowing beer, ample tasty treats and raucous conversations.
Let me say though that my friends and I by no means encourage drinking and hiking. In fact, it's a pretty bad idea. So although the thought of going down the mountain in a half-drunken and stuffed stupor sounded humorous at the time, we decided to take advantage of the cable cars after our little fiesta.
For those not wanting to hike up Mount Takao, the cable cars run daily up and down the mountain. And for those who are a little more adventurous, chairlifts also run up the mountain. For those of you with small children, I highly recommend taking the enclosed — and much safer — cable cars.
As much as I enjoyed Beer Mount, it wouldn't have been the same without the 1,964-foot trek up Takao. And getting there is easy. Take the Keio line to Takaosanguchi, where a trail up the mountain awaits just outside the station.
Mount Takao is a fairly easy hike and great for both young and young at heart. And there's more on the mountain than just a beer garden, although for some that's a good enough reason to climb. A site to see on your hike is the Buddhist Yakuoin Temple, built in 744. And you'll find plenty of statues and shrines on the trail as well. I recommend bringing a camera
And for animal lovers, there's a monkey park which features cute and friendly macaques.
Everyone talks about Mount Fuji, but Mount Takao has its own enticements.
Anyone for a beer?
---
---
---
---