Cinque Terra and Capri: Western Italy's craggy coastline lures travelers off beaten path
by
Mary Kieran
July 14, 2005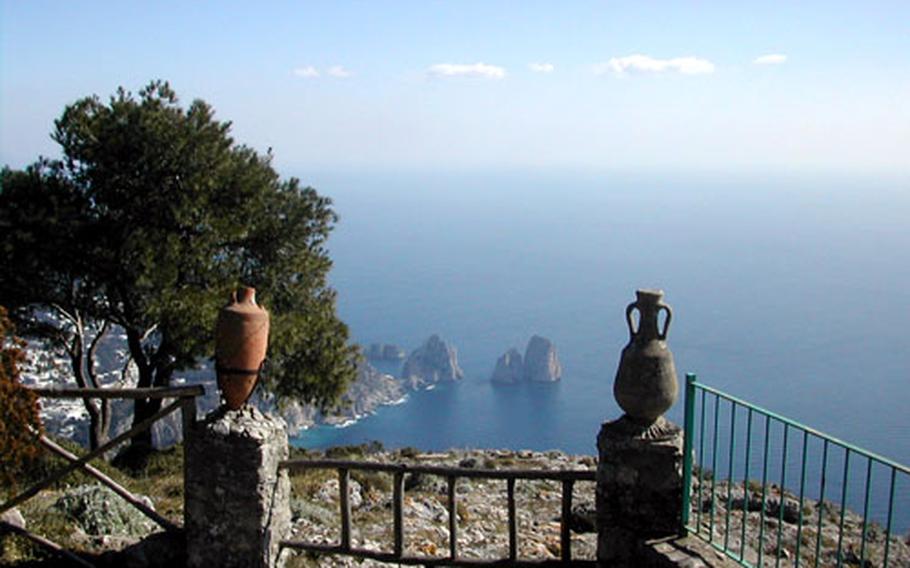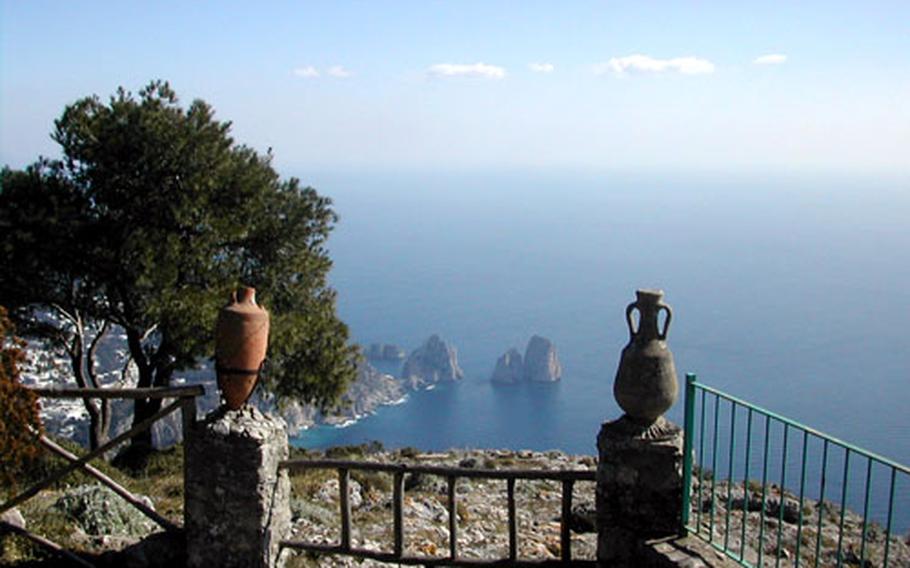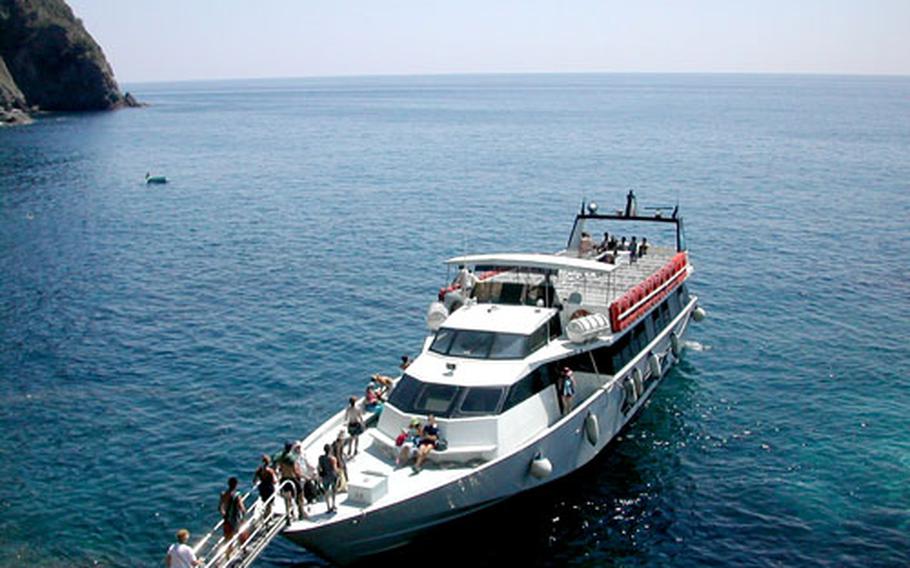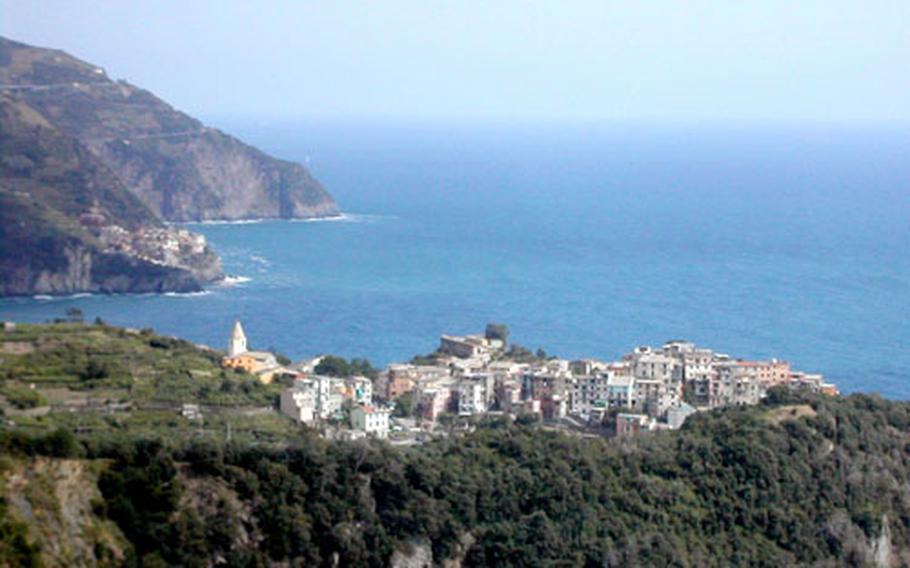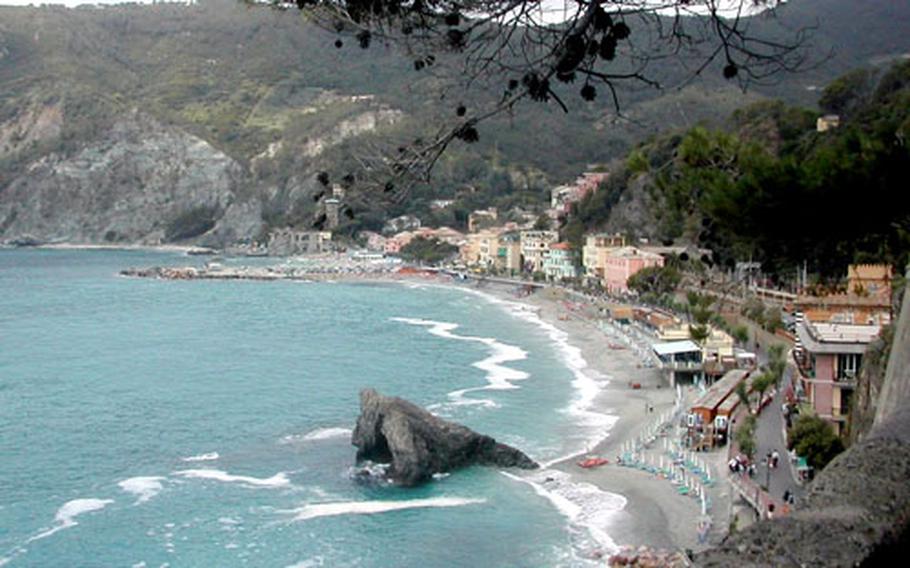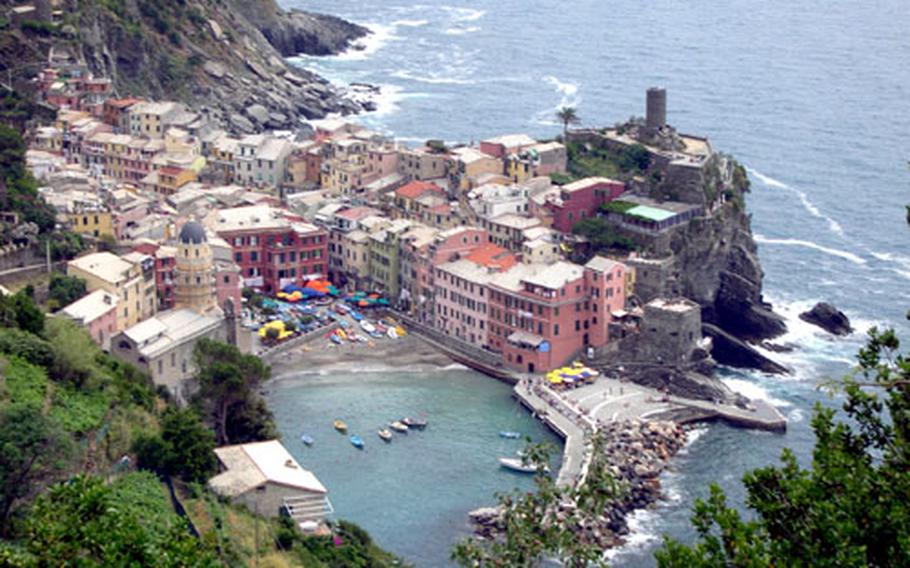 With 4,631 miles of coastline, it's no wonder that Italy boasts scenic stretches that attract visitors from around the world.
The names Cinque Terre, Capri and Amalfi Coast conjure visions of la dolce vita at its very best. They are part of the siren's song drawing travelers in search of the perfect seaside getaway.
However, if you're looking for miles of white sandy beaches, you may be in for a letdown when you hit Italy's western coast. Instead of sand for sand castles, you may find stones that are better suited for skipping across the water.
Or you may need to learn to follow the natives to find the best place to enjoy the sea. This is particularly true of the five fishing villages known as Cinque Terre that cling to the coastal cliffs northwest of La Spezia. Here the siren calls to visitors to leave their cares, and their cars, at the edge of town and explore the coast on foot.
A series of trails high above the sea binds the colorful village towns like beads on a string. It takes about five hours to walk the 10-mile trail from Monterosso in the north, through Vernazza, Corniglia and Manarola to Riomaggiore farther south. But you don't need to walk the whole way, since the five small towns are easily accessible by boats and a train.
Monterosso is the largest and most crowded, and offers the best sizeable sandy beach. Expect to pay a few euros for beach access, beach chairs and umbrellas at these private beachfronts. Or plan to go early if you want to lay claim to any part of the free public beach without umbrellas.
Each Cinque Terre town has its own beach — of sorts. The main piazza in Vernazza opens onto a small sandy beach suitable for children. A ladder provides deep water access on the breakwater with large rocks for sunning.
Corniglia's hilltop town created a man-made rocky beach down from the train station. Manarola offers the best deep-water swimming for daredevils who like to high dive, while Riomaggiore has a peaceful rocky beach down a path to the left of the harbor.
Steep terraced hillsides show the struggle that has gone on for centuries to wrest a living from this coastal stretch. Grapevines, olives, fruit trees and gardens testify to man's ability to eke out a living in harsh conditions. Amazingly, intensely fragrant pesto sauce and the light, award-winning Sciacchetrà wine were both born in this rocky, unforgiving region of Liguria.
Along the path between the villages, corn stalks sway in the light breeze and your eyes are drawn again and again to the startling blue that is the sea.
Colorful fishing boats bob in the harbors below, waiting to haul in the next day's catch. Time slows down and so do visitors. The siren's song makes good its promise: no worries, just you and the timeless sea.
Down the coast, in the Bay of Naples, is the island of Capri. With its shimmering sea views and secluded grottos, it is understandable how this lovely location has been luring people since the Roman Emperor Tiberius chose it as his retreat home in the first century.
Nowadays, Capri is accessible by ferry or hydrofoil from Naples, Sorrento or the Amalfi Coast. The idyllic island offers much in the way of spectacular views with sheer cliffs and dazzling seascapes, but little in the way of sandy beaches. Many of the island's hotels provide pools for easy water access and sun worshipping.
Capri caters to the wealthy with its expensive hotels and designer boutiques along Via Camerelle, but you don't have to empty your wallet to enjoy a day on the island. An affordable overnight stay can be found at bed and breakfasts and small family-run hotels. Likewise, eating can be kept within reason by buying take-out sandwiches, pizza and drinks from cafes. They can be enjoyed al fresco and al economico while sitting in the free piazza.
The shimmering cobalt-blue light of Capri's Blue Grotto draws hordes of tourists. The grotto is accessible by taking, first, a power boat from the Marina Grande and, second, a skippered rowboat into the grotto itself. The grotto is accessible only when the sea is calm, so be prepared for disappointment if rough seas visit Capri when you do.
Another option is to rent your own boat with or without a skipper. This allows you to explore all nine miles around Capri's shoreline, away from the crowds, in search of your own perfect piece of the coastline for swimming and picnicking. Much of Capri's breathtaking coastline is only visible and approachable from the sea. With your own boat you can choose to skip the tourist-clogged Blue Grotto and drop anchor nearby to swim in the Green Grotto. That's allowed only in the evening after the tour boats have taken their crowded three-minute turn inside the grotto and are done churning up the waters for the day.
If you are looking for more excitement along the azure shoreline, take a drive south from Sorrento along the Amalfi Coast. This piece of road clings to the hillside like a limpet, moving slowly down the coast from Sorrento to Salerno.
The picturesque, hill-perching towns of Positano and Amalfi offer the best moderate-sized beaches along the coast. Again, however, it might be worthwhile to rent a skippered boat or to take a boat excursion to seek out a more private piece of the coastline to avoid the summer crowds at these usually crowded locations.
The stout-hearted might want to drive, or rent, a motor bike or scooter to follow the road as it dips in and out above the sea at dizzying heights with countless blind curves and sheer drop- offs. For some people this might be too much white-knuckling, and they may prefer taking a bus, which follows the same route and stops frequently along the way.
On the bus, the act of navigating some of the tight turns can become a social event. When the bus sends out his toot-ta-toot enquiry and gets back a honk-honk-honky-honk in return, the driver will sometimes be forced to bring the bus to a halt.
The approaching vehicle will also have to stop. At that point everyone in the lineup of traffic in both directions will jump out of their vehicles and start gesturing, shouting and giving instructions on how to proceed.
Somehow, miraculously, 10 minutes later, everyone is happily moving along the road again and the sea has once again captured their attention.
Take note that August is when most of Italy takes the month off for vacation. You will be hitting the coast along with waves of both tourists and sun-seeking Italians if you visit Cinque Terre, Capri or the Amalfi Coast at this time. Spring and fall can be more pleasant times to experience the beauty of these areas, without the crush of too many people in too small an area.
To be swept away by the siren's song, you have to be able to hear it in the first place.
Mary Kieran is a freelance writer living in Italy. Write her at wordsforsale@hotmail.com.
Know and GoCinque TerreGetting there: If you are driving, take highway A12 north from La Spezia, exit at SS 370 and follow signs to Cinque Terre for the southern towns of Riomaggiore and Manarola. Exit A12 farther north at Carrodano to access Monterosso or Vernazza. Beware! The scenic road to Vernazza is narrow and dangerous.
If going by train, take the regular train to La Spezia, then the little milk-run train to the Cinque Terre towns (about 30 minutes).
Lodging and eating: All the villages have been remodeling the same footprint in the sand since the Middle Ages. Expect some accommodations in the more remote locations to be charmingly small and rustic. The Rick Steves guide recommends asking at bars and stores for lodging, since everyone knows someone who rents a room at a reasonable rate. You also can seek lodging and restaurants by clicking on the English version at the above Web sites or www.giannifranzi.it or www.torrettas.com.
More information: Try the following Web sites and click on the English version/British flag:
Cinque Terra turismo e vacanze
Consorzio Turistico Cinque Terre
CapriGetting there:
By boat from Naples: From port Molo Beverello take a ferry (80 minutes, about 5 euros), or hydrofoil (40 minutes, 11 euros) to Marina Grande.
From Sorrento: From Marina Piccola take a ferry (40 minutes, 6.20 euros), or hydrofoil (20 minutes, 8 euros) to the marina.
Lodging and eating: Find everything from five-star hotels to guest houses and B&Bs, plus dining options, visit www.villahelios.it or www.capri.net.
Swimming: Investigate options at these Web sites:
More information: For details on what to see and do, visit the following Web sites:
— Mary Kieran
Amalfi CoastGetting there: Driving from Sorrento, take S145 south toward Positano, Amalfi and Salerno.
If going by bus, buy tickets at the Sorrento train station for Sorrento to Salerno (three hours or more, depending upon traffic).
Lodging and eating: For information, go to:
tripadvisor: Amalfi Coast specialty lodging
More information: See the following Web sites:
Antico Parco del Principe Tourist Complex
---
---
---
---