Chimay: Nice way to spend the day
by
Charlie Coon
November 1, 2005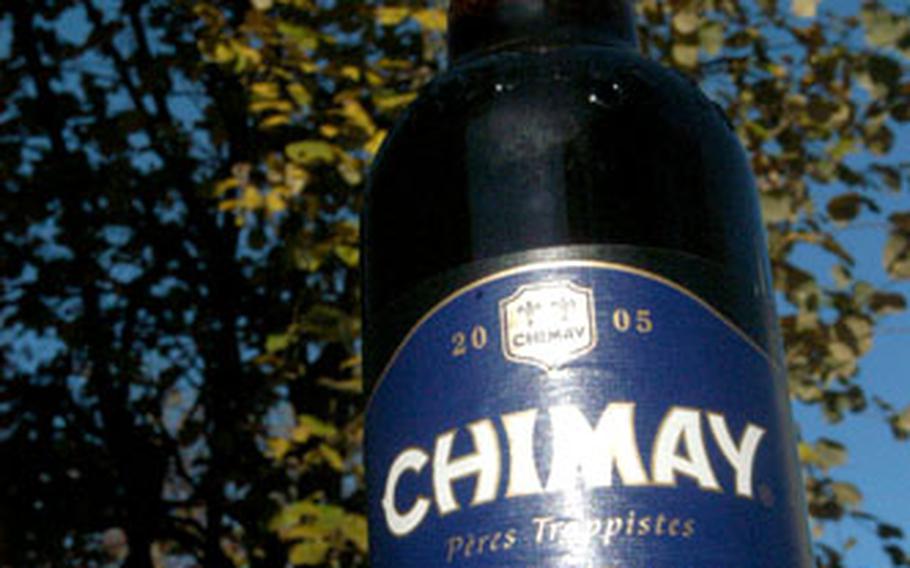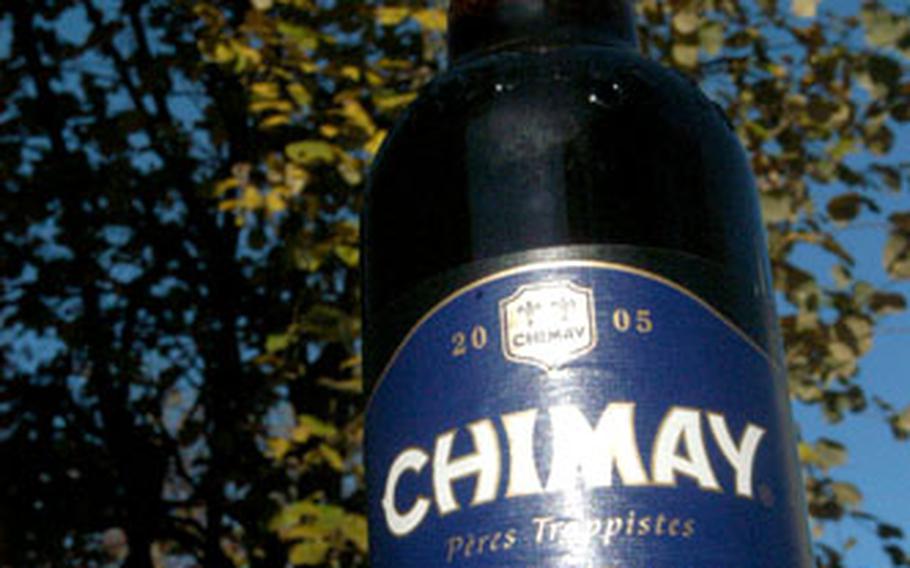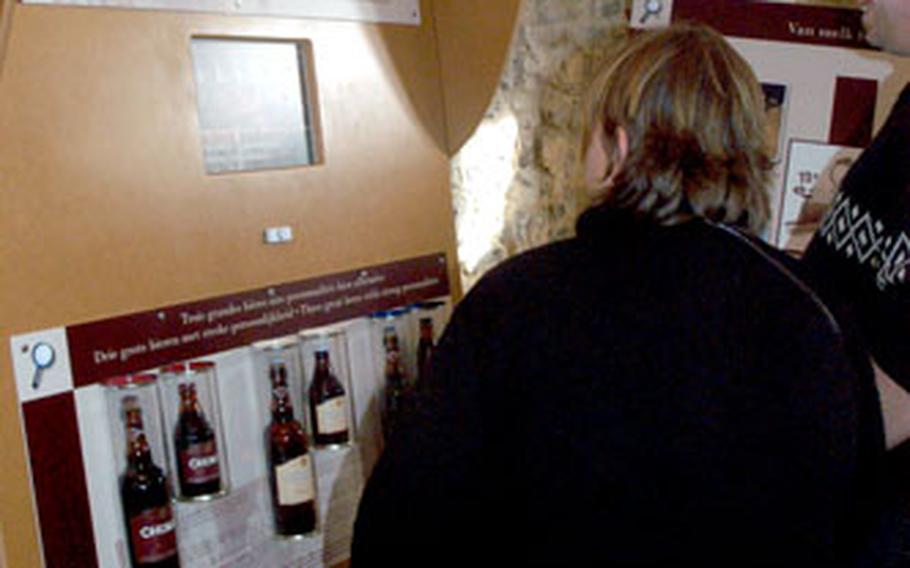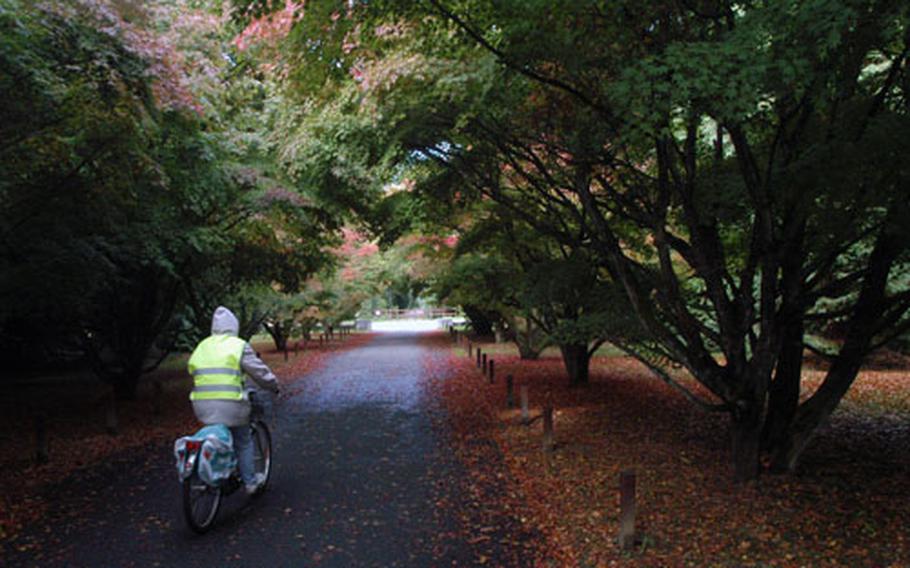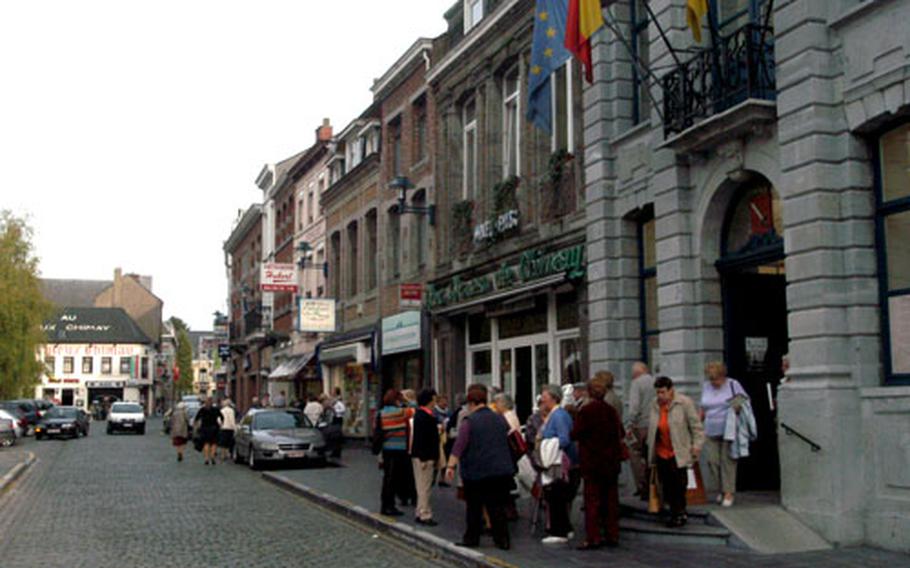 Got a day? Try Chimay.
Beer aficionados might recognize the name. Chimay is synonymous with Belgian beer. It's made at a Trappist monastery in Scourmont, about five miles outside the town of Chimay, Belgium.
Chimay is one of those small towns that oozes "old Europe." It has the big, old church, the cobblestone city center, a castle and quaint shops and restaurants.
The clerk at the small tourist office in town didn't speak English. But she provided a map and directions to the monastery and a tourism booklet in French of things to see and do in the area.
One of the first stops is at the Abbaye Notre-Dame de Scourmont, the monastery where the beer is made. Unfortunately, they wouldn't let visitors in to watch the process.
But visitors can walk the monastery grounds and the wooded park across the road. It's hear-a-pin-drop quiet and a good place to get away from it all and think about life for a while.
A couple of women visitors who spoke English said they were from a church group. They said that visitors could sign up to stay for a few days at the monastery. "But it's not for everybody," one warned.
After an hour or so of introspection, lunch might be in order down the road at the Ferme de Quatre Saisons. Prices are a little steep, but the food and desserts are good, the beer and nearly-as-famous cheese are local and the view of the neighboring farms relaxing.
When we visited, there was an exhibit in Chimay about the locally produced beer and cheese. The small exhibit, which runs through March, is in the city hall in the town center.
The exhibit has five video stations explaining beer-making. The short, entertaining videos, which had English subtitles, featured one of the monks and one of the locals who walked viewers through the history of the beer, the spring water used, the brewing, fermentation and bottling.
The monk-announcer on the video explained that after the malt and wheat are boiled, the resulting mash is sifted out and fed to local cows, which then scarf it down and moo happily.
The best-known of the monks' three beers is Chimay Blue. It is the strongest — 9 percent alcohol — and sometimes sold in corked wine- size bottles. It is a favorite with beer tasters and is available throughout the town and Belgium.
The drive from Mons or Chievres to Chimay is down two-lane roads over low, rolling hills, past farms where cows are grazing in fields, and through quaint towns such as Beaumont and Rance that could inspire future quick trips.
Pay attention while traveling through tight, twisty streets and while navigating the traffic circles. It's not hard to get lost. Use a map, and always keep an eye out for direction signs. You'll likely encounter farm equipment and trucks along the way, so plan to relax and take your time.
If things go as planned, it's about an hour's drive from Mons or Chievres. If things don't go as planned, well, it's still a nice drive.
On the QT ...DIRECTIONS: From Mons, Belgium, take Route 40 south to Beaumont, then Route 53 south to Chimay. It takes about an hour. The Abbaye Notre-Dame de Scourmont is another five miles toward Bourlers; watch for directional signs for "La Trappe."
TIMES: The beer exhibit is open 2-5 p.m. Tuesday through Sunday. Some days it opens at 10 a.m., but that varies. You might want to call ahead for times on a certain day. The number is (+32) 0479-674538.
COSTS: The beer exhibit is 3 euros for adults, 2 euro for teens and free for younger children. You can walk the monastery grounds for free.
FOOD: There is a variety of small restaurants in downtown Chimay, and a nice restaurant near the monastery called Ferme de Quatre Saisons.
INFORMATION: For the Abbaye Notre-Dame de Scourmont: www.scourmont.be. For Chimay, www.chimay.be. Knowing some French is helpful as many people in Chimay don't speak English. Patience is required to find out things.
— Charlie Coon