Catalonia: Getting lost in Spain's Dali Triangle
by
Sarah Andrews
September 28, 2006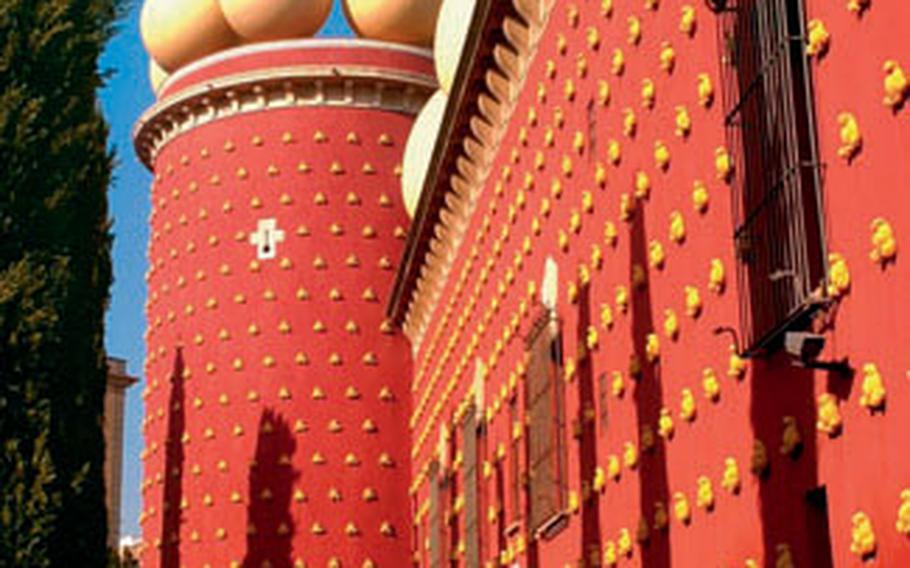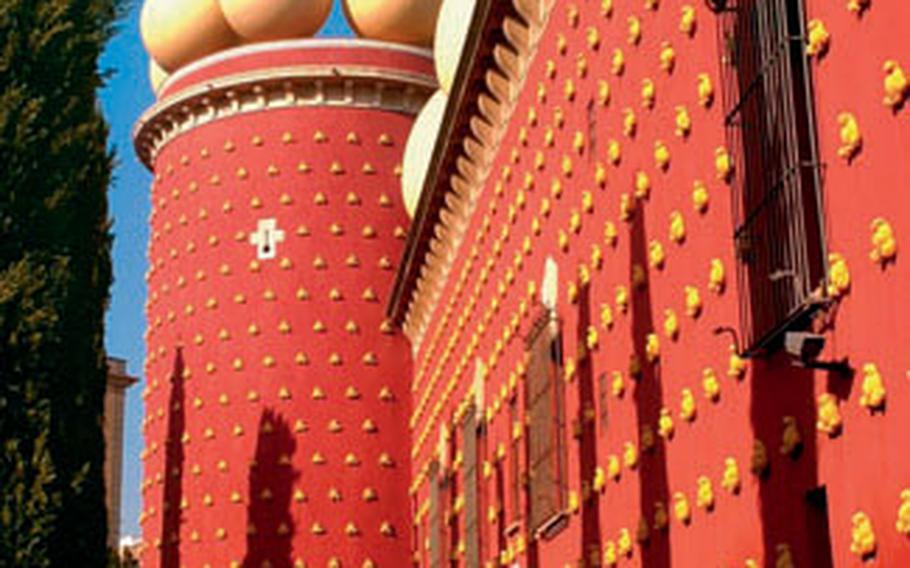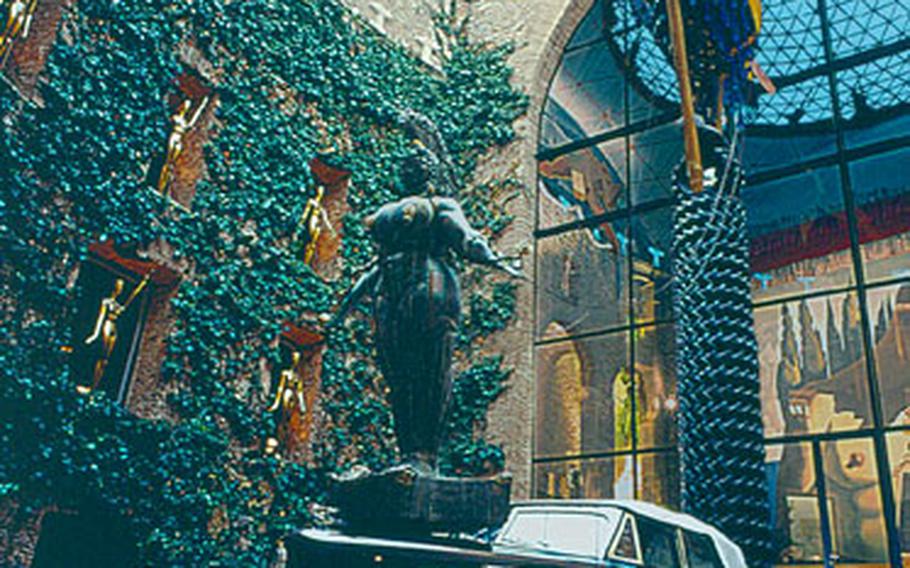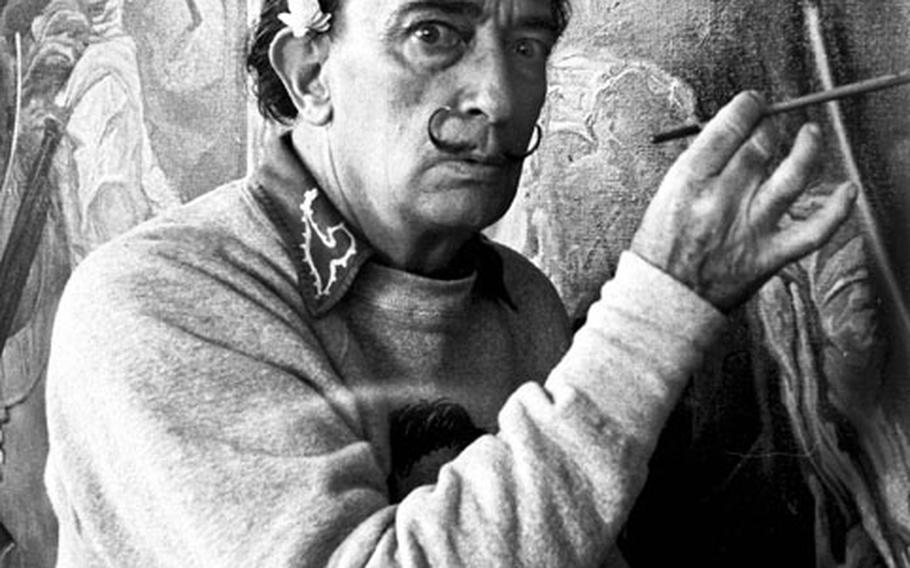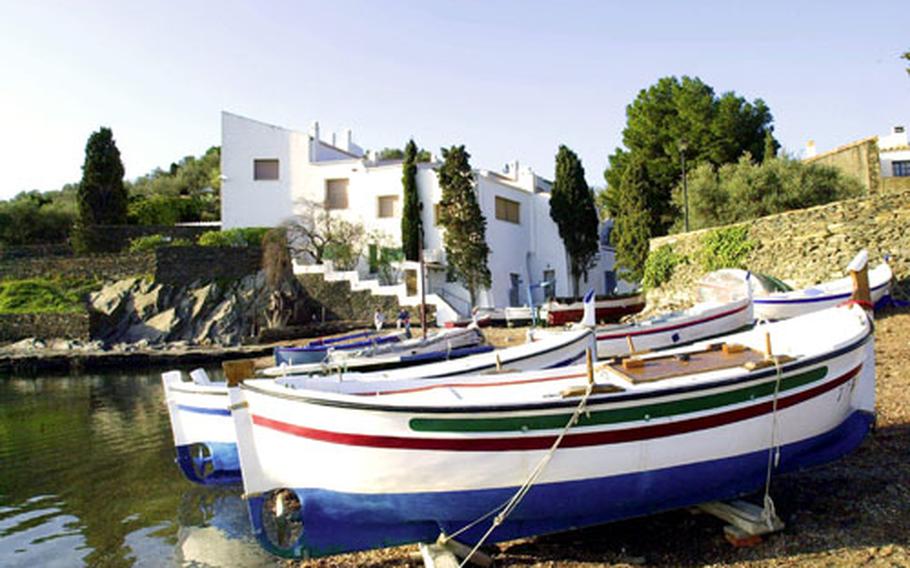 Ants, loaves of bread and melting clocks may be the best-known symbols of surrealist Salvador Dalí, but the image that shows up most often in the artist's work is something much simpler and more transparent: his homeland of Catalonia.
The gentle waves of the Mediterranean Sea and the craggy shores of Spain's Costa Brava, where Dalí lived much of his life, appear over and over again in his paintings. They're the backdrop of the famous melting clocks in "The Persistence of Memory," the landscape outside the window in "Person at the Window," the background of the provocative "The Specter of Sex Appeal," and the basis of countless other works.
To understand Dalí, you have to understand something about where he came from.
And understanding Dalí is relative. As the artist said, "One would have to be far more foolish than I to try to analyze the complexity of my intentions and motivations. I who live them am far from understanding all about them!"
With his famously pointy moustache, flashy dressing style and unnerving habit of staring bug-eyed into camera lenses, Dalí was a shameless showman who revelled in provoking people and craved the limelight his eccentricities attracted. It's hard to say how much of his life can be interpreted seriously and how much was a publicity stunt. After all, this is a man who wrote tell-all books about his most sordid fantasies and spoke in no uncertain terms about taboo topics like masturbation and defecation.
Yet for all his bizarre and outlandish behavior, there's no doubt that Dalí was a visionary and an artistic giant. He left his mark in painting, sculpture, fashion, theater and even filmmaking, becoming the most prolific and well-known figure in the surrealist movement.
For insight into Dalí and his expansive body of work, there's no better place to go than an area dubbed the "Dali Triangle" in northern Catalonia, where three museums within a 90-minute radius of one another allow an in-depth look at his life and art.
The largest and most important is the Teatre-Museu Dalí in Figueres, the small industrial city where Dalí was born in 1904. Dalí designed the museum, converting the theater where he held his first art exhibition at age 14 into a virtual fun house of surrealist objects and art.
The Dalí-esque touches are visible even outside: Part of the museum is painted red, adorned with small sculptures of loaves of bread (a symbol of the life cycle) and topped with giant eggs (a symbol of fertility). The wild ride continues in the central patio, which features a Cadillac full of money and fake plants. For a euro, it rains inside the car.
Inside, the visual onslaught continues, with a huge exhibit of Dalí's drawings, paintings, sculptures, installations and even jewellery. Highlights include the enormous wall-sized painting of a torso with a tunnel burrowed into its chest that greets you upon entry, the ceiling painting "Palace of the Wind," and the Mae West room, decorated to look like her face, with the famous lip couch as the centerpiece.
Just over an hour away, in the tiny seaside village of Port Lligat, is the second Dalí hot spot: The Casa-Museu Dalí. A cluster of fishing huts that Dalí and Gala bought and fixed up over the years, the "House-Museum" is a labyrinth of small rooms and connecting passageways, all filled with the kind of clutter you'd only expect to find in a house owned by Dalí.
A stuffed swan and a variety of other animals, a collection of portraits of men famous for their moustaches, and mannequins are just a few of the objects on display. The garden is adorned with a couch in the shape of lips and tire advertisements, and the rooftop is dotted with enormous eggs.
Take a look out the window to see where Dalí got his inspiration for the Mediterranean-aired seascapes so common in his work. The view, particularly from his workshop, is breathtaking: a brilliant blue sea, speckled with fishing boats, and surrounded by unspoiled, rocky coastline.
The final stop on the Dalí triangle is the Casa-Museu Castell Gala-Dalí in Púbol, south of Figueres and Port Lligat in the interior region of L'Empordà. Dalí bought and decorated the castle as an expression of his love for Gala. Dalí's obsessive devotion to Gala is the stuff of legend, and nothing shows his feelings better than this medieval castle, where Gala lived in the 1970s and Dalí lived in the 1980s, after her death.
The castle is not so elaborately or bizarrely decorated as Dalí's house in Port Lligat. Obviously, Gala favored a more classic style, so the décor features elegant but simple furniture and not nearly as much clutter.
The gardens, however, are an exception: Dalí decorated the swimming pool with 12 busts of Richard Wagner, his favorite composer, and he placed fanciful sculptures among the bushes in front of the castle. The most famous is the spindly legged elephant, now a well-known Dalí figure.
Gala lived here alone for the last decade of her life and, as the story goes, Dalí was only allowed to enter when he received a printed invitation from her. Yet even though they lived apart, Dalí remained dependent on the woman who had been his lover and wife, model and muse, manager and adviser. When she died in 1982, at age 87, Dalí fell into a deep depression and could barely function. He lived in the castle for a time, but after a 1984 bedroom fire put him in the hospital, he moved to the museum in Figueres, where he died in 1989.
Sarah Andrews is a freelance writer based in Catalonia.
Know and Go• Teatre-Museu Dalí, Plaça Gala i Salvador Dalí 5, Figueres. Housed in a 19th-century theater, it has a fascinating collection of Dalí's strange creations. Open 9 a.m. to 7:45 p.m. Tuesday through Sunday from July through September, 10:30 a.m. to 5:45 p.m. Tuesday through Sunday rest of year; admission is 10 euros for adults, 7 euros for senior citizens and students, free for children younger than 9. For information, see www.salvador-dali.org, or call (+34) (0) 97-267-7500.
• Casa-Museu Dalí, Port Lligat. Dalí's home and workshop, near Cadaqués. Prior booking required. Open 10:30 a.m. to 9 p.m. Tuesday through Sunday from mid-June through mid-September, 10:30 a.m. to 6 p.m. rest of year; admission is 8 euros for adults, 6 euros for students, free for children younger than 9. For information, see www.salvador-dali.org or telephone (+34) (0) 97-225-1015.
• Casa-Museu Castell Gala-Dalí, Púbol. Dalí decorated this castle for his beloved Gala. Open 10:30 a.m. to 9 p.m. Tuesday through Sunday from mid-June to mid-September, 10:30 a.m. to 6 p.m. rest of year; admission is 6 euros for adults, 4 euros for students and free for children younger than 9. For details, see www.salvador-dali.org; or call (+34) (0) 97-248-8655.