Calw: Herman Hesse's hometown has its unique charms
By
Stripes John Vandiver Stars
December 7, 2009
---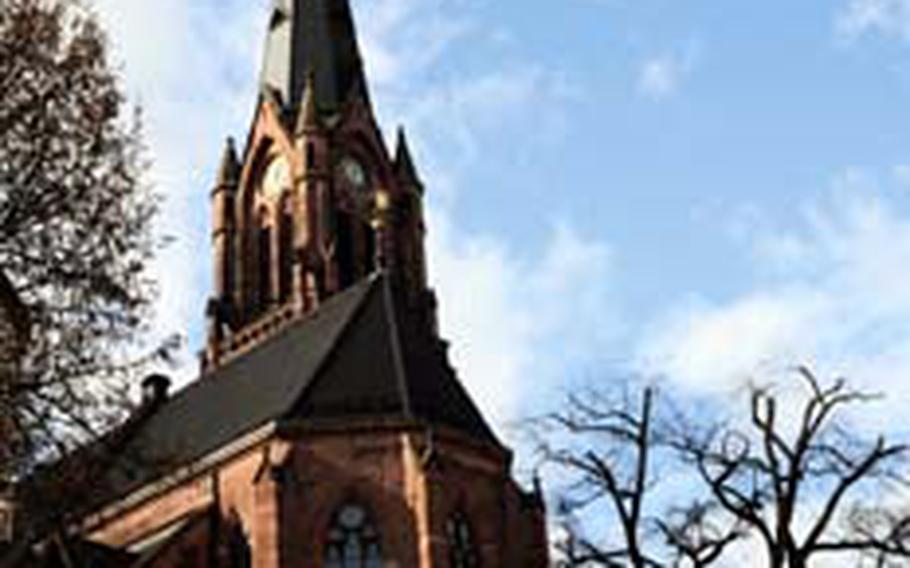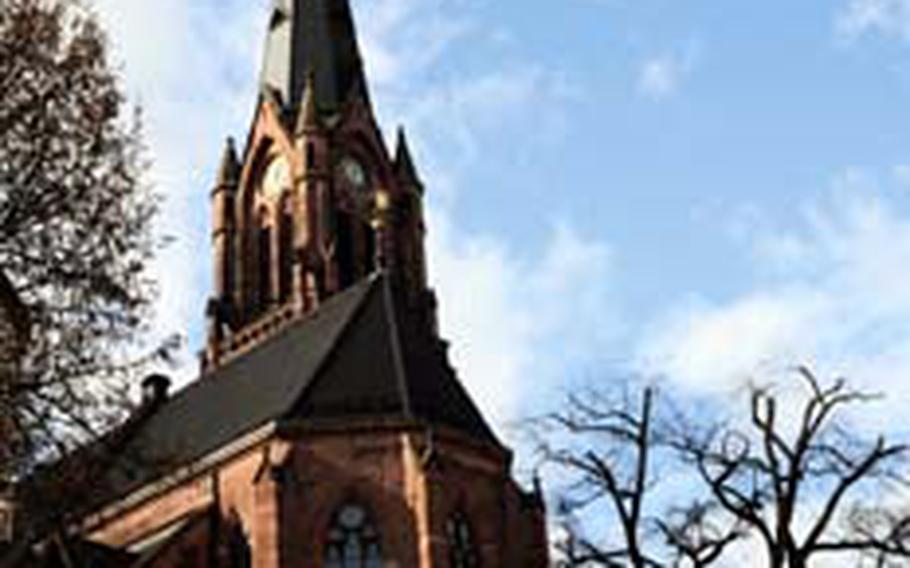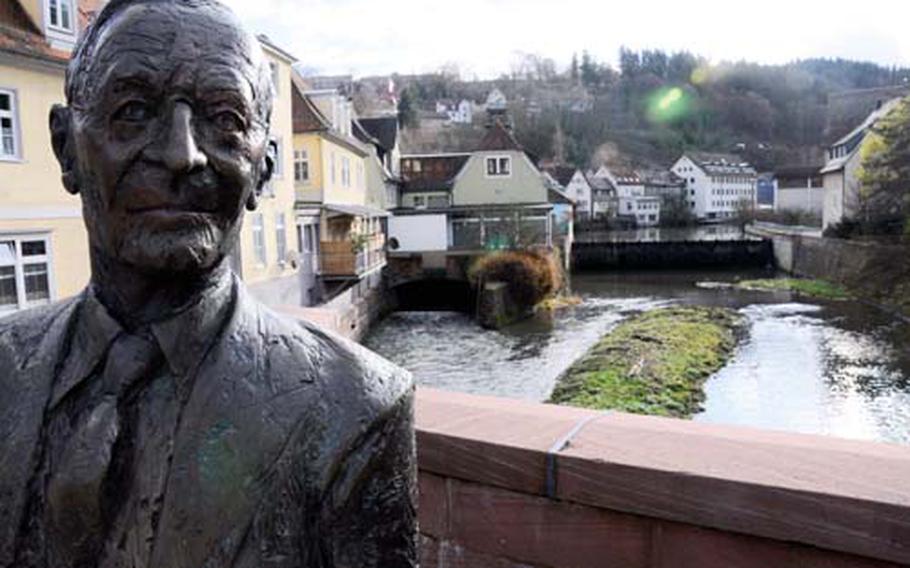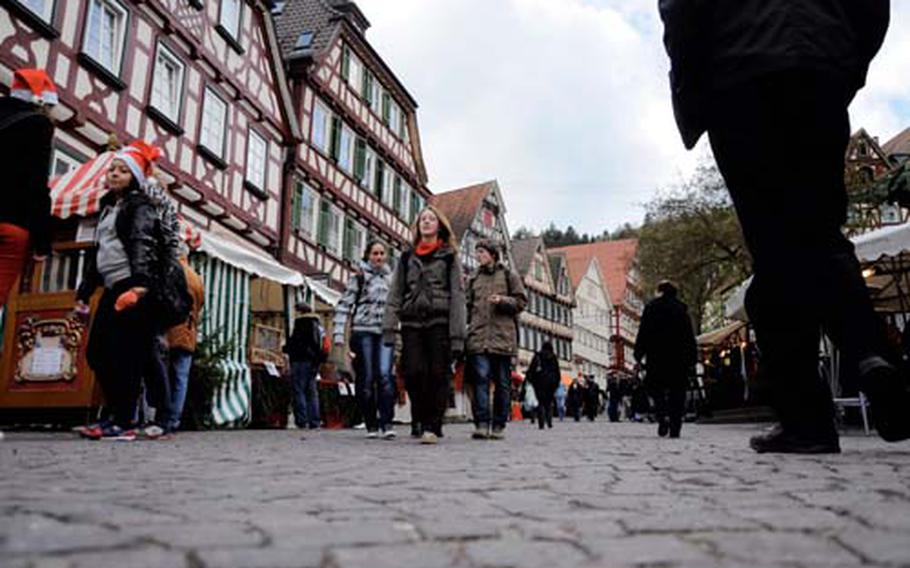 In the words of one of world literature's giants, it's a place of unrivaled beauty.
"Between Bremen and Naples, between Vienna and Singapore, I have had the opportunity to see many charming towns," wrote Nobel prize-winning author Hermann Hesse. "But the most beautiful town of all is Calw on the Nagold, a small, traditional Swabian town in the Black Forest."
Whether that sentiment is rooted in reality or just one man's nostalgic view of his hometown is a matter that could certainly be debated. Nonetheless, this little village 30 miles west of Stuttgart on the eastern fringe of the Black Forest undoubtedly has all the standard toy-town charm Germany has to offer.
Half-timbered buildings dot the narrow streets and alleyways, which bustle with pedestrians taking in the picturesque scene. There is an array of shops and eateries for hungry visitors.
Sitting deep in a valley, the village is surrounded by thick woods and numerous walking trails, which also makes the town a launching point to visit other Black Forest attractions. Two long-distance hiking trails run through the town, linking Calw to a nearly 150-mile network of sign-posted trails through the central and northern Black Forrest.
However, the Hesse connection is probably the defining characteristic of Calw. A statue of the author, best known for the novels "Steppenwolf" and "Siddhartha," stands at the top of the old bridge that crosses the Nagold. The bridge, which Hesse used to walk as a schoolboy, is one of the most prominent landmarks in town and leads directly to the town center.
The Hermann Hesse Museum is one of the main draws for out-of-town visitors. The museum contains one of the world's largest collections of Hesse material, including old letters, manuscripts and photos. There's also a reading room for perusing books for sale.
The museum has English-language brochures and audio guides for those who want to learn more about the museum's exhibits. In fact, Hesse's international popularity brings a significant number of foreign literary buffs to Calw and, as a result, the village offers a good amount of English-language information, something that's not always common in countryside villages.
Walking tour maps of the town are provided in English, giving descriptions of notable architectural landmarks. Guided tours through town also are available in English at the tourism center, though reservations are required.
While Hesse may have overstated the charms of his hometown, Calw has quite a bit to offer for day-trippers, particularly for those looking for an easygoing afternoon, in pleasant surroundings, with a little literary history thrown in for good measure.
Directions: From Stuttgart, take Autobahn 8 toward Karlsruhe. Then take B295, heading west, and follow signs toward Calw. From Kaiserslautern, take the A6 heading east. Pick up the A5, heading south to the A8 toward Stuttgart. Take exit 48 and merge onto the B295, heading toward Calw.
Times: From November to March, the Hermann Hesse Museum, at Marktplatz 30, is open 2-5 p.m. Tuesday through Sunday; from April to October it is open 11 a.m. to 5 p.m. the same days.
Costs: The museum costs 5 euros for adults, 3 euros for students.
Food: There are plenty of cafes, restaurants and pubs to choose from, many of which serve local specialties such as Black Forest ham.
Information: The town's Web site is www.calw.de; click on the"Kultur & Tourismus" tab and you'll find an English-language option. The Calw tourist office phone number is 07051-167399. The museum's Web site iswww.hermann-hesse.com, with an English-language option.
---
---
---
---