Busan: More than just beaches
---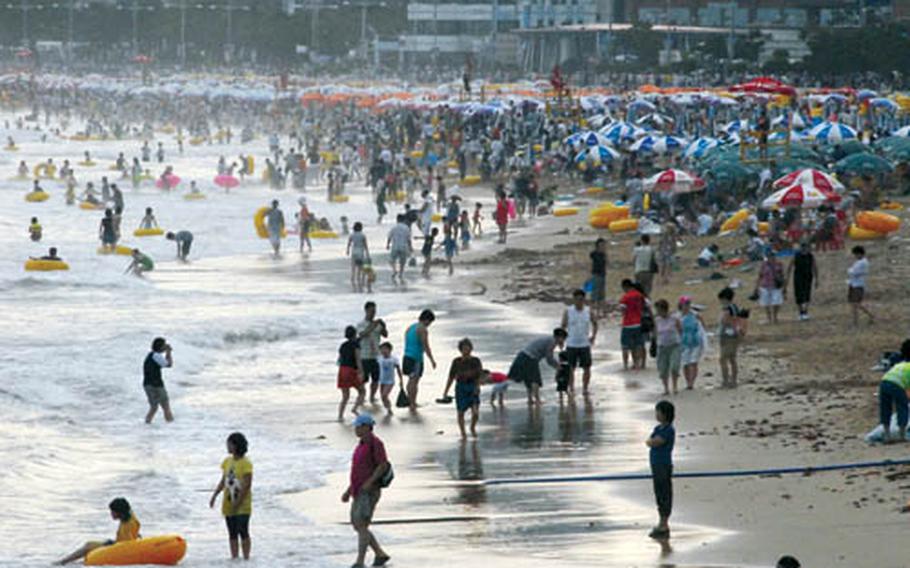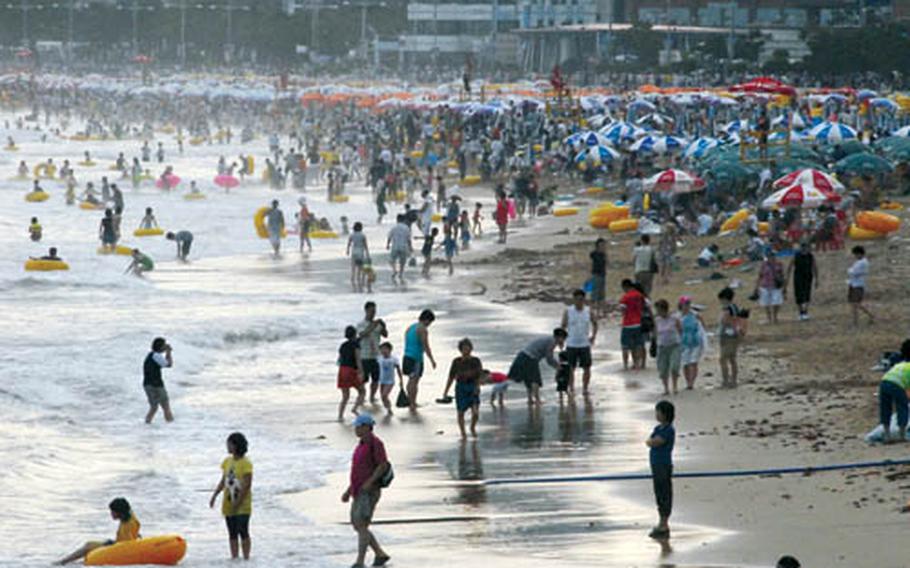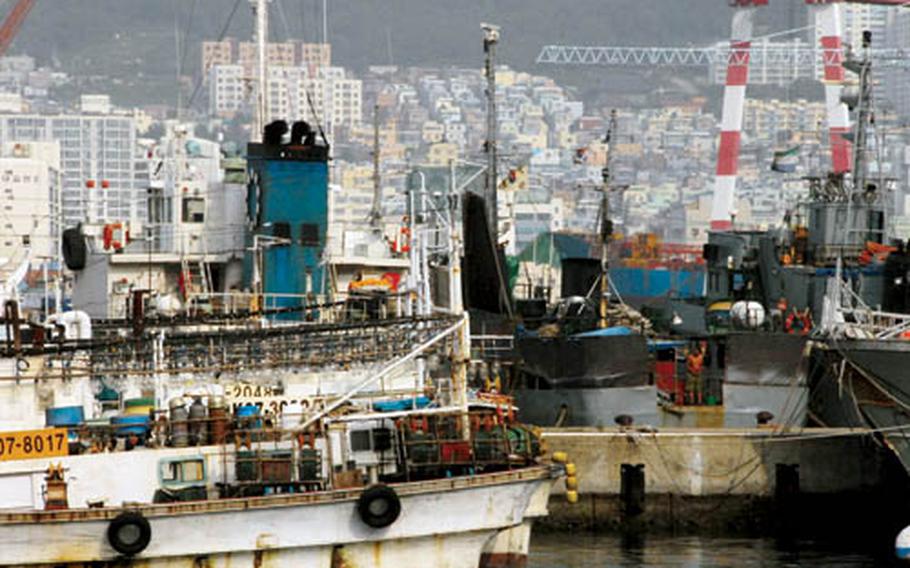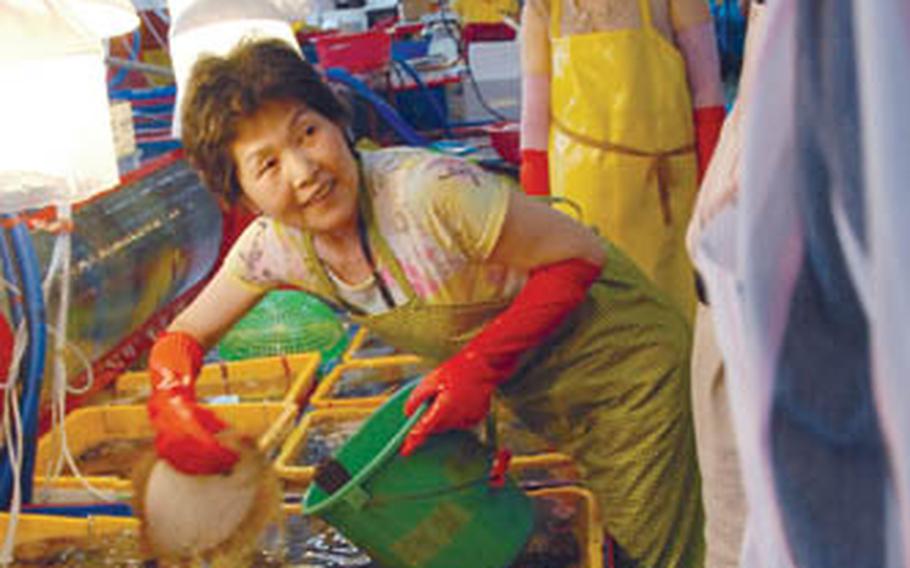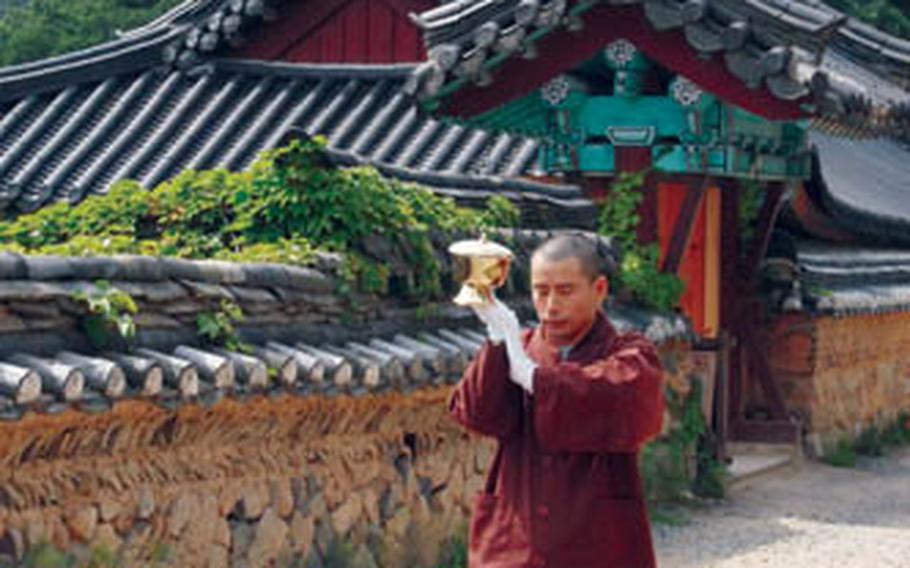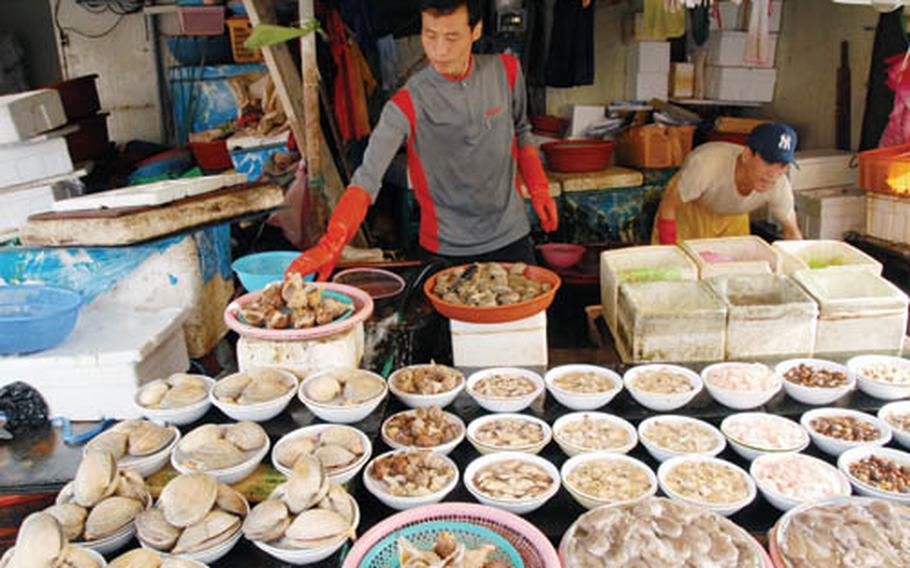 A man in a bright yellow apron reaches into a bin of water, plucks out a squirming gray eel and, without a pause, deftly severs its head with a knife.
The man doesn't flinch, and neither does the young South Korean couple watching as he skins what I assume will be their dinner. But I do. Shopping here, at the largest fish market in South Korea, is jarring and somewhat nauseating to an American used to sterile supermarkets where the "fresh" fish is safely deceased and frozen or covered in plastic.
Welcome to Busan, South Korea's second-largest city and one of the largest ports in the world, known among Koreans for its crowded beaches, urban vibe, and raw fish.
Lots of raw fish.
Busan feels much smaller than Seoul, but it's still a big city, with roughly 3.75 million people, about the size of some of the largest cities in the United States. It's also the only major city in South Korea that wasn't captured by Communist forces during the Korean War. North Korean and Chinese troops quickly overran the country after invading in June 1950, forcing thousands of refugees into this tiny corner of the Korean peninsula and South Korean and U.S. troops to defend what became known as the "Busan Perimeter."
You see little evidence today of the city's wartime history, although two museums document its past – the Busan Modern History Museum and the Busan Municipal Museum. In fact, the city is so large that it's put in a bid to host the 2020 Olympics.
My first stop in Busan is the Jagalchi Fish Market, an easy subway ride from the city's train station. I don't have directions to the market, but I don't need them: All I have to do is follow the smell of raw fish from the entrance of the subway station to the sleek silver building five minutes away that is the hub of the fish market.
On the first floor, fishmongers kill, gut and fillet the seafood plucked from tubs of fish, eels, shellfish and other sea creatures I don't recognize.
Upstairs, you can eat them at one of a dozen or so raw fish, or "hwae," restaurants. One doorman yells "sashimi" in perfect English as I walk by.
I'm still queasy from watching fish being butchered downstairs and decline the meal. But if you eat here, you'll get a great view of harbor and possibly the ship that caught your dinner.
Outside is a sprawling traditional open-air market where you can buy fresh or dried fish. You can also eat at one of the many raw-fish "restaurants," most large enough for just one table, that line the harbor.
highlights
Busan is best known for its beaches, and Haeundae is the most popular. When I arrive, I find a sea of umbrellas so thick I can barely see the brown sand of the beach, much less the ocean. I later learn that Haeundae set a record for the number of visitors that weekend – 800,000, according to the city's tourist information center.
While Haeundae is the perfect place to people-watch, it isn't a pretty beach. The shoreline is backed by a row of unattractive high-rise hotels; the neighborhoods behind it are dotted with cosmetic surgery and dental clinics. The surf is jammed with kids, parents, and teenagers, a surprising number of whom are wearing Speedos.
A less-crowded option is Gwangalli beach, which makes for an especially good stroll after dark with the picturesque Gwangan bridge lit in the distance.
After a swim or a stroll, go to Millak Town Raw Fish Centre at the end of the beach. There you can choose your dinner from a tank on the bottom floor while it's still alive. Take it upstairs to one of the many restaurants that will turn it into your dinner, raw or cooked.
We choose a busy, no-frills restaurant next door with a tank of eels and shellfish in its doorway. As we sit down, the couple behind us orders a very fresh eel dish. The husband chuckles as I stare at the still-squirming eels on their plate.
We order scallops, which an ajumma brings to us raw and still on their shells. We grill them, galbi-style, on a burner in the middle of our table. She leaves us and comes back 15 minutes later, peels the scallops from their shells with a pair of tongs and sets them in an aluminum pan to simmer. The scallops are tender and juicy, and are one of the best seafood meals I've ever eaten. The meal costs only 10,000 won per person.
Skip the Busan Metropolitan Art Museum (4,000 won), where most of the paintings look like they belong at an outdoor flea market instead of a museum. The most popular exhibit, if judged by the number of people taking photos with their cell phones, was a large white cow with crossed eyes and an American flag wrapped around its shoulders – a reference to the massive and sometimes violent protests in South Korea over the importation of American beef.
Most Busan residents will tell you to go to Taejongdae, a seaside park with both mountains and a shoreline, where you can visit a beach made entirely of large gray pebbles. For 8,000 won, you can take a 40-minute ferry ride around the park's cliffs, including Suicide Rock, named for the jilted lovers who reportedly tossed themselves off the rock. During the war, refugees also reportedly jumped from the cliff when their family members – also refugees trying to get to Busan – never arrived.
If it hadn't been 95 degrees outside and miserably humid, Beomeosa temple would have been the highlight of the trip because it has something hard to find in South Korea's sprawling cities: Trees.
This Buddhist temple is actually a complex of about a dozen buildings perched on a mountain on the edge of the city. On the August morning I visited, the place was buzzing. I counted at least six buildings filled with people praying, mostly older women, though the largest was full of schoolchildren on a field trip. Nearby, families and couples sat on large boulders in a tree-lined stream and picnicked.
I decide to skip the al fresco lunch in favor of a restaurant with air conditioning.
Back in the city, I skip the raw fish joints and order a big bowl of bibimbap, or spicy rice and vegetables. Maybe this isn't what you're supposed to eat when you're in Busan, but as long as my food isn't squirming, I don't care.
---
---
---
---