Buchenwald: Concentration camp stands as a memorial to thousands who perished there
by
Mark Abramson
March 25, 2010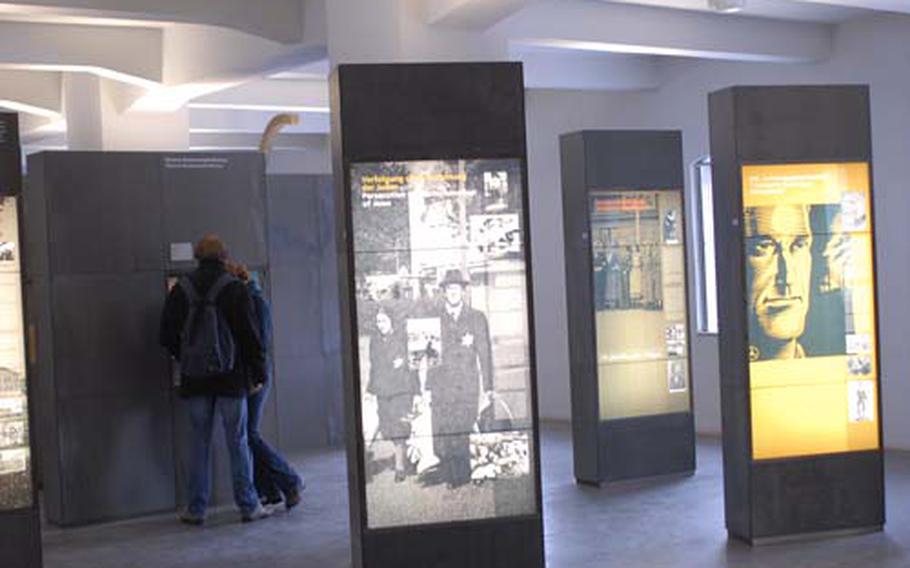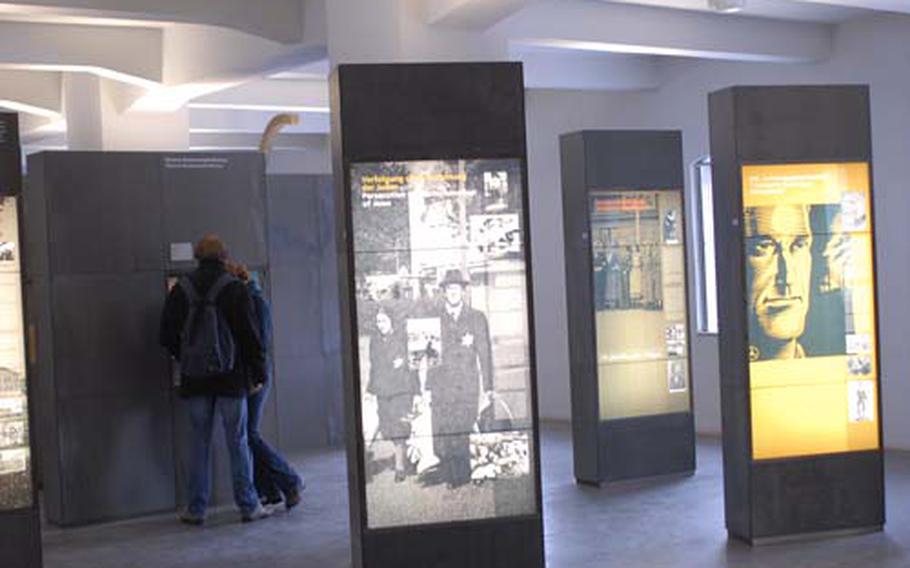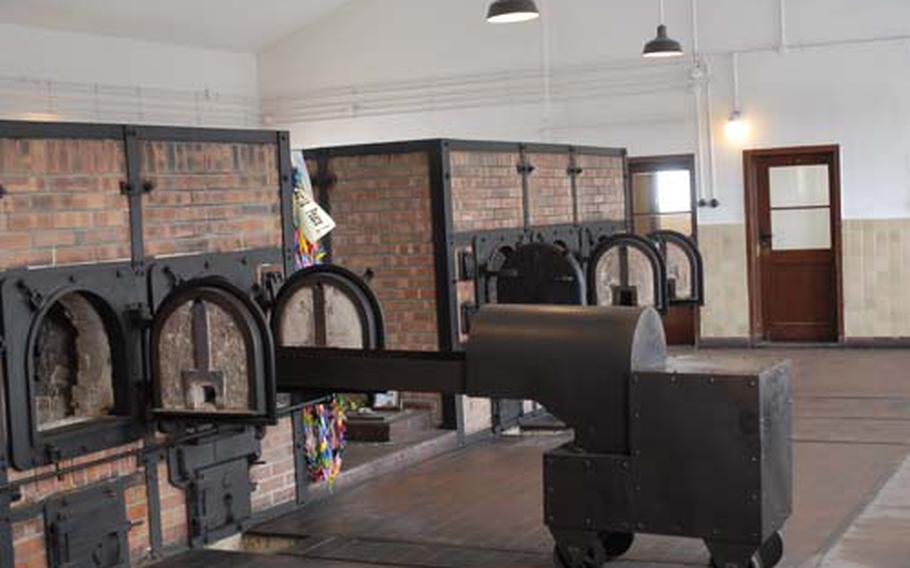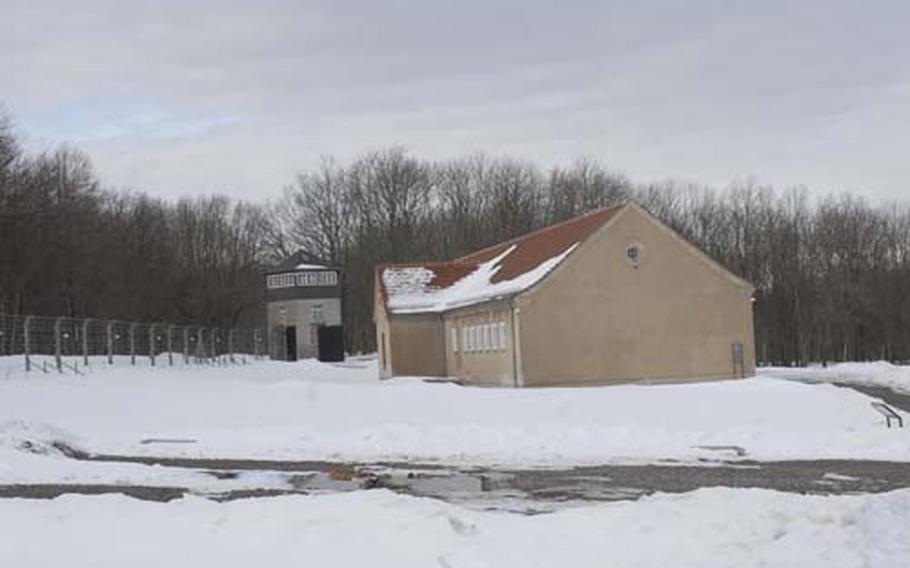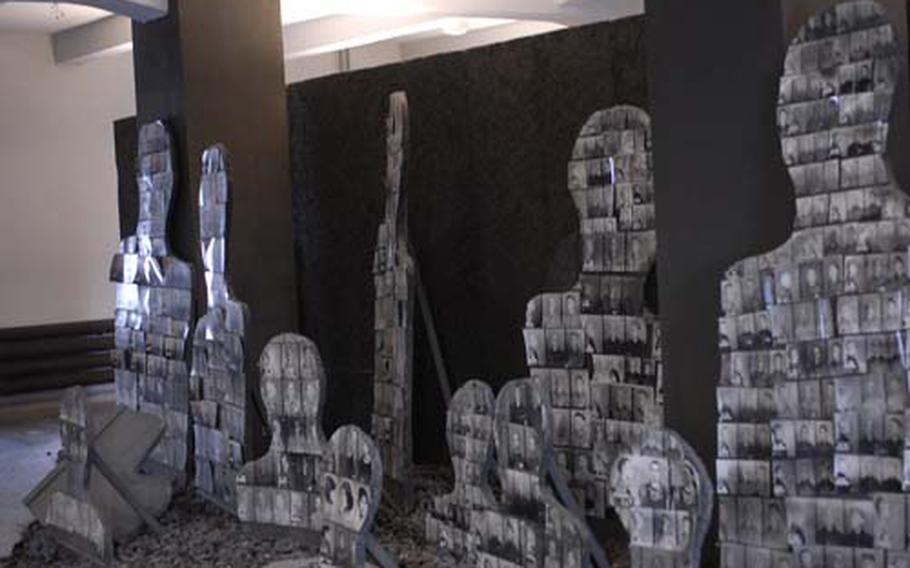 Along "Blood Road" outside Weimar, Germany, and beyond an ominous wrought-iron gate and the barbed wire fence that sealed the fate of thousands of Jews and political prisoners between July 1937 and April 1945 is a testament to the atrocities of the Holocaust.
That stark reminder of the Nazi's brutality is the Buchenwald concentration camp. It is the third largest facility in a network of death camps that spanned Europe during the Third Reich's reign. Now known as the Buchenwald Memorial, remains of the camp are about a 10- to 15-minute drive from Weimar, but are a world away from that city's palaces, museums, restaurants and bars.
Along the way to the camp is a towering monument — a clock tower bordered by the Grove of Honor — and plaques that denote other points of interest. A sign to Buchenwald reads "Blood Road," a road built by the camp's prisoners, and for many prisoners a one-way route. According to the Buchenwald Memorial's visitor guide, 56,000 people perished at Buchenwald and its subcamps.
It is a stark place, barren except for a smattering of buildings. The living quarters, if you can call them that, once housed thousands in squalor. They are long gone. In their place are stone memorial plaques to the people held prisoner here — Bulgarians, Jehovah's Witnesses, conscientious objectors, Soviet prisoners of war and Jewish men, women and children — and information boards with photos of what once looked like a small town set in the camp's hilly countryside. The information panels are in multiple languages, including English, but visitors can learn more about what is written on those boards and other points of interest by renting an audio guide for at the information center.
Still standing is the crematorium, a building that once bellowed smoke from its six stone ovens that the SS's Death Heads Squadron 3 used to carry out its dirty work. It is estimated that more than 1,000 people were murdered by the SS in that building's cellar just before U.S. troops liberated the camp in April 1945. There is also an ominous postmortem room, with a tile countertop and drain at one end.
Having met several Holocaust survivors and hearing them speak,I found myself choked up in the crematorium — especially by the sight of a postmortem table and by imagining the types of horrific exams and medical experiments that were done on it.
The largest remaining building, the depot building, was once where prisoners' belongings were kept. It is now the exhibit hall and the main attraction to the camp. It sits next to the disinfection center, where incoming prisoners were cleansed and shaved.
The exhibit is open Tuesdays through Sundays. It is a multifloor maze filled with photos of prisoners, pictures of liberating U.S. troops and the grim reality they uncovered — piles of dead bodies and other grisly sights. There is also a photo of Allied Supreme Commander Gen. Dwight D. Eisenhower's visit to the camp to see its horrors, and pictures of residents of Weimar touring the camp after the liberating troops forced them to view the Nazis' savagery for themselves.
That building also houses a collection of relics from the camp, ranging from inmates' uniforms and worn shoes to the rocks the prisoners were forced to haul from the quarry where they slaved away. But one section that stands out and puts a face on the Holocaust is an area that features cardboard-like cutouts of torsos and heads. Photos of victims of the Holocaust are pasted on those cutouts. The sight of so many pictures of people in their 20s, 30s and perhaps younger whose lives were cut short simply because of their faith is truly stirring.
The depot exhibit hall also features facts about the Holocaust, such as how many people died at the most notorious camps and photos of Jews with the yellow Star of David that they were forced to wear.
Visitors can also walk the guard path, a three-kilometer trail that encircles the camp.
President Barack Obama visited Buchenwald in June before making his way to France for activities marking the 65th anniversary of the Allies' D-Day invasion.
The president noted during his visit that his great uncle liberated Ohrdruf, one of Buchenwald's sub-camps.
"To this day, there are those who insist that the Holocaust never happened — a denial of fact and truth that is baseless and ignorant and hateful," Obama said during his visit.
"This place is the ultimate rebuke to such thoughts; a reminder of our duty to confront those who would tell lies about our history."