Border towns offer varying flavors of Christmas markets in different countries
by
Kevin Dougherty
November 27, 2008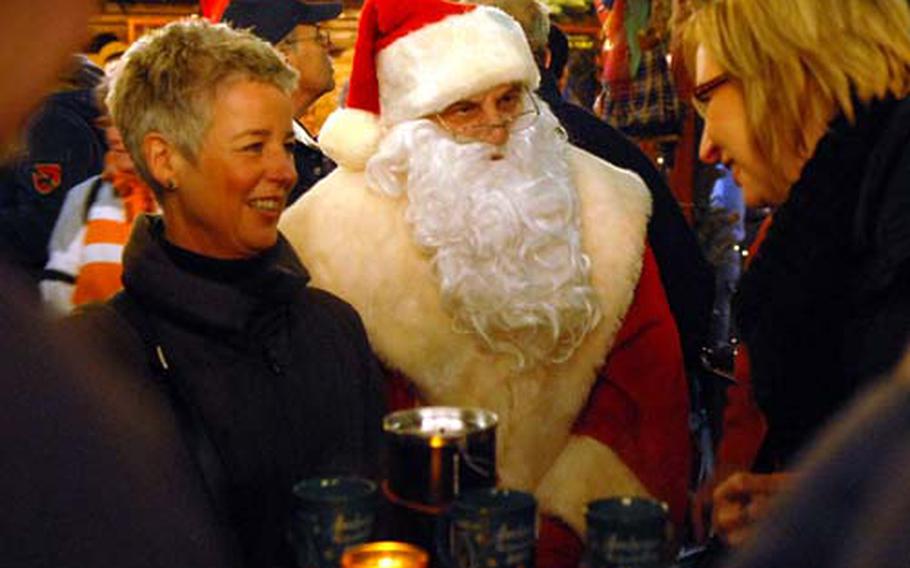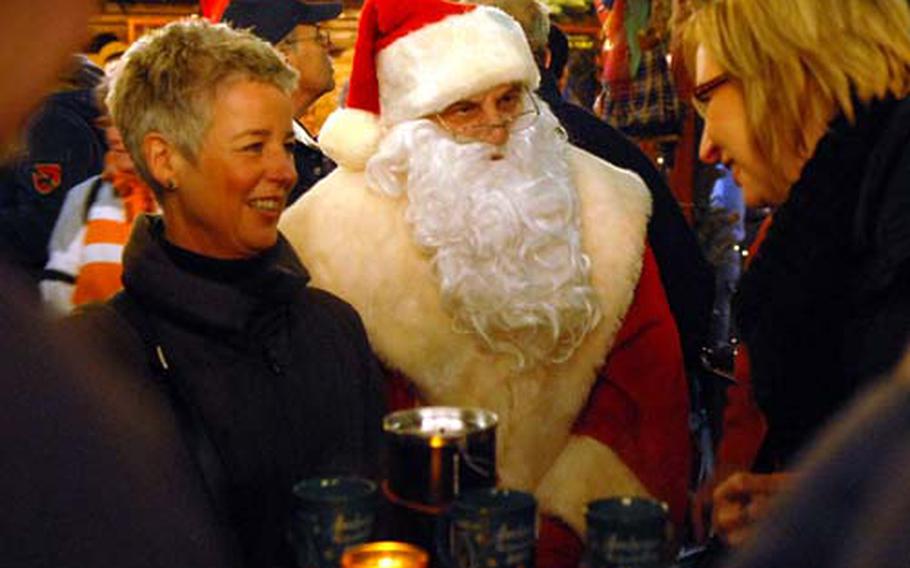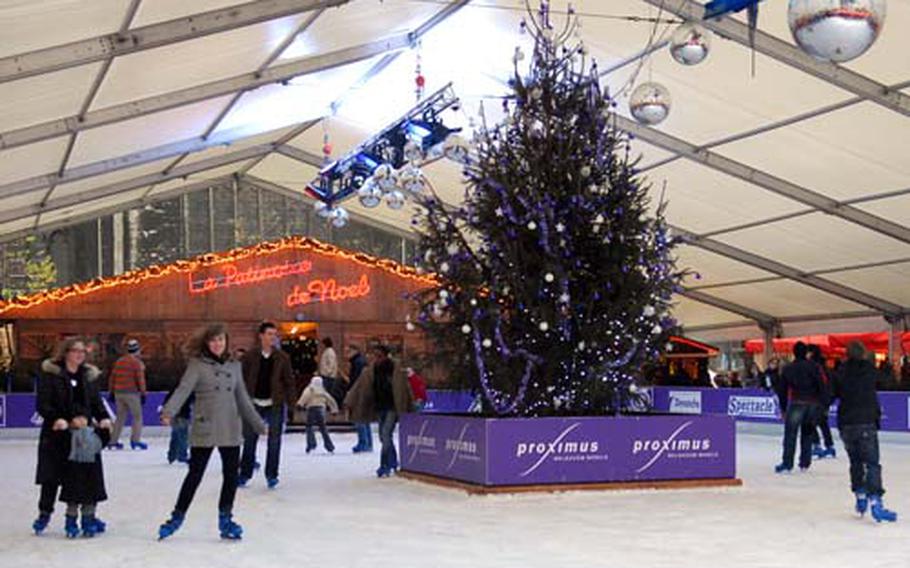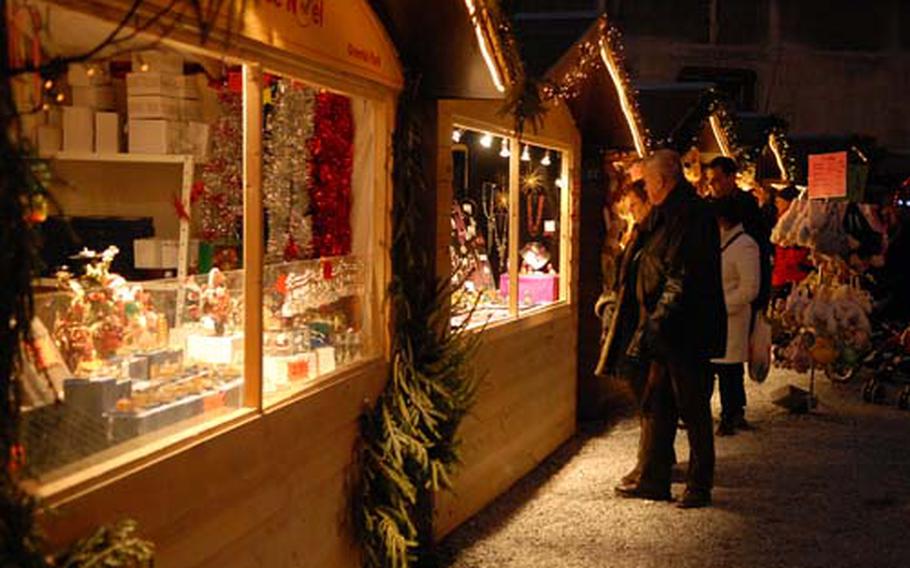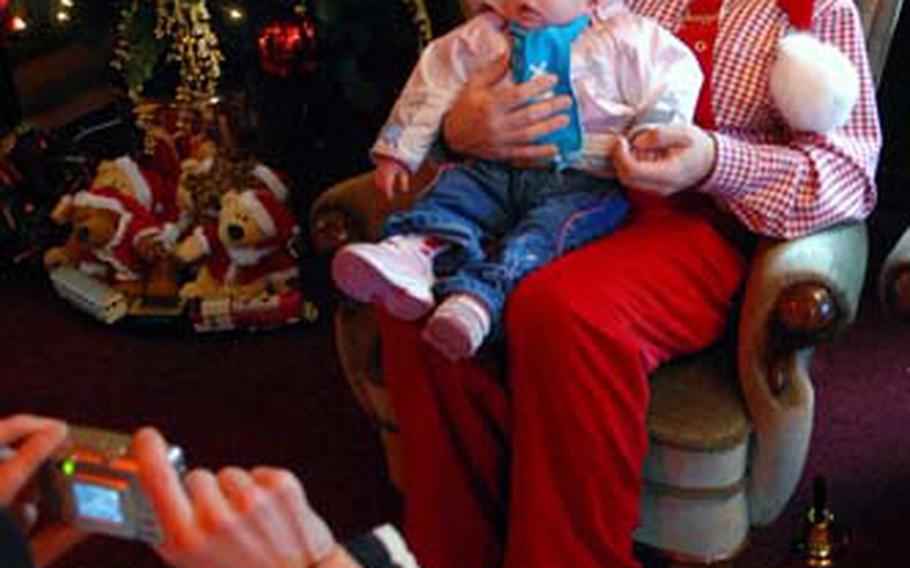 The border towns of Europe offer visitors a composite view of the culture and customs that exist on both sides of the dotted line.
While these towns can be interesting to explore year-round, the holiday season is a particularly charming time to visit. The mild blend of languages, traditions and yuletide delicacies found at Christmas markets in cities such as Liège, Belgium, or Maastricht, Netherlands, provide added spice to the season.
In Aachen, for instance, a person can overhear German, French, Dutch, English and even Italian spoken as they walk the city's central square, Katschhof. Last year, half of the tour buses that pulled up to the Christmas market originated from beyond the German border, according to Manfred Piana, one of the organizers of the annual holiday festival.
"Our Christmas market is very international," Piana said. "Between the huts, the gifts, the old town and cathedral, it all makes for an impressive picture."
The festive tradition began in Germany and Austria centuries ago, though over time the practice has spread to other lands. Today, you'll find comparable events from Denver to Dresden, Copenhagen to Colmar.
In Germany, the cradle of Christmas markets, the holiday festivals are known as Weihnachtsmarkt, Christkindlmarkt or Adventsmarkt. But no matter the name, many of the sights and sounds and smells are similar. There is the aroma of spiced wine and roasted chestnuts, the chatter of people enjoying themselves and the glow of lights strung from trees and little wooden vendor booths.
For many Americans, a visit to a German Christmas market, especially if it is the first time, is a major holiday treat. Markets in large cities tend to run several weeks, while those in smaller towns typically last a few days or so.
For an interesting twist on the wintertime tradition, consider visiting a Christmas market on the border, such as those held in Liège, Maastricht or Aachen.
Last Christmas, Dagmar Ziegler, a native of Kaiserslautern, Germany, returned to her homeland for the holidays. Now a resident of Chicago, Ziegler met up with some friends at the Aachen Weihnachtsmarkt.
The Christmas market "winds its way through the streets," said Ziegler, gripping a steaming cup of Glühwein, the mulled wine that is a market staple. "In a lot of places you just have straight streets. The winding streets are what give the Aachen market some romance. Just look at the surroundings."
Dominating the illuminated cityscape was the majestic Aachen town hall, or Rathaus. In every direction, buildings of all shapes and sizes were draped in Christmas décor.
Perhaps more than in any other city, the people of Aachen love their gingerbread. Every December, outside the town hall, a large inflatable gingerbread man stands, looking for all the world like the Pillsbury doughboy, only brown.
Two of the most popular meeting points at the Aachen market are the Hexenhof, or the witches' court, and the Glühweintreff, where people gather for the popular Christmas drink.
Not far from where the grown-ups were knocking back the mulled wine, a choir of children clad in white could be heard singing carols by candlelight. From the rafters, wind-blown presents, finely wrapped and tethered, danced like sugar plums above their heads.
Perhaps all that was missing from the scene was falling snow and St. Nick, who, as chance would have it, happened to be down the road in Maastricht.
On a cluttered desk in Santa's office, near a computer and gift-labeling machine, were packages for a Kristel, Daniëlle and David. Located on Markt Square, the Finnish-style home featured various creature comforts, including a sturdy bed and large, flat-screen TV.
"As you can see, you are in the house of Santa," said Saskia Scholten, one of St. Nick's many helpers. "He has a lot of luxuries, but he deserves it."
It all left Santa feeling, well, rather jolly.
"It's very nice," the bearded fellow said of his spread. "I'll be back next year."
The Maastricht market is more compact than the one in Aachen. The annual event is typically concentrated around Vrijthof Square, where visitors can take a spin on either a carrousel or Ferris wheel, or stretch their legs at the outdoor ice-skating rink for a few euros.
On the shopping front, the Maastricht market takes a more collective approach to holiday-gift buying. Though there are standard wooden booths for vendors, many others are funneled into a couple of large, heated party tents.
"It's another kind of Christmas market," Piana, the Aachen organizer, said of the Maastricht show.
For the final installment in this holiday trilogy, follow the Meuse River south for about 20 miles to the Belgian city of Liège.
Like Aachen, the Christmas market here tends to be spread out. Much of it lies near the Place du Marche, Place St. Lambert and St. Paul's Cathedral.
While there is a nice assortment of gift booths, the Liège Christmas market seems to place a greater emphasis on food and drink. The food selection runs the gamut of holiday favorites, from marzipan and gingerbread to chocolates and Glühwein.
More than the other two cities, Liège emphasizes the international flavor of its market. Many of the food and beverage booths show a connection through their décor to one land or another. The assortment includes Canadian, Greek, German and Italian themes. At the Scandinavian Chalet, a young woman serves drinks and shots favored in those northern lands.
Despite the international atmosphere, one country seems left out in the cold.
"Americans are welcome to come," Marie Peeters said, "but a lot of Americans don't know Belgium."
If that is the case, there is no better time to find out than now.
Know & goThis year, the Aachen, Germany, Christmas market is open 11 a.m. to 9 p.m. daily through Dec. 23; Winterland Maastricht, Netherlands, begins Monday and continues through Jan. 6; and the market at Liège, Belgium, is open Sunday through Dec. 30 from 11 a.m. to at least 8 p.m. (10:30 p.m. maximum) on weekdays and from 10 a.m. to at least 8 p.m. (midnight maximum) on weekends.
If these locations are beyond reach, there are scores of other European Christmas markets to choose from. For a sample of what is available, including dates and locations, check out the list on Page 28.