Black Sea coast: Experience the beauty
by
Russ Rizzo
October 6, 2005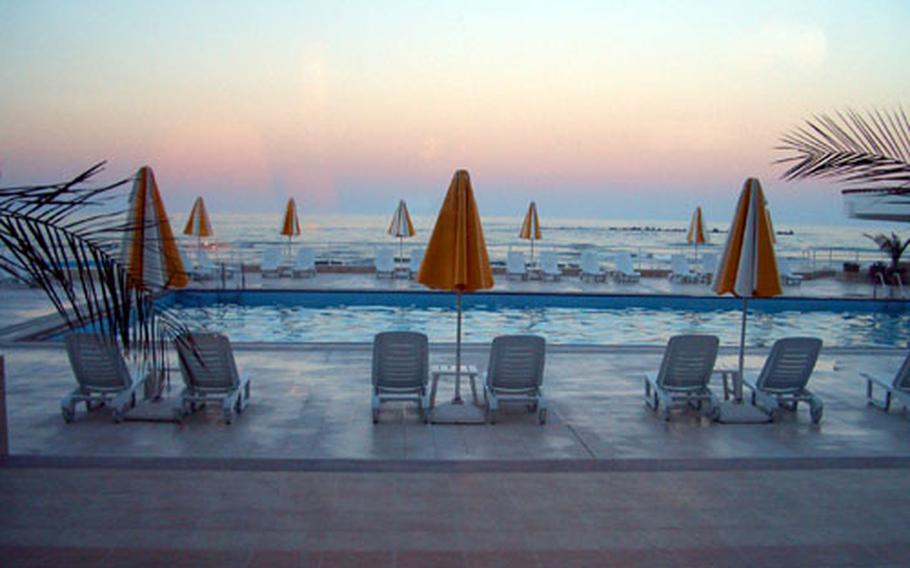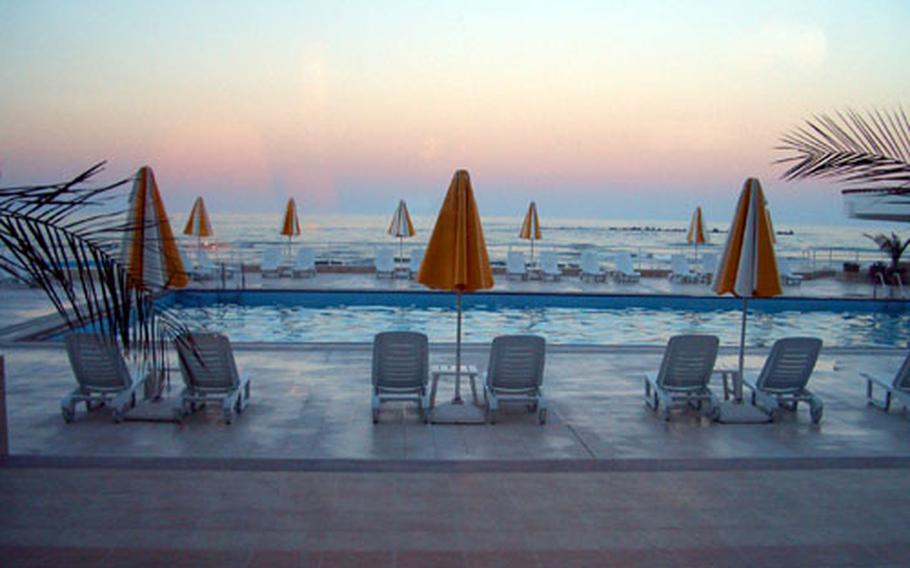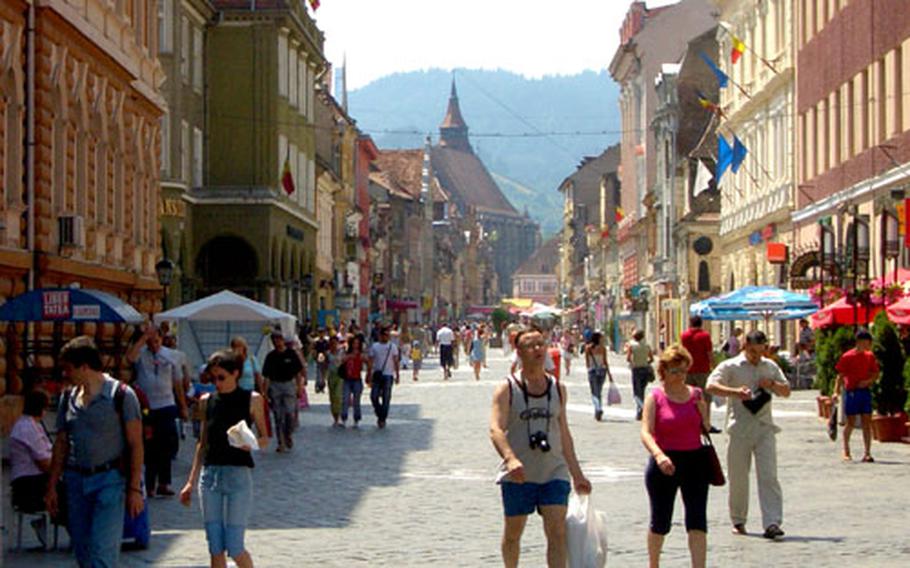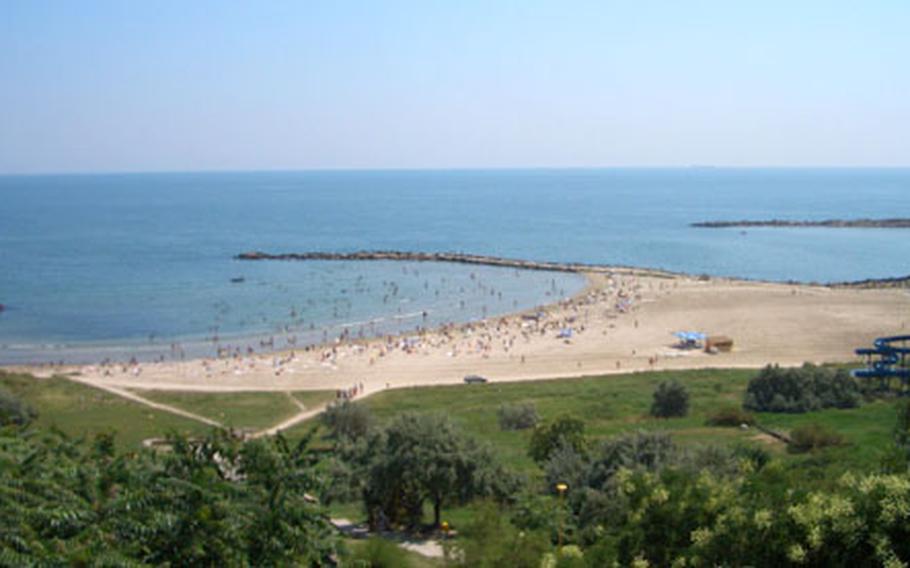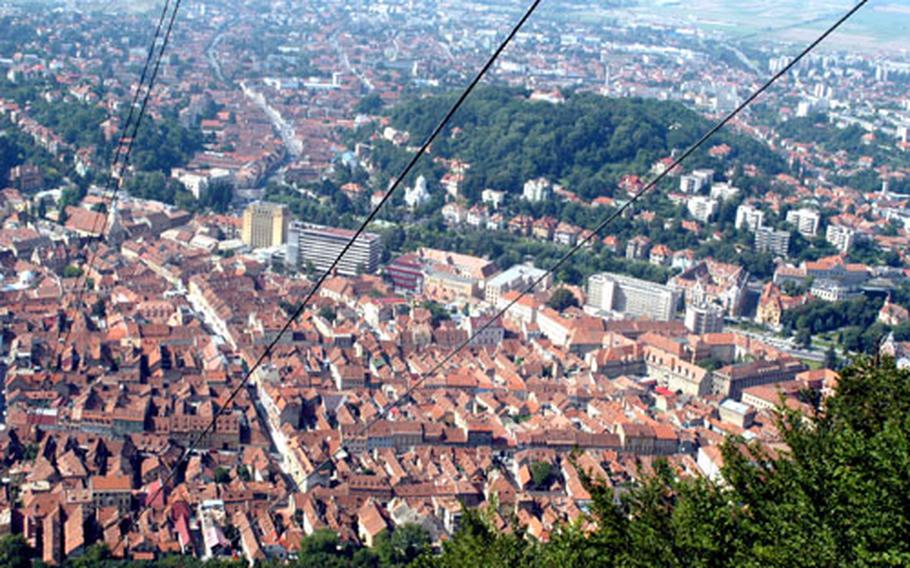 Visitors to Romania's Black Sea coast will find variations of the phrase "esti frumoasa" — "you are beautiful" — come in handy.
It can be used to refer to the famously gorgeous women who dance topless under a beaming sun on the soft-sand beaches.
Or, it can be used to refer to the area's breathtaking countryside and charming small cities.
In July, during a break in training exercises in Romania and Bulgaria, I was able to see a bit of Romania. On the six-hour train ride from the coastal resort town of Constanta to the popular city of Brasov near the country's center, views turned from sunflower fields to mountain peaks.
Nestled at the foot of two mountain chains, Brasov pulls off a cozy mountain-village atmosphere with cobblestone pedestrian walkways lined with boutiques and restaurants.
A cable-car ride to the top of a hill a short walk from the city center offers stunning views of rust-colored rooftops below. A walk back through the woods makes it easy to forget that the path is just a stone's throw from Internet cafes and coffee shops.
Brasov makes an ideal starting point to explore the Carpathian Mountains, which offer hiking in the summer and skiing in the winter.
Farther east, the city of Sighisoara draws visitors from around the world to its well-preserved walled city. It's no wonder the country's most popular medieval festival is held here each year in July.
Visitors take over the city of 32,000 people for three days to enjoy medieval art, crafts and music, and drink $1 beers. They dress in costumes and search the town for their next form of entertainment.
The energetic ones find well-hidden night clubs and dance to American pop and hip-hop to escape from the Old World atmosphere.
The city's clock tower, built in 1556, houses a museum of the history of the area, although a walk through the town and its centuries-old buildings offers a more tangible idea of what life was like in medieval days.
Towns brimming with life fill the countryside all the way west to tiny Targu, where open-air markets bring locals together to enjoy traditional foods like mamaliga, a type of corn meal; sarmale, minced meat in cabbage leaves; and mizi, a type of grilled meat.
The whole scene will leave you thinking "it is beautiful" — in any language you choose.