Berlin: Plenty of attractions to delight children
---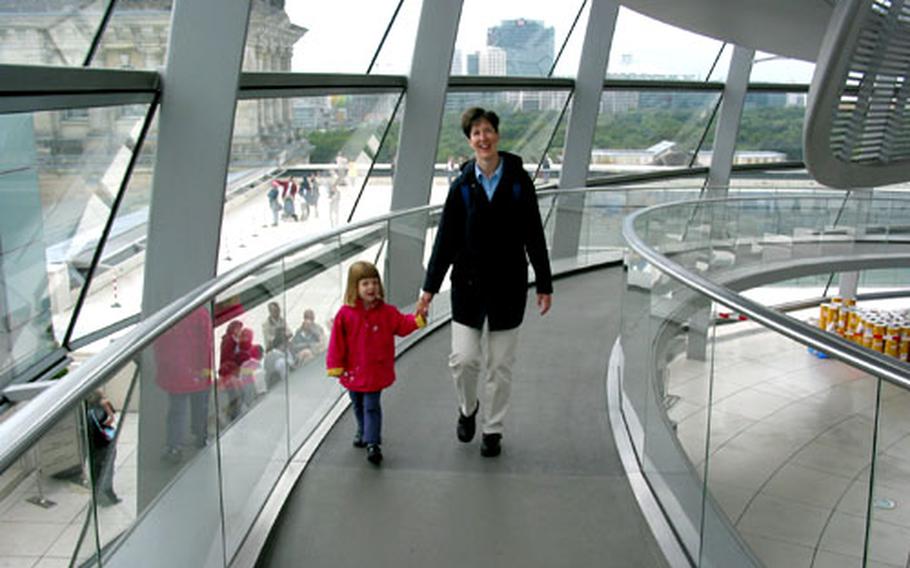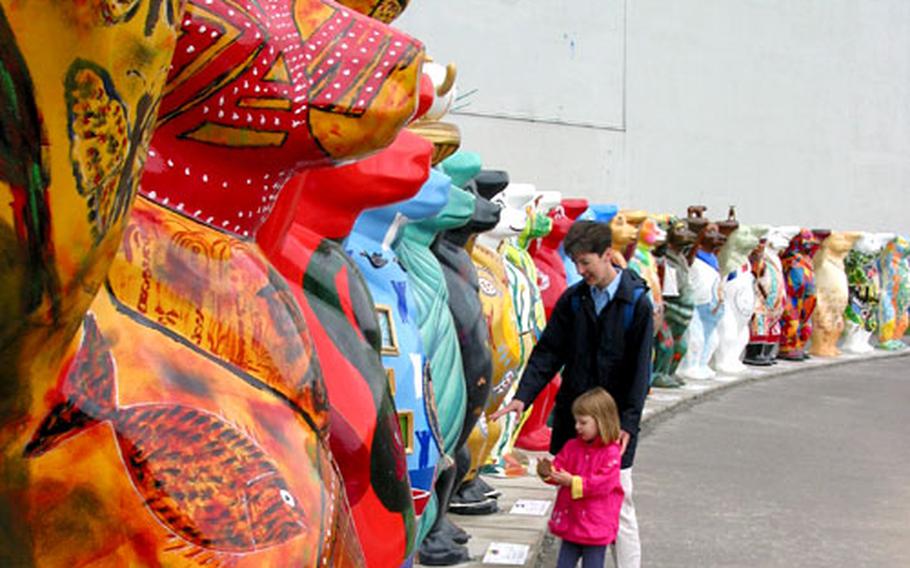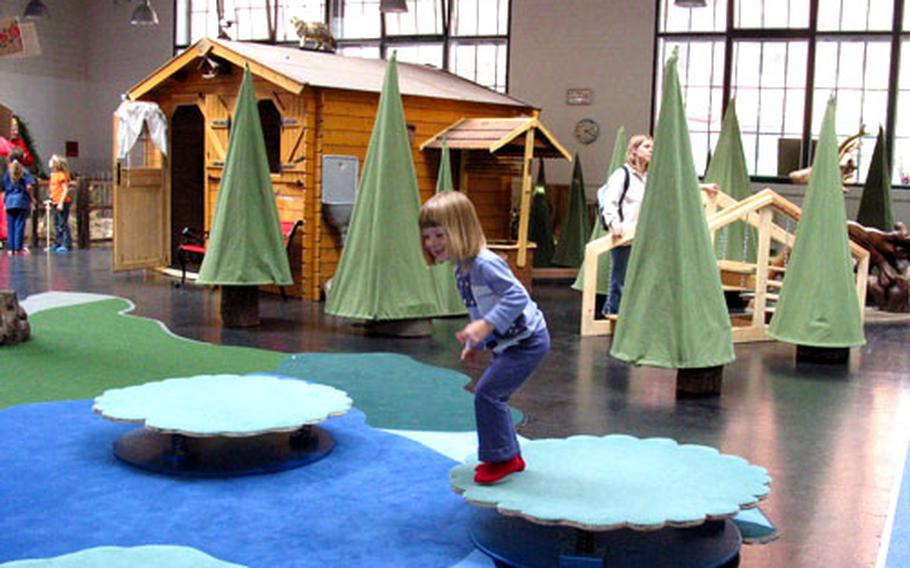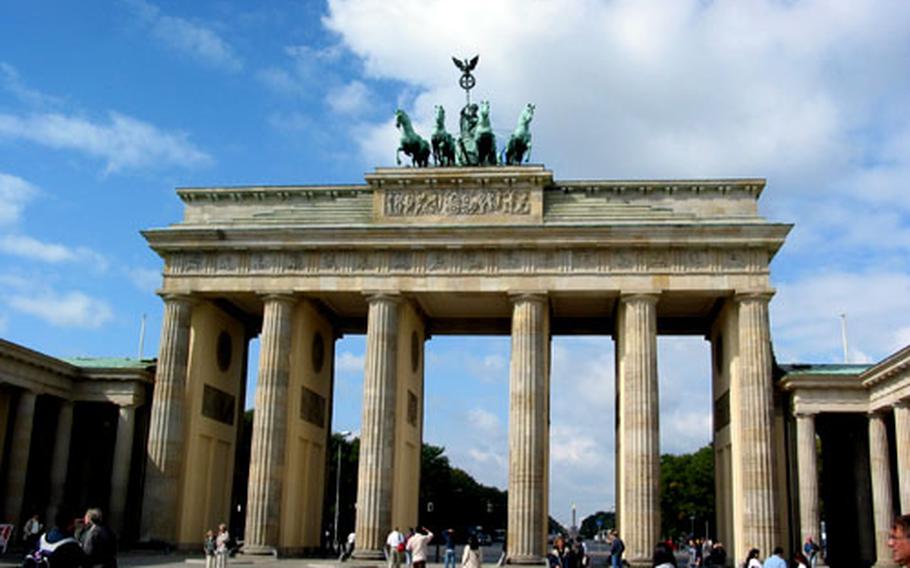 The lively city of Berlin is a gold mine of travel adventures for families with children. From the nonstop action of the U-Bahn and S-Bahn train network to a breathtaking climb to the top of the Berliner Dom, the German capital city offers sights and sounds for little travelers of all ages.
Parents and children alike can easily see the highlights of Berlin after carefully researching and planning for transportation and hotel location. My family recently ventured to this amazing destination over a long holiday weekend and left with plenty of wonderful memories.
Every exciting trip begins with a great mode of transportation. Due to the long distance from our home near Heidelberg, Germany, to Berlin, we decided to go by train. The Deutsche Bahn rail network whisked us happily from a connection in Mannheim and deposited us in the heart of Berlin at the Zoologischer Garten train station. Our 3-year-old daughter, Caitlin Adaline, enjoyed the freedom to play with her toys all over our seating area and the ability to visit the amazing train toilet any time she wanted.
Keenly aware of the limitations of our little traveler, we selected a hotel in downtown Berlin, near the Kurfürstendamm area. This choice — though not cheap — permitted us to be close to a variety of eating establishments that suited our daughter's appetite and to be adjacent to several U-Bahn and S-Bahn train stations to match our travel needs.
We also selected our hotel for its swimming pool, providing an excellent outlet for fun and for dodging any unpleasant weather.
Berlin is filled with famous landmarks and monuments that are perfect places for exploration by any child. Our daughter reveled in the gorgeous Berliner Dom, Berlin's cathedral. It was amazingly restored after a bomb hit the apex of the cupola during World War II, causing severe damage to the Sermon Church inside the Dom. We were all amazed at the beautiful mosaic, bronze and gold work and gaped upward at the restored dove in the cathedral's cupola.
But our reward for venturing to this landmark was the great climb up to the cupola itself. Through walkways and stairs, Caitlin delighted in the freedom to climb to an outside, eagle's-eye view of Berlin.
The Brandenburg Gate was a natural choice for another sightseeing stop for our daughter. Its impressive size and current situation as a pedestrian area created a natural playground. Caitlin laughed with glee as we all ran through the recently restored gate and traced the stone outline, along the ground, of the former Berlin Wall.
Nearby is the renovated Reichstag building, home of the German Bundestag, or parliament. It was topped with an elliptical glass dome and viewing gallery in 1999, which provided another delightful area for climbing high into the Berlin sky.
We arrived at the Reichstag early in the morning, which let us gain quick access to this free public building. As we walked up the spiraling walkways and noted each landmark we had already visited, the lines and the wait for visiting this amazing building grew longer. Parents with children — and just about anyone else who hates standing in line — should arrive either in early morning or the evening to avoid the longest lines.
We spent one morning at the Haus am Checkpoint Charlie, which sits across the street from a replica of the former guard shack and the crossing point between West and East Berlin. After smiling for a few photographs at the shack, our daughter requested that a trip through the museum be quick, but soon found the displays fascinating.
The museum presents tales and a variety of artifacts related to the escape attempts of East Germans to the West, and features short films to capture everyone's attention.
A short walking distance away was a small remaining section of the Berlin Wall, and another chance for our daughter to see a piece of Berlin history in person.
Like any major city, Berlin has an array of museums. While museums often prove boring to children, they also give them glimpses of historical artifacts and a few moments of fun. The Pergamonmuseum on the Museumsinsel, or Museum Island, was a great source of entertainment for our daughter. With an efficient swarm of museum assistants, our family was quickly outfitted with free English audio tour packs, complete with headphones and electronic buttons.
Caitlin delighted in sitting on the steps of the Pergamon Altar, listening to the "lady talking" while gazing at the friezes depicting dramatic scenes of Greek mythology. The Ishtar Gate of former Babylon and now modern Iraq offered an attractive and colorful display of blue, yellow, and green bricks lining the walls of the museum to form the Processional Way and the gate itself.
Seeking a Berlin museum that catered to children, we headed to the the Kindermuseum Labyrinth, or Labyrinth Children's Museum, in the city's northeastern section. This place provided an amazing world of experimentation and play for our daughter.
The museum, which was featuring the world of "Rapunzel and Haensel-in-Boots," a mix of fairy-tale characters, is between a few industrial buildings. It had a huge indoor play area, complete with flying wooden geese, massive wooden chairs and swinging bridges "á la Rapunzel and Haensel!" Caitlin leaped onto huge spring-activated water lily pads and swung from a rope attached to Rapunzel's tower, releasing the remainder of her energy from a day of sightseeing.
We sought out the Natural History Museum after deciding the Technical Museum, was too advanced for our little traveler. This choice provided some educational museum time as we met the world's largest original dinosaur skeleton, a brachiosaurus, in the glass-covered courtyard. Caitlin thoroughly enjoyed looking at the stuffed mammals and animals, including the famous Bobby the Gorilla, preserved from his former days at the city zoo.
We topped off our visit with a stop at the Berlin Zoo. It was founded in 1844 and is the oldest in Germany, but a fabulous place that did not show its age. The natural beauty of the gardens and location combined with the ability to view animals in various habitats enthralled our daughter for a solid two hours.
We visited the zoo during the morning when many animals were venturing out of their cages and pens and enjoying their food. While munching on hay, an elephant lumbered over to gaze at our daughter, and many monkeys and gorillas leaped into action as she entered their view.
The small animal petting zoo was also a great stop, permitting our little girl to provide plenty of personal attention to a cute black-and-white baby goat.
While in Berlin, we used the U-Bahn and S-Bahn train network to get around. Not only did this provide entertainment for our daughter, it saved us time and energy for the day's adventure.
The majority of the train stations are near landmarks or museums, and often are historic and artistic themselves. The newer stations were stroller-friendly with modern elevators to speed passengers up and down.
We used the economical "Welcome Card" 72-hour travel passes purchased from the Berlin Tourist Office and found traveling without having to fumble for fare cards at each stop worth every euro cent.
We never were concerned with finding a place to eat that met our time constraints, our budget and our appetites. Berlin brims with recognizable fast-food restaurants like McDonald's, Burger King, Kentucky Fried Chicken, Haagen-Dazs, and Pizza Hut, satisfying our daughter's sudden hunger attacks.
We typically paired these offerings with a few sit-down places such as Hard Rock Café, T.G.I.Friday's, and Schlotzsky's Deli, permitting our family to have a complete "American dining experience."
One evening we ventured for a sit-down meal at the fabulous Mexican restaurant !Viva Mexico! It is operated by an English-speaking Mexican family and was a great experience.
As each day's adventures and memories mounted, my family grew fond of the German capital. With plenty of English-speaking restaurant staff, museum personnel and shopkeepers, we quickly became comfortable and almost forgot to speak in German.
We were able to move about the city with great ease and soon discovered a few "friends" along our way each day.
Our daughter had noticed the Buddy Bär Berlin, or Buddy Bears of Berlin, colorful and enchanting fiberglass bear creations. The bears are posed along streets, in shopping districts, and by monuments and landmarks, a welcome sight in our wandering paths. A massive display of "United Buddy Bears," representing countries from all the continents, greeted us at one side of the Brandenburg Gate.
When we realized that we left one of our daughter's favorite bears in our hotel after returning home, our family decided that the "lost little bear" was probably galivanting around with the Buddy Bears and enjoying Berlin, our little traveler's dream city.
Theresa Wesson is a freelance writer living in Heidelberg, Germany. E-mail her at: theresatravel@wessonality.com.
If you go ...
Getting there: Berlin can be easily reached by train, plane or automobile. Our family went by train and booked tickets on the Internet at www.bahn.de. This site is not offered in English, but an option is to visit a Deutsche Bahn ticketing office for personal assistance. Several daily flights are available to Tegel Airport through German airlines. Although my family has never driven to Berlin, we spotted several American-plated vehicles motoring around the city during our stay.
Internet information: Berlin offers a wealth of information through the Internet, permitting you to research your trip or to virtually visit the city anytime. The Web site www.berlin.de provides an amazing array of details about the city. To get the information in English, just click on the British flag in the far right corner of the Web site before searching.
An outstanding site for information relating to children and visiting Berlin is www.berlin-tourist-information.de. It offers a "Berlin for…" section on the left side menu with a specific section titled "Berlin for Children and Families." Package deals on accommodations and tours and an extensive list of museums and other entertainment are listed.
A delightful site that offers more Berlin information and excellent travel ideas in English is www.travelforkids.com/Funtodo/Germany/Berlin/berlin.htm. It offers details on each museum with possible sights and artifacts of interest to children. Be sure to click on the information arranged by the sections of the capital city and read about the great places to go swimming if your little travelers (and you) need a break.
Hotel: We stayed at the Crowne Plaza Berlin City Centre, a hotel my husband was familiar with from past trips to Poland for military exercises throughout the years. I would recommend it for its location, but it is pricey for families and does not include breakfast. We went ahead and splurged because there was a convention in town and other less-expensive hotels in the area were booked. If you want to do the same, the hotel is at Nürnberger Strasse 65 and can be contacted through its Web site at www.cp-berlin.com or by telephone at (+49) (0) 30-210070.
Food: There is a wide variety of "American" eating establishments throughout the city. The Internet research we did before the trip greatly helped our ability to locate these places.
The Hard Rock Café was four blocks from the Europa Center in the Kurfürstendamm area. Find it on the Web at www.hardrock.com/locations/cafes/.
Situated at the east exit of the Alexanderplatz U-Bahn station was a very cozy T.G.I.Friday's (www.tgifridays.com/locator.htm).
Several recommendations from travel books and Web sites helped us find a Mexican restaurant. The !Viva Mexico! Restaurant is at Chausseestrasse 36, a few blocks north of the Zinowitzerstrasse U-Bahn station and near the Museum für Naturkunde. The restaurant was open starting at 5 p.m., contrary to published information.
Places to see: The amazing and colorful Buddy Bears of Berlin has a dedicated Web site that can evoke fond memories of the Buddy Bears you will see around Berlin. Go to www.buddy-baer.com/en/index.html for information in English. We never located a map for finding these infamous creations. With hundreds of Buddy Bears in existence, it would take several trips to Berlin to find them all.
For up-to-date information about the Labyrinth Children's Museum in Berlin visit www.labyrinth-kindermuseum.de. The information is in German but there are many pictures of the play areas. Opening hours may vary depending on the time of the year but are typically in the afternoon. The Web site also provides information about the current activity or featured display within the museum.
Berlin travel tips: Maps of the U-Bahn and S-Bahn train networks are readily available in various formats. We found a map titled "Michael Brein's Guide to Berlin: U-Bahn Map & Guide" very helpful with detailed maps of the surface streets in relation to the U-Bahn stations and the points of interest. This map quickly oriented us when we wandered out into unfamiliar surroundings.
— Theresa McMillan Wesson
---
---
---
---