Baloy Beach, Philippines: A paradise for tourists and old salts
by
Seth Robson
April 23, 2015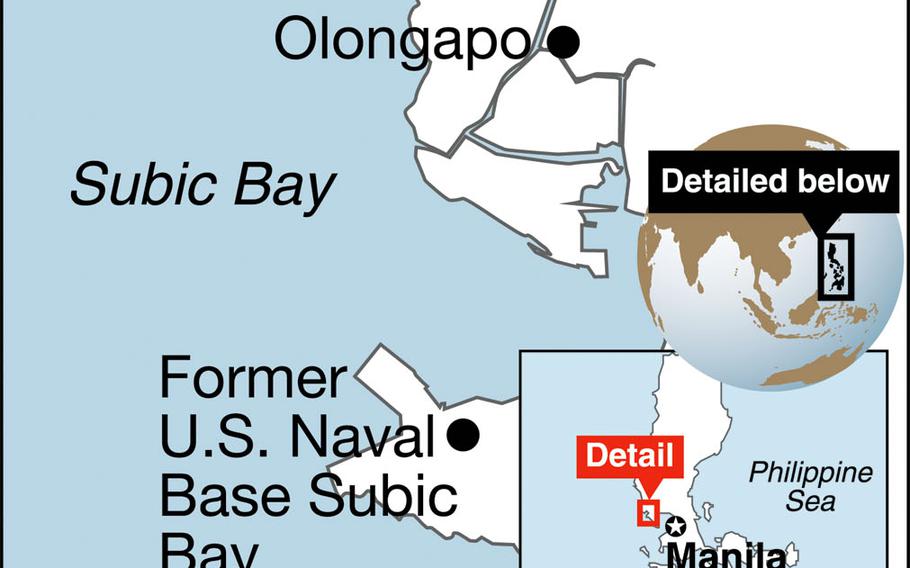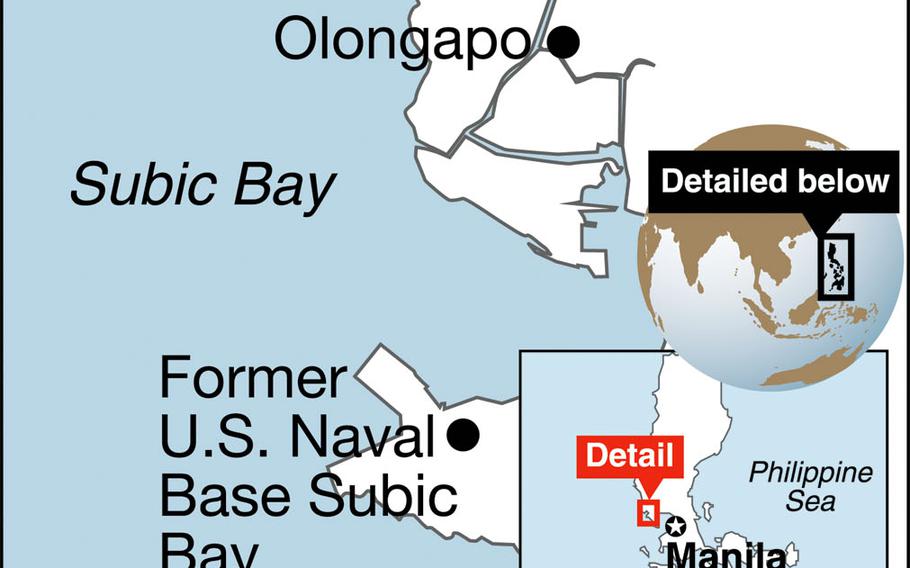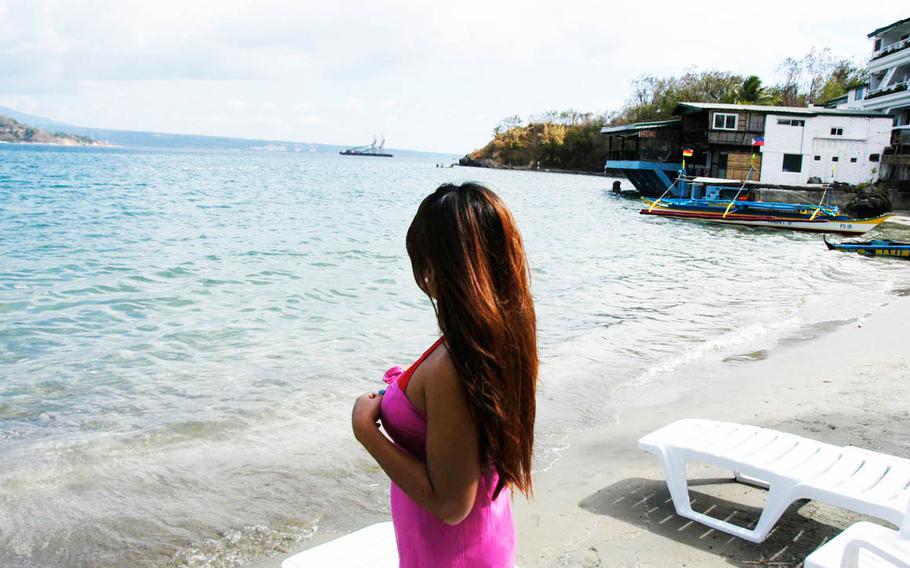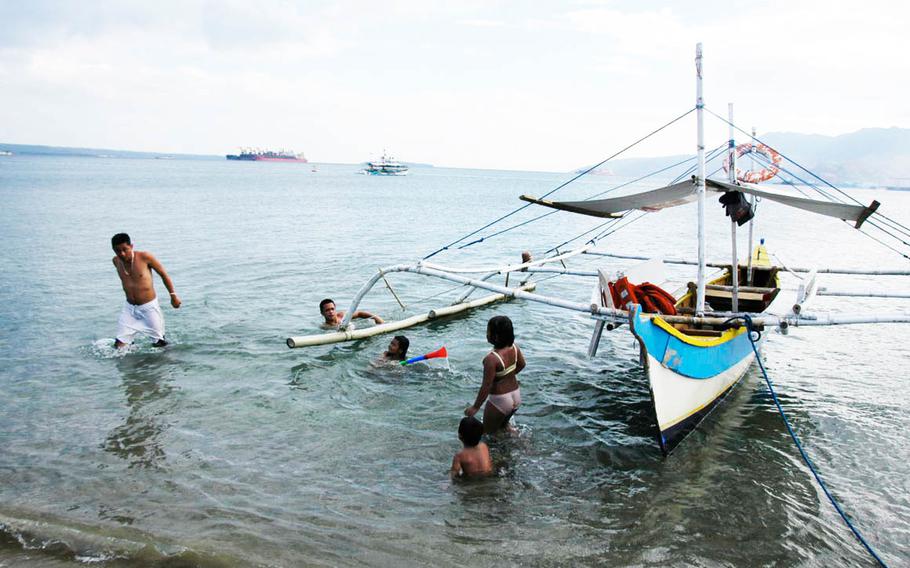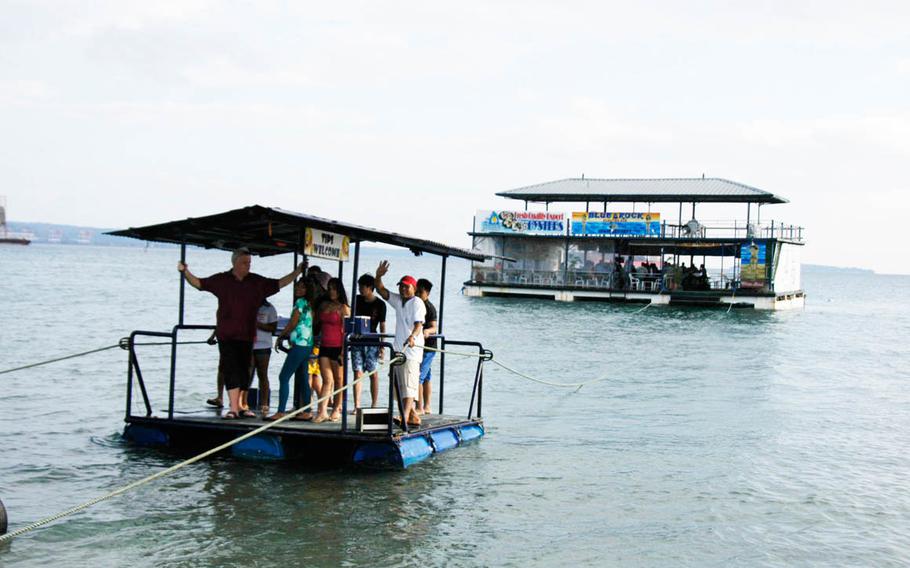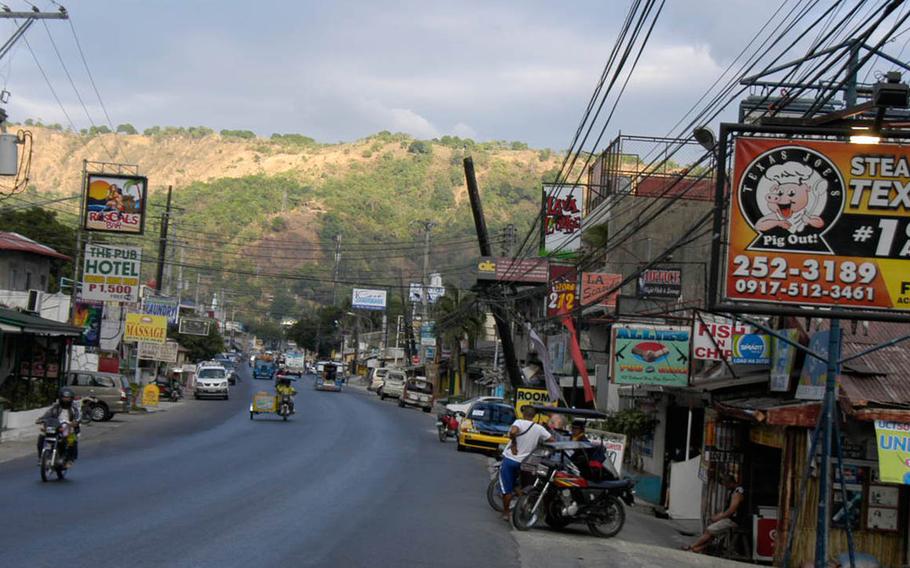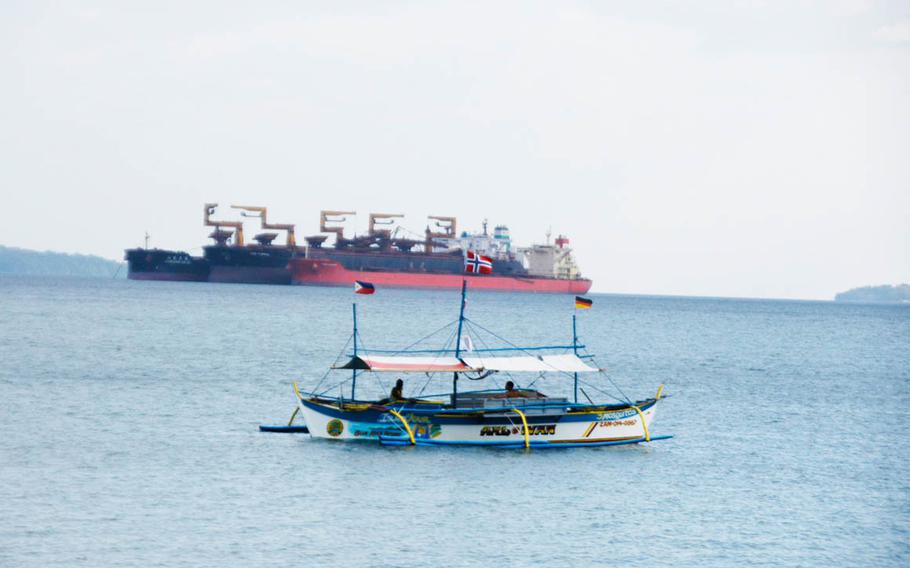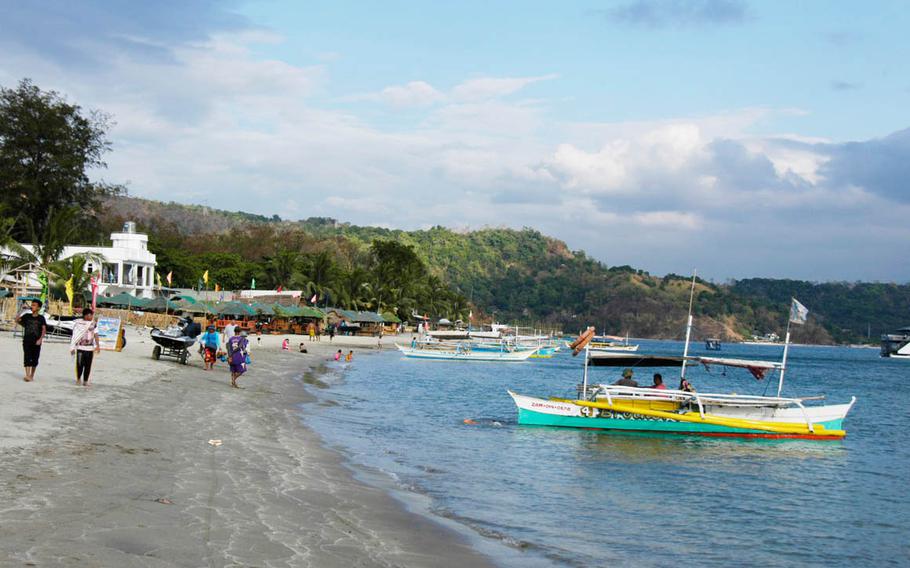 On Baloy Beach in the Philippines, you can feel a gentle sea breeze on your face and warm sand between your toes as you listen to the gentle lapping of waves and the laughter of children at play.
The aging two-legged hulks strolling around Subic Bay can't spoil the scene and likely can provide some unexpected entertainment. They likely have been around the world at least a few times, either with the military or as commercial sailors, and if you want to hear their stories, just ask them over a cold beer at the Blue Rock, a restaurant with a floating bar moored at one end of the beach.
Baloy, just a few miles from the old U.S. Naval Facility Subic Bay, is a popular spot for retirees from places like Australia, England and the U.S. who stroll hand-in-hand with Filipina wives and girlfriends young enough to be their daughters or even granddaughters. More than a few of the old boys look like they recently traded business suits for flip flops, board shorts, a new tattoo and a sunburn.
The foreigners congregate at the western end of the beach, shuttling out to floating bars on barges attached to cables. Some are on vacation — ostensibly to scuba dive and golf — while others have decided to while away their waning days in a tropical paradise where a western pension is more than enough to get by.
The rest of the beach is a playground for Filipino families. Adults eat and drink at beachfront hotels while their children wrestle on the sand. More adventurous holidaymakers head out on the water on ancient wooden outriggers or the latest jet-skis.
Just back from the beach there are plenty of places where a retiree can feel at home — bars with names like Midnight Rambler and Harley's Pub — where sports on TV, classic rock n' roll music blares and cold beer is on tap. Most of the hotels have Wi-Fi Internet.
Restaurants serve up local fare such as chicken and pork adobo and lumpia, along with fresh oysters, shrimp and snapper. You can get a fantastic meal here for $10 to $15 and wash it down with a fresh fruit smoothie.
Want to do more than eat and drink? Try yachting, scenic flights, parasailing and visiting local tourist attractions such as a zoo and an aquarium. Thrill-seekers can rent a device that allows them to zoom over and under the water, powered by water spouting from jets at their feet. Or just cool off with a dip in the bay or one of the hotel swimming pools.
On the seedier side, the Barrio Baretto neighborhood, a short walk from the beach, has dozens of bars and gentlemen's clubs filled with scantily clad young females. The red-light district also is home to a Veterans of Foreign Wars post.
Australians make up the largest group of foreigners in the neighborhood. Few appear to be maintaining an exercise regime, unless you count downing pints of San Miguel, the local beer.
However, the presence of so many elderly foreigners means there's no shortage of people with time on their hands and tall tales to tell over a drink and a game of pool.
robson.seth@stripes.com Twitter: @SethRobson1
Baloy BeachGetting there: A taxi from Manila will cost about $120, although rates are negotiable. It's about a two-and-a-half hour drive from the airport to Subic Bay via the North Luzon Expressway and the Subic Bay Freeport Expressway, which links the port to Angeles City and the former Clark Air Base.
Staying there: At Baloy Beach there are several large hotels that include bars, restaurants, outdoor swimming pools and Internet. Rates start at just over $50-a-night.
Attractions: Swimming, surfing, SCUBA diving, horseback riding, trekking and jetskiing. A useful guide is at: www.subic.com/adventure.php
Food: Beer at the local bars is cold and cheap. A decent diner runs $10 to $15 at the hotels on Baloy Beach, but the food is cheaper in nearby Olongapo City.
---
---
---