At Stuttgart, an alternative to Munich's big show
by
Charlie Coon
September 29, 2005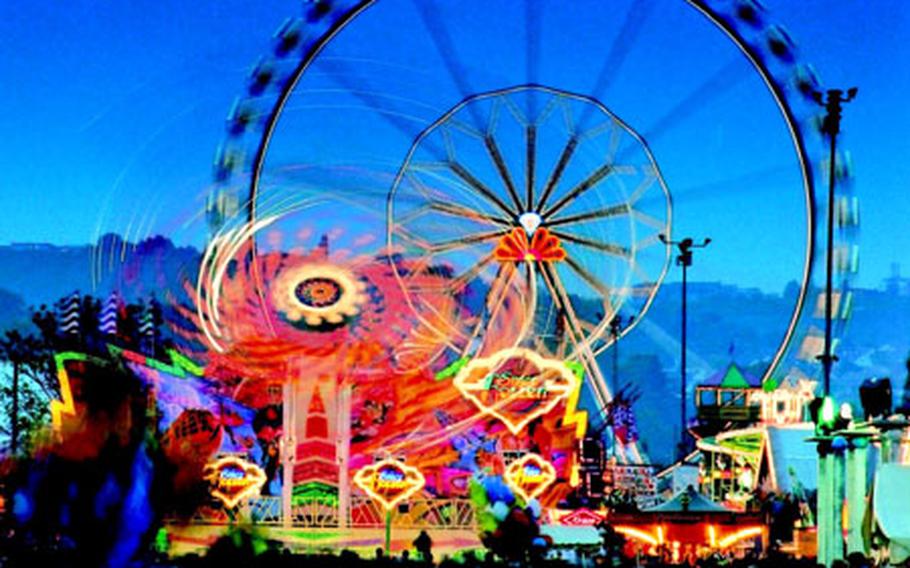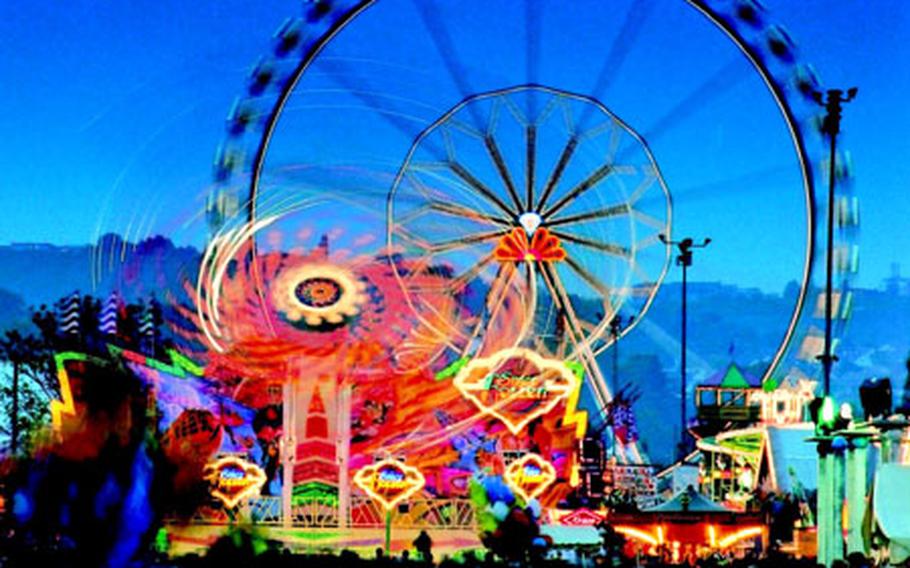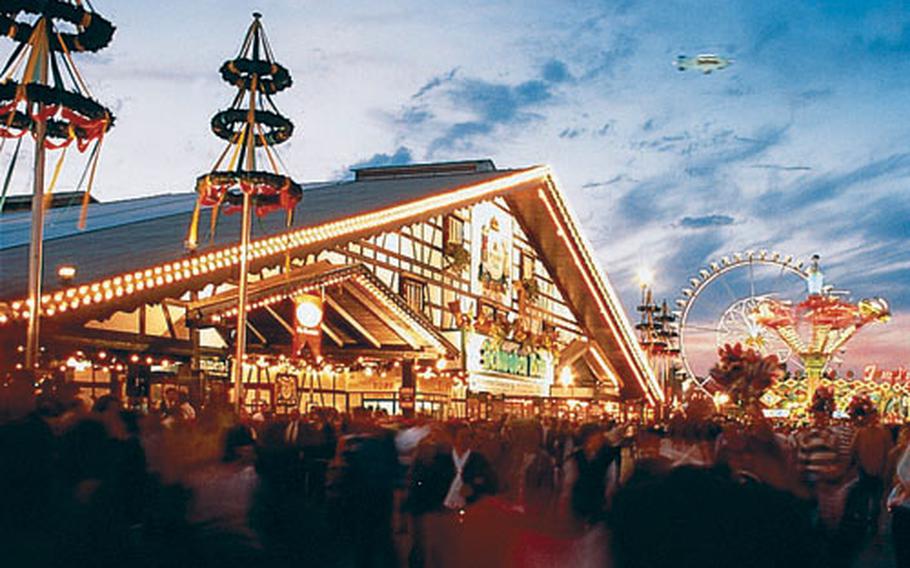 Can't make it to Oktoberfest?
No worries. The Cannstatter Volksfest, a smaller — but by no means small — beer festival is under way in Stuttgart.
The Volkfest is maybe one-third the size of Oktoberfest but offers plenty of rides, vendors booths and five huge beer tents featuring live music, liter mugs of Stuttgart-made brew and thousands of revelers.
Since it's about two hours by car closer than Munich from Wiesbaden, Kaiserslautern and Heidelberg, the Volksfest might be a decent alternative. It runs through Oct. 9.
And for those who want to plan a beer-filled overnighter, Stuttgart might be a better choice.
Finding lodging is "not a big problem," said Karin Storz of Stuttgart's tourism office. "Hotels are available."
Stuttgart's hotel hot line is (+49) (0) 711-222-8233 for those looking to book in advance.
Once travelers arrive in Stuttgart, they can board the U-1, U-2 or U-11 train, all of which stop within easy walking distance of the Volksfest.
There are more than 300 attractions, including rides, game booths and food vendors, at the fest, as well as specialty "villages" and markets. Stolz said that 3 million to 5 million people a year visit the festivities, depending on weather.
There is also tradition. The Volksfest began in 1818 and has been held almost annually. And since Stuttgart is located in the Swabian part of Germany, the food is in that tradition. The pasta-like creations of cheese Spätzle and Maultaschen are among the specialties.
If you go ...What: Cannstatter Volksfest, Stuttgart.
When: Daily through Oct. 9.
Hours: Noon to 11 p.m. weekdays, 11 a.m. to 11 p.m. weekends and German holidays.
Where: Cannstatter Wasen, Stuttgart-Bad Cannstatt
Web site:www.stuttgart-tourist.de. Click on the British flag for English.
— Charlie Coon