Art without restraint
by
Lisa M. Novak
March 4, 2009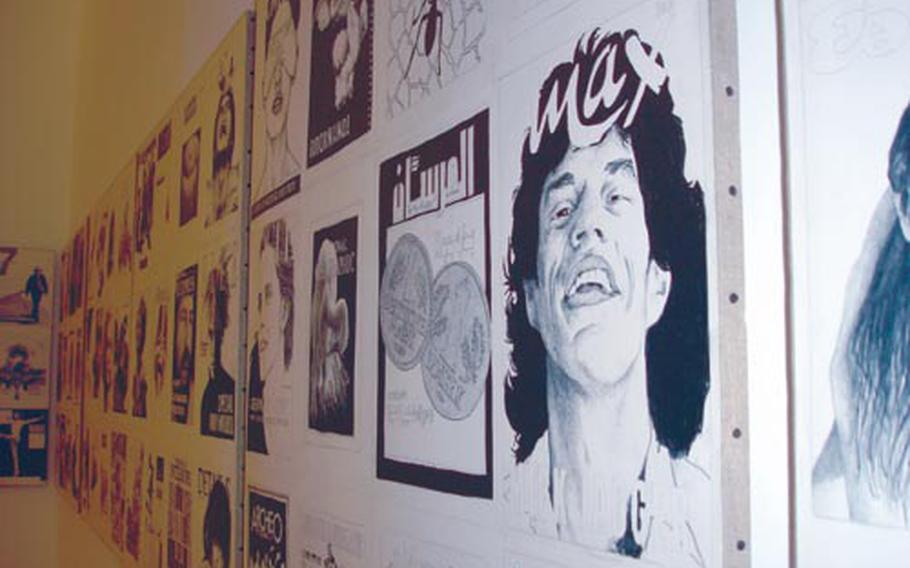 The art of Alighiero Boetti, best known for his embroidered works crafted with Afghan and Pakistani artisans in the 1970s, is on display at Naples' MADRE (Museo d'Arte Contemporanea Donnaregina).
Known for his use of easily accessible materials, and employing the help of other artists and nonartists, Boetti became part of the Arte Povera movement, marked by a lack of restraint with regard toward technique.
In later years, the artist added an ampersand between his first and last name to demonstrate the plurality of his works — individual concepts physically created by many. Diagnosed with cancer in 1993, he died in 1994 at the age of 53. The work he left behind illustrates his belief in the strength and beauty of simplicity.
One of his best known pieces, "Mappa," is an embroidered map of the world, with the shape of each country depicted by its flag.
"For the finished work, I did nothing, chose nothing in the sense that the world is as it is (I didn't draw it) and the national flags are as they are (I didn't design them)," reads a quote from the artist printed on the gallery wall. "What emerges from the work is the concept; the rest was not a matter of choice."
Far from modesty, (which artists aren't known for) Boetti's commentary on his art reflects his desire to let the work speak for itself, without need of translation. All interpretation is welcome and valid.
"It's very colorful," said 10-year-old Henry Mathias, on holiday with his family from France. "It shows diversity of people in the world."
Other works include pencil sketches of magazine covers from 1990, a few sculpted pieces, including a life-size bronze "self-portrait" of the artist in the museum courtyard, and Da Vinci-like sketches with embedded poetry. The display includes biographical information on the artist, printed on the walls next to his works, and video clips playing throughout the gallery.
The works are on loan from permanent holdings around the world. The display runs through March 11. Entry into the museum is 7 euros, but Mondays are free. The MADRE is at Via Luigi Settembrini, No. 79, down a side street along Via Duomo. The closest underground station is Piazza Cavour.