Europe Quick Trips
Art turns Naples subway into 'catacombs of beauty'
by
Scott Wyland
January 17, 2018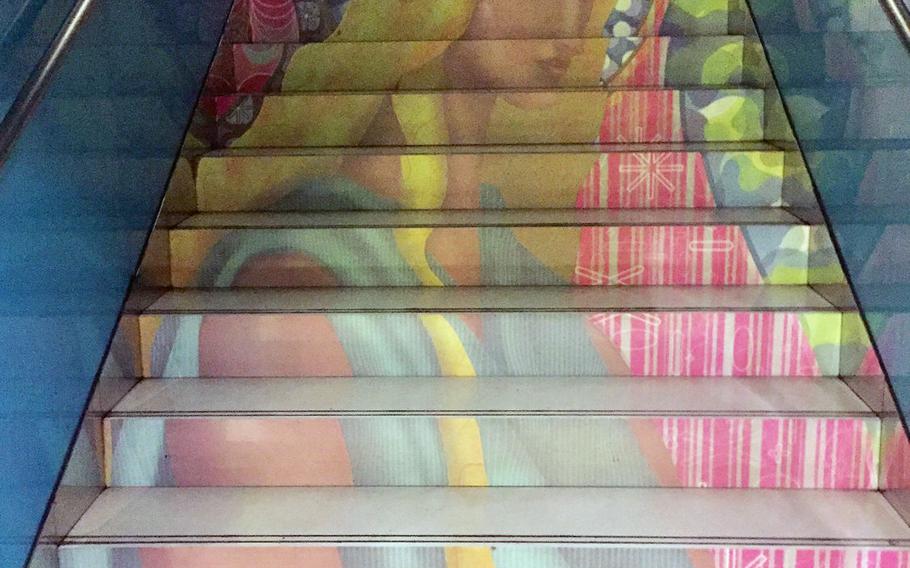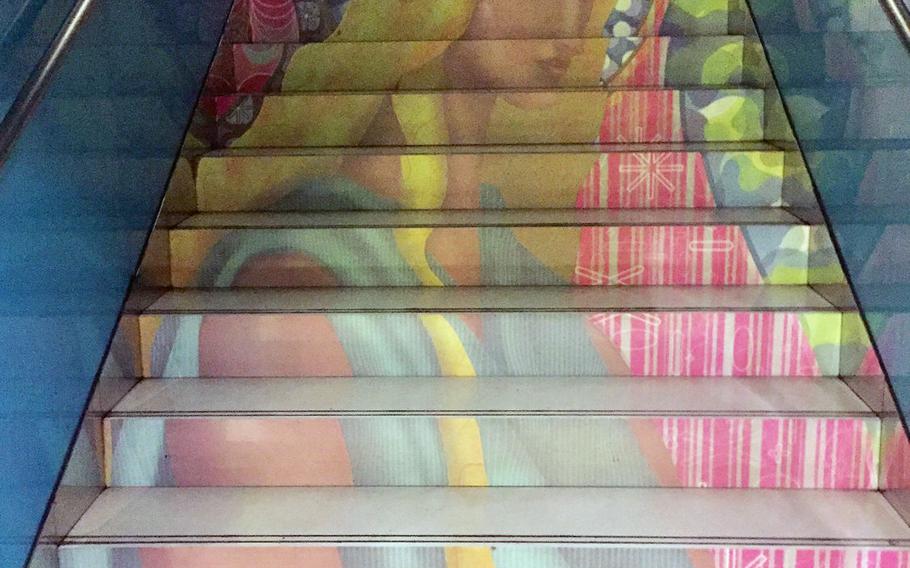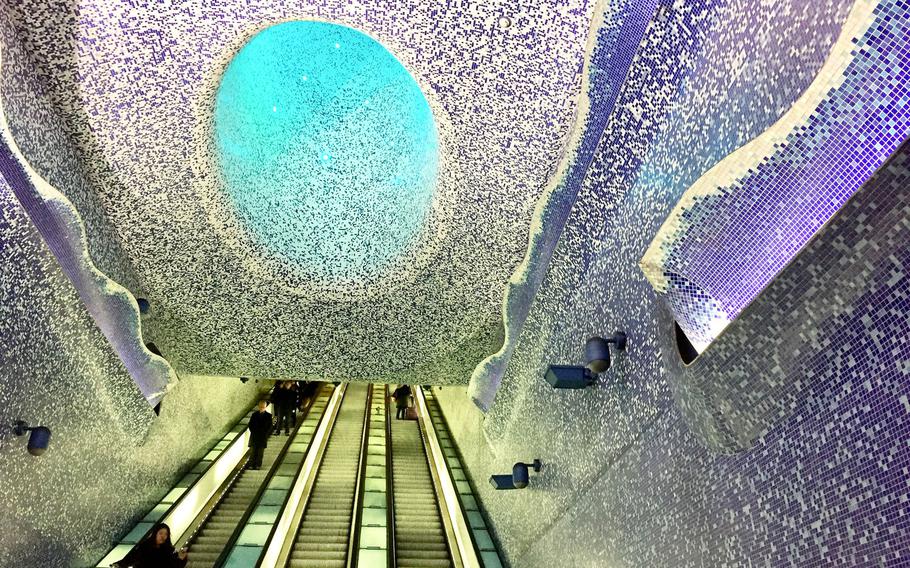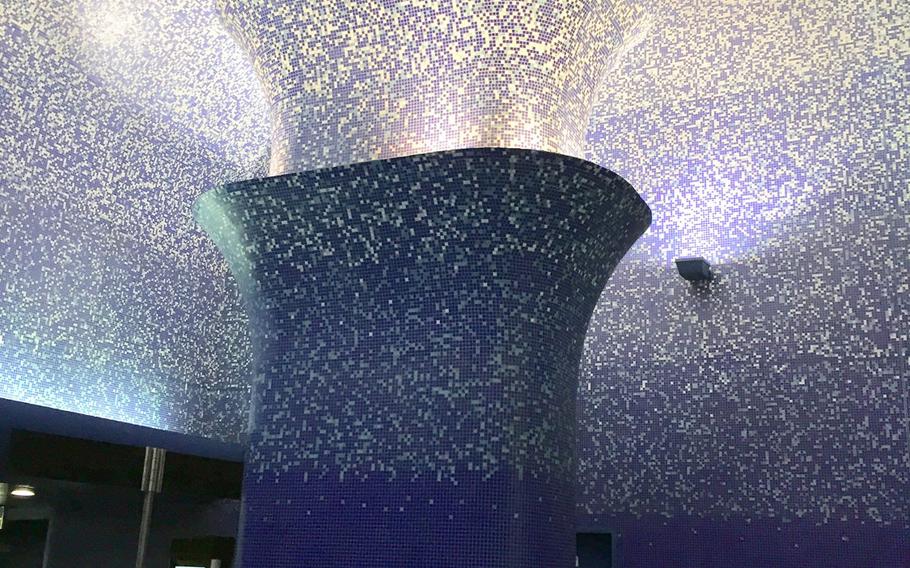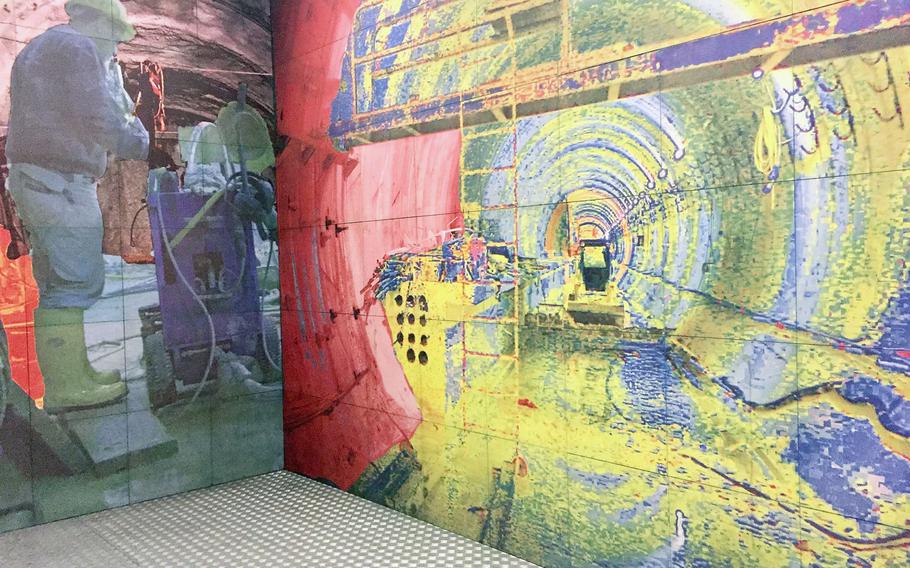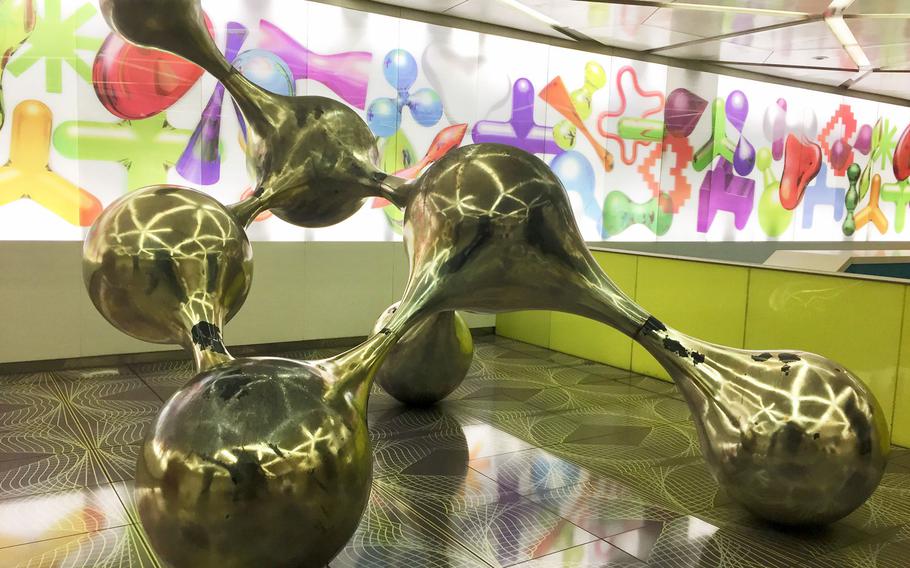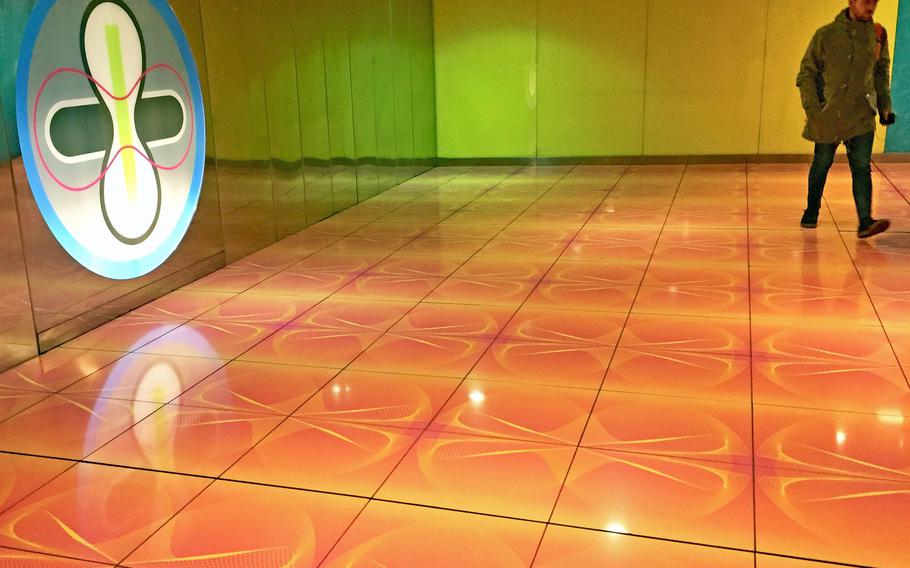 When people talk about great Italian art, they normally refer to Renaissance masterpieces or even those dating to the Roman period. But superb contemporary art can be found in the city's subways.
A 15-year collaboration between the Italian government and 100 artists, some internationally renowned, has turned Naples' subway stations into "catacombs of beauty," as one Italian curator described them to the New York Times.
Toledo and University metro stations are two prime art hubs. You can enjoy their unique underground art by spending a mere 2.20 euros ($2.65) for a round trip.
Some of the works are eye-catching. Others are astonishing, such as the Toledo station's escalator.
A bluish, cavern-like mosaic envelops the escalator. Its surreal, pixelated effect was created by piecing together millions of tiny tiles on the walls, ceiling and pillars. An oval-shaped opening alternates between a blue and turquoise glow, giving it the look of a giant, dyed egg.
You also can find semi-hidden art at this station. An alcove is emblazoned with a mural that depicts a worker toiling near a bright yellow subway tunnel.
A short train ride will take you to the University station, which is adorned with murals, vivid hues and geometric patterns on the walls, floors and ceilings.
A striking mural of a golden-haired woman covers most of a stairwell. On the ground floor, you encounter a metallic sculpture that looks like a half-dozen giant barbells welded together. Its shape is similar to some of the abstract forms on a nearby mural.
Designer Karim Rashid, who oversaw the University's interior design, achieved the tricky balance of using reds, oranges and other bright colors in a profusion of patterns without being garish.
Although graffiti defaces much of the city above ground, the art stations are almost graffiti-free. Some local leaders say the lack of vandalism is as impressive to behold as the subway art.
LOCATION
Toledo Metro Station, via Toledo and Vico Pasquale Galluppi, Naples, 80134. For the art tour, it's easier to park at the Super Parking Garage, Via Shelley 11, 80100, then make the five-minute walk to Toledo station. From there, ride the train to University. The train runs on Line 1.
TIMES
6 a.m. to 11 p.m.
COSTS
2.20 euros for a round-trip ticket between Toledo and University stations. You need to buy a train ticket to go underground.
INFORMATION
No phones or websites.
— Scott Wyland
---
---
---