Arles: Timeless City the perfect place to while away a winter day
---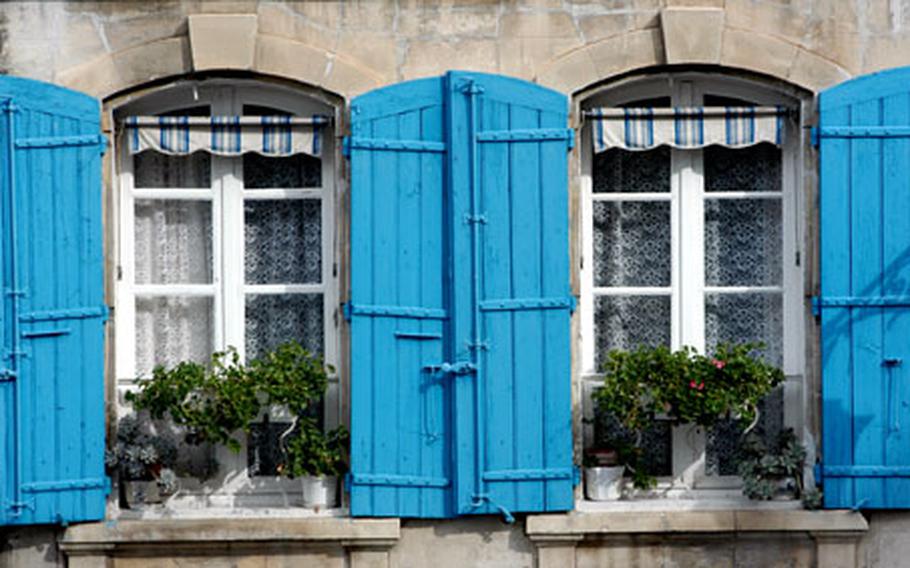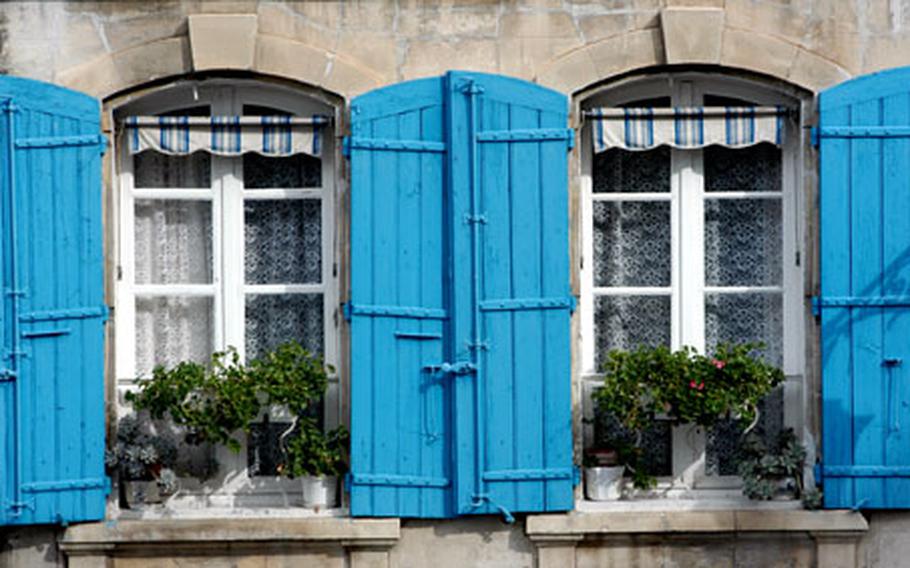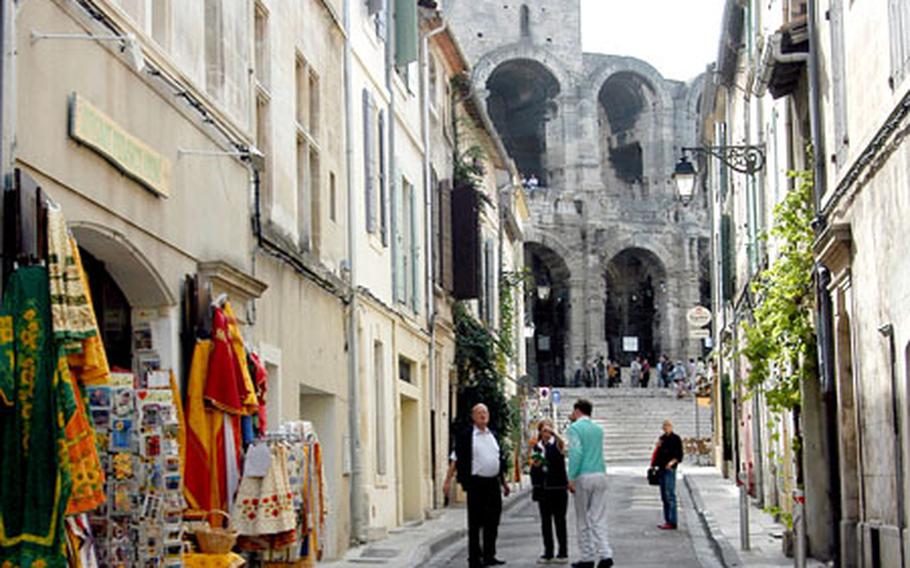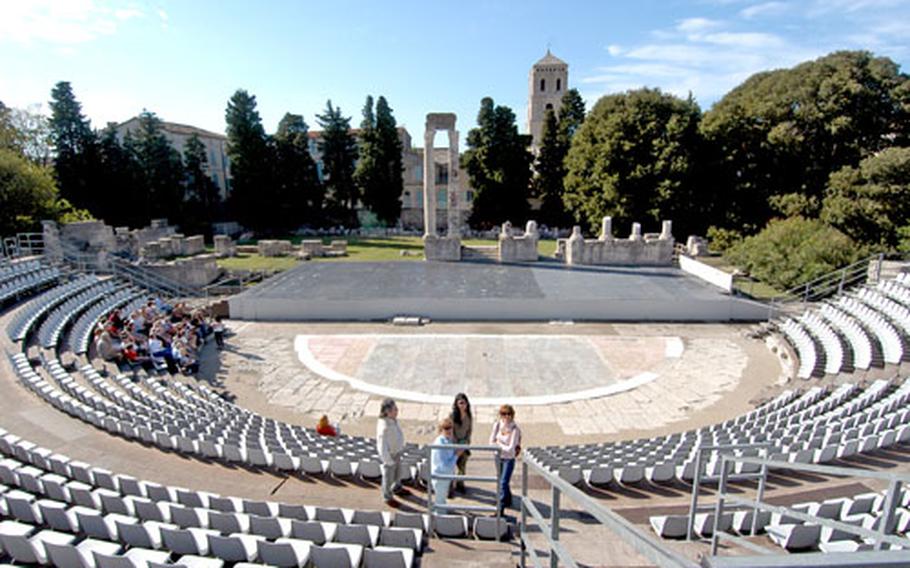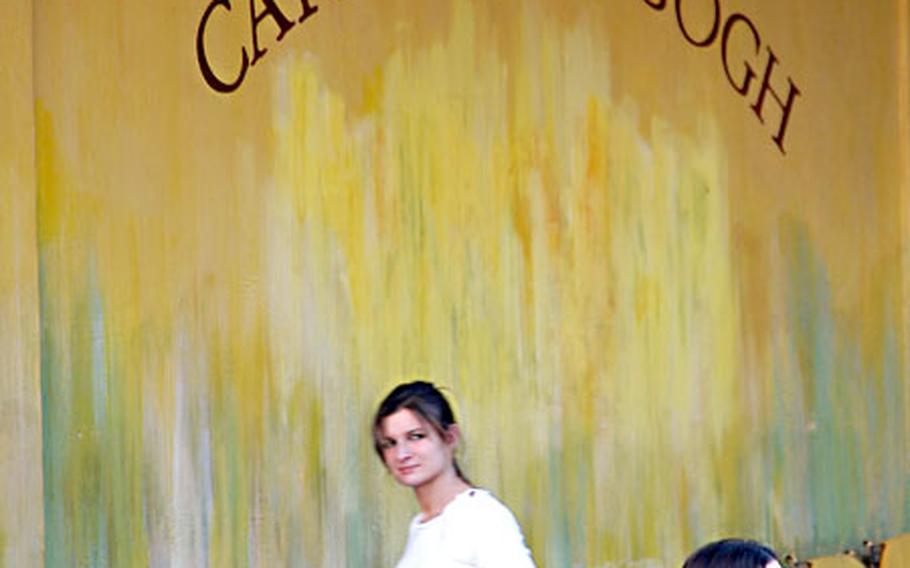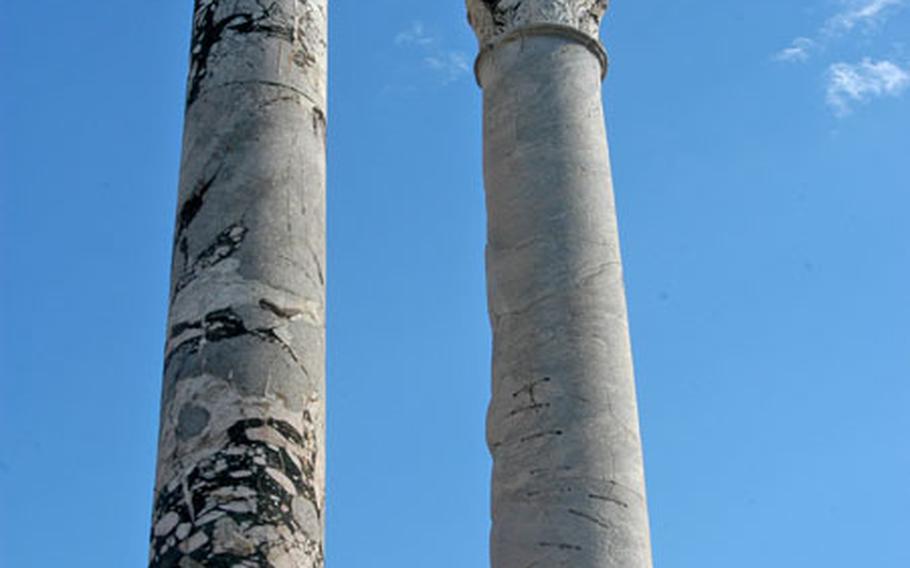 Sitting at a cafe a few years ago, with a Provencal sun beating down from a deep blue sky, I was pretty sure that Arles, France, was the most perfect spot on earth.
Part of it might have been that it was early March, and we were escaping a cold, damp German winter with a trip to the Riviera. We had left the crazy carnival of Nice for a couple of days to see the Roman sights at Nîmes and Arles. Sipping a glass of rosé and watching the world go by, it seemed it couldn't get much better than this.
A couple of years went by, and on a recent vacation in nearby St.-Remy-de-Provence, we decided to take a day trip to Arles, and see if it could live up to the memories.
As chance would have it, the preceding days had been cold, cloudy and wet, but as we headed to Arles, the sky was blue and the sun was heating the autumn air.
The city had not changed much since the last visit, but why should it have? Arles dates to about the sixth century B.C., when Greeks from Marseille settled it. The Romans took over in 49 B.C., and their reign over the city lasted until the eighth century. Later there was a Kingdom of Arles, and still later the town was ruled by the counts of Provence.
Vincent van Gogh lived here for about a year in 1888, painting many of his famous works. Today Arles is the rice-growing capital of France and features some of the Provence's top cultural events, with the Camargue bull races, bullfights during the Easter and rice festivals and the International Photo Festival, to name a few.
The old town of Arles is easily seen on foot, simply by wandering through its narrow lanes.
The St. Trophime church is not too bad as far as churches go, but you can see the best part of it without even entering. Its ornately carved 12th century doorway is a classic example of the Provencal Romanesque style. Check out all the exquisite creatures carved on it. The cloisters next door are also worth a look.
Next we strolled up to the Roman Theater, but it was closed for lunch, so we wandered past shops selling Provence souvenirs to the first-century Roman amphitheater. It measures 446 feet by 351 feet and could once seat more than 20,000 spectators for fun and games. Since it's still used for bullfights and the Camargue Races, it's not hard to imagine what it was like in the days of the gladiators. Climb to the top tier for a great panoramic view of the arena and Arles.
By now, most of the tourists and locals had settled down for lunch. Arles is dotted with plenty of cafes and restaurants to choose from, but having had a late breakfast, we chose to wander around town for a while. We passed through the Place du Forum, home of a statue of writer Frederic Mistral and the Café van Gogh, painted by the artist in 1888.
We finally had lunch at the cafe at Espace Van-Gogh. Once a hospital where van Gogh was treated in 1889, it is now a center housing archives, a library, an academic center and shops. Its courtyard garden has been replanted to look like his painting "Garden of Arles Hospital."
Following an after-lunch coffee at the Café van Gogh — not cheap, but it is the subject of one of my favorite van Gogh paintings — we returned to the theater.
Much of the original Roman theater has disappeared through the years. Built in the first century B.C., it was in use as a quarry by the fifth century. Later houses were built over it, and it was not excavated until the mid-1800s. In its time, though, it must have been magnificent. Measuring 335 feet in diameter, it could seat 12,000. Today, a modern grandstand has been built inside and theater is still performed among its ancient stones.
Later we did some souvenir shopping — Arles is a good place to pick up Provencal specialties, such as colorful tablecloths, salt from the Camargue and absinthe — and some more wandering, before heading back to St. Remy.
Maybe Arles is not the best spot on earth, but on a mild, sunny day, it comes pretty darn close.
If you go ...
• Where: Arles is in southern France. Driving from Germany, head past Lyon on Autoroute A-7 until Orange, then take A-9 to Nîmes and A-54, or highway N113, to Arles. Coming from Italy or the Riviera, take A-8 past Aix-en-Provence to A-7, head north to Salon-de-Provence, and take A-54 to Arles. At St.-Martin- de-Crau A-54 will turn into N-113. All the autoroutes mentioned are toll roads.
• When to go: All year, but late winter to late autumn is the best. A good, but busy time to visit, is during the Feria de Pâques (Easter Festival) and the Feria du Riz (Rice Festival) from Sept. 9-11, this year, with bullfighting in the arena.
On the Web:www.tourisme.ville-arles.fr/UK is the city's English language site.
— Michael Abrams
---
---
---
---