American retiree puts down roots as the owner of a Spanish vineyard
by
Kent Harris
April 12, 2007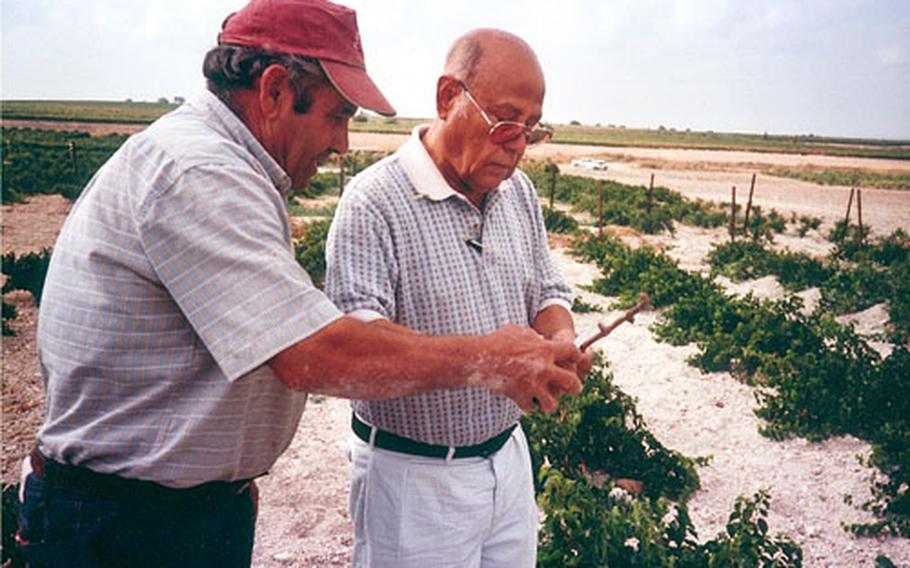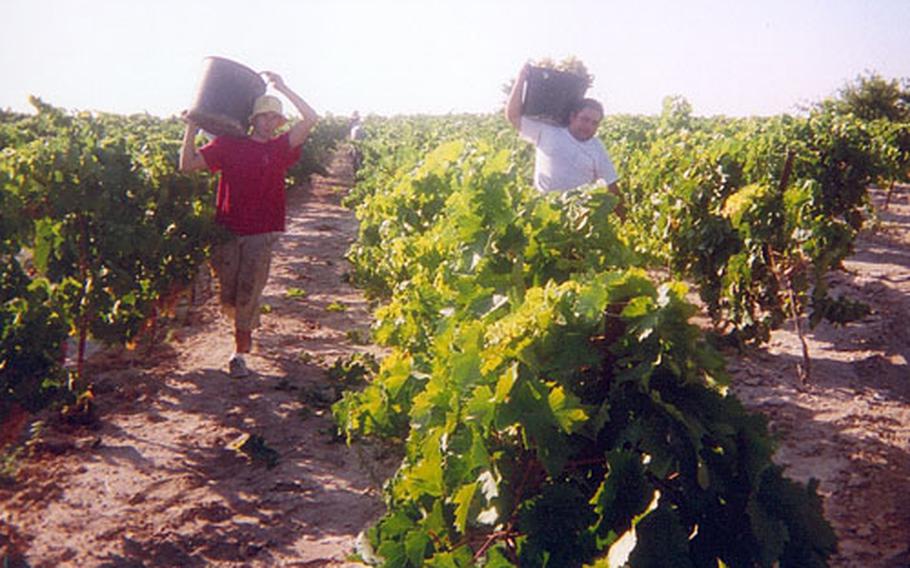 Someone making their way through the grape-growing country north of Rota, Spain, might not blink an eye if they were to hear that a small piece of land is owned by some guy named Marquez.
Sounds Spanish enough, doesn't it?
In this case, though, the vineyard owner is an American. And Henry Marquez, raised in Colorado, didn't speak much Spanish before his first trip to Rota in 1981. That was on a camping trip with his wife and kids while he was working for the government in Germany.
"I ended up here by accident," the 73-year-old said in a recent phone interview. "I was working in personnel and I just thought I'd stop by, introduce myself and say hello."
The civilian personnel director at Naval Station Rota happened to have a vacancy, offered him a job and within two months he was able to transfer to Spain.
Marquez and his family didn't stay in Rota long. After a few years, it was on to Panama City, then South Korea, then back to the States, then back to Germany. But Spain had found a place in his heart.
He and his wife moved back to Rota after he retired from government service. That was his second retirement, having spent more than 21 years in the Air Force.
His daughter, a former Army captain, had married and lived in the States. His two sons — one an Army major and the other a petty officer second class in the Navy — were elsewhere around the globe. So when his wife died of cancer, he was left with a lot of time on his hands.
"I got tired of playing golf," he said.
Somewhat familiar with the area around Trebujena, he started asking around to see if there was any land for sale. He hadn't done any farm work since he was young, but thought the prospect of growing grapes might be interesting. He eventually found someone at a local restaurant looking to sell .
"That's how I became a vineyard owner," he said.
That was a few years ago, and Marquez said he has found plenty to keep him busy. Just getting started was a lot of effort. He purchased about 7,000 square meters — less than two acres, a small vineyard by local standards — and then discovered he'd have to take out about half the vines and plant new ones.
Since then, he's jumped fully into the business, getting help from a few local experts and some friends at Rota — about a 30-minute drive away. Marquez belongs to a co-op. and that's where his grapes are taken and made into wine and sherry.
He said last year's haul produced about 6,000 bottles of wine. With his younger vines maturing, "this year, I should double that."
But the harvest season is months away. With an early spring, Marquez spent time in February and March trying to clear his vineyard of weeds.
"It had rained too much for a tractor to come in, so I had to hoe it," he said. "I hadn't done that much hoeing since I was young."
After that, it was time to tie the sprouting shoots. Then re-tie as they grow even more.
He said the harvest season is traditionally in September in the region, but last year it was in August. And warm weather might make that the case again.
He can't come close to harvesting all the grapes by himself, so he hires local workers. Last year, it took seven of them two days to harvest his vineyard.
Marquez said that even though his vineyard is a lot of work, he wouldn't be doing anything else.
"I love it," he said. "It gives me a purpose. I'm producing something that's useful to someone else and it keeps me feeling young."