Amalfi Coast: Autumn is the perfect time to visit
by
Kendra Helmer
October 23, 2003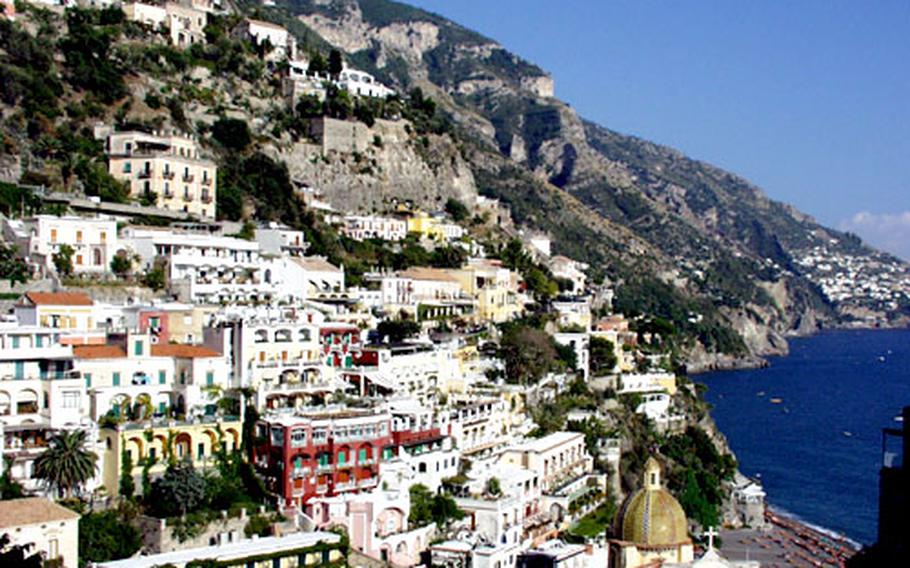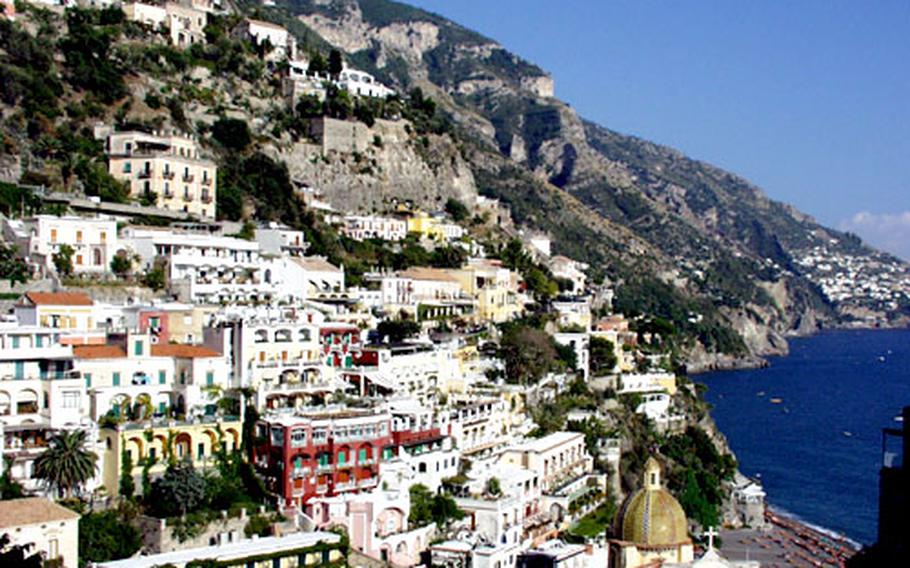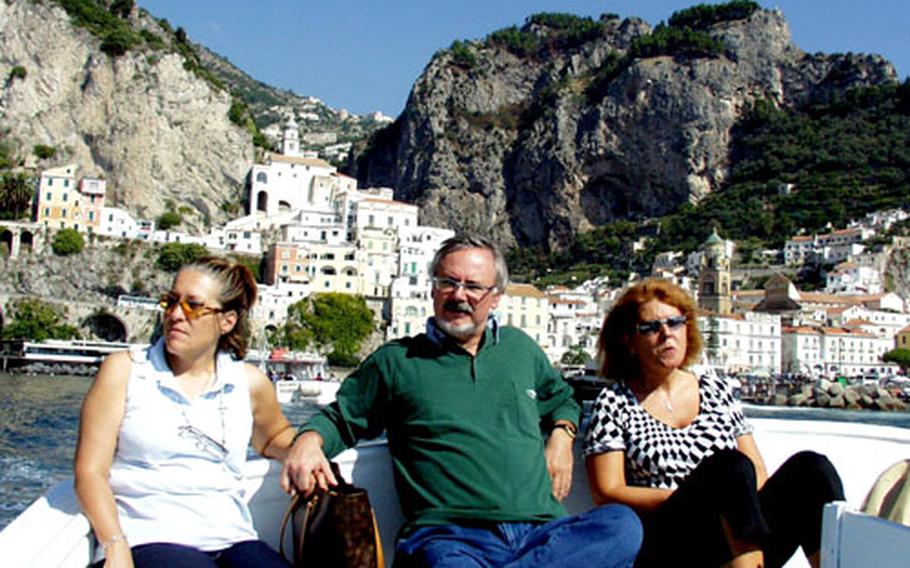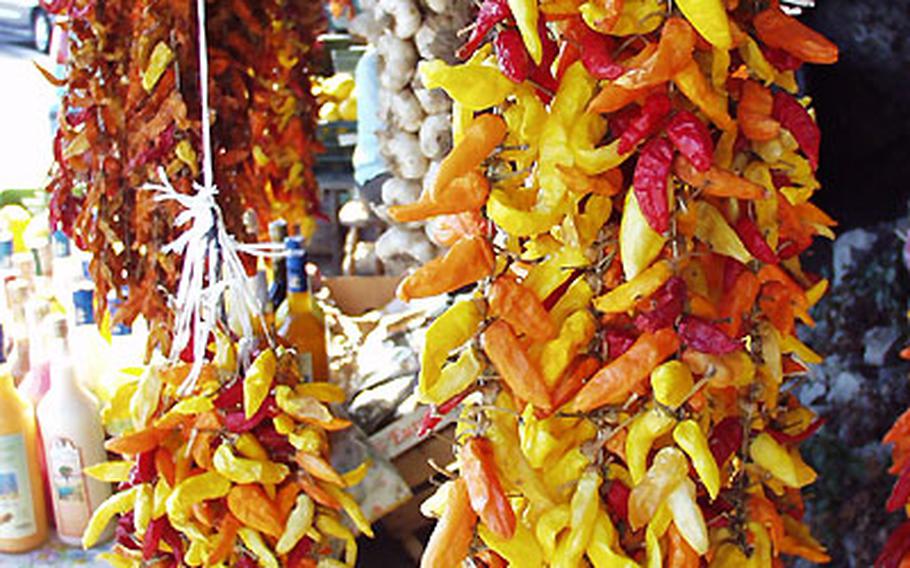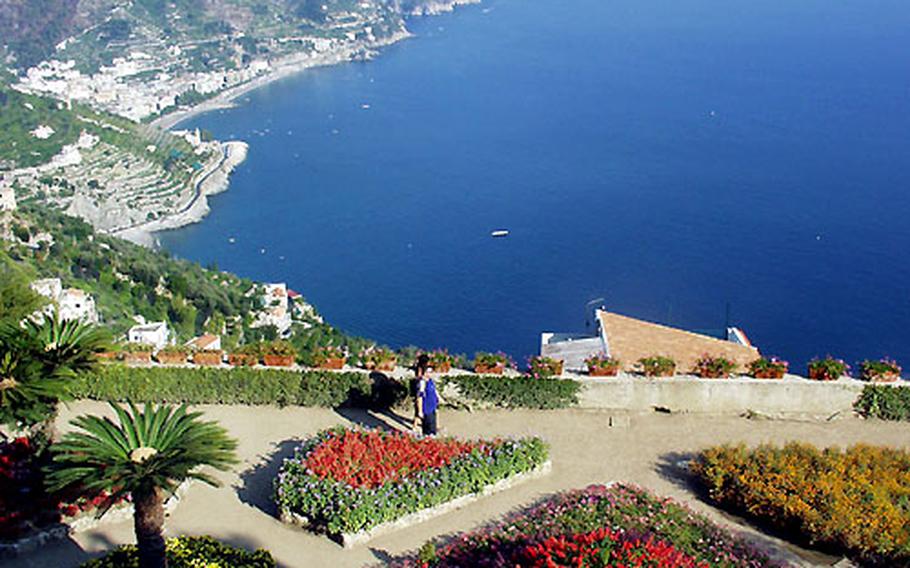 A retreat to the Amalfi Coast offers a feast for the eyes, soul and stomach: spectacular views along winding roads, fresh air away from the choking Naples smog, and delectable seafood and local specialties.
A retreat, that is, if you can escape the hordes of tourists.
Autumn is an ideal time to explore the 35-mile coastline from Sorrento to Salerno, since there are fewer tourists around and the weather is still nice.
The coastal area is just a 90-minute drive from Naples, so any of its towns can be day trips. But you'll want to stay a few nights once you see the charming villages set among craggy cliffs that plunge into the Mediterranean Sea. Even frantic Neapolitan drivers seem to take the roads at a more leisurely pace.
The area has a rich history. Amalfi is an ancient port that became a powerful maritime republic in the 11th century. As far back as the sixth century, it was already trading with the Middle East and later was one of the launching points for the Crusades. Supposedly paper, coffee and carpets were all introduced to Italy through Amalfi.
And its breathtaking beauty has been an inspiration for writers, artists and celebrities including Lawrence Olivier, John Steinbeck and Greta Garbo. Until the 19th century, the only way to explore it was on mule along bumpy mountain paths.
Now visitors can admire the views from the comfort of their cars and tourist buses, or from the sea below.
There is plenty to see on land, both along the drive and in the towns the road passes through.
One suggested route — although you will miss Sorrento — is to start at Positano and drive east along twisting State Road 163, which cuts a 25-mile hairpin, cliff-side swath to the ceramics town of Vietri sul Mare. Along the way are villages and more winding roads leading to other towns, about a dozen in all.
The towns are home to dozens of cathedrals, such as the Duomo di Sant'Andrea in Amalfi, founded in the ninth century. On weekends, several grooms and brides take their vows and pose for photos around the coast.
And along the drive, there are numerous roadside stands selling Limoncello liqueur and fresh produce from area vineyards, vegetable plots and citrus orchards.
A view from the sea offers a better appreciation for the towns whose colorful buildings climb up steep cliffs and spill down to the sea from deep ravines.
The larger towns, such as Positano, Amalfi and Sorrento, offer a variety of boat trips, from short jaunts to hidden grottos and secluded beaches to cruises to neighboring islands — all at reasonable prices.
For example, a 60-minute round trip from Amalfi to the Grotta dello Smeraldo costs about 10 euros. There's a 5-euro fee for entrance to the cave, named for its emerald colors.
If you want to shop, a good place to head is Vietri, famous for the ceramics manufactured there since the 1400s.
For those who don't, an alternate side trip from Amalfi is the four-mile drive to the charming village of Ravello, with several villas and gardens. Try some gelato in the town piazza.
Or you can just stay in Amalfi. On warm evenings, restaurants have outdoor tables illuminated by candles. Get off the main streets and explore the cobblestone walkways, where you can sit at tables tucked in secluded corners.
Be sure to try the local type of noodle in Amalfi. Don't let the occasional surly waiter tired of tourists distress you; most of the locals are friendly and eager to chat.
Getting there ...
One of the most popular stretches of the Amalfi Coast is from Positano to Vietri sul Mare.
To get to Positano from Capodichino, near Naples, take the A-3 (Salerno-Reggio) and exit at signs for Costiera Amalfitana. Carefully follow the signs toward Sorrento and look for smaller signs for Positano. You won't actually go through Sorrento. The drive to Positano from Naples takes 60 to 90 minutes, or a few hours during peak traffic times in summer months.
Another option is to start at Vietri and work your way west to Positano — and then onto Sorrento. To get to Vietri, take the A-3 from Capodichino. Exit at Vietri. Follow the road as it curves all the way into town. Pass the first stop sign. At the second stop sign, make a sharp left. On your right, overlooking the sea is a small pay parking lot.
While the views are stunning no matter where you stand, cars pack the tiny roadside viewing spots and street parking is difficult to find within the towns. It is advisable to pay for a parking lot, and explore the area on foot. But be prepared for hilly walks.
Lodging
Accommodation options in the area are wide-ranging, from a dozen euros for a hostel bunk to 140 euros per night for a two-bedroom apartment with kitchen (Hotel Amalfi in Amalfi town, Web www.hamalfi.it, phone (+39) (0) 89 87.24.40, fax 8 (+39) (0) 88 97.22.50, email: hamalfi@starnet.it), to a couple hundred euros at the Hotel Santa Caterina: www.hotelsantacaterina.it/eng/home.html, phone (+39) (0) 89 87 10 12, e-mail info@hotelsantacaterina.it. Many are closed in winter. Base travel offices have lists of recommendations for hotels in the area.
Shopping note
Most shops close from about 2 to 5 p.m., though many cafés remain open for drinks. Stores usually open back up until about 8 p.m.
— Kendra Helmer