Abbodanza Brunch in Vicenza offers fresh sandwiches and a neighborhood atmosphere
by
Nancy Montgomery
April 27, 2017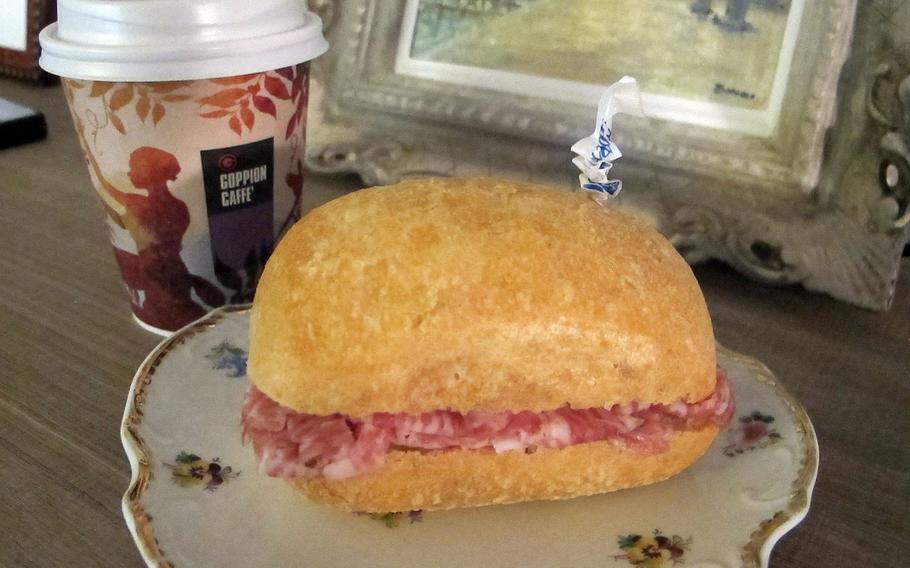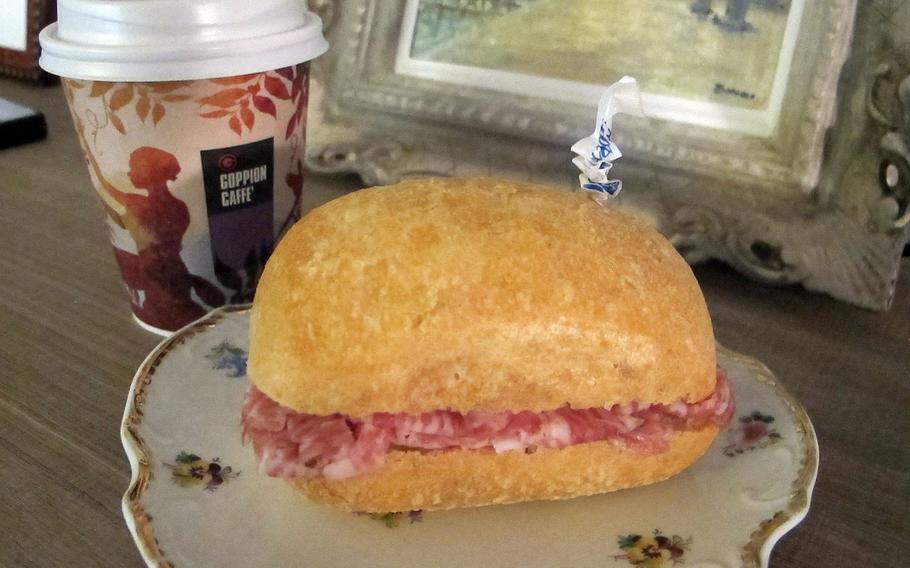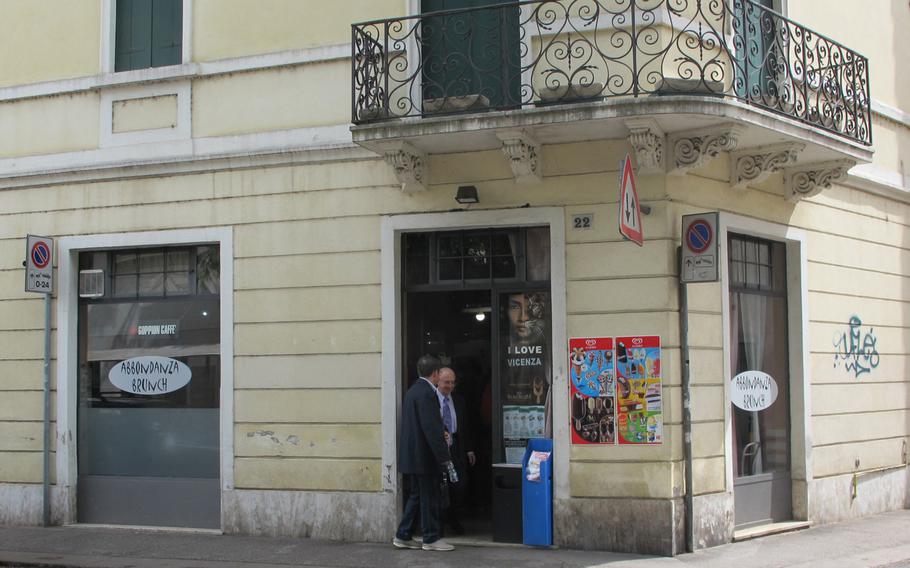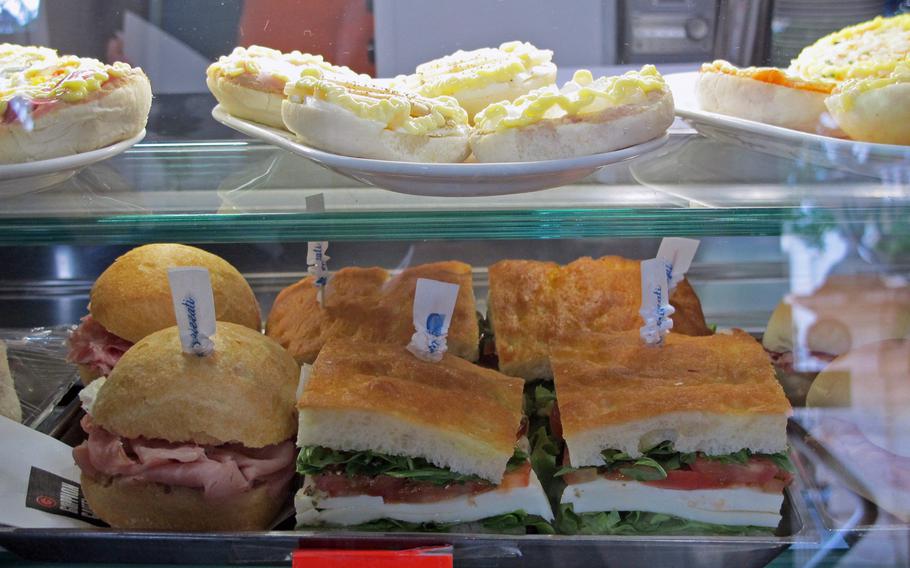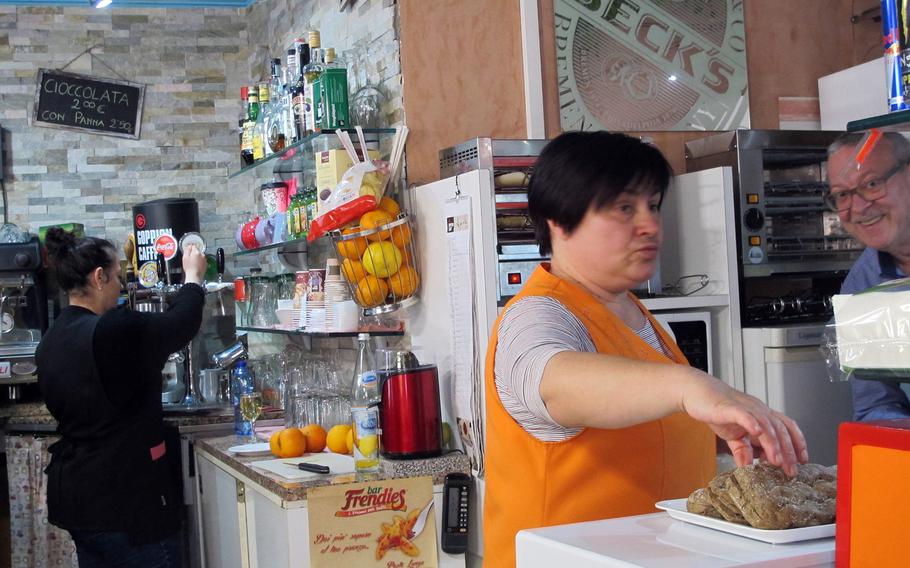 One of the compensations for the challenges of living in Italy is the neighborhood coffee bar. These are the places that defy Italy's otherwise brief hours of operation, skeptical view of customer service and relaxed attitude about procrastination. They're where you can throughout the day thriftily get a caffe latte, espresso, glass of prosecco, pastry, panino and someone to call your real estate person after you've locked yourself out of your palazzo.
I go to Abbondanza Brunch, where the gracious Corsi Graziano and his wife, Patrizia Toniolo, have been offering espressos and handmade sandwiches for 12 hours a day each weekday and 8 hours each Saturday for the past 25 years. I go pretty much every morning for a cappuccino and small sandwich that sets me back 3 or 4 euros ($3.22 to $4.29) and the rewarding if brief social interaction.
Patrizia's "Buon giorno" has a pleasing flutiness; Corsi says "Good morning." Then we all say a hearty "Buona giornata" — have a good one! — as I grab my bagged breakfast and head back to introvertedly read the papers online and start work. They don't speak much English but we still manage some halting conversations, such as that their daughter married a U.S. soldier and moved to Alaska.
"Abbondanza" means abundant, and the coffee bar delivers. There's wine, liquor, juice, soft drinks, chocolates, ice cream treats, throat lozenges. Trays of handmade sandwiches in a glass case include salami or prosciutto on chewy rolls, and open-faced fish roe, smoked salmon, egg and anchovy or spicy salami on soft buns. Another tray comprises a variety of fillings — tuna and olive, tuna and peppers, shrimp and lettuce, vegetable and cheese — all rolled up in soft, Wonder-esque bread that is unaccountably popular in the Veneto region. Sometimes there are mozzarella and tomato sandwiches on foccacia sprinkled with oregano.
The couple makes all their sandwiches, including the more expensive, made-to-order panini. Here you choose among literally a score of meats, cheeses, grilled and raw vegetables, rolls and condiments. And forget about Hellmann's: Corsi makes his own mayonnaise fresh each morning. The delicious, ample panini cost only 3.90 euros.
On early mornings, most Italians just get an espresso and a pastry, which they start eating before the espresso arrives. The place is jammed at lunch with students from a nearby university. In the afternoons, local residents, lawyers, mail deliverers, tradespeople and pensioners drift in and out to drink, snack, chat and read the papers.
I've run into my real estate lady there many times and conveniently have been able to harangue her about problems with my apartment. Even better, the first time I locked myself out without a phone or any money, I went in a panic to Abbondanza Brunch. Within seconds, the proprietors had her on the line to bring keys.
Abbodanza Brunch Location: Contra Jacopo Cabianca, 22, 36100 Vicenza, Italy
Hours: 6 a.m. to 6 p.m. Mondays-Fridays, 6 a.m. to 2 p.m. Saturdays, closed Sundays
Dress: Casual
Prices: Sandwiches start at 1.10 euros.
Information: Phone, for calling in or texting orders (+39) 345-353-0840
---
---
---