A whale of a restaurant
by
Hiroshi Chida
June 3, 2004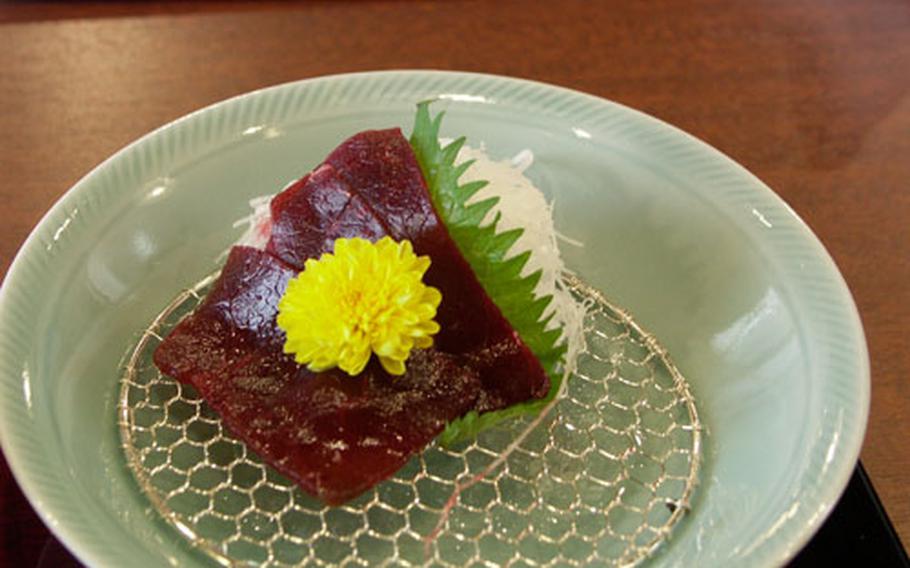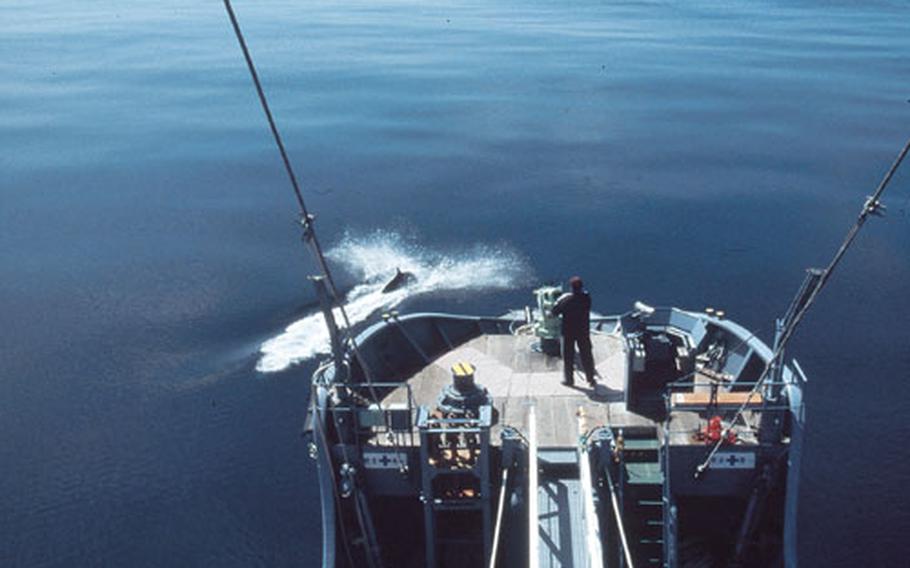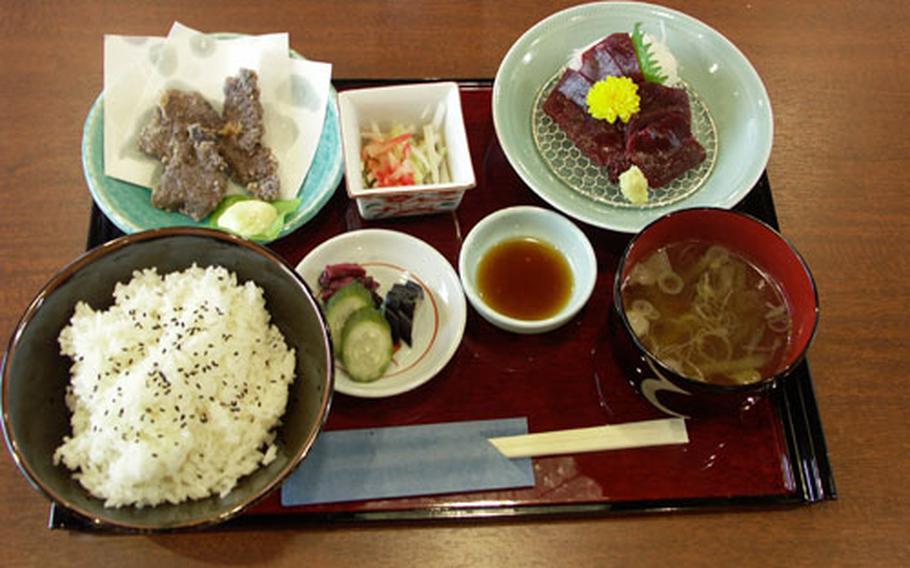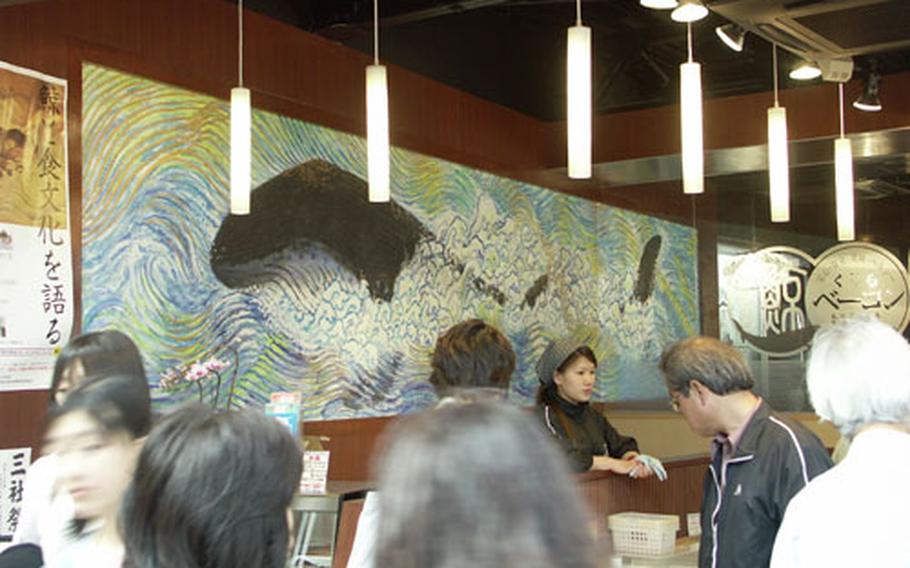 A new shop opened in Tokyo's Asakusa district this March. And while the shop's goods — items as common as bacon, sausage and canned meat — may seem ordinary, they come from anything but an ordinary source — whale.
The store is owned by Kyodo Senpaku Ltd., an organization that sends whaling ships to the Antarctic Sea and the northwest Pacific Ocean for Japan's Institute of Cetacean Research.
Company officials say its doors are open to further consumer research into whales, to continue Japan's culture of eating whale and to help the public get a better understanding of whaling issues.
In fact, said Toshio Nukui of Kyodo Senpaku, all kinds of products are availible, and they've even opened a restaurant to serve various whale dishes.
The International Whaling Commission enforces a commercial-whaling moratorium, so Japan's whaling is limited only to three kinds. Each year, the country can catch 62 Baird's Beaked Whales, 100 Pilot whales and 20 Risso's Dolphins — which are smaller whales that live in and near the Sea of Japan.
But Japan can catch and conduct research on other types of whales, according to a provision by the whaling commission. Any meat resulting from the research is sold, and the funds are used for further whale study. However, Prime Minister Helen Clark of New Zealand — a strong anti-whaling country — says Japan's research program is not needed. The whales used in the samplings die, and other, less lethal methods could be used.
Japan's Institute of Cetacean Research refutes Clark's accusation, saying the dissection of whales is necessary to collect highly accurate information.
Whatever one's view on the subject, the new Asakusa store and restaurant offers Americans a chance to dine on something not availible stateside. And when they do return, they'll have "a whale of a tale" to tell family and friends.
If you go
Yushin is open from: 11 a.m.-7 p.m. (whale products); 11 a.m.-2 p.m. (lunch time); 5-9 p.m. (dinner).
Cost: A lunch set is 1,300 yen; dinner courses 8,000 yen, 5,000 yen, 3,500 yen.Closed: TuesdayDirections: 1-27-10 Asakusa, Taito-ku, Tokyo; Ginza Line to Asakusa; 03-3841-0952Hankyu Department Store sells only whale products (it is not a restaurant); 1st Basement, Fresh Food Area; 8-7 Kakutacho, Kita-ku, Osaka.Directions: Hankyu Umeda Station JR Osaka Station; 06-6361-1381
---
---
---