A garden in harmony: Architectural treasures saved at Sankeien
by
Hiroshi Chida
June 24, 2004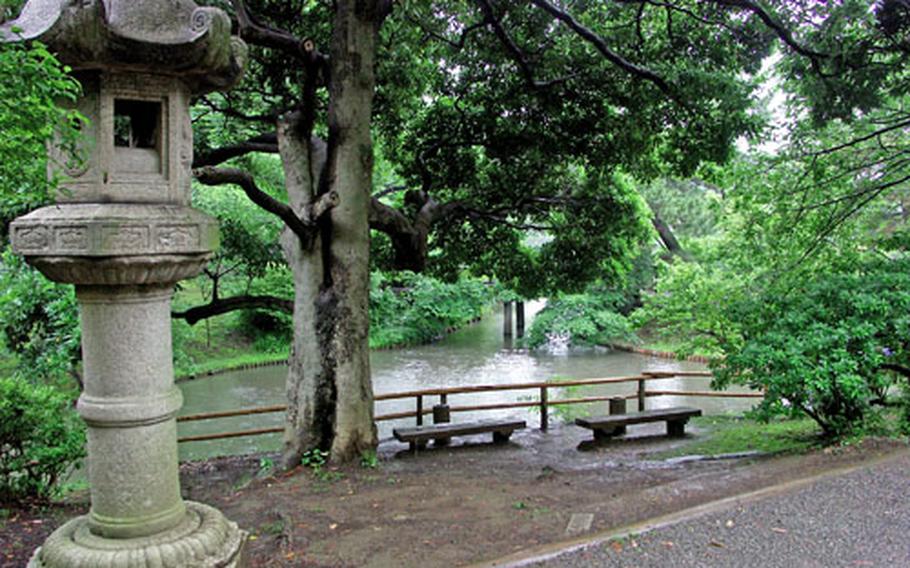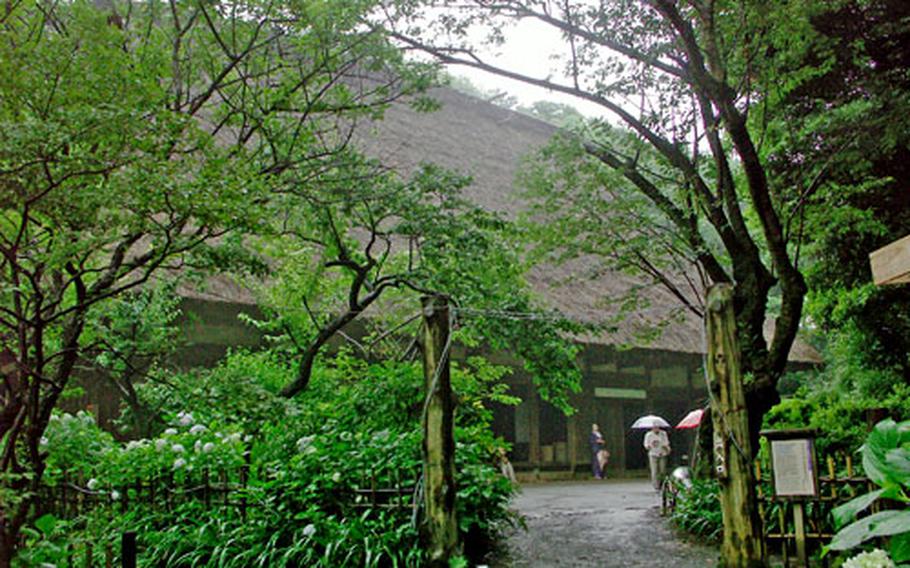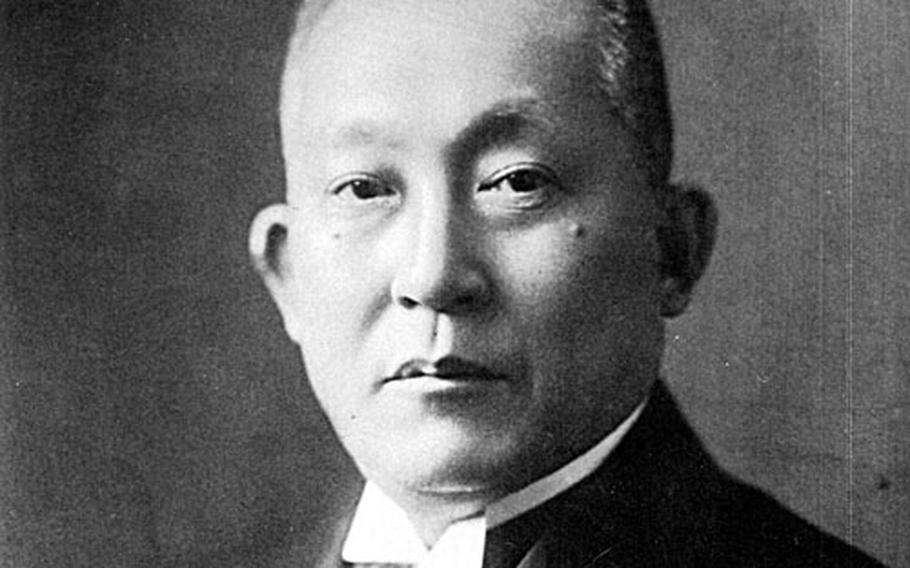 Sankeien is a wonderful Japanese-style garden in Yokohama.
It exists thanks to Hara Sankei (1869-1939), a successful businessman from Yokohama who made his fortune trading silk.
Sankei dismantled buildings of historic importance in places such as Kyoto and Kamakura and reconstructed them in the garden, which was opened to the public as "Sankeien" in 1906. In the garden, which covers 175,000 square meters, 17 old buildings of historic value are skillfully arranged so that they are in harmony with the seasonal changes of the surrounding scenery.
A garden in Japan is a representation of the scenery of a place as it appears to and impresses the Japanese themselves. Whether or not the Japanese concept is the ideal artistically, it is undoubtedly governed in its execution by a scrupulous attention to aesthetic rules. To one acquainted with the peculiar characteristics of Japanese scenery, even the grotesquely shaped trees and shrubs of gardens lose much of their weirdness.
Favorite rural spots and famous views serve as models for composition and arrangement. The artificial hills, rocks, lakes, torrent beds and cascades of gardens are copied from striking features in the varied landscape of the country. While the western garden represented by Roman style was distinguished by similar regularity and restraint. They are arranged in strictly geometrical arrangements. Elegant symmetry and methodical order were the chief characteristics of this style.
A landscape garden in Japan is more than a simple representation of natural views, it is at the same time, a poetic concept. It expresses a mood of nature and also a of man. The sage, the poet, and the philosopher, have been in Japan the chief patrons and practitioners of the art of landscape gardening.
Why did Hara transfer important cultural assets from Kyoto and Kamakura to his garden, which became his residence?
During the early part of the Meiji period (1868-1912), there was government repression of Buddhism in Japan. The policy of the early Meiji government was to promote Shinto as the state religion in order to reinforce the Shinto-based divine status of the emperor. In some areas, official antagonism soon developed into a movement to abolish Buddhism, resulting in the destruction of many temples, statues and implements.
Hara, who was brought up in Gifu prefecture in the early Meiji period, witnessed this destructive movement in his hometown. His heart was broken and he thought if he could have owned these beautiful Buddhist architectural structures privately, they would have avoided destruction.
Sankei died in 1939, at the age of 71. His vast collection of art was given to the Tokyo National Museum and other places after World War II. Sankeien Garden, meanwhile, suffered damage during the war but escaped destruction by fire. It was donated to Yokohama City in 1953.
If you go ...
Directions: From JR Negishi Station — At Bus Stop No.1, take any one of the municipal buses labeled Route No. 58, 99, 101, 108 and 126; Get off at Honmoku (10-minute ride); then walk to the Garden (7 minutes).
Admission: 500 yen (adults), 200 yen (children);
Hours: 9 a.m.-5 p.m. (entrance until 4:30 p.m.); closed: Dec. 29, 30 and 31.
Information: 045-621-0634-5
---
---
---