You weren't going anywhere anyway: Air Force suspends Space-A travel for many eligible flyers
---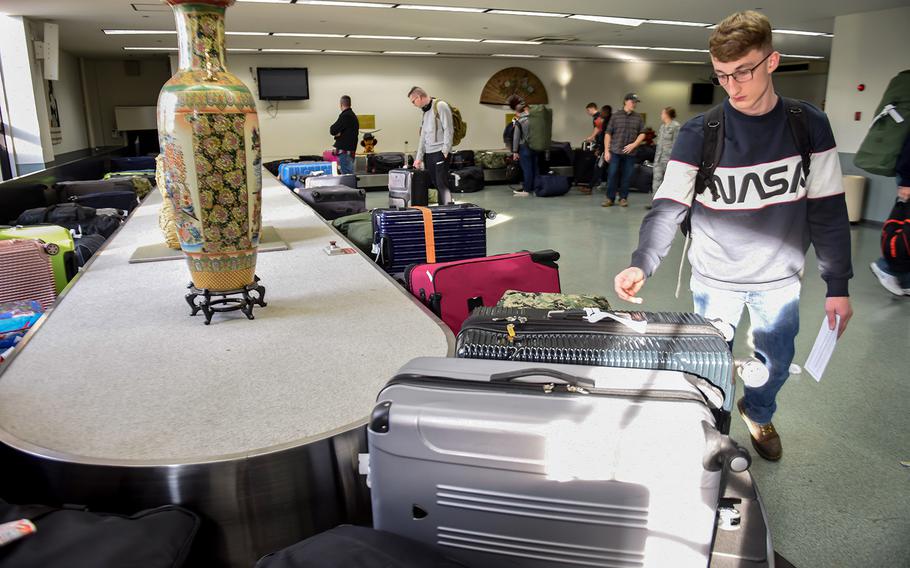 Stars and Stripes is making stories on the coronavirus pandemic available free of charge. See other free reports here. Sign up for our daily coronavirus newsletter here. Please support our journalism with a subscription.
YOKOTA AIR BASE, Japan — The Air Force has curtailed space-available travel, the type of low-cost air travel available to service members, their families, civilian employees and retirees, to limit the spread of coronavirus, Air Mobility Command announced Sunday.
The suspension remains in effect through May 11. Space-A travel is still available to certain categories of travelers, including service members and their families on emergency leave and wounded warriors, according to the announcement.
"Our focus remains on force health protection, and this temporary suspension of Space-A travel represents a sensible course of action to increase force health protection measures, while simultaneously decreasing risk to mission from COVID-19," said Ellen Lord, undersecretary of defense for acquisition and sustainment, in a statement.
Space-available allows eligible travel aboard military and contractor cargo and passenger aircraft at low or no cost. Space-A is never guaranteed.
For those still eligible for Space-A, the Air Mobility Command has suspended pillow and blanket service, along with providing hot towels. Passengers are recommended to bring those items. In addition, passengers may be subject to medical screening.
A detailed list of eligible traveler status and circumstances is available at the Air Mobility Command website.
Travel restrictions and advisories from separate wings of the U.S. government leave service members, their families, Defense Department civilians and Americans in general with shrinking travel options. Travel curbs are meant to curtail the coronavirus pandemic, which, as of Monday, had sickened more than 330,000 and killed 14,510 worldwide, according to the World Health Organization.
The Defense Department has curtailed all but essential travel, with some exceptions, for service members and DOD civilian employees, putting permanent changes of station and travel for temporary duty on hold until May 11.
For all military, DOD civilians and their families, the Defense Department has also banned travel to, from or through areas under a level 3 travel advisory by the Centers for Disease Control and Prevention. That designation on Tuesday included areas where the U.S. has some of its largest concentrations of overseas troops: South Korea, Japan, Great Britain, Turkey and the continent of Europe in general.
Thursday, the U.S. State Department threw out a blanket "do not travel" advisory, cautioning Americans to avoid international travel altogether or if already abroad to return home immediately.
Japan on Monday imposed travel restrictions starting Thursday on anyone arriving from the United States. Those travelers must self-isolate for two weeks upon arrival to avoid the spread of coronavirus.
ditzler.joseph@stripes.com Twitter: @JosephDitzler
---
---
---
---