Video
Wounded Army veteran wants people to stop using his image for propaganda purposes
by
Carlos Bongioanni
September 12, 2020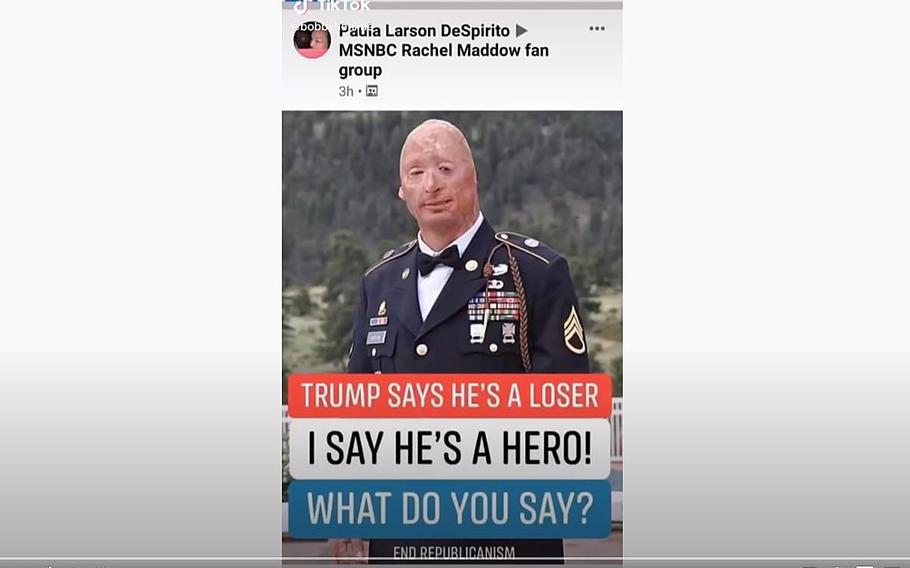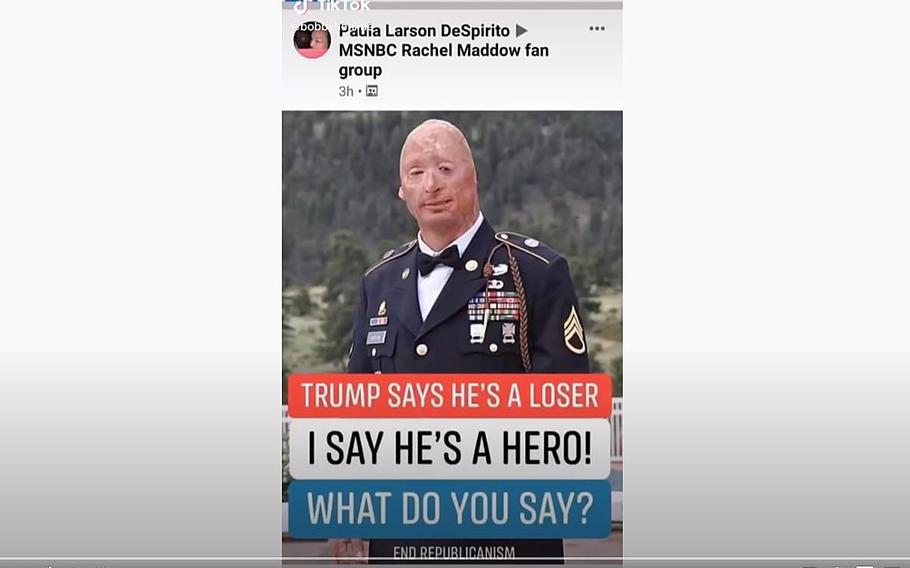 Bobby Henline wants it to stop.
A picture of the badly burned Army veteran was used in social media postings with a message saying: "Trump says he's a loser. I say he's a hero. What do you say?"
"I'm here to tell you it's not true," Henline said in a video he posted demanding people stop using him for propaganda purposes. "You hear it on the news all the time about people lying. Fake news."
The use of his picture followed an article in The Atlantic magazine that quoted anonymous sources saying President Donald Trump called Marines killed in World War I "losers" and "suckers." Trump has denied the claims.
"I don't know what Trump said, but I'm sure he didn't call me a loser," Henline says in his video. "I didn't hear him call me a loser. So this has got to stop. Stop using my image."
In an interview with Laura Ingraham on Fox News' The Ingraham Angle, Henline expressed concern for other wounded veterans who may have had their images used in the same way.
"What if I was out having a depressed month, isolated because of COVID, I'm depressed about life, looking on social media, and I see that the president called me a loser? How am I going to take that?" Henline told Ingraham. "They don't know what situation that veteran is in, and they just throw the picture out there like that... There are so many things that could have gone wrong with this."
Henline joined the Army in 1987 when he was 17. He served in the Gulf War and left the service in 1992. After the Sept. 11 attacks in 2001, he reenlisted in the Army. While serving in Iraq in 2007, he was wounded by a massive blast from an improvised explosive device. He was the sole survivor of those riding in his Humvee.
Suffering disfiguring burns to more than 40 percent of his body and having his left forearm amputated, Henline has had dozens of reconstructive surgeries and skin grafts after recovering from his wounds at Brooke Army Medical Center in San Antonio, Texas.
In August 2009, Henline began doing comedy as a way to heal from the wounds of war.
But using his name for propaganda purposes is not funny, Henline says.
"It's ridiculous."