'World's biggest USO tour' brings together servicemembers at Washington show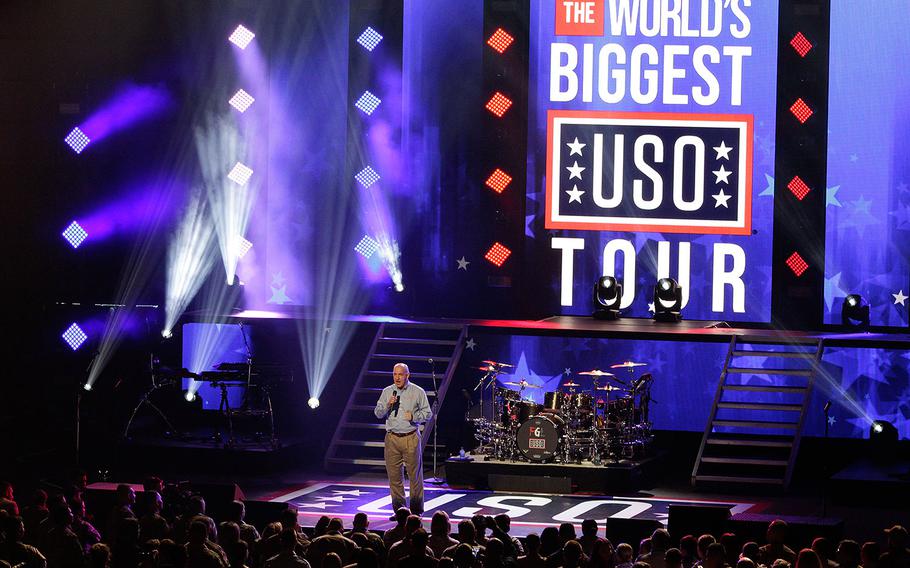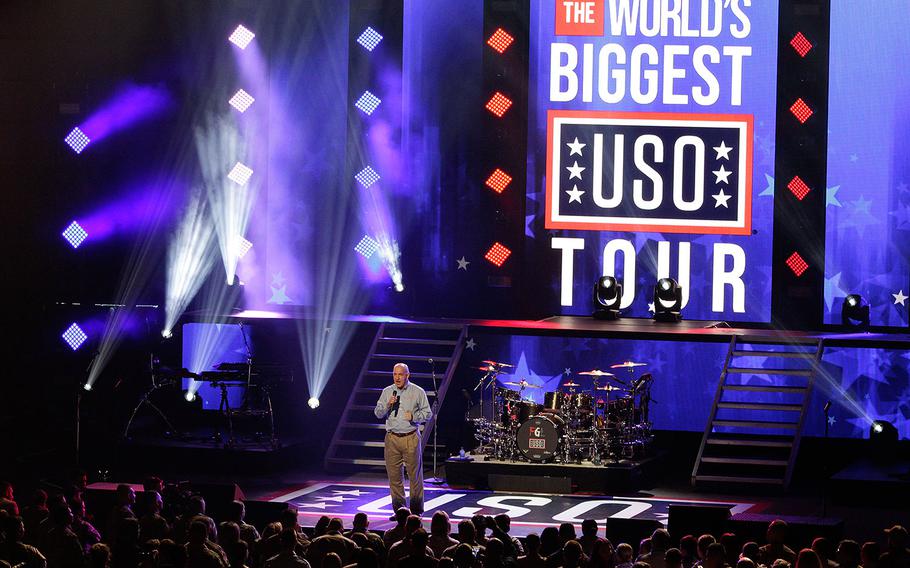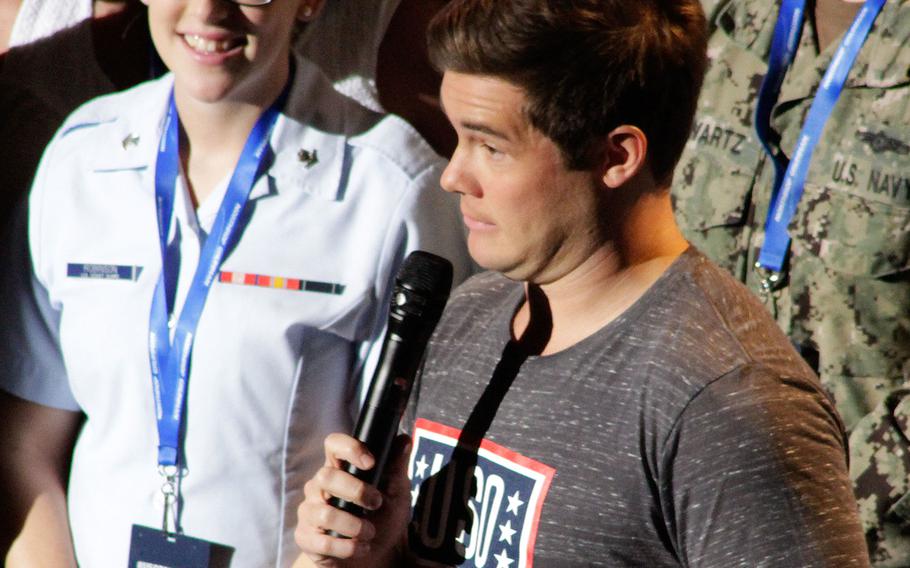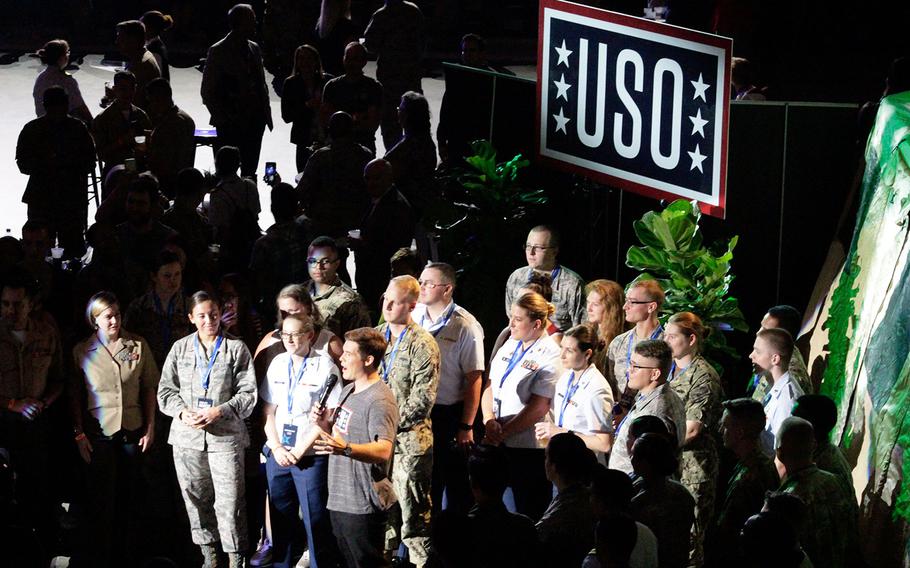 WASHINGTON — Servicemembers in Japan, Kuwait and Alaska came together Wednesday night in Washington, D.C. for what was billed as the "world's biggest USO tour."
Using webcams, the United Service Organizations Inc., known as USO, hosted watch-parties at Yokosuka Naval Base, Camp Arifjan in Kuwait, and Joint Base Elmendorf-Richardson in Anchorage, and then broadcast them onto large screens at The Anthem, a concert venue on Washington's waterfront. About 600 uniformed servicemembers grouped around the stage.
"This event is especially meaningful because we're doing this the day after 9/11, our national day of remembrance," said USO President J.D. Crouch II. "And of course, our thoughts tonight are with those who are serving, especially in our National Guard, who right now are dealing with some of the most dramatic weather on the East Coast."
Comedian Adam DeVine, an actor known for his roles in the Pitch Perfect movies and Comedy Central's Workaholics, performed and emceed the elaborate event.
The previous day, DeVine visited with servicemembers at Walter Reed National Military Medical Center.
"It was pretty rough, seeing these people and what they have to go through and what they have to deal with every day," DeVine said. "I was happy to just put a little bit of a smile on their face, as best I could."
Over the holidays, DeVine accompanied Marine Corps Gen. Joe Dunford, chairman of the Joint Chiefs of Staff, on a five-country USO tour. DeVine said he planned to stay connected with the organization.
"I'm no Bob Hope, but I'm going to try to do the best I can," he said.
The show ended Wednesday night with a performance by Florida Georgia Line.
"This is the most special show we've played all year," said Tyler Hubbard, one of the members of the country duo.