Woman fights for marriage to Marine to be recognized
---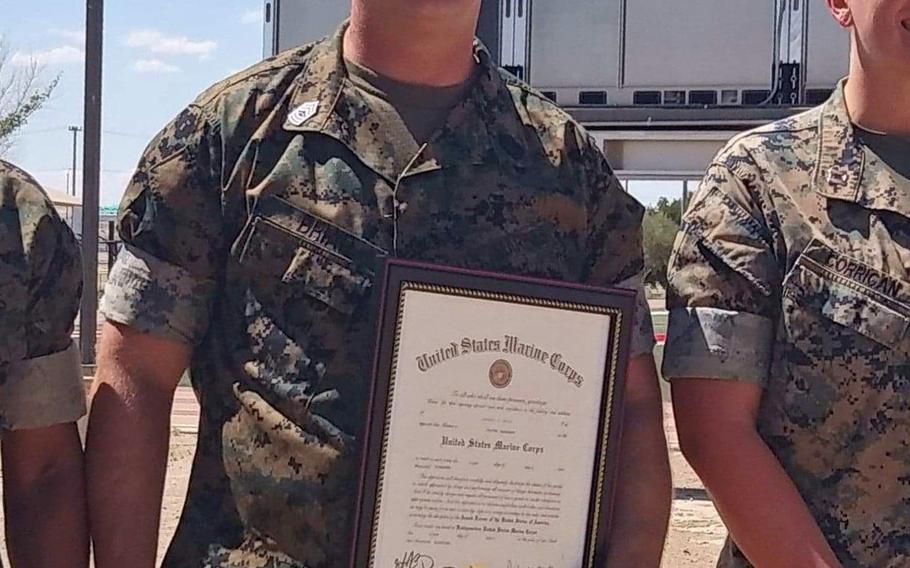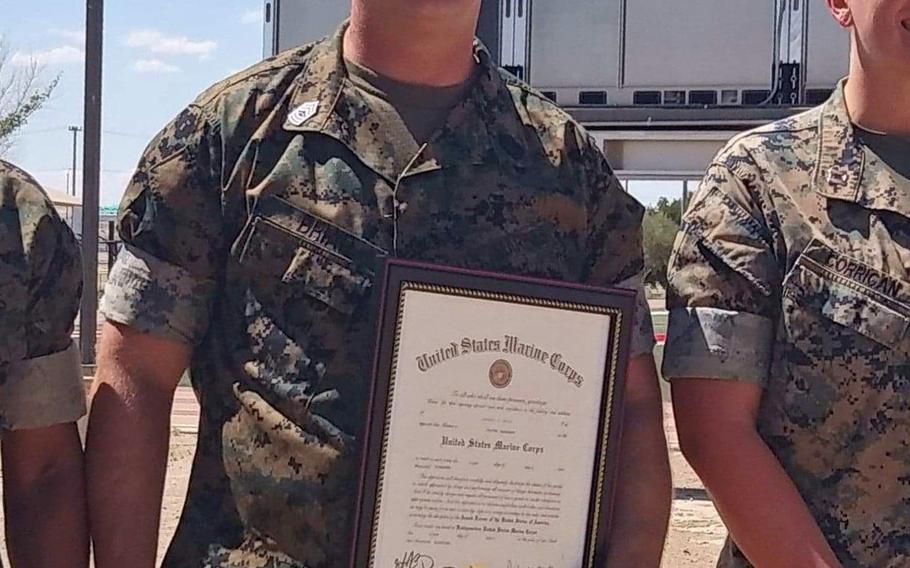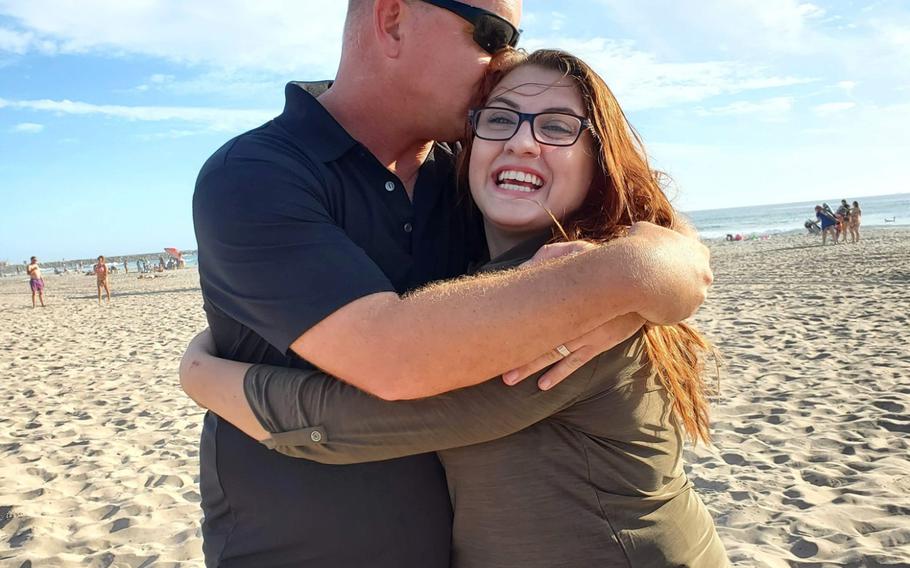 A California woman is fighting to prove she and a Marine were husband and wife even though he died before completing paperwork for a marriage license.
Jennifer Crowley said she and Master Sgt. Jeff Briar held a wedding ceremony on the beach at Del Mar, Calif., near San Diego, on Sept. 22.
But Briar died not long after the ceremony and before the couple had filed for a marriage license, raising questions as to whether Crowley is entitled to survivor benefits.
After the beach ceremony, Briar went swimming with Crowley's 15-year-old daughter and 14-year-old son and all three were swept out to sea.
Fellow Marines jumped into the water with bodyboards to try to save them but managed to rescue only the children, Crowley said.
"When they reached them, they said, 'My dad's out there; you have to save him,' " she said. "But they were too late.
"It was supposed to be the happiest day of our lives. He went in the water to play with the kids and never came back."
Proving the couple were married would qualify Crowley and her children for survivor benefits, including health care coverage, Crowley's attorney, Daniel Martorella, said.
Any life insurance payout would go to Briar's mother, Debbie Robinson, he said.
"There is not a huge inheritance and I don't get the impression that (Crowley) is interested in that," Martorella said, regarding any possible insurance money.
Shortly after her son's death, Robinson told the Marine Corps Times that the event on the beach was only a "promise ceremony" because there was no marriage license.
Stars and Stripes could not reach Robinson for comment.
Crowley plans to go to court later this month to prove she and Briar were married, Martorella said.
Photos, eyewitness accounts and documents all show the couple were getting married on the day Briar drowned, the lawyer added.
A GoFundMe page set up by one of Briar's stepchildren, Paige Hare, says the Marine died "on his wedding day."
"He leaves behind a wife and 3 stepchildren," the fundraiser says. "He is and always will be a hero, an amazing Marine and the best husband and father any family could ever ask for!"
Crowley's children all considered Briar to be their father, they said.
As Briar's body lay in a bed at the naval hospital, his 14-year-old stepson Matthew put his hands on the Marine's head and cried, he told Stars and Stripes.
"You can't die. You're my dad," he recalled saying.
Briar was assigned to Headquarters Battalion, Tactical Training Exercise Control Group at the Marine Air Ground Combat Training Center in Twentynine Palms, Calif. Officials there confirmed he had drowned while swimming with the children.
The command "is a tight family of Marines and Master Sgt. Briar was one of our best," said Col. Matthew Reid, the unit's commander. "We are all saddened by this tragic event but proud of him, and we will never forget him and his service."
The Michigan native was a communications Marine, most recently a command and control technician, and had deployed three times — to Iraq in 2003 and 2007 and to Afghanistan in 2013.
"Our thoughts, prayers, and never-ending support go out to Master Sgt. Briar's family and friends during this difficult time and beyond," Reid said.
egnash.martin@stripes.com Twitter: @Marty_Stripes
---
---
---
---