White House budget proposal cuts domestic spending, boosts military
by
Travis J. Tritten
March 16, 2017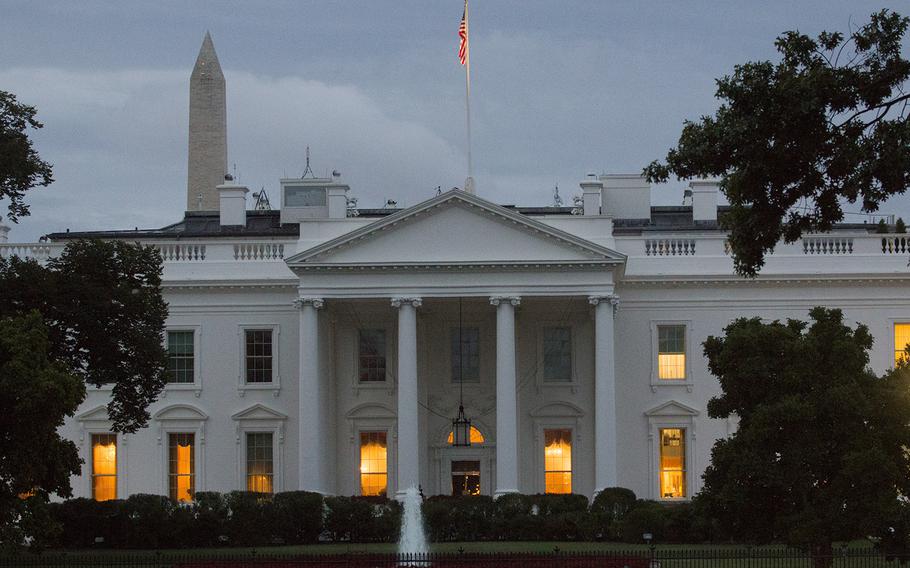 WASHINGTON — The White House will release a budget blueprint Thursday that includes $603 billion for defense in 2018 as well as an additional $30 billion in defense spending this year, said Mick Mulvaney, director of the Office of Management and Budget.
The blueprint, based on President Donald Trump's campaign promises of a military buildup, is a "hard power budget" designed to send a message of U.S. intentions abroad and take a budget ax to foreign aid, including a 28 percent cut in the State Department.
Congress must still debate and approve the White House spending plan. Armed Services Committee chairmen Sen. John McCain, R-Ariz., and Rep. Mac Thornberry, R-Texas, have called for more military spending, with a $640 billion defense budget for 2018. More so, cuts to foreign aid and domestic spending are likely to meet hard resistance from Democrats.
"There is no question this is a hard-power budget; it is not a soft-power budget … and that was done intentionally," Mulvaney said Wednesday. "The president very clearly wants to send a message to our allies and our potential adversaries that this is a strong power administration."
The White House pulled money from foreign aid programs and other areas of the budget to fund higher spending on the military.
The blueprint increases the base defense budget by $54 billion, about 10 percent above sequestration caps on spending for 2018. The White House proposal is about a 3 percent increase above projections by former President Barack Obama's administration for military spending in the coming year.
"The Defense Department has given us every assurance they can spend this full $54 billion next year in a responsible fashion and I believe [Defense Secretary Jim] Mattis when he tells me that," Mulvaney said.
The White House is also proposing an additional $30 billion for current military operations that will include $1.5 billion for a wall along the Mexico border, a key promise of Trump's campaign.
A briefing Wednesday did not include details on how the defense money could be spent and the planned release Thursday of the budget blueprint was expected to provide additional bullet points. The White House does not expect to release a full, detailed budget proposal until May.
Trump has promised a historic military buildup including major increases in troop levels, hardware and a 350-ship Navy, but some experts and lawmakers question whether the budget proposal would accomplish that.
Roger Zakheim, a visiting fellow at the American Enterprise Institute, a conservative-leaning think tank in Washington, said the president is eager to tout the fulfillment of his campaign promises but the budget proposal will only provide triage to the military.
"No one can make the argument that the $603 billion number is going to provide a rebuild," Zakheim said.
McCain and Thornberry have blasted the figure as inadequate for the military to rebound from the effects of the Budget Control Act, legislation passed in 2011 that set federal spending caps and held down the defense budget.
The cap for defense spending in 2018 is set at $549 billion and will remain in place unless a deeply divided Congress can reach a deal to lift it — or decides to push large amounts of base defense spending into the overseas war fund, which has been criticized as a slush fund because it is not subject to the cap.
Meanwhile, some Democrats and Republicans have decried major cuts to foreign aid, arguing the money goes to valuable programs abroad that help to keep the United States and the world safe.
The White House cuts could complicate any effort in Congress to lift the defense cap because Democrats have in the past demanded an equal increase in other spending for every dollar added for the military above the spending limit.
tritten.travis@stripes.com Twitter: @Travis_Tritten