Weather ends hopes for vintage warplanes' rescheduled flyover of nation's capital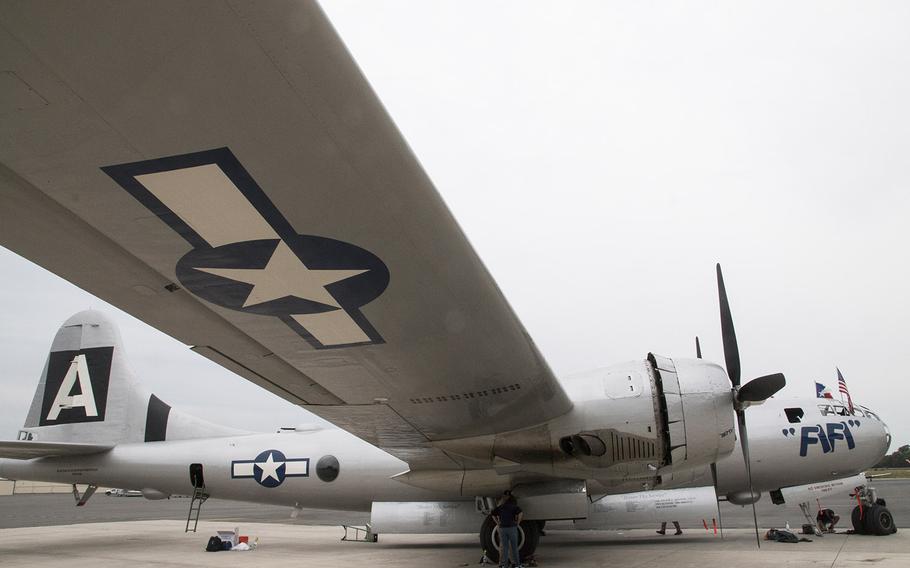 The Arsenal of Democracy flyover of Washington, D.C. was once again grounded by weather on Saturday, forcing the cancellation of the aerial portion of the tribute to World War II veterans 75 years after the war's end.
"The weather is not going to safely allow the aircraft to fly today through Washington DC airspace," a posting on the group's Facebook page said Saturday morning. "Since our authorization to fly through that restricted airspace will expire today, we won't be able to reschedule the flying portion of the program."
Dozens of vintage aircraft, including the only B-29 Superfortresses still flying, were to take off from airports in northern Virginia, fly down the Potomac, and turn left across the National Mall.
"It was a tough call for all of us to make, but at the end of the day it was about the safety and security of the pilots, crews, volunteers, aircraft and all those involved in the aerial tribute," the The Arsenal of Democracy Executive Committee said in a press release. "We are thankful for all the local, state and federal support that we received in the planning and postponements of the flyover; they wanted to see the flyover tribute executed just as much as we did.
"Unfortunately, given all the planning, preparations and organization, including meeting the extensive security criteria that go into such a massive event, there are no plans to reschedule this year. We are grateful for the generosity of our sponsors and all the hard work that was put forth to honor the sacrifices of America's Greatest Generation."
The group posted a tribute video, including interviews with Tuskegee Airman Brig. Gen. Charles McGee and other veterans, which can be seen at the bottom of his story.