VIDEO
VIDEO | Vietnam War Veterans Day 2018 in Washington, DC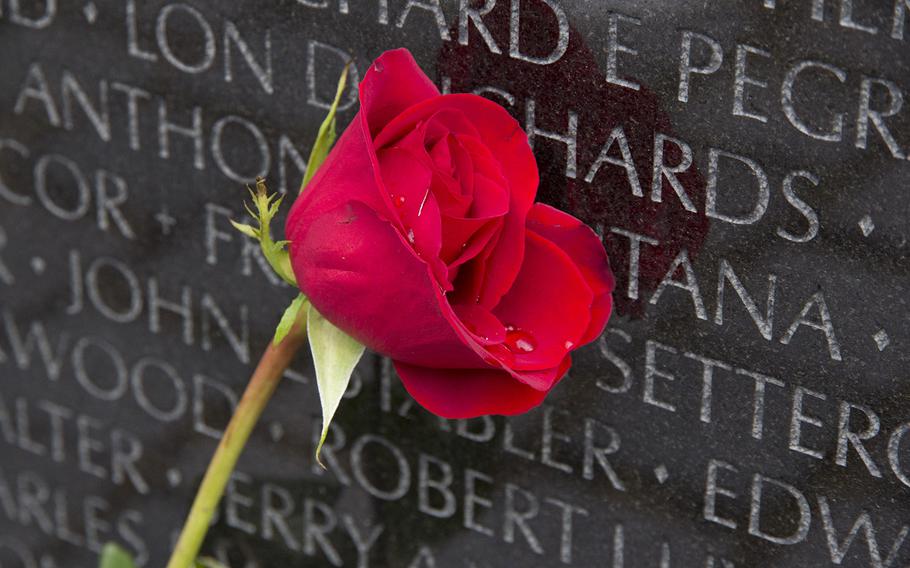 WASHINGTON — Bricks from the infamous "Hanoi Hilton," where U.S. servicemembers were held captive in North Vietnam, were presented to three groups in a ceremony Thursday at the Vietnam Veterans Memorial.
The ceremony marked National Vietnam War Veterans Day, honoring those in the U.S. military who served in the conflict between 1955 and 1975.
The bricks from what was officially known as Hoa Lo Prison were presented to the Congressional Medal of Honor Society, the Vietnam Veterans of America and the National Park Service. According to the Vietnam Veterans Memorial Fund, the NPS brick will become part of the collection of items left at the Wall.
Among those in attendance on Thursday was retired U.S. Army 1st Lt. Brian Thacker, who received the Medal of Honor for his actions during an attack on his base in Kontum Province on March 31, 1971.
National Vietnam War Veterans Day was first observed in 2012 at the direction of President Barack Obama, and last year President Donald Trump signed into law a bill making it an annual event.