Vets, servicemembers come together to support EOD Warrior Foundation
by
Ken-Yon Hardy
October 15, 2017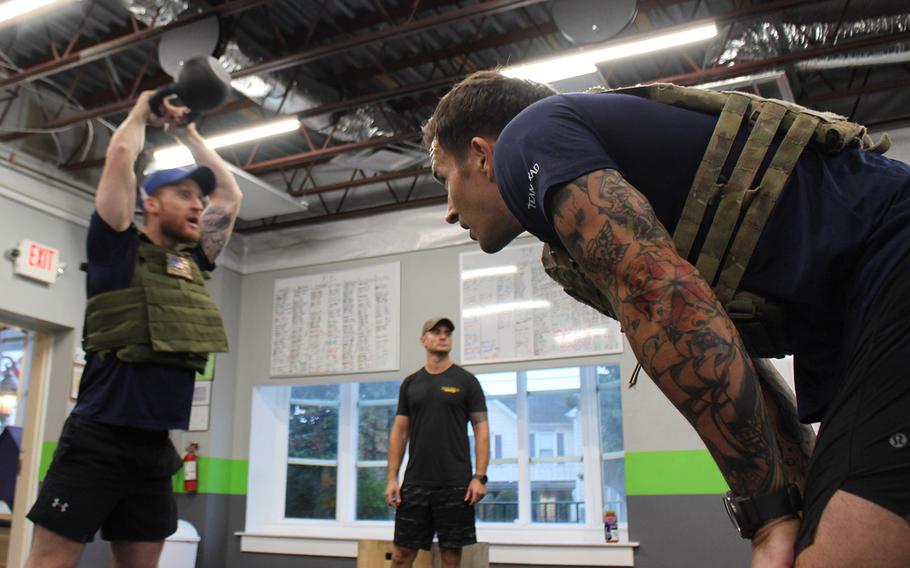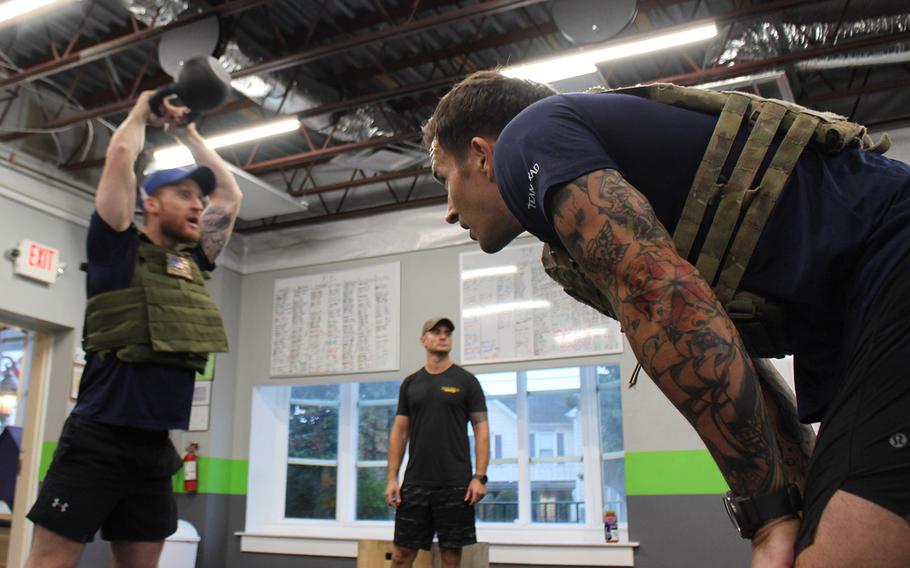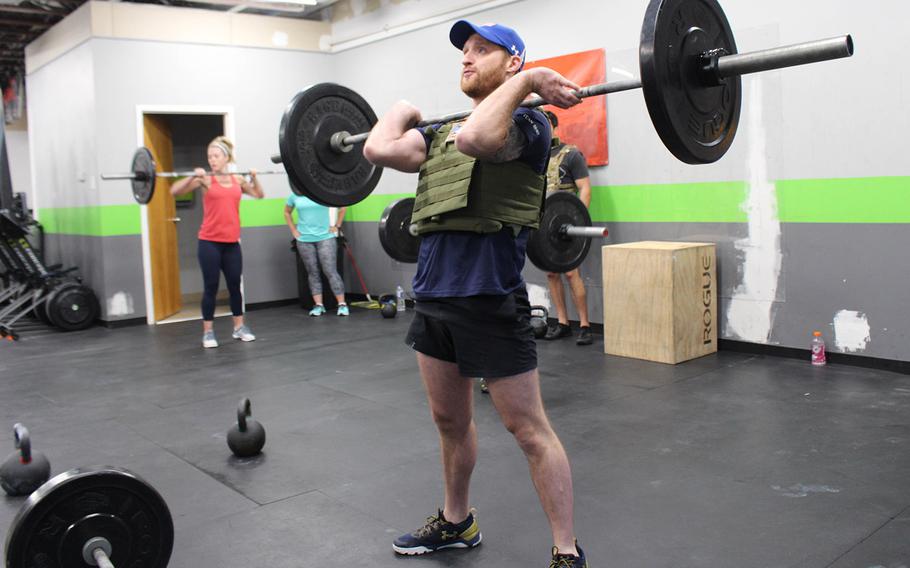 Being an Explosive Ordnance Disposal (EOD) technician is often considered one of the most difficult — and dangerous — jobs in the military.
Brad Snyder, a former EOD technician and lieutenant in the U.S. Navy, knows all about the job's difficulties and unique challenges. That's why he — along with over 30 other active and inactive military personnel — participated in a commemorative EOD Warrior Workout at Coal Road Crossfit in La Planta, Md., on Saturday to help benefit the EOD Warrior Foundation.
"I use the inspiration of the brothers that have given up their lives on the battlefield to get me through the difficult moments of my rehab and the daily challenges of being blind," said Snyder, who suffered a traumatic injury in 2013 in Afghanistan, resulting in loss of sight.
"I'm expecting it to hurt. It's a long workout, it's a heavy prescribed weight and it's going to be relatively miserable, but that's kind of what CrossFit is all about. And as you struggle through this, that's when you think of your (fallen comrades) to help you push through it."
The goal of the EOD Warrior Workout is to raise $50,000 to help the EOD Warrior Foundation. The foundation is an organization that helps families of over 7,000 EOD technicians across the military.
Engaging in one of the most dangerous jobs in the military, EOD technicians can sustain serious injuries, lose limbs, or be killed in action. The EOD Warrior Foundation helps by providing financial relief, therapeutic healing retreats, a scholarship program, upkeep of the EOD Memorial Wall at Eglin Air Force Base, Fla., and more. Their work is supported by private donations and the generosity of those who support the organization.
Snyder, who is also a 2-time gold medal Paralympian, along with U.S. Navy Lt. Nick Matics, also an EOD officer, led the group of "workout warriors."
"As an EOD tech, we all love the EOD Warrior Foundation because it's a foundation that benefits us directly," Matics said. "We have a tough profession. It's a dangerous profession and unfortunately guys get hurt on the job. Some they get maimed and sometimes they die. It's important to have something like this for our community."
---
---
---